FM42: Kako je nastao OKIMI modni brend?
OKIMI je brend koji je nastao iz moje lične potrebe da se kreativno izrazim, kako vizuelno kroz komade koje dizajniram, tako i kroz priču koju brend priča koja nije proizvod nikakve posebne marketinške strategije već je isključivo izraz moje životne filozofije, raspoloženja i svakodnevnih inspiracija.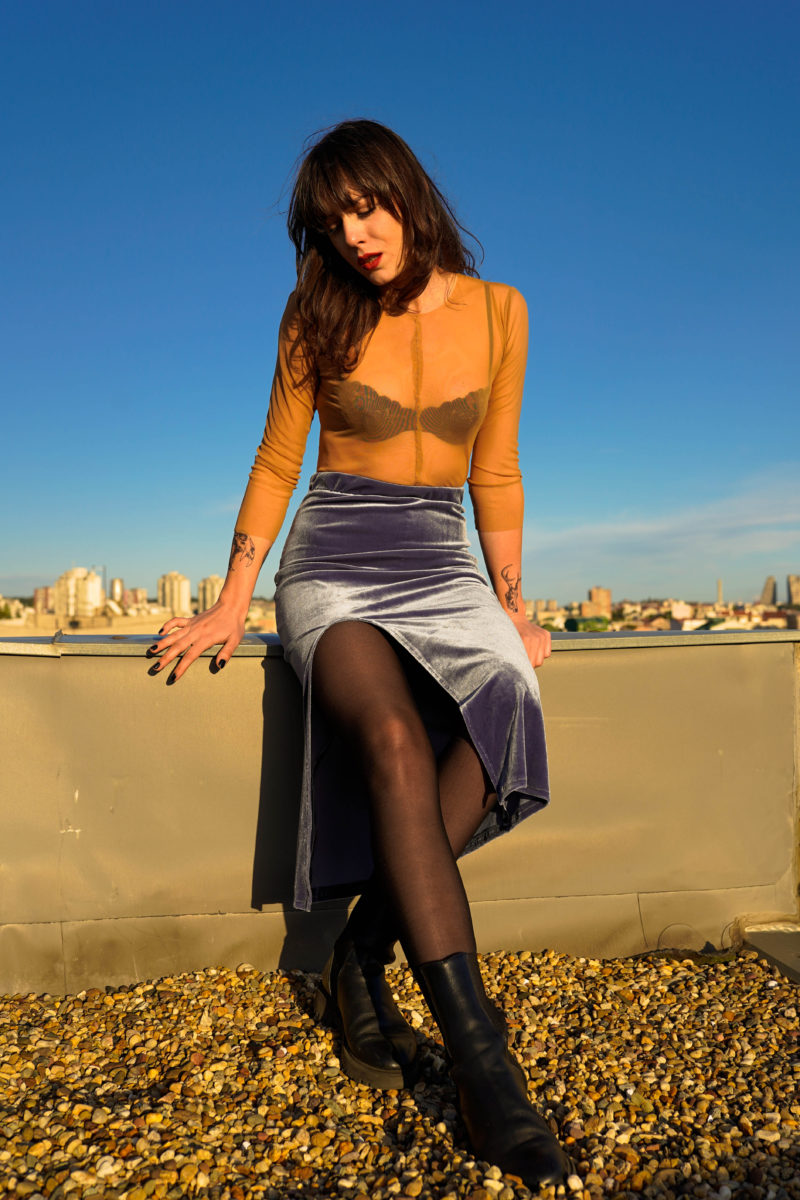 FM42: U čemu pronalazite inspiraciju?
Ostrva i mediteranski ambijent su moja večna inspiracija. Zbog toga se svaki komad zove ostrvo na drugom jeziku (SHIMA majice – ostrvo na japanskom, ISLA haljine, na španskom itd.) Takođe me inspiriše zajednica, prijateljstvo i posebno ženska prijateljstva. Bicolor SHIMA majice po kojima je OKIMI najviše prepoznatljiv predstavlja neku vrstu pokušaja da hrabro nosimo suprotnosti koje svako od nas ima u sebi. Zapravo me najviše inspirišu jednostavnosti života i svi komadi su kreirani tako da se u njima osećamo opušteno i slobodno, kao što stoji u opisu brenda – we design to let your energy speak.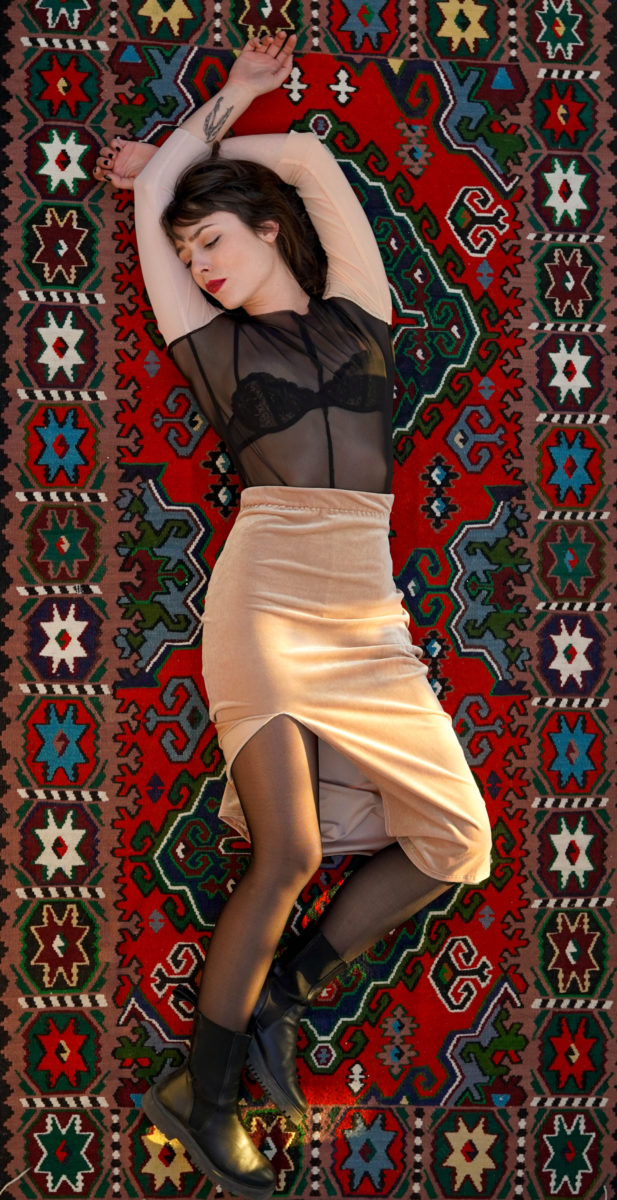 FM42: Koje materijale najvi[e koristite i kako izgleda proces stvaranja kolekcije?
To je kombinacija prirodnih i veštačkih materijala; haljine su od viskoze i pamuka, bluze od streč tila i pliša. Cilj je da se u budućnosti orijentišemo više na prirodne materijale i potpuno ekološki način proizvodnje (što već u smislu same izrade i jeste slučaj).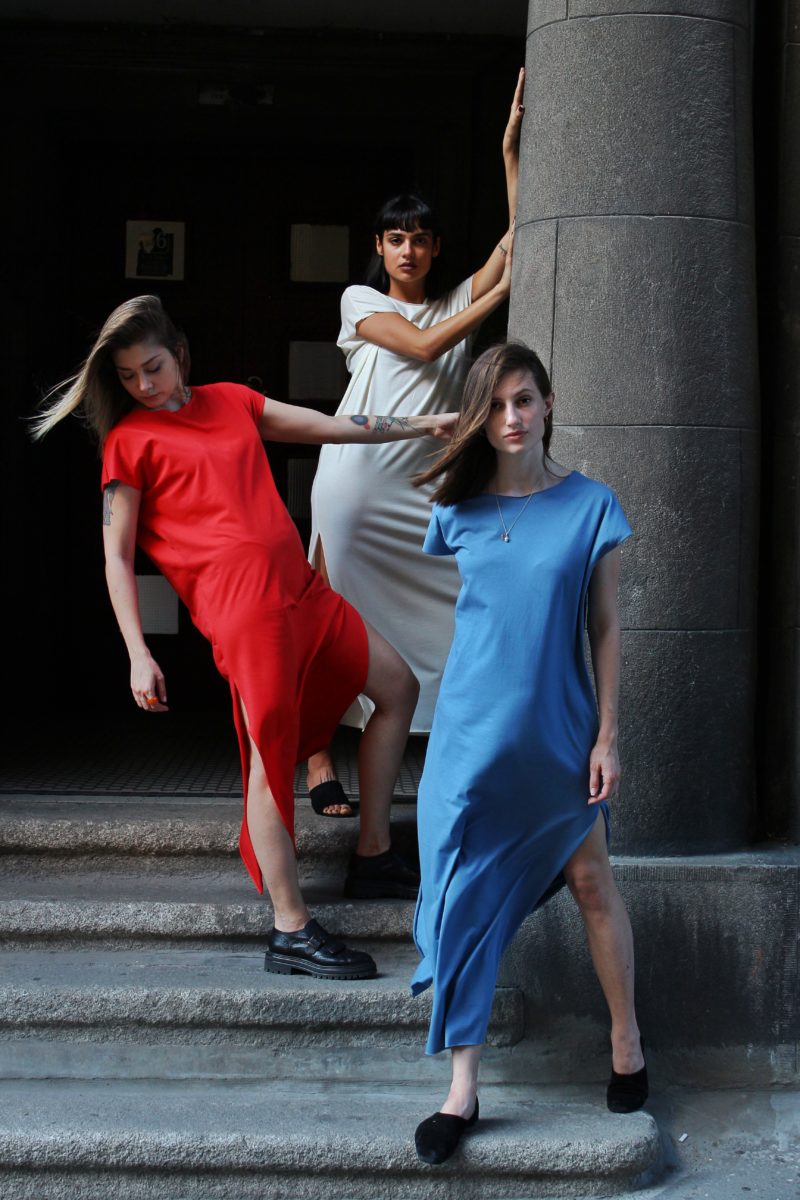 FM42: Gde možemo da saznamo više o vašem brendu?
Na instagram stranici @okimi_clothing, a komade možete potražiti i u Klasa radnji u Ćumić Design Destrict-u.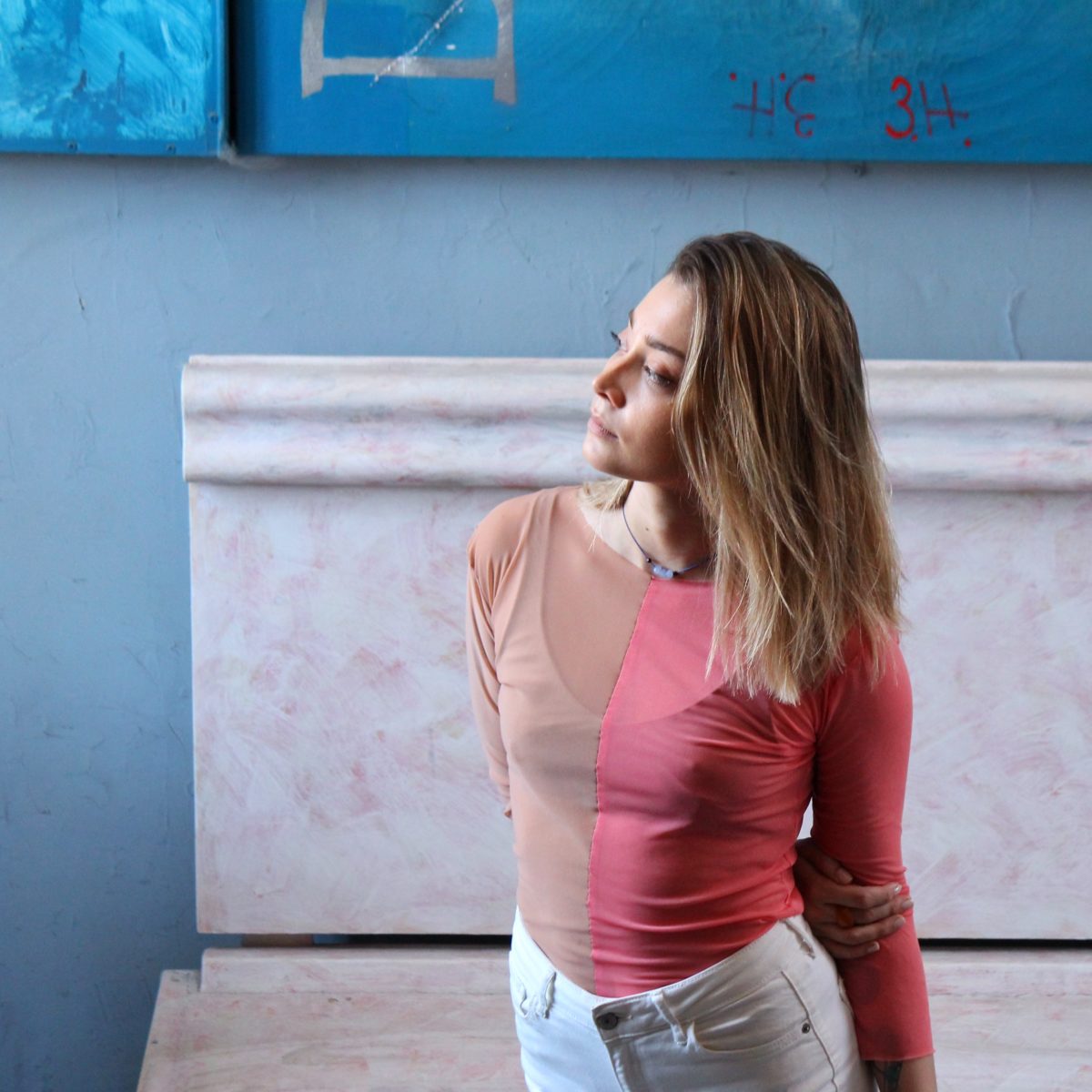 FM42: Poruka za čitaoce FM42 magazina.
Podržite lokalne dizajnere i proizvođače i ukoliko razmišljate da se i sami bavite tako nečim – samo napred. Zajednica je važna!