INA KESS is an exclusive, fashionable Swiss sportswear brand, founded by sisters Katharina and Isabelle Staub in 2015.
Fascinated by fashion and design, Katharina began making her own bespoke clothing from an early age, always seeking an elegant and wearable aesthetic. Through her passion for sports and style, she discovered a gap between the two. The market failed to offer high performance garments that did not compromise on style and allowed her to incorporate the clothing into her daily life. After speaking with friends, she realized she was not the only one struggling to find this combination. Katharina began designing athletic pants for herself and friends, and so the foundation of INA KESS was created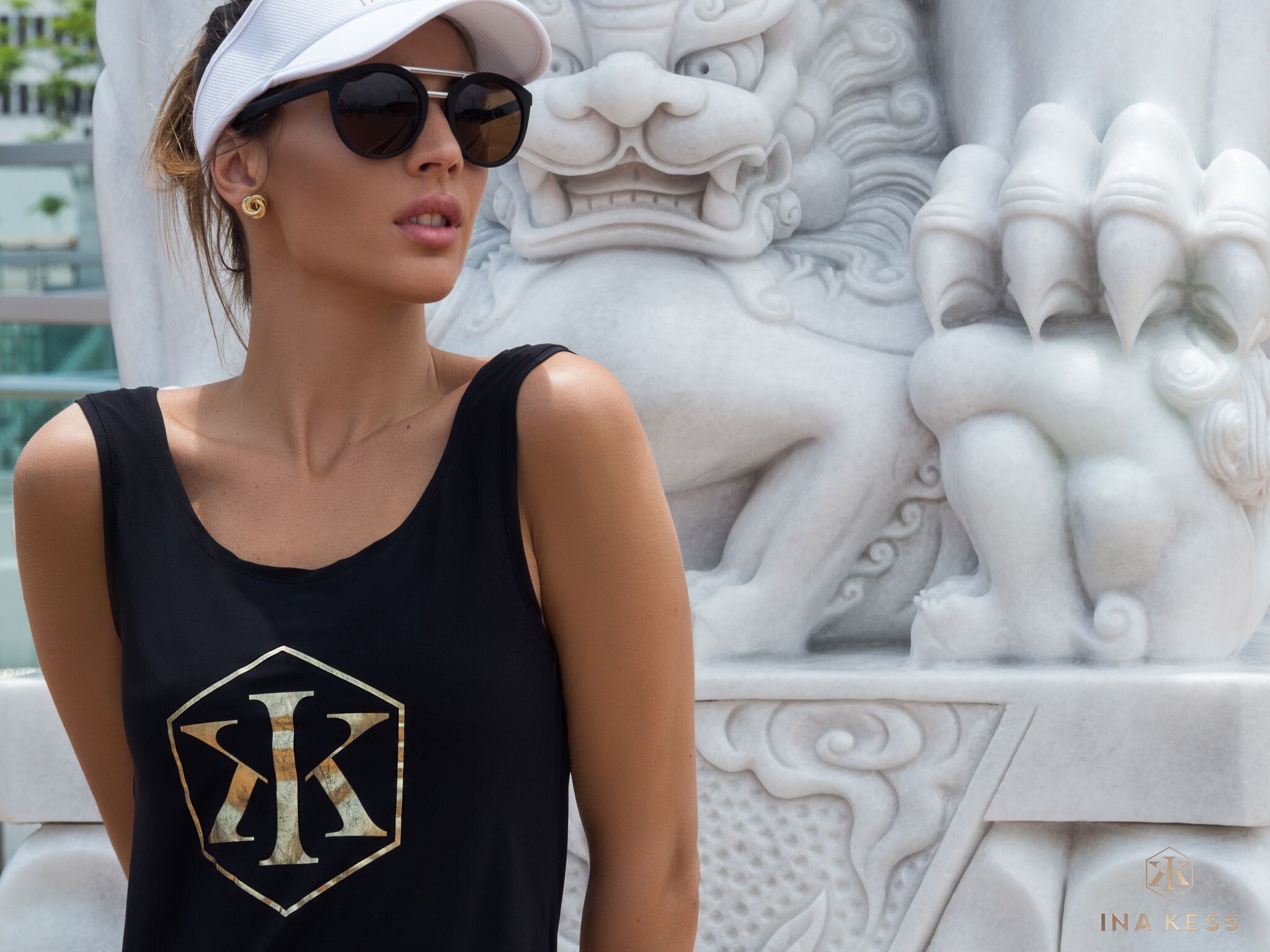 ABOUT INA KESS…
INA KESS is inspired by the Swiss lifestyle, capable of meeting the demands of an active life, whilst never compromising on style. The brand is timeless in its fusion of peak performance attributes and quality material. The design vision encompasses the promise of seamless integration of sportswear and style-conciousness, to live up to the standards of the modern busy lifestyle of women.
Each collection begins with the modern women in mind, her needs, demands and conditions. The careful selection of material intends to make the lives of women easier and aesthetically pleasing. The cut is flattering and comfortable, honoring the female silhouette.
When it concerns sportswear, outstanding design is not enough. Quality perfects the potential design holds, therefore the finest fabrics from Italy are chosen. INA KESS partners with the best European manufacturers to ensure the highest level of quality and functionality. We value our long-term, personal relationships with our producers and are closely involved in the process every step of the way, from choosing the fabrics to performing final quality-checks. Not until the final product meets our exceptionally high standards, do we sew on INA KESS' signature gold emblem by hand.
FM42: How did you start with your sister to design active sportswear?
Our style is very classy, consists of neutral colored fabrics, and always focuses on the feminine shape of a style. Up until now most sportswear brands use flashy colored fabrics and prints, and aren't truly figure flattering. We felt that designing functional, comfortable, yet elegant clothing is something that modern women need, and that women want to look chic not only in their everyday lives but also when they go to the gym or when they travel.
FM42: How would you describe your brand?
INA KESS is dedicated to the active woman who likes to be well dressed and comfortable, wherever the day takes her. The designs embrace femininity, strength, confidence, and timeless elegance. The colors are calm earth tones with light gold accents.
FM42: What's it like being in the industry and what challenges did you face?
As an industry insider I see a large gap in the sportswear market for chic, elegant, comfortable and functional clothing like what we have created here at INA KESS. INA KESS fuses fashion and function, a blend, which, up until now, has not been seen very often but which I feel we will see more of in the future. One of the challenges we face here at INA KESS is probably the same challenge most new brands face — managing to run all aspects of the company with a very small team. However, it is a great learning experience having the opportunity to build a brand from the bottom up and having a hand in every facet of the business.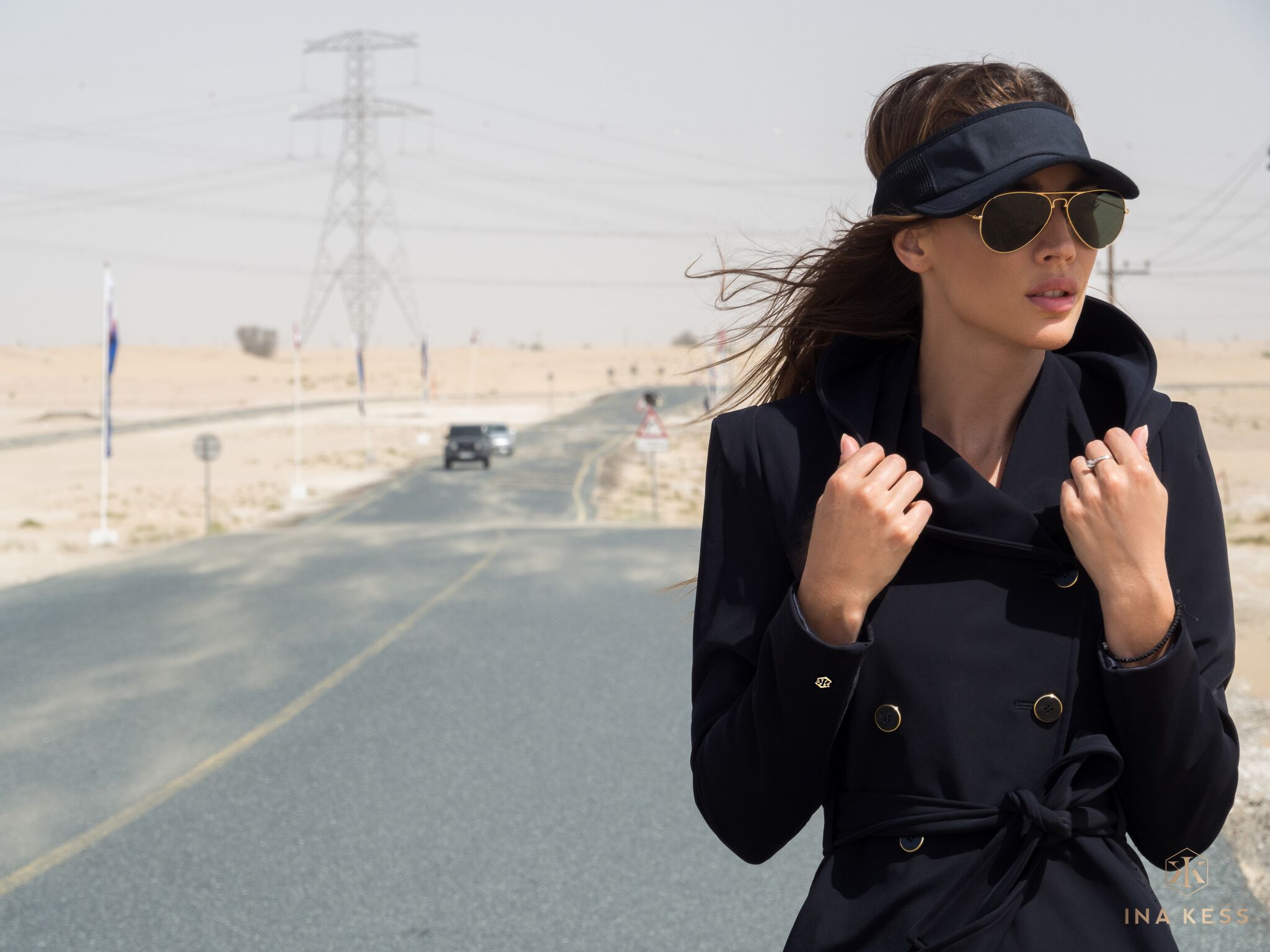 FM42: Who inspires you the most in fashion?
Alexandre Vauthier and Olivier Rousteing. I love their edgy, very feminine styles.
FM42: If INA KESS could have any celebrity spokes-model, who would it be?
Christy Turlington or Alessandra Ambrosio. They perfectly personify the active, healthy lifestyle while always looking classy and stylish.
FM42: Which one is your favorite piece from your collection?
My favourite piece is our Luxe Légère Track Pants. I love them because of their lightness and versatility – I basically wear them everywhere: running, lounging, to work and for travel — and they never lose their shape!
FM42: Where we can shop your design?
INA KESS is available online (www.inakess.com, in our shop in Zurich (Freigutstrasse 40, 8001 Zurich) and in selected other stores (see them on our website.)