Odjava albuma ili odjava leta? 
Muzičar Mario Milivojević je odlučio prvenstveno da ekranizuje odjavnu pesmu sa svog debitnog autorskog albuma. Instrumental Outro je prikazan veoma jednostavno kako bi se vizuelni materijal uskladio sa muzičkim.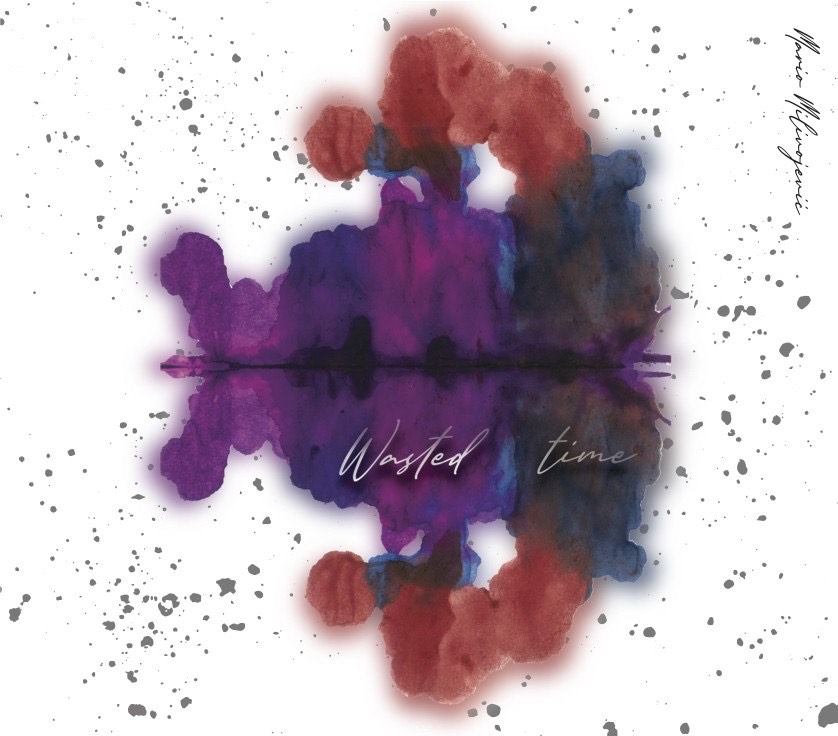 Iako nije uobičajeni letnji hit, ova numera bi vas mogla odvesti na pravi letnji odmor, a tačnije – na more! Kombinacija lagane instrumentalne muzike, i kadrovi atmosfere sa crnogorskog primorja daleko od gradske vreve i buke, pružaju jedinstven ASMR dožilvjaj. Sasvim sigurno je da će vas Outro sagrejati i u dolazećim zimskim danima. 
Neverovatno je koliko se malo odmaramo, čak i na odmoru. Uvek ta neka jurnjava, nešto da se radi, negde da se bude. A onda – svež vazduh, šum talasa, koji vam se jednostavno dogode. Outro je, u stvari, odjavljivanje iz kolotečine, vraćanje u potpuni unutrašnji sklad i prepuštanje sadašnjem trenutku. 
Bio:
Mario Milivojević, rodjen u Valjevu. 
Počeo da svira gitaru u osnovnoj školi. Već od srednje počinje da nastupa po klubovima i kafićima u Valjevu. 
Posle srednje škole seli se u Beograd, gde upisuje Dizajn zvuka i muzičku produkciju  i počinje da se interesuje za studijski posao. Na završnoj godini fakulteta počeo je da radi u Minakord studiju Željka Joksimovića a posle toga po raznim drugim beogradskim studijima. Iza sebe ima i devet godina rada na emisiji "Veče sa Ivanom Ivanovićem" gde je radio zvuk. 
Trenuto je gitarista benda Tijane Dapčević i gitarista benda Željka Vasića. 
Album "Wasted time" sadrži osam pesama i predstavlja njegovo muzičko istraživanje kako stilova i muzike koju voli, tako i njega samog. Stilski raznolik od soula i funka u pesmama "Tomorrow never Knows", "Ćutim" i "Left or right" preko funk-rocka u "Give me the beat", jazza u pesmi "Blato" do kombinacije elektronske muzike i tradicionalnih instrumenata u pesmama "S'druge strane" i "Outro".
Album je izašao u izdanju Jadran recordsa i može se pronaći na svim digitalnim platformama (Deezer,Tidal,Spotify,Youtube Music,Apple Music…).
Na albumu gostiju Vasil Hadzimanov u pesmi "Zawichaj", Tijana Dapčević u pesmama "Give me the beat", "Zawichaj", "Tomorrow never knows" i "Ćutim".  Bubnjeve sviraju Dario Janošević(Negativ) i Goran Marinković(exNeverne Bebe), a kao vokali pojavljuju se Tamara Teklić u pesmi "Tomorrow never knows" i Danko Jovašević u "Ćutim" i "Give me the beat". Muziku i aranžmane je pisao sam, svirao sve gitare ,bas gitare i skoro sve klavijature, čak i pevao pesmu "Left or right".
Snimanje albuma je podržao Sokoj.