MODE SUISSE & FRIENDS 2022, ZURICH
This evening, Mode Suisse celebrated its new format Mode Suisse & Friends at the Kunsthaus Zürich. In two different shows, the presentation of the latest juried Swiss fashion labels was enhanced by looks from our Friends from local retail boutiques, fashion schools and young and established Swiss brands. In addition, participants introduced their designs in the accompanying showroom and shop. Mode Suisse was also delighted to announce Miele as its new Main Partner and — jointly with Miele — to honour Nina Yuun as the first MIELE x MODE SUISSE FOR POSITIVE IMPACT recipient.
Tonight, Mode Suisse started its next chapter by celebrating Mode Suisse & Friends. The freshly launched format reflected the new forces that unite juried Mode Suisse labels and friends from retail, schools and local boutiques. In two different shows, the participants presented their looks on the catwalk in the imposing Foyer Walter Haefner of the Chipperfield Building at the Kunsthaus Zürich.
SHOW ONE
Zurich-based label QWSTION (friend) kicked off the first show with its sustainable, plant-based bags. Next up, NOMADISSEM's (juried label) seventh modular collection showed versatile, luxurious pieces, inspired by Slim Aarons famous "Women"' for SS/23. Fashion school HEAD – Genève (friend) was represented by Adeline Rappaz and Sophie Fellay. While Rappaz's couture collection "The time of Dreams" was inspired by 1980's punk and 1950's couture, Fellay debuted a comforting playsuit collection that focused on joyful lightness.
Atelier 1985 (friend) showed timeless and non-seasonal looks for urban women inspired by Peter Lindbergh photographs of power-suited 1990's supermodels. BERNINA (friend) teamed up with designer Irène Münger (friend) for BERNINA FASHION LOOKS to create a collection of seven sew-at-home pieces inspired by textile designer Kaffee Fassett's floral patterns. With "più blu quasi oro or 15 ways to hide yourself from CCTV" amorphose continued its experimentation with fabric and shape, reflecting on René Magritte's Surrealism and oneiric tales of absolute reality.
Renowned boutique BONGENIE GRIEDER (friend) presented its newest F/W 2022 pieces to the Swiss fashion scene, paired with young Geneva label LARMA's (juried newcomer) sunglasses that shine like jewellery in their first eyewear collection "GENESIS". The first show was closed by Sarah Bounab (juried newcomer), last year's HEAD-Genève alumnus, who once again impressed with fresh silhouettes, metal details and upcycled leather future evening wear.
SHOW ONE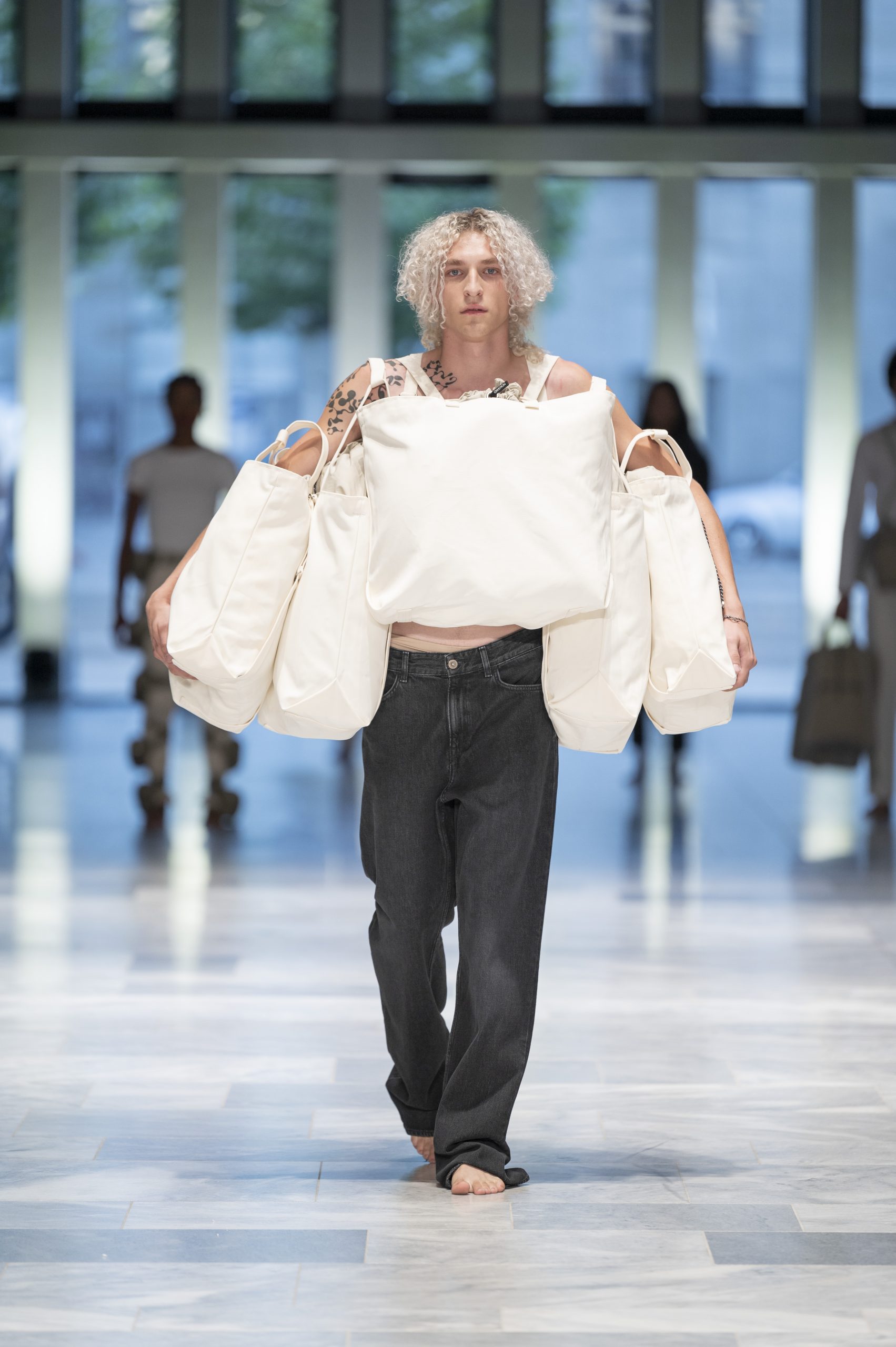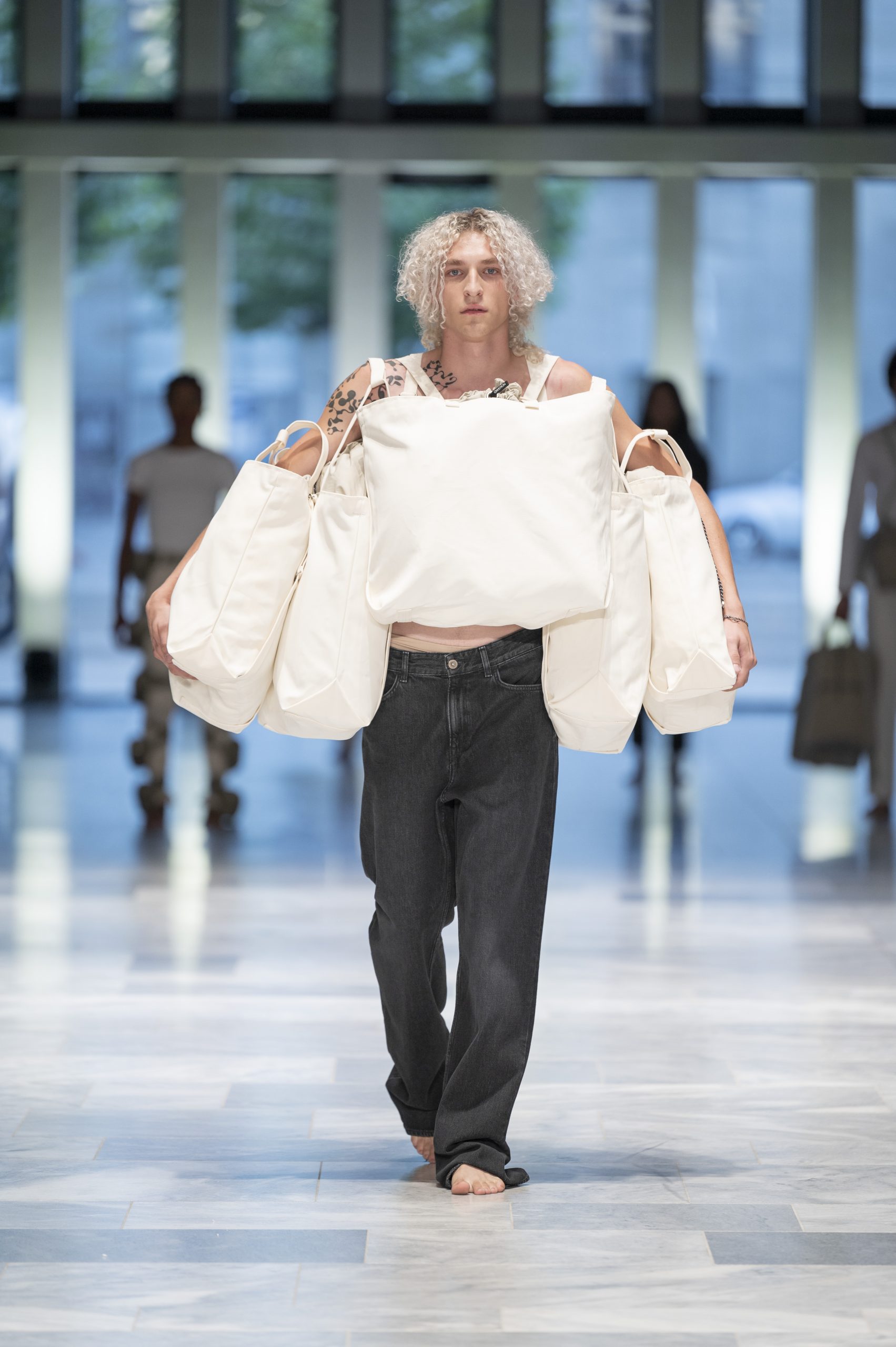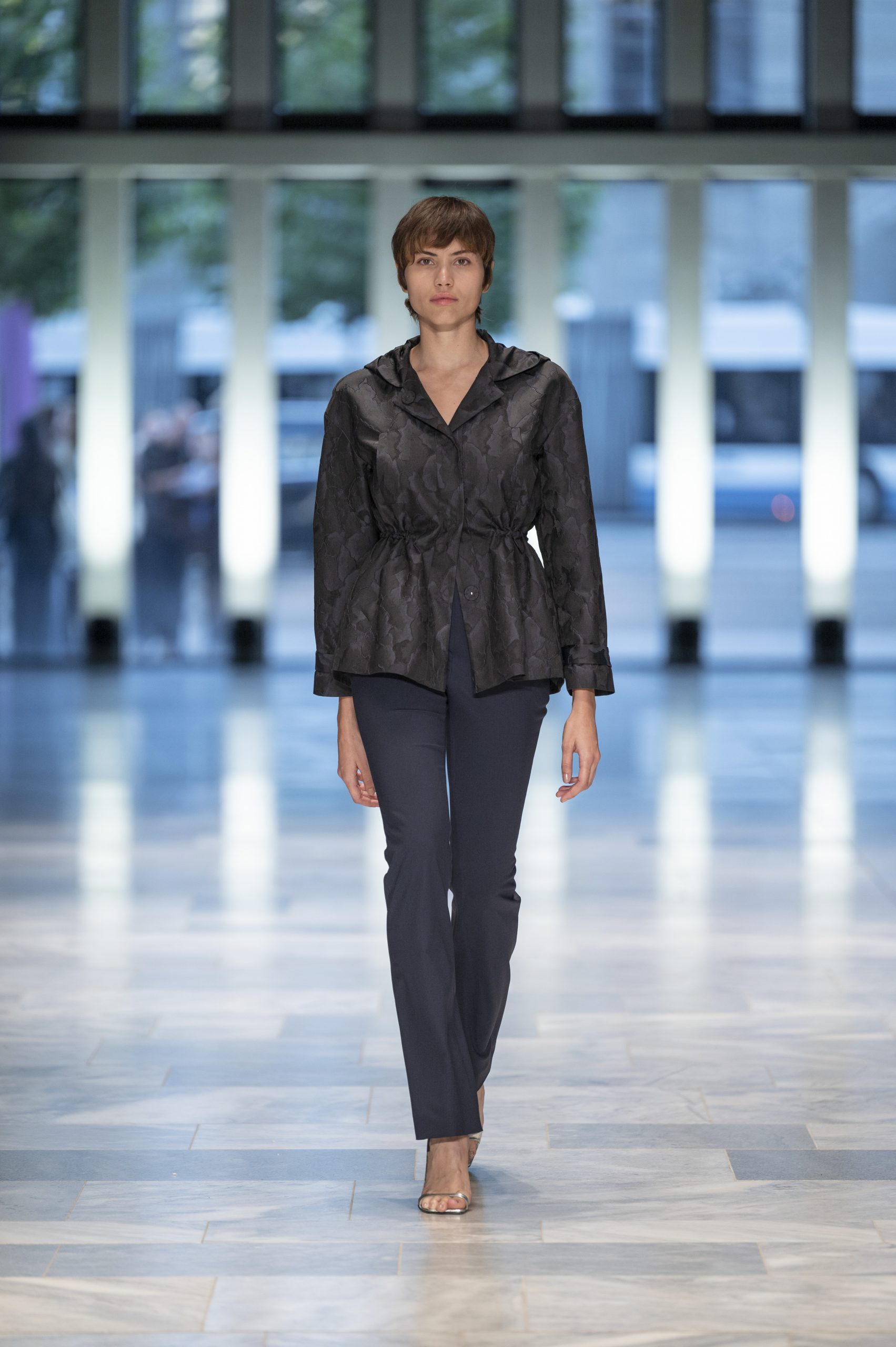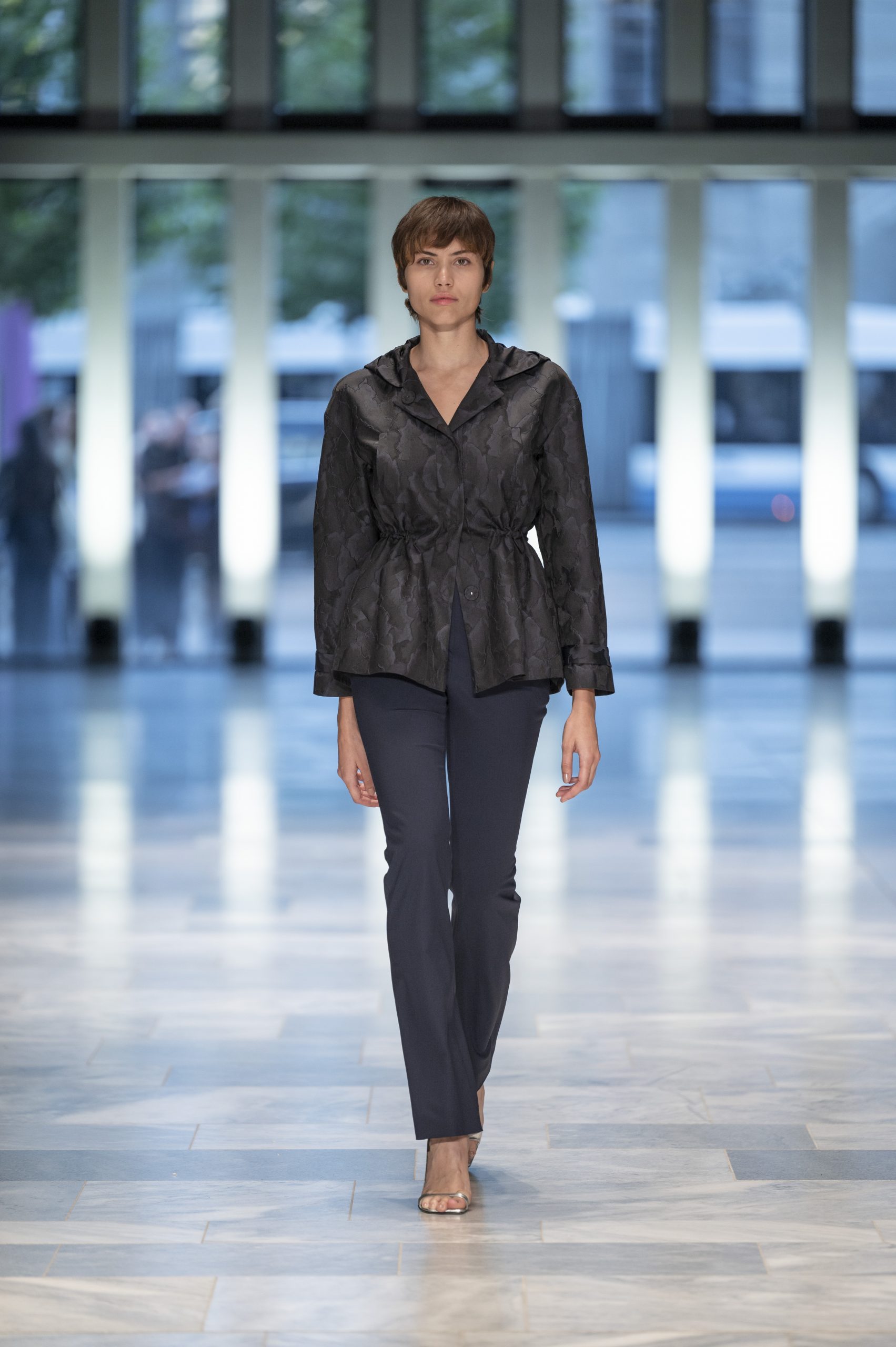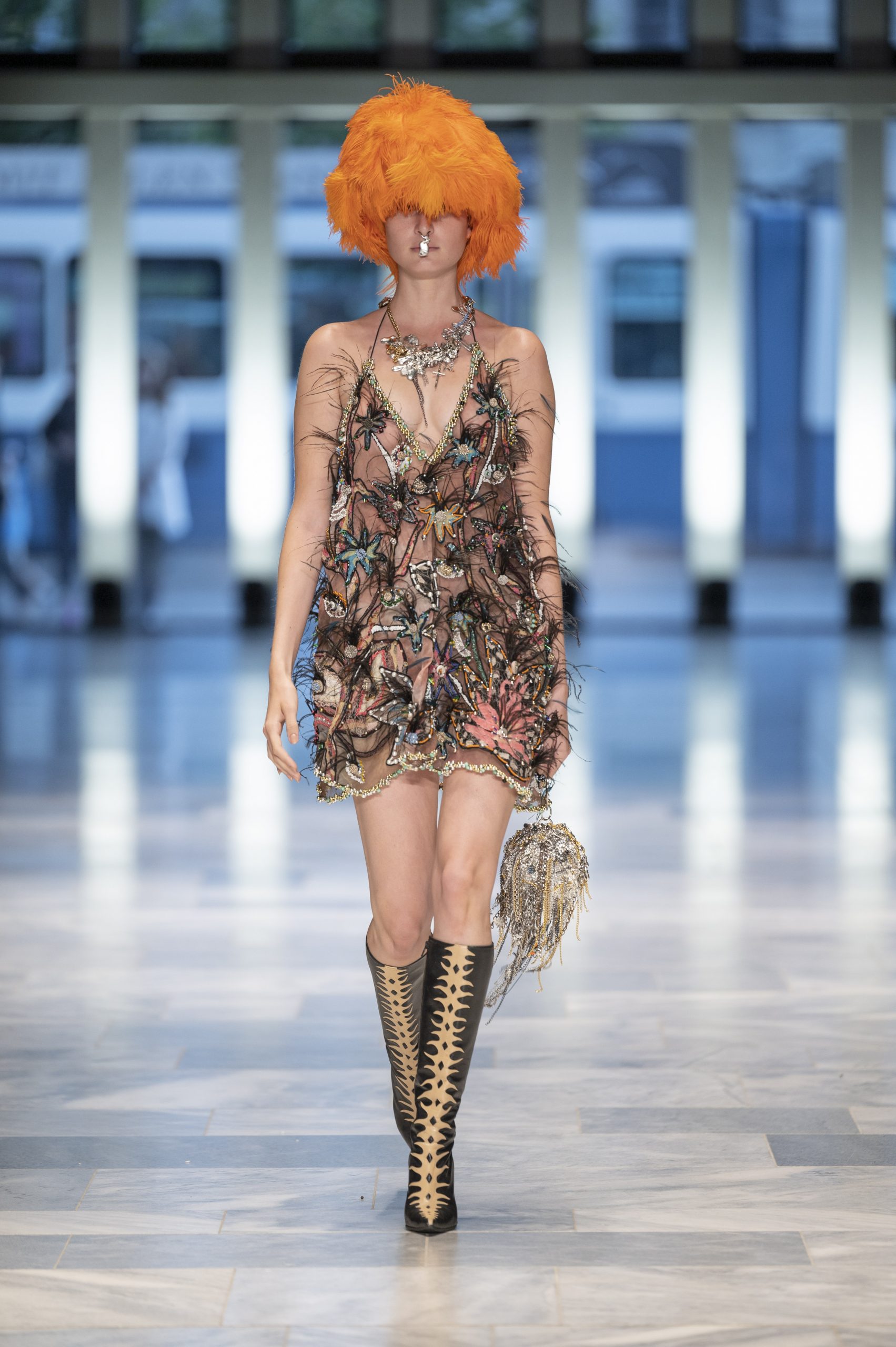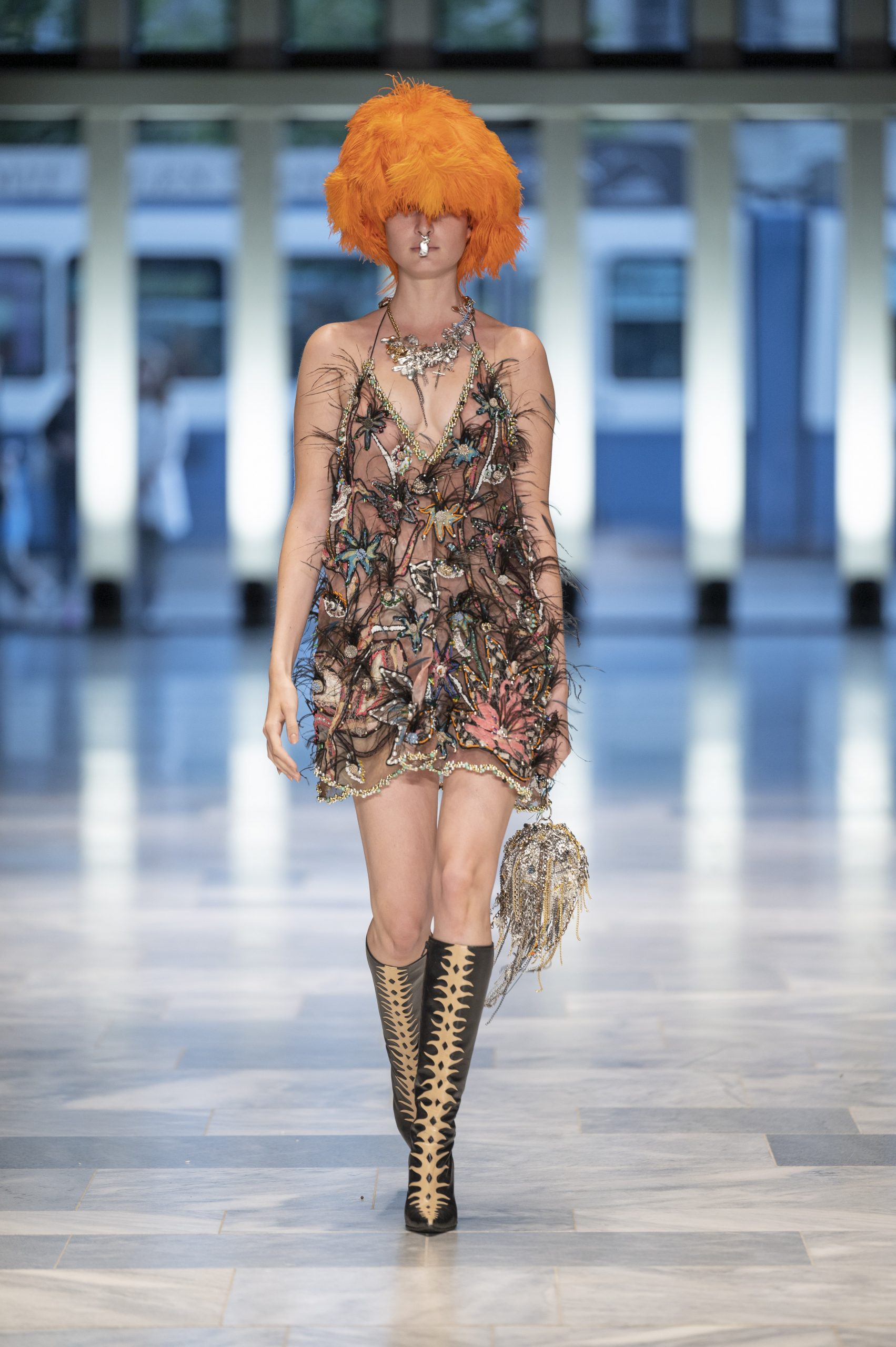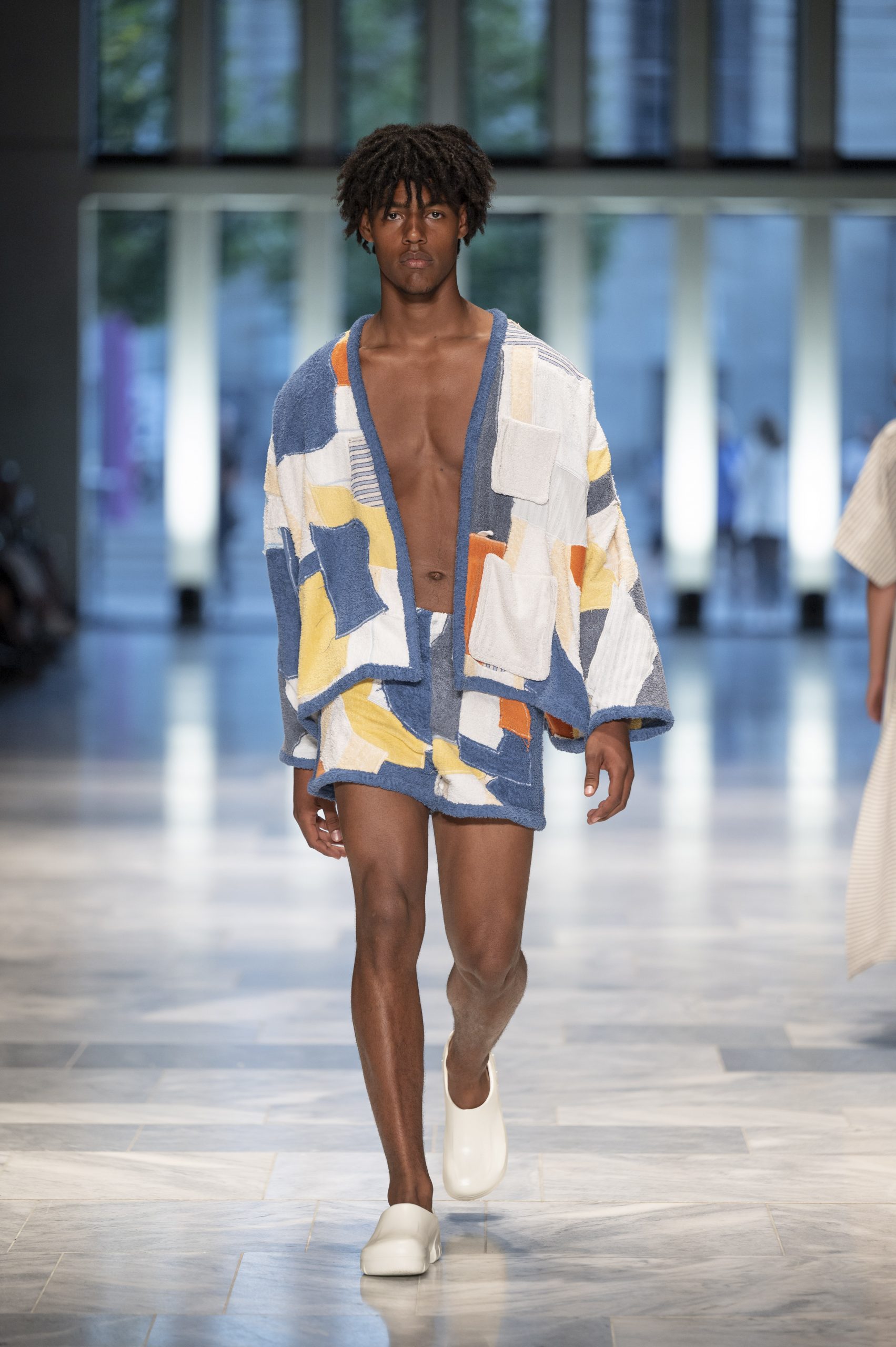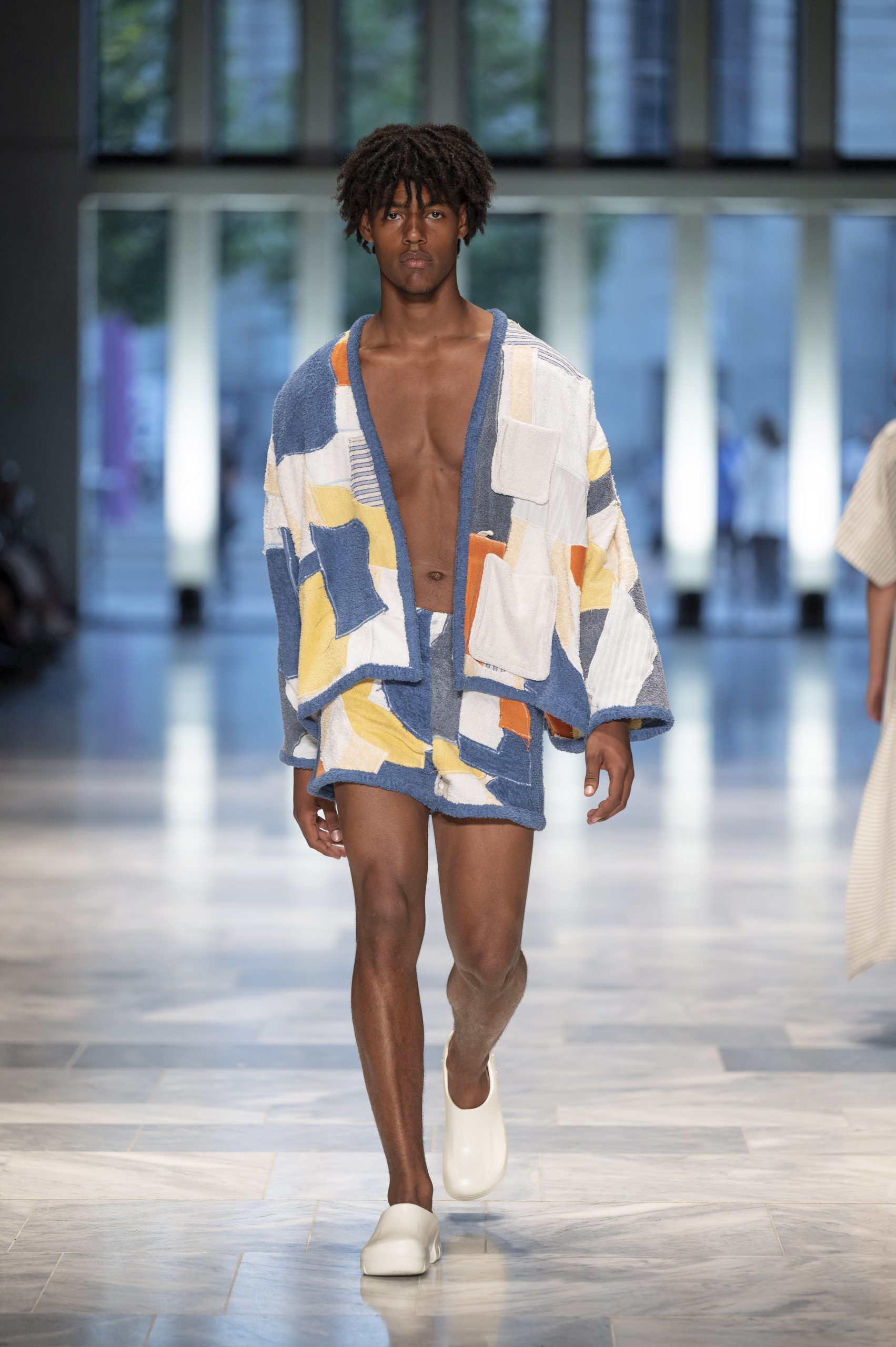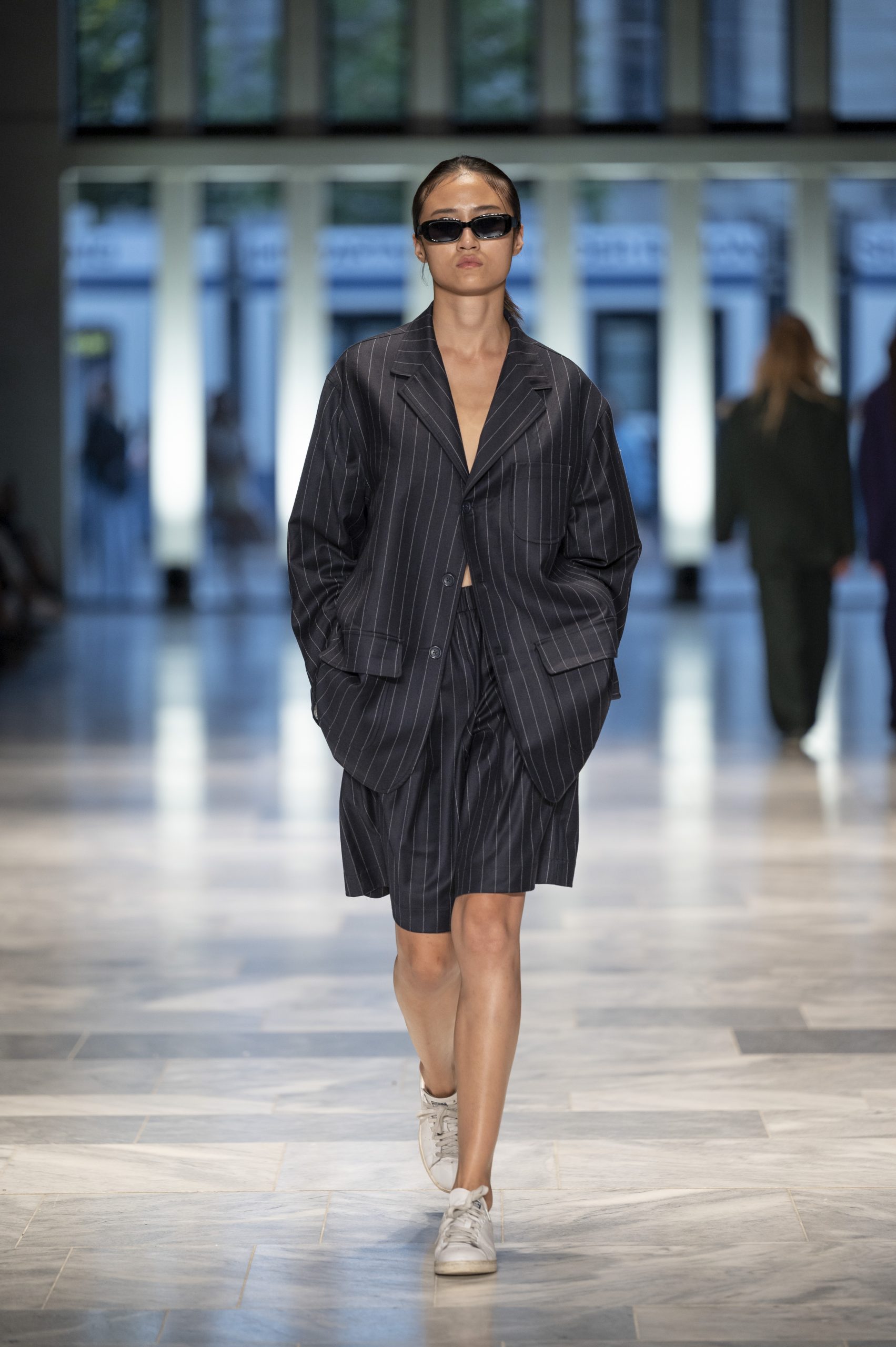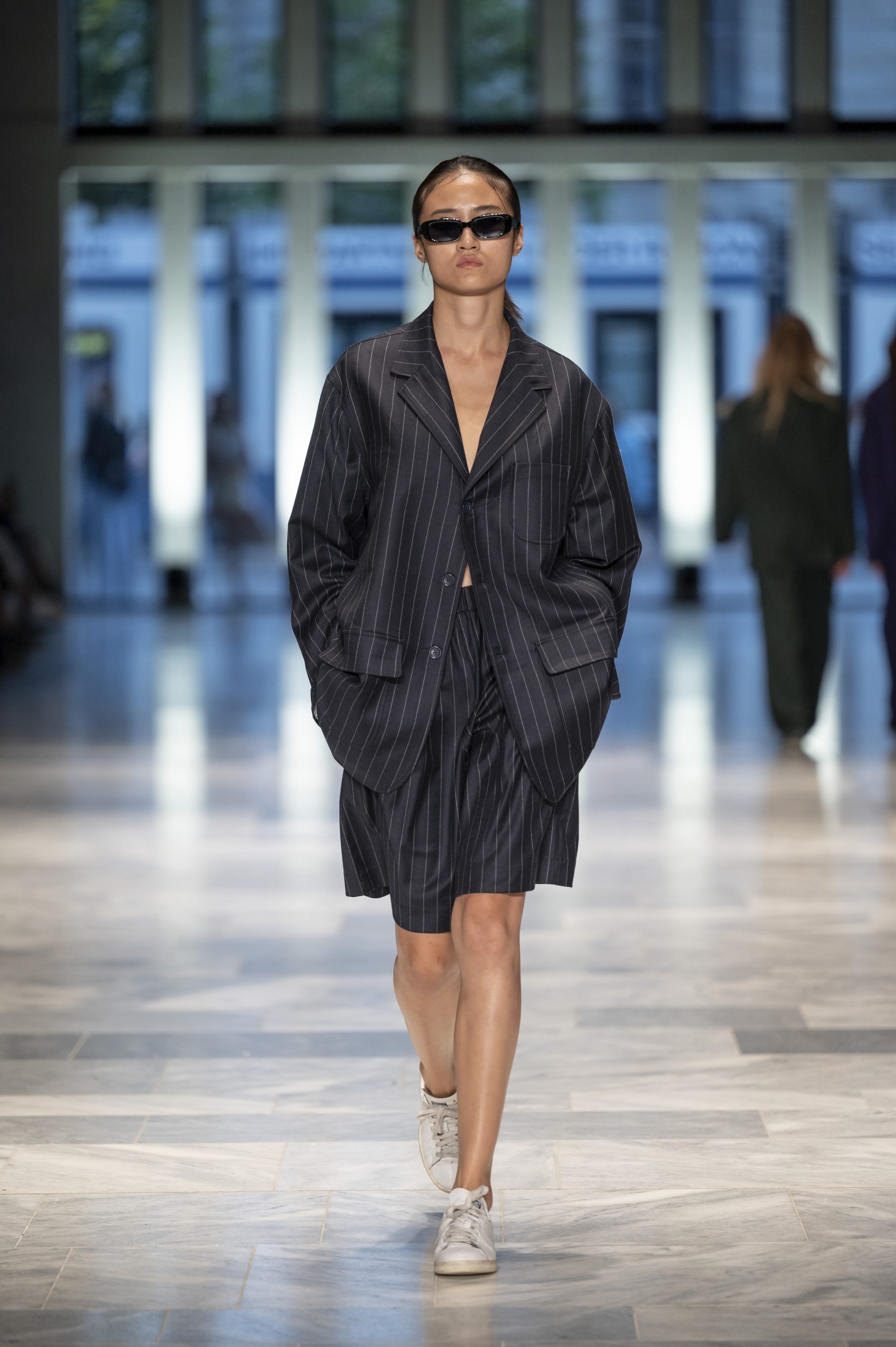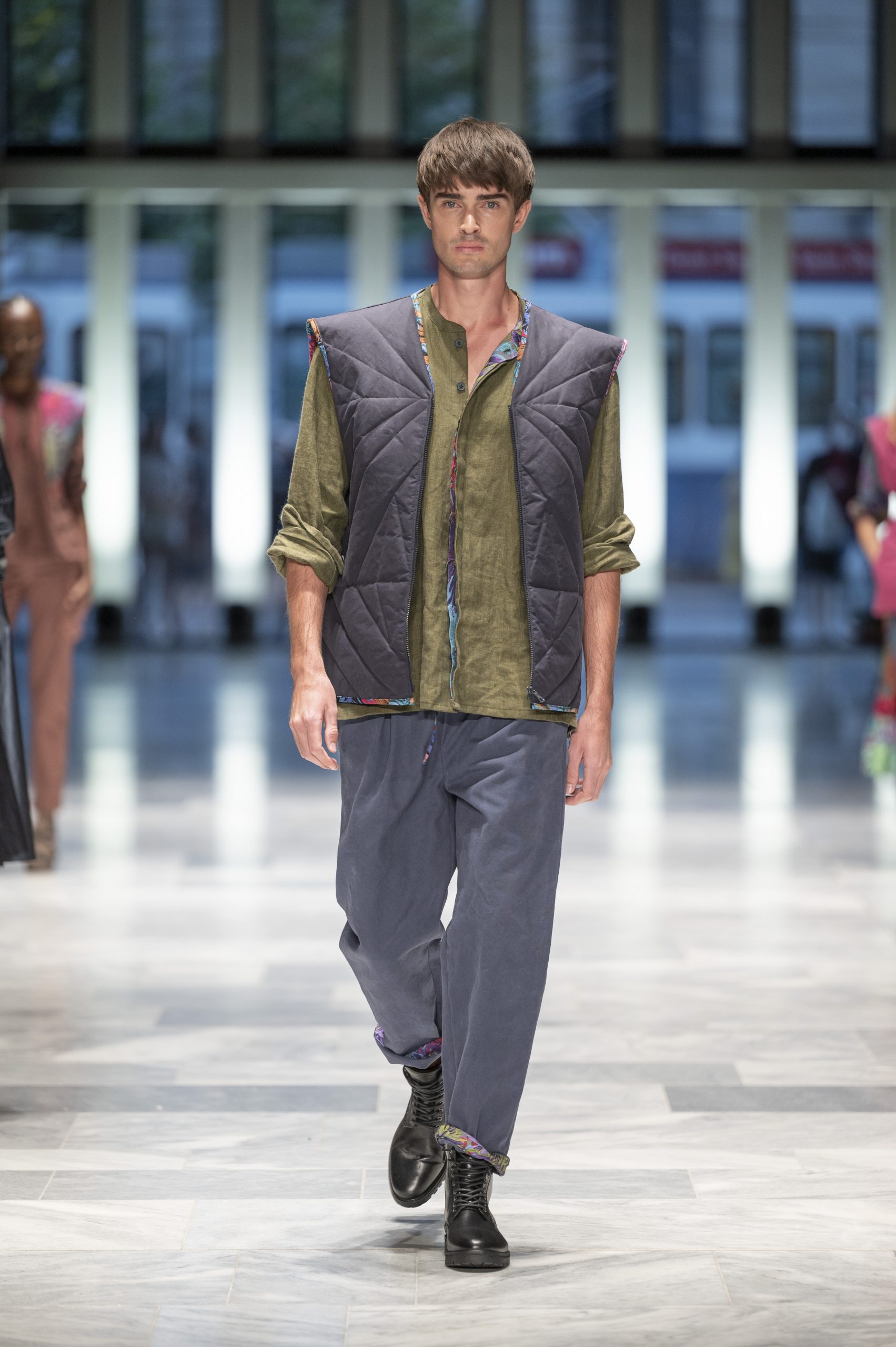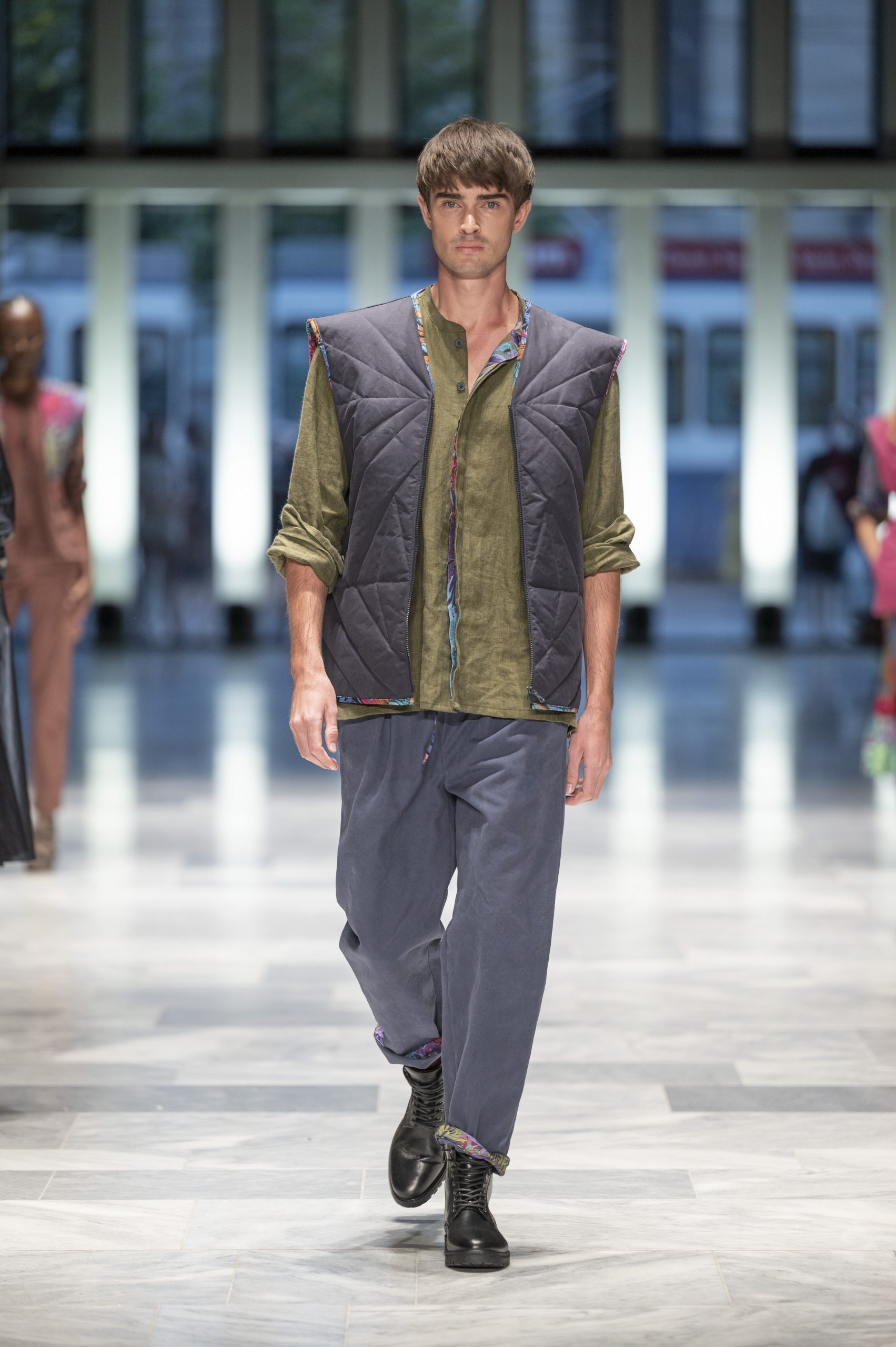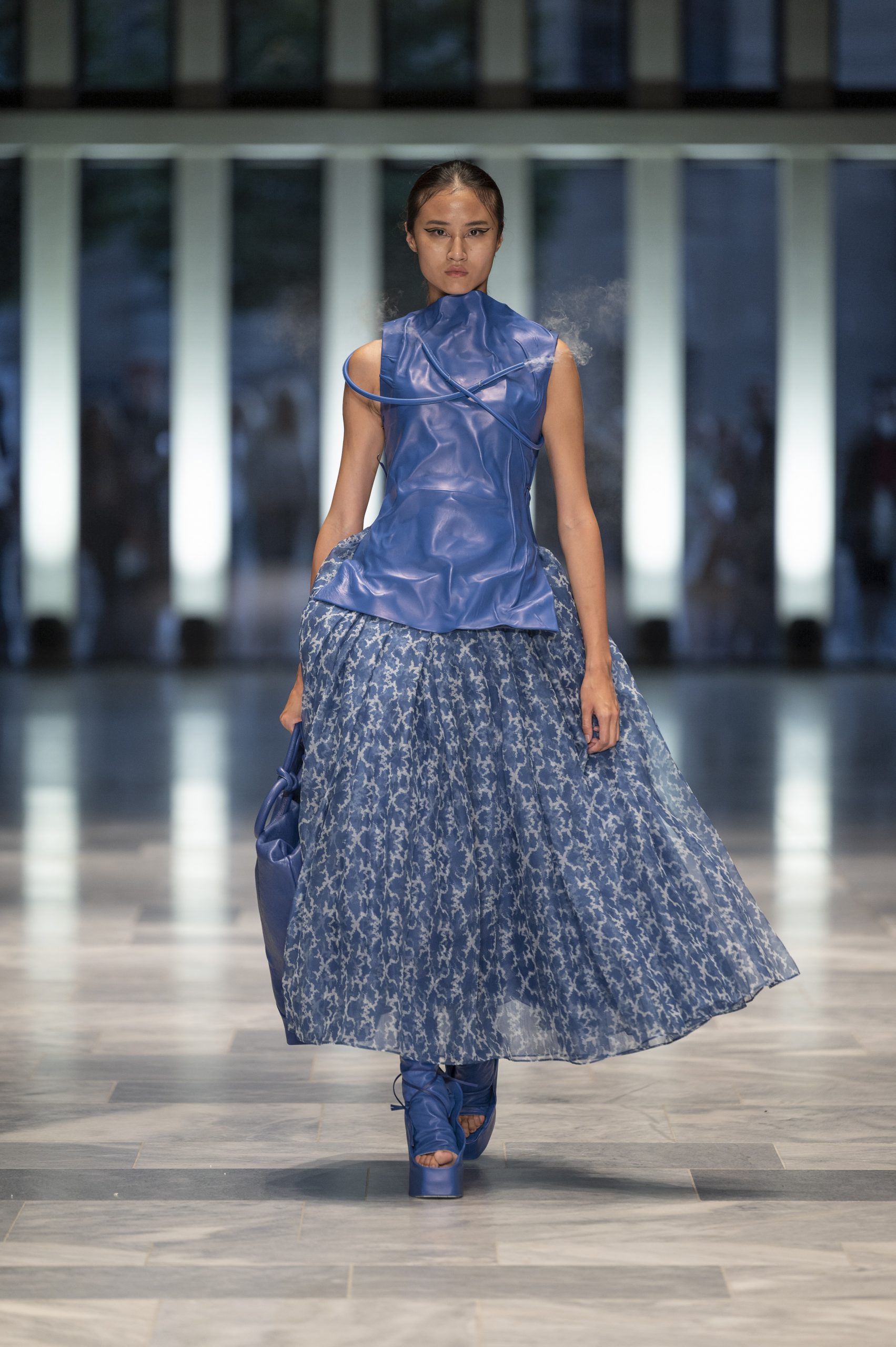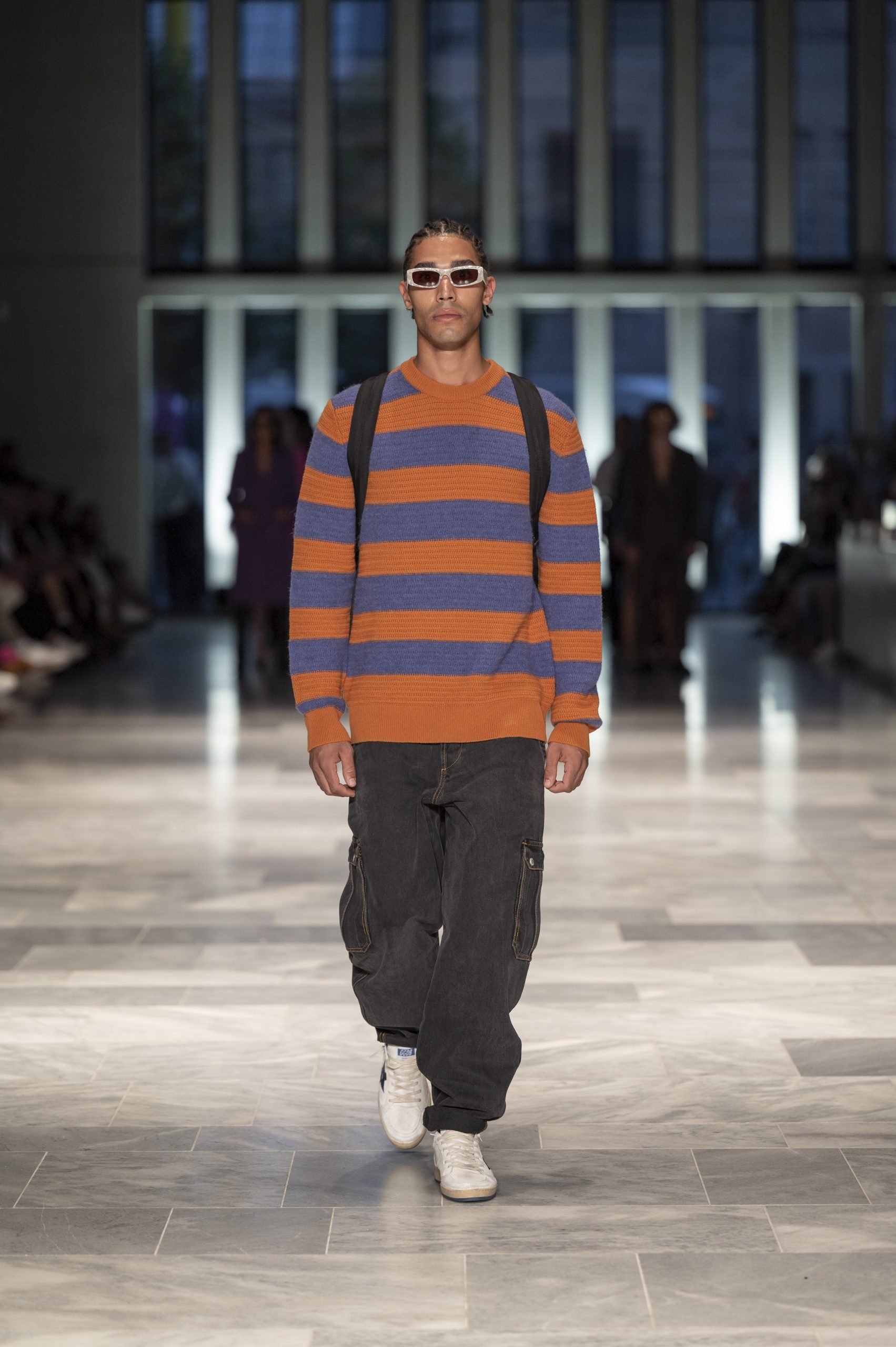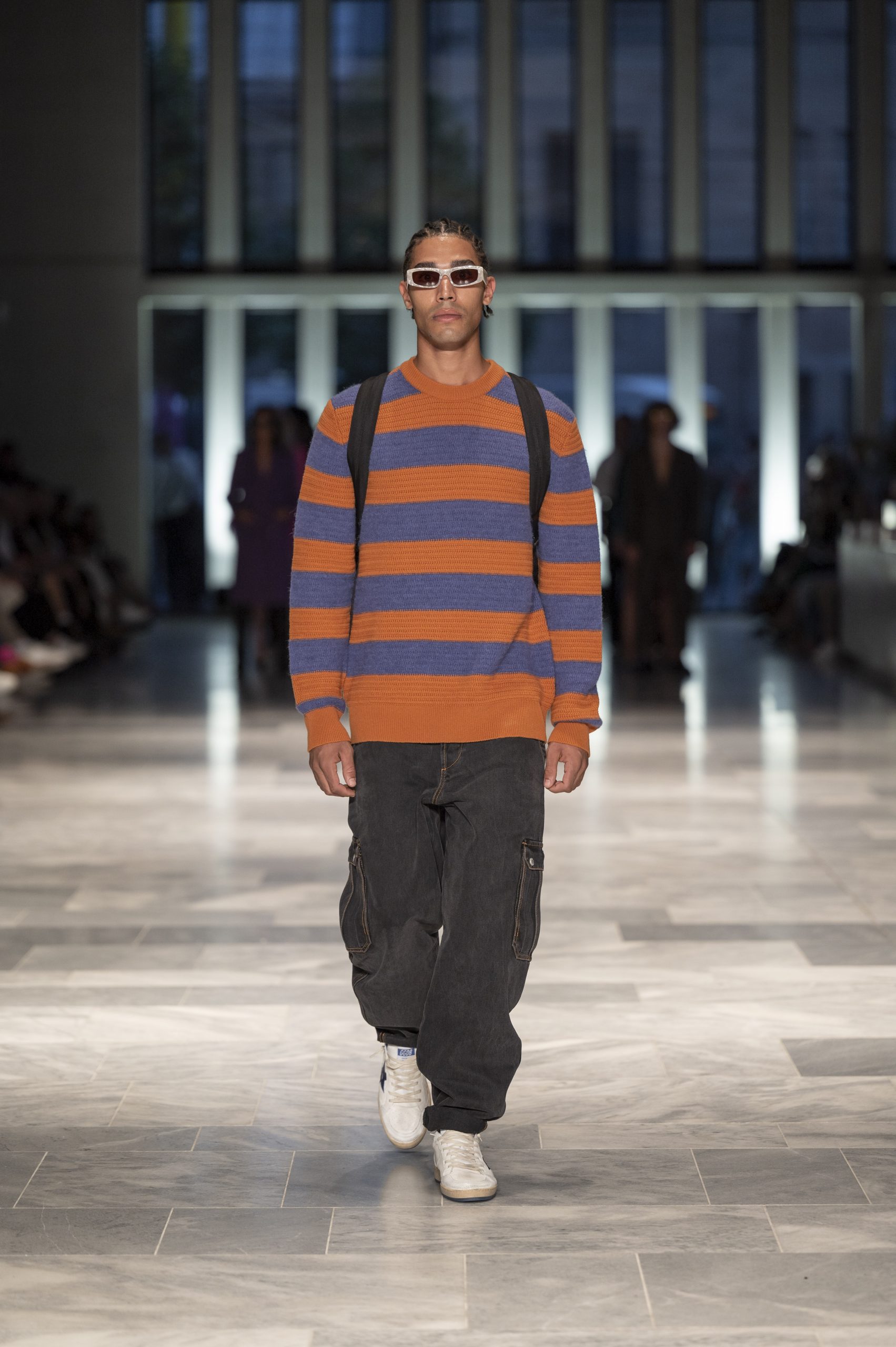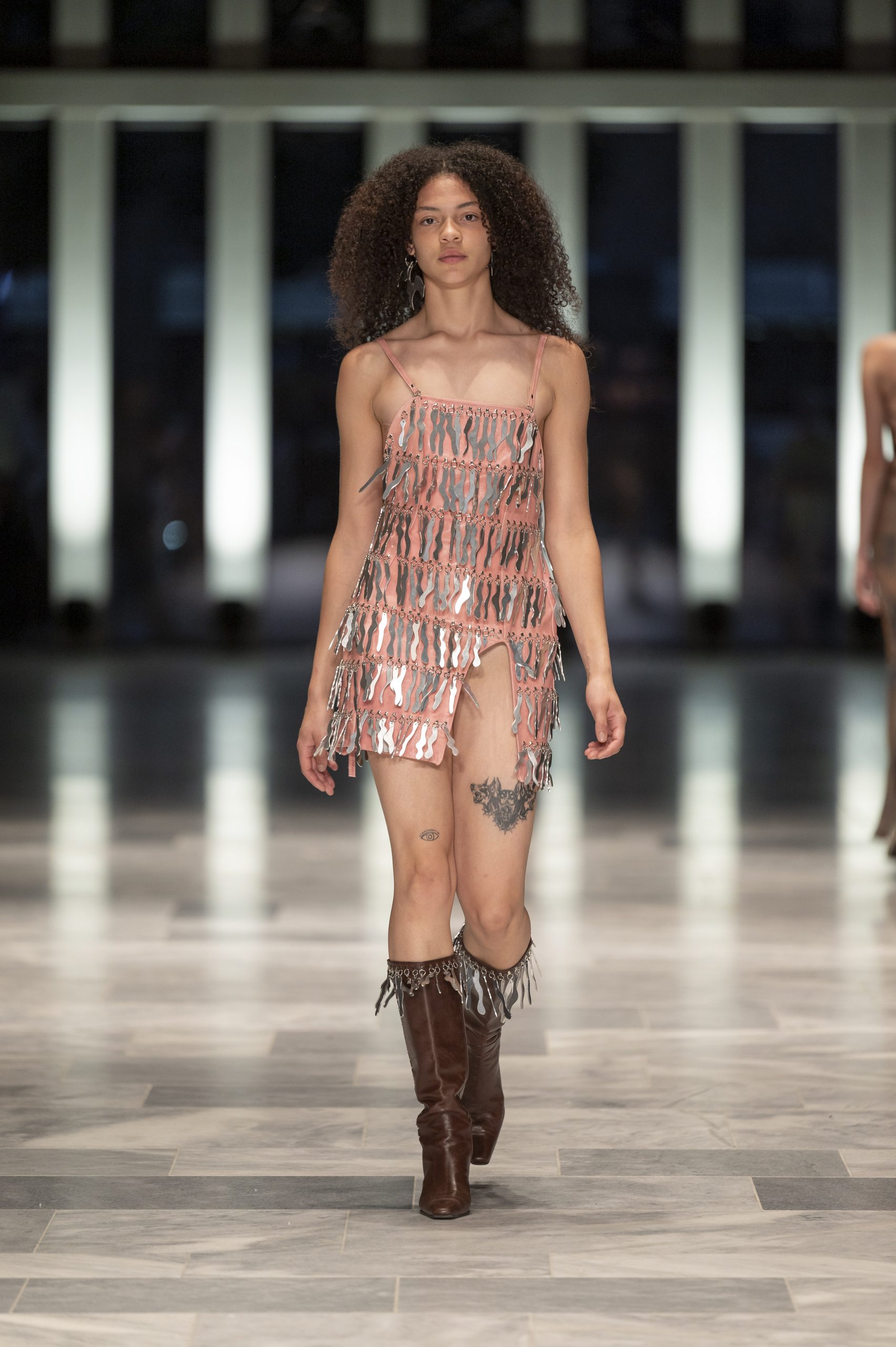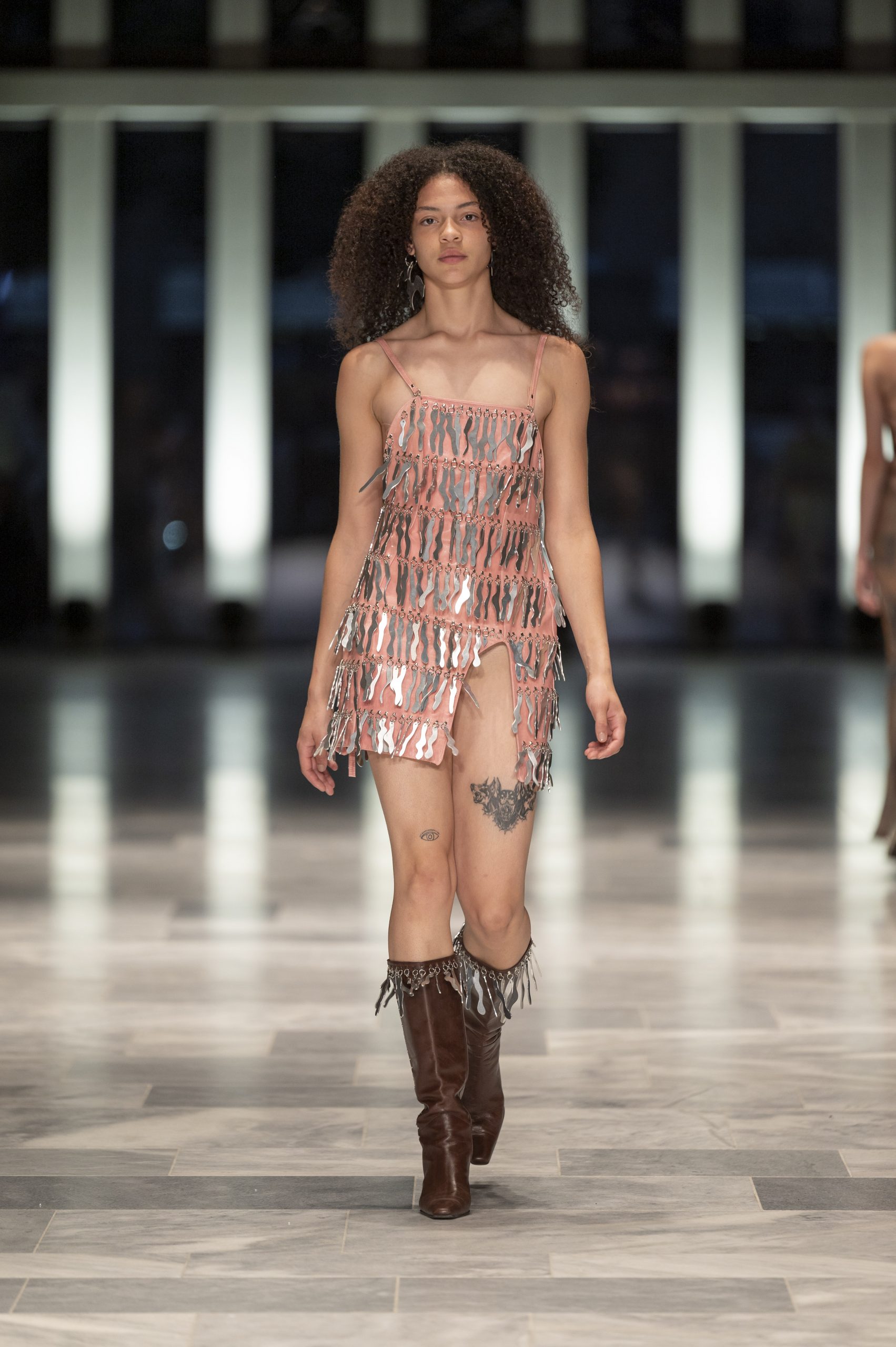 SHOW TWO
The second show was opened by Jacqueline Loekito's (juried label) latest collection "All we ever wanted was everything" featuring bold-coloured cut-outs and dominant shapes, inspired by Jessica Backhaus' photography. DOING FASHION Basel, ICDP HGK FHNW (friend) was represented by its Master's and Bachelor's students presenting a fresh take on what fashion can do now and in the future in a responsible and sustainable manner. Taking part in this critical stance on social change, were the following students: Bibiane Elizabeth Atencio Maillat, BA SI, Alexander Michael Bortlik, Lucien Bricola, Anastasia Bull, Abel Frenz, Sven Gex, Ruben Arnaldo Gollin, Alice Grosjean, Casa Barilli, Noémi Mischler, Yanick Monteiro, Nadine Räber, Vivienne Scherer, Linda Schraner, Yann Slattery, Alexandra Szabo, Johanna To and Flurina Vieli.
VESTIBULE stores (friend) brought Parisienne chic to the catwalk with curated looks from the Zurich store's seasonal selection. International looks by Isabel Marant and Nili Lotan, among others, were followed by paradis des innocents x MARAI (friends). The paradis des innocents collection – inspired by Sophie Hunger's song
SHOW TWO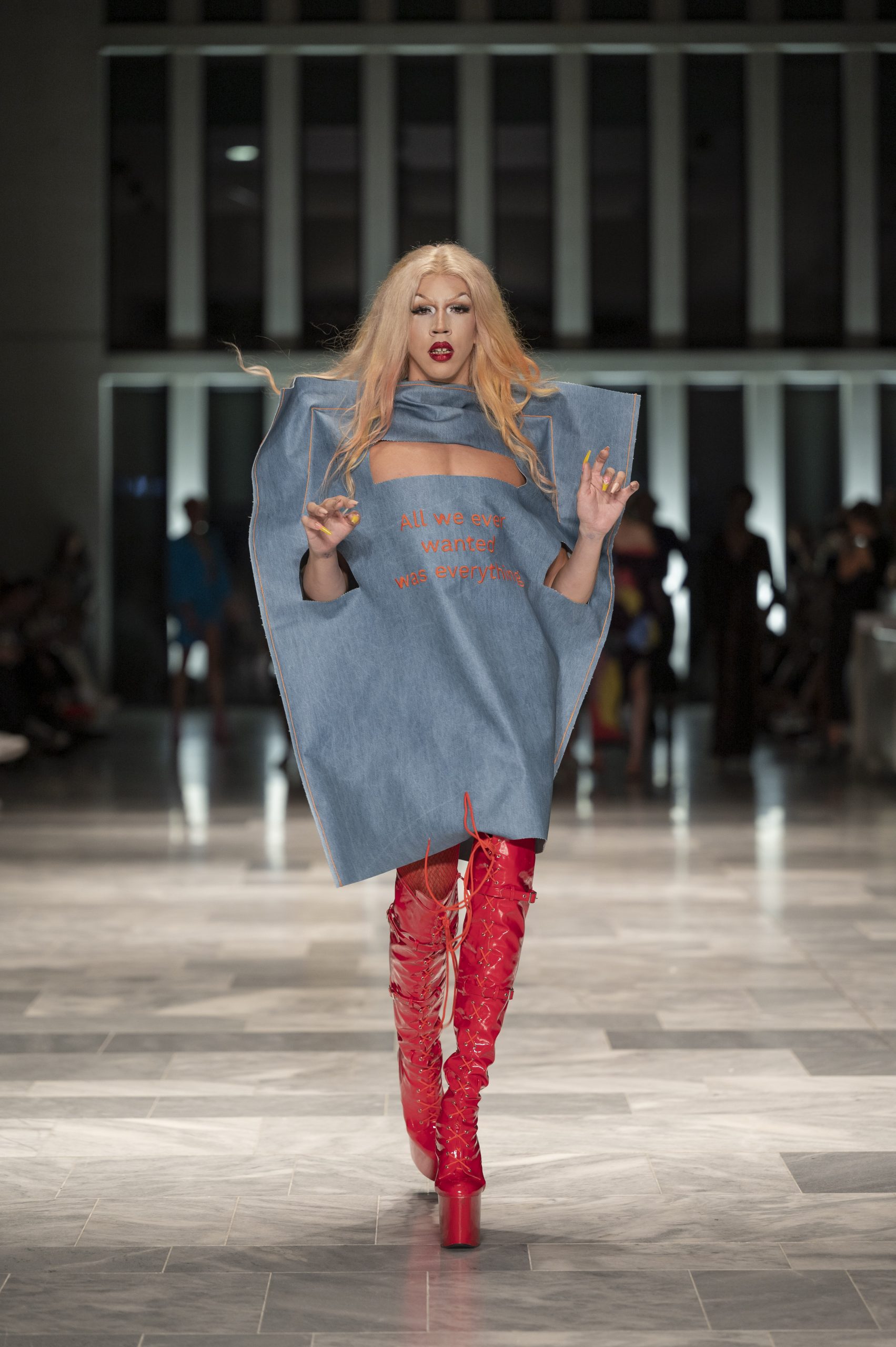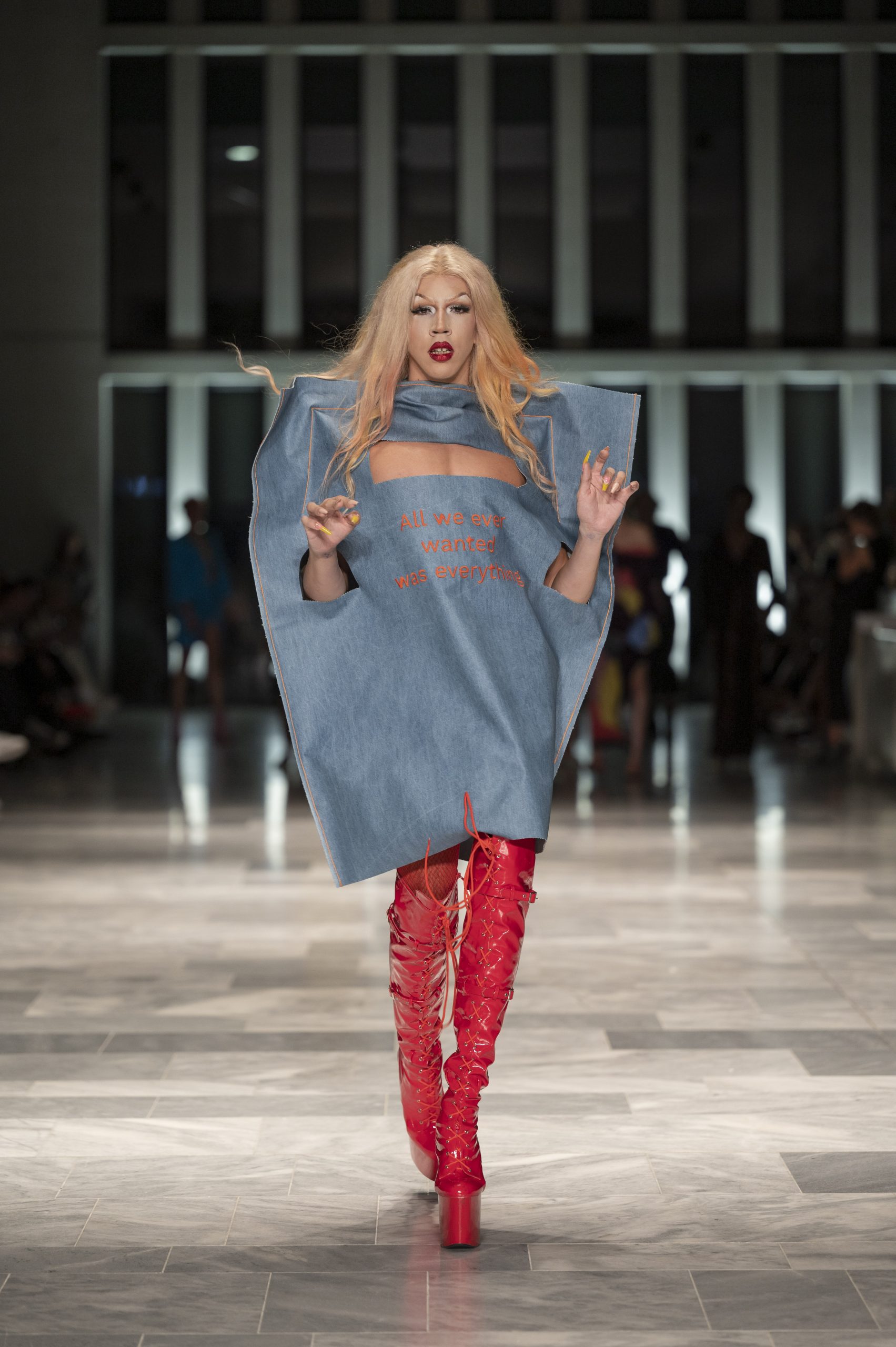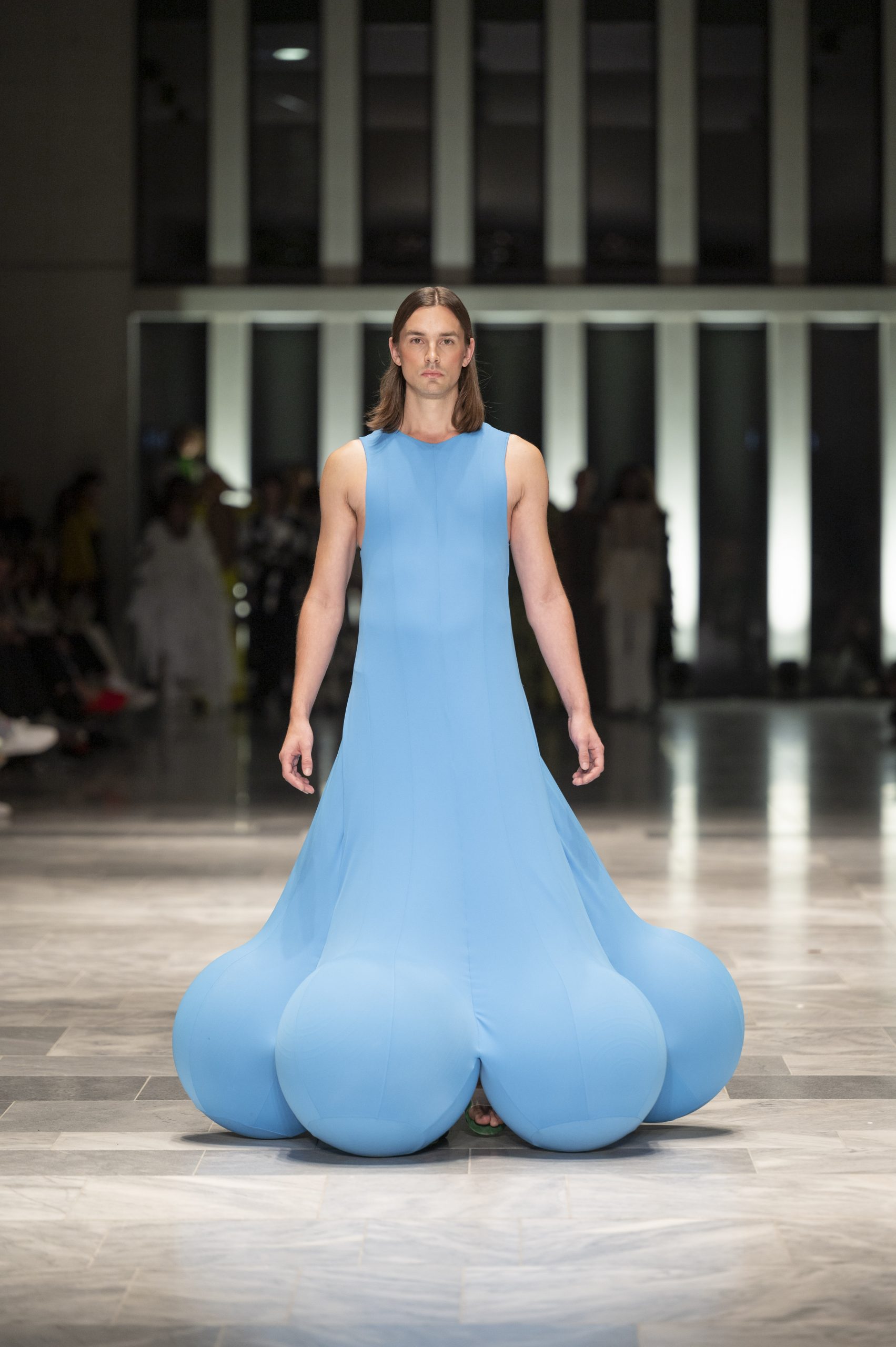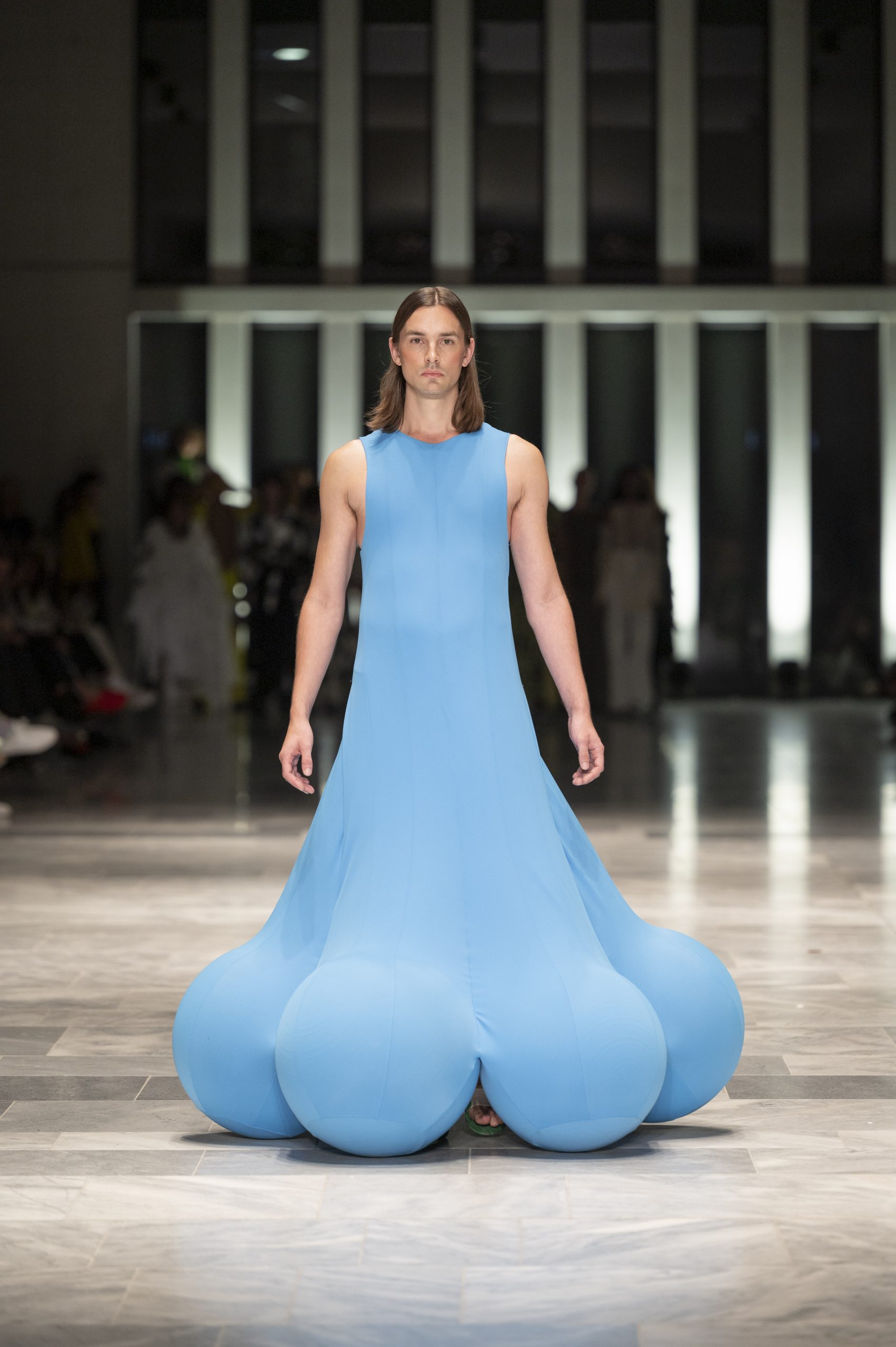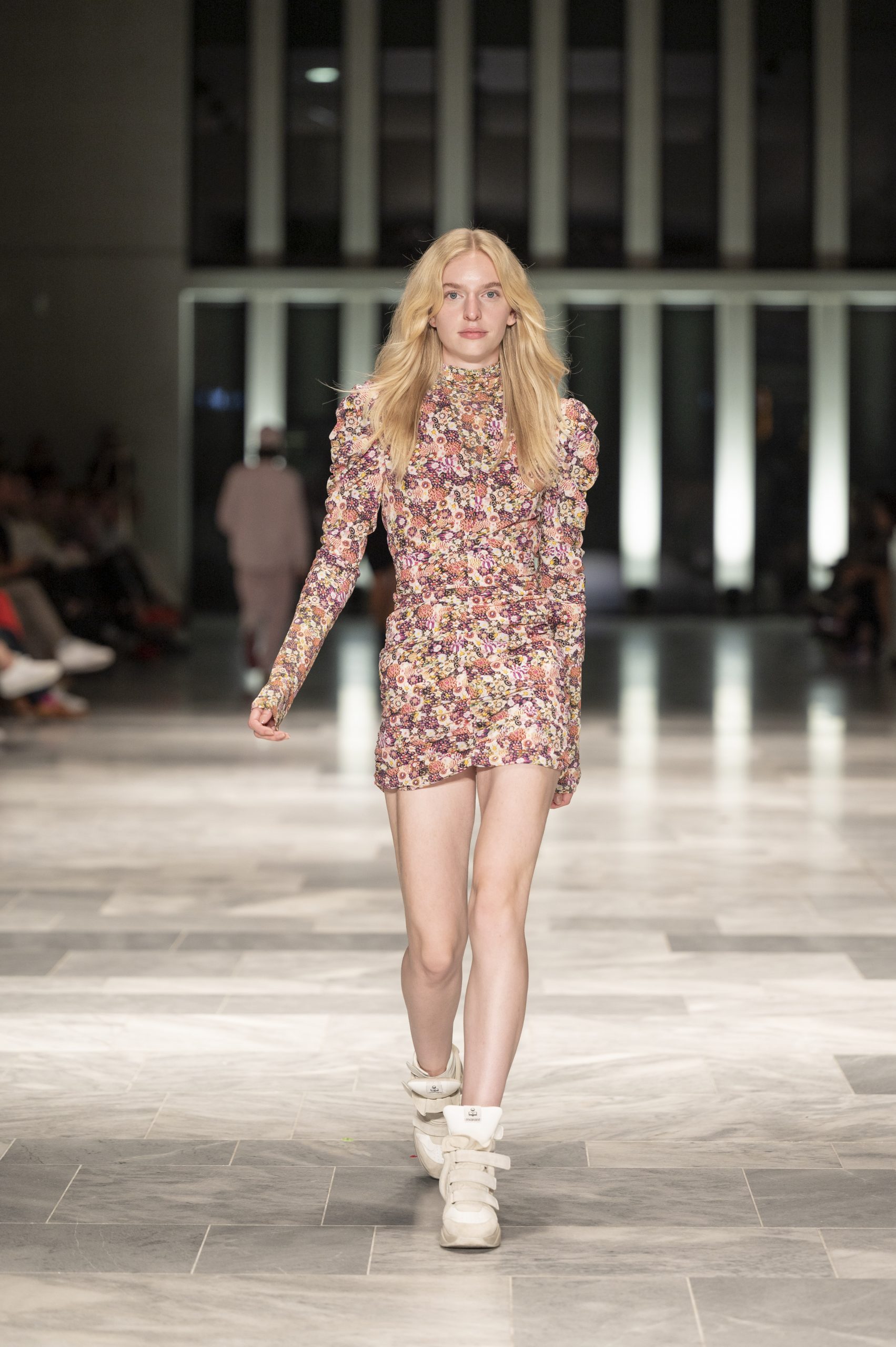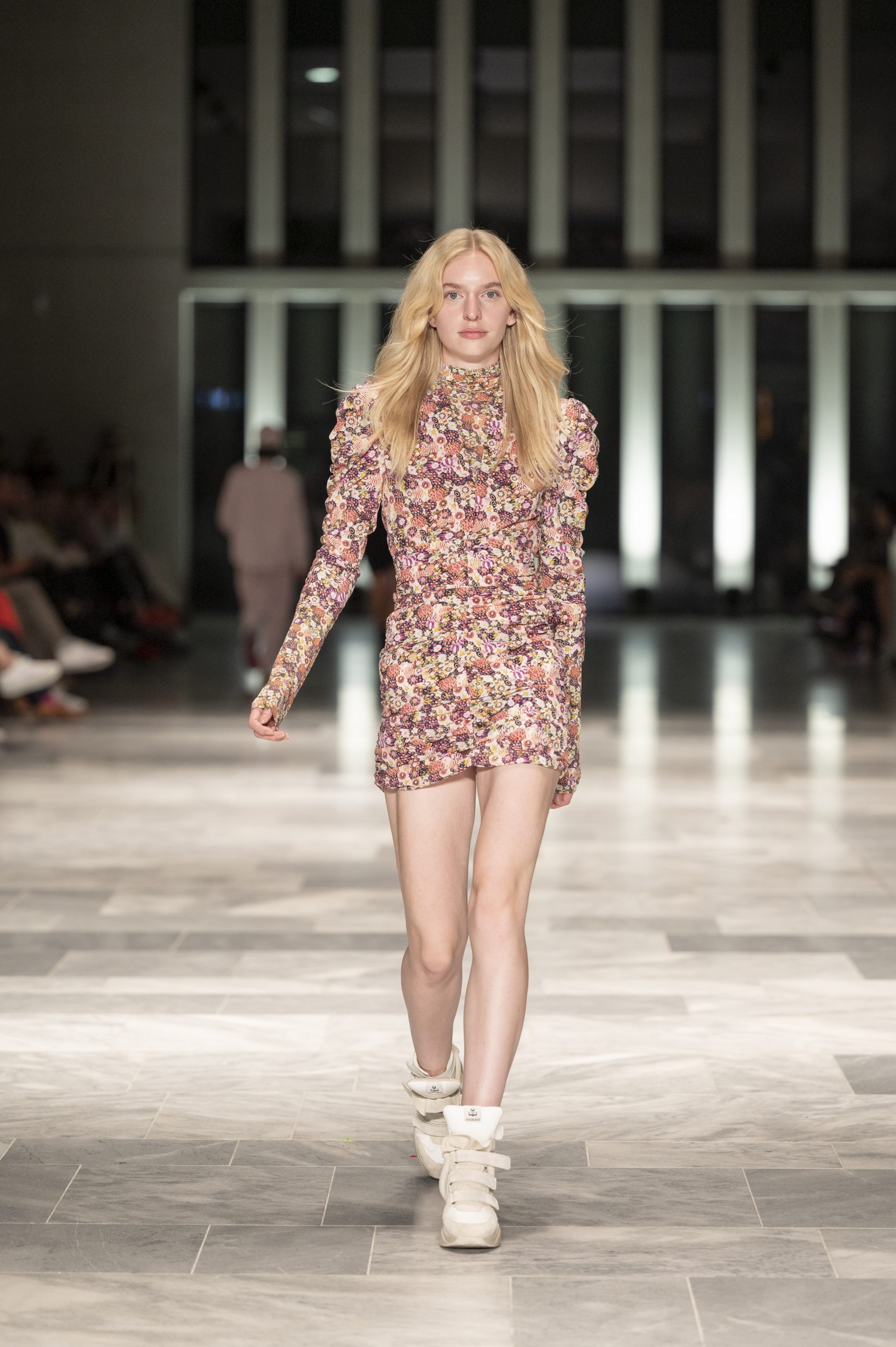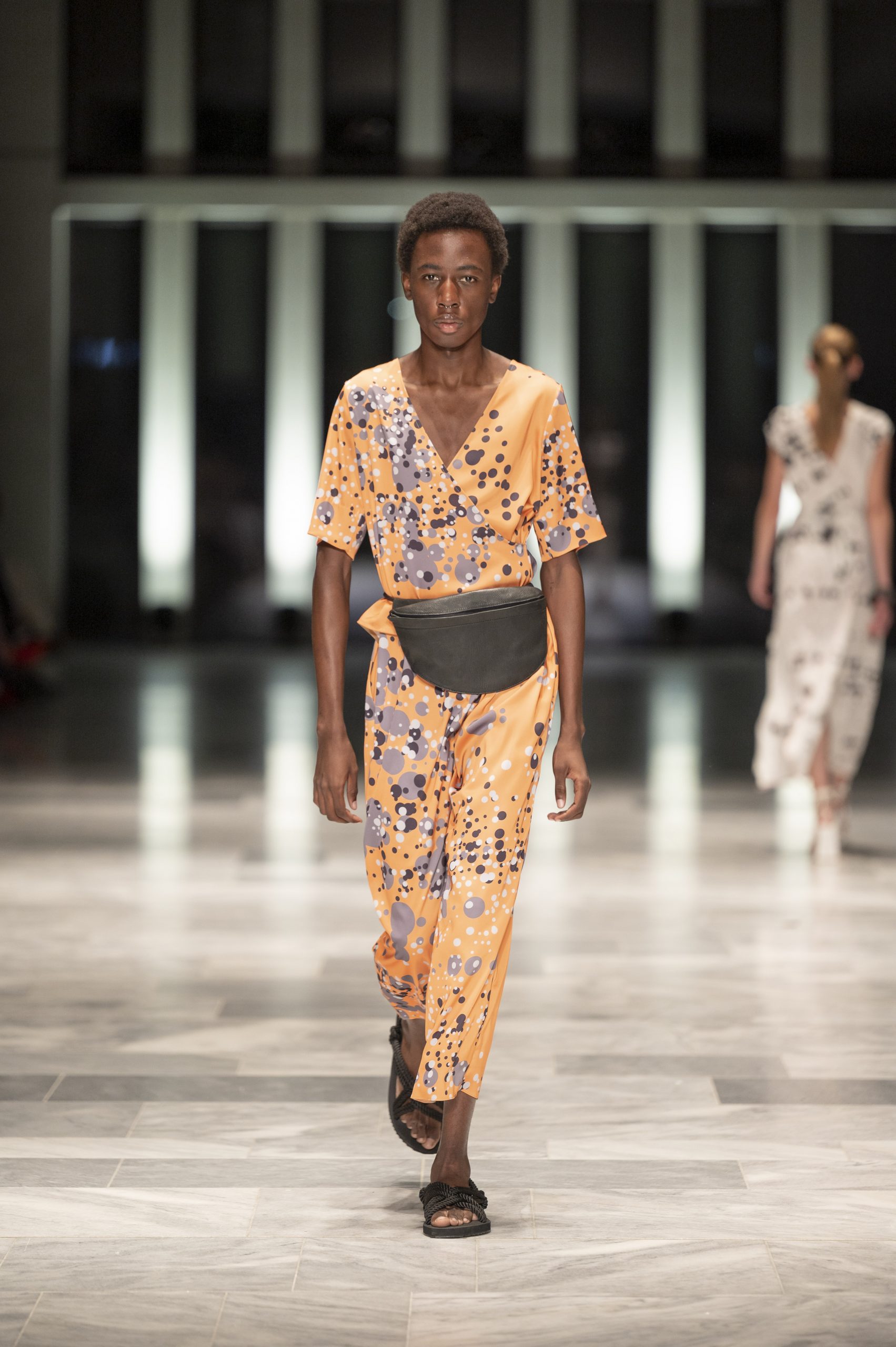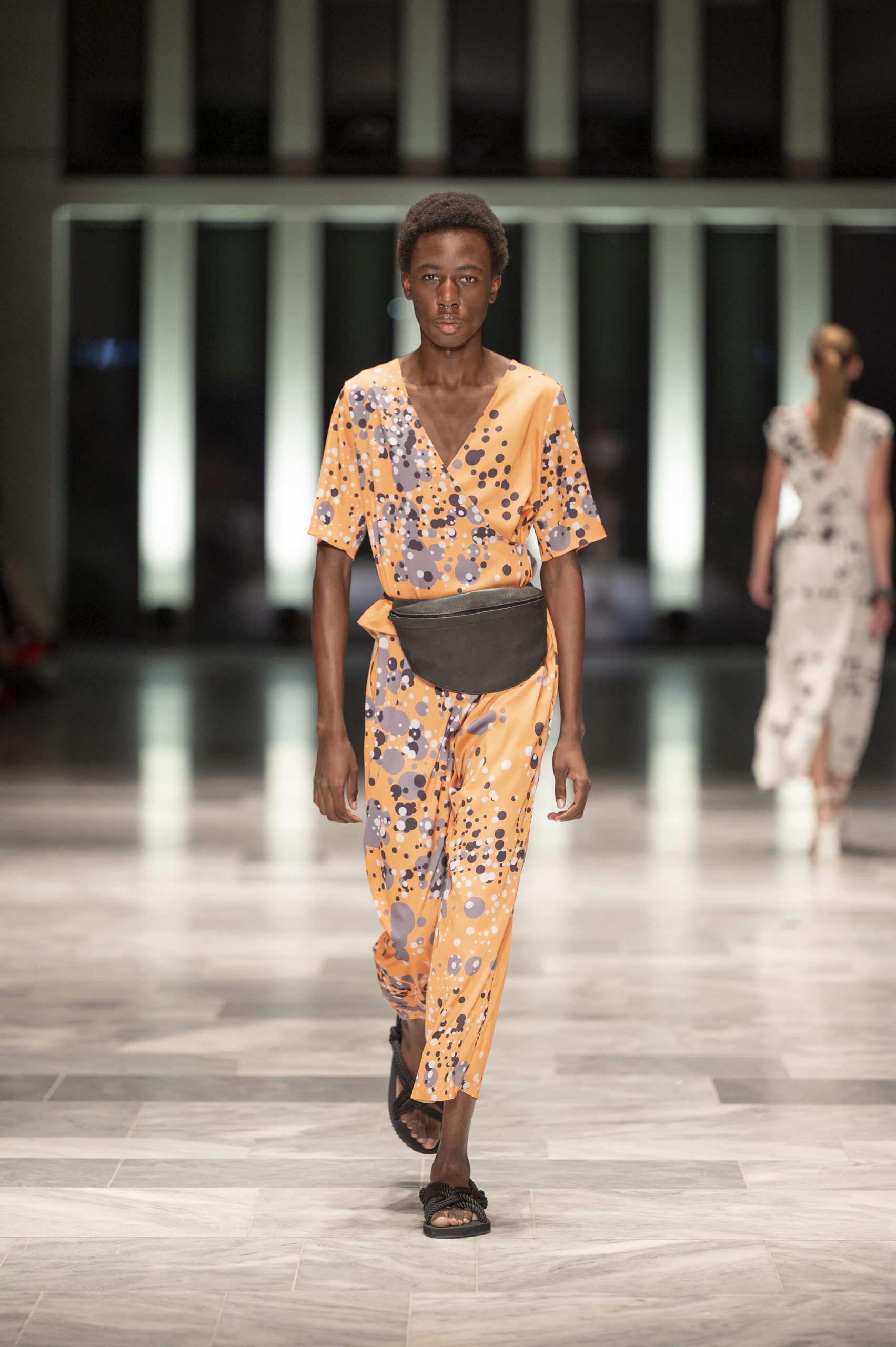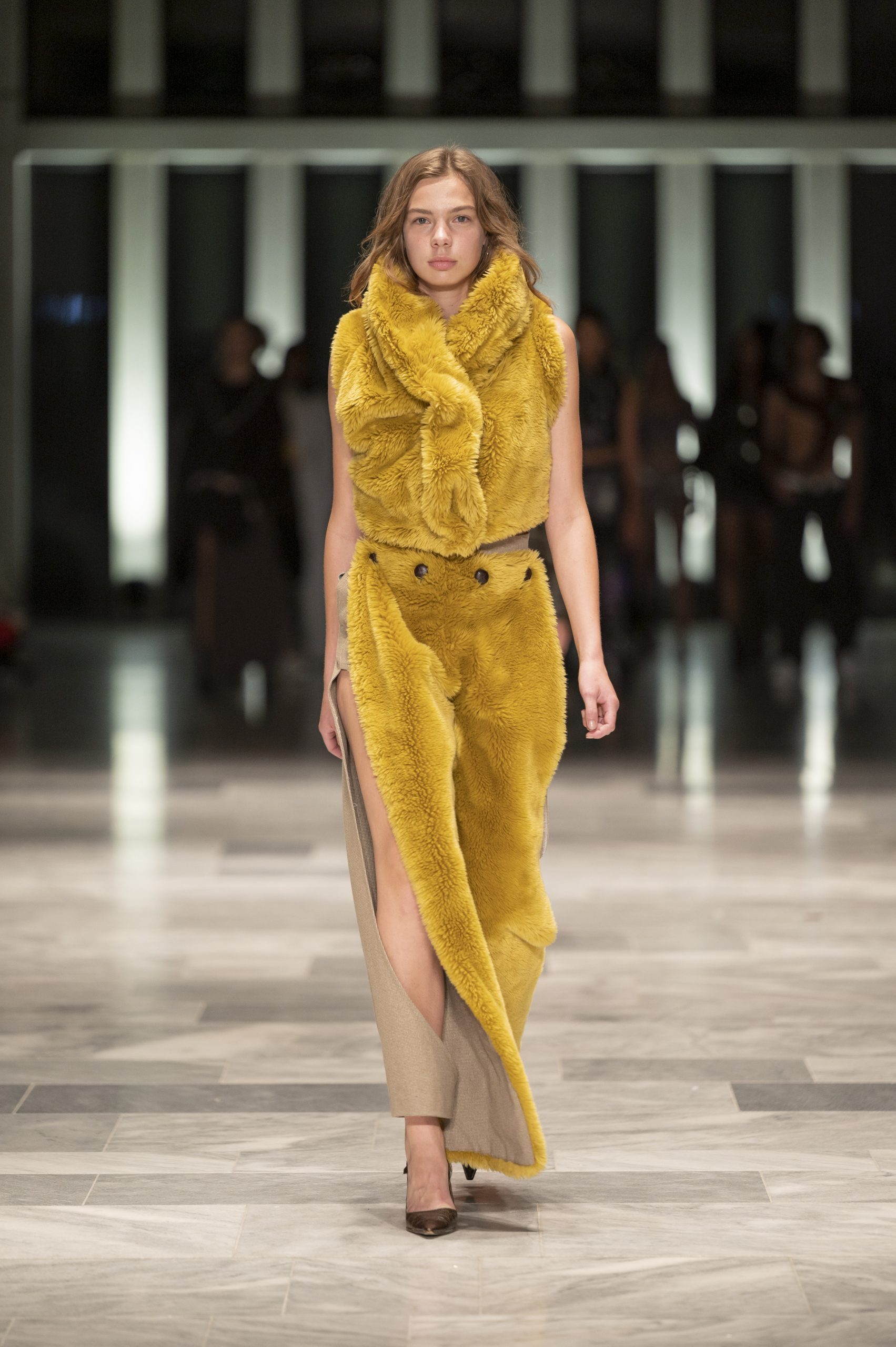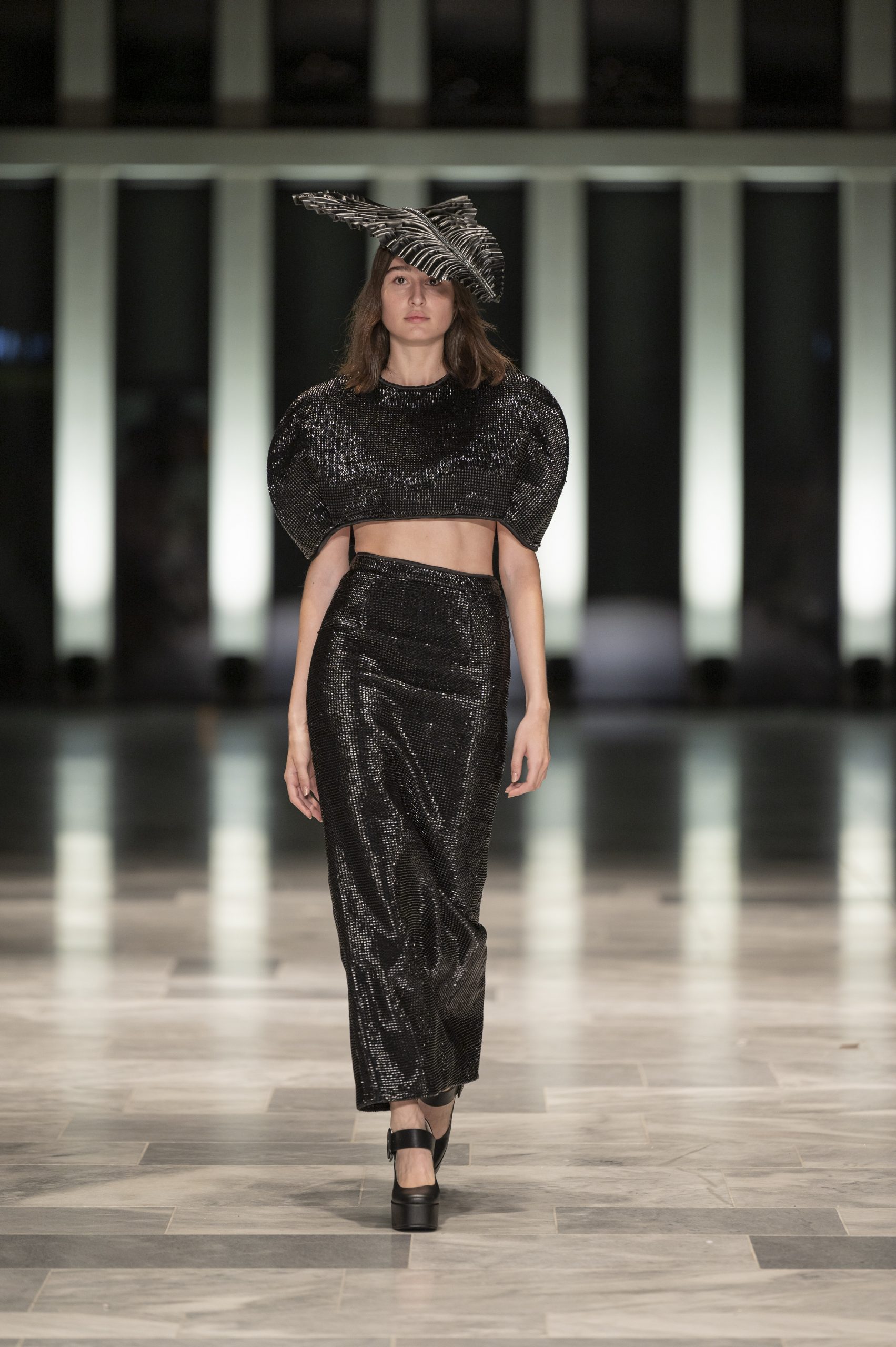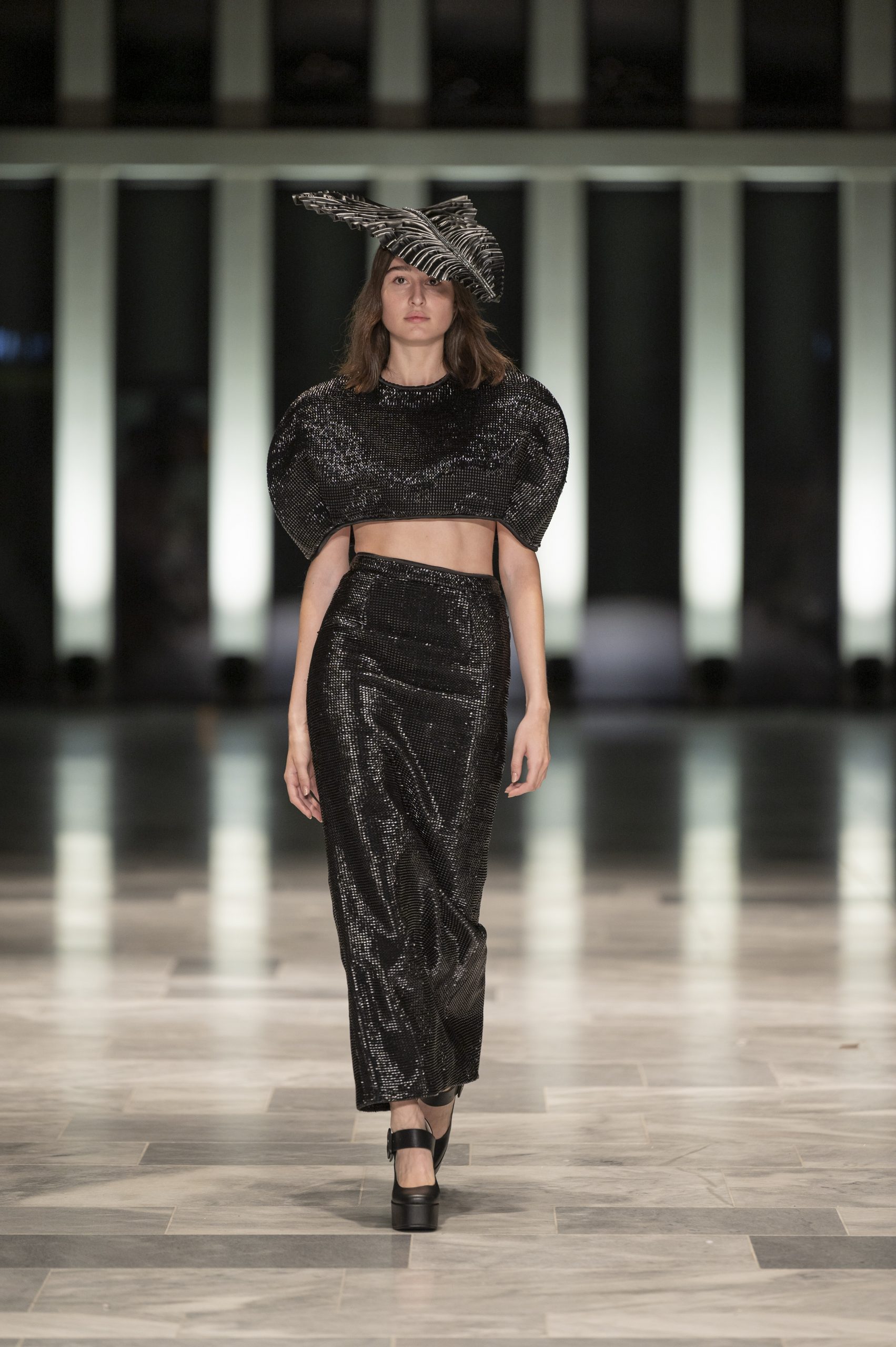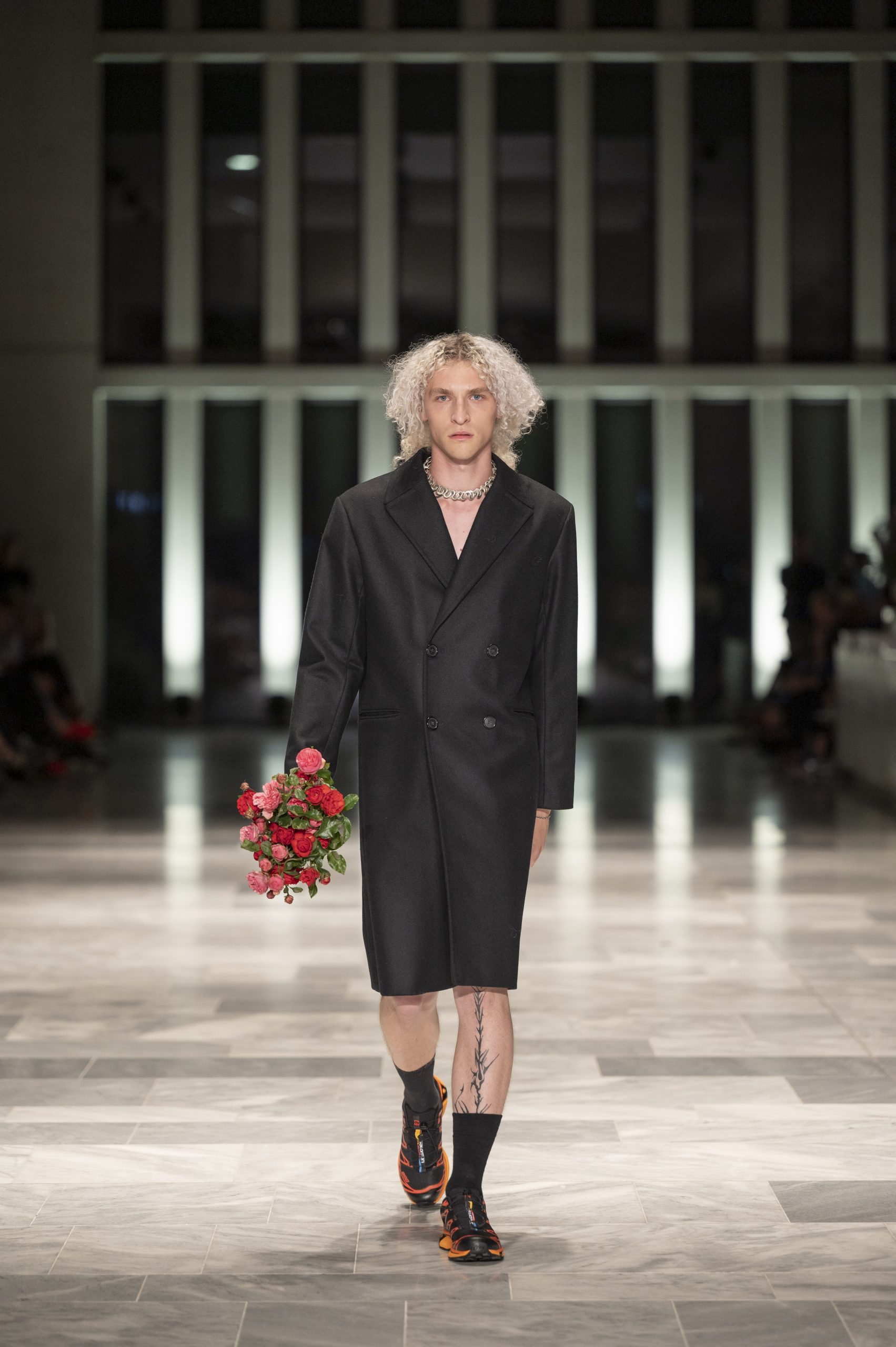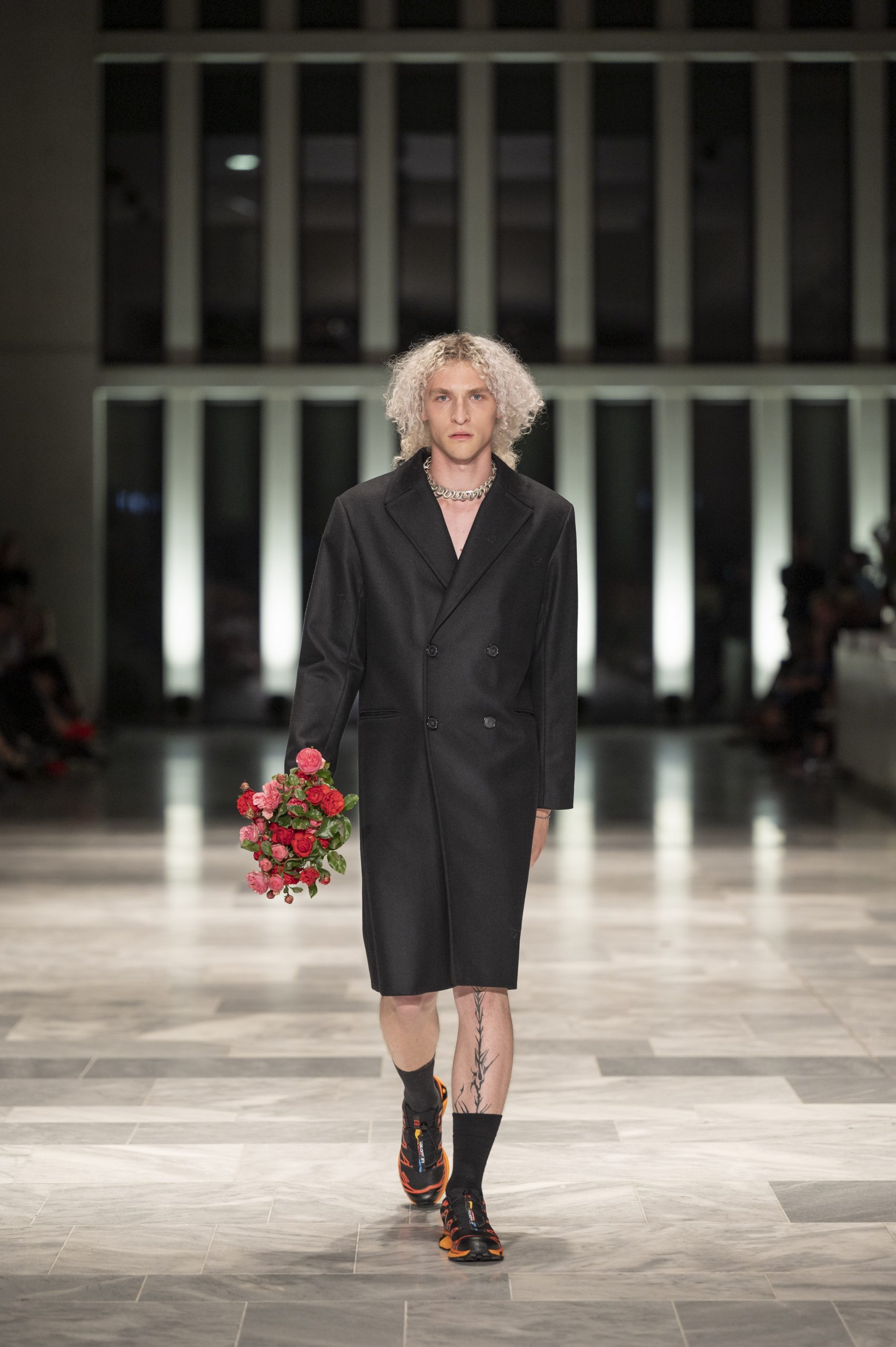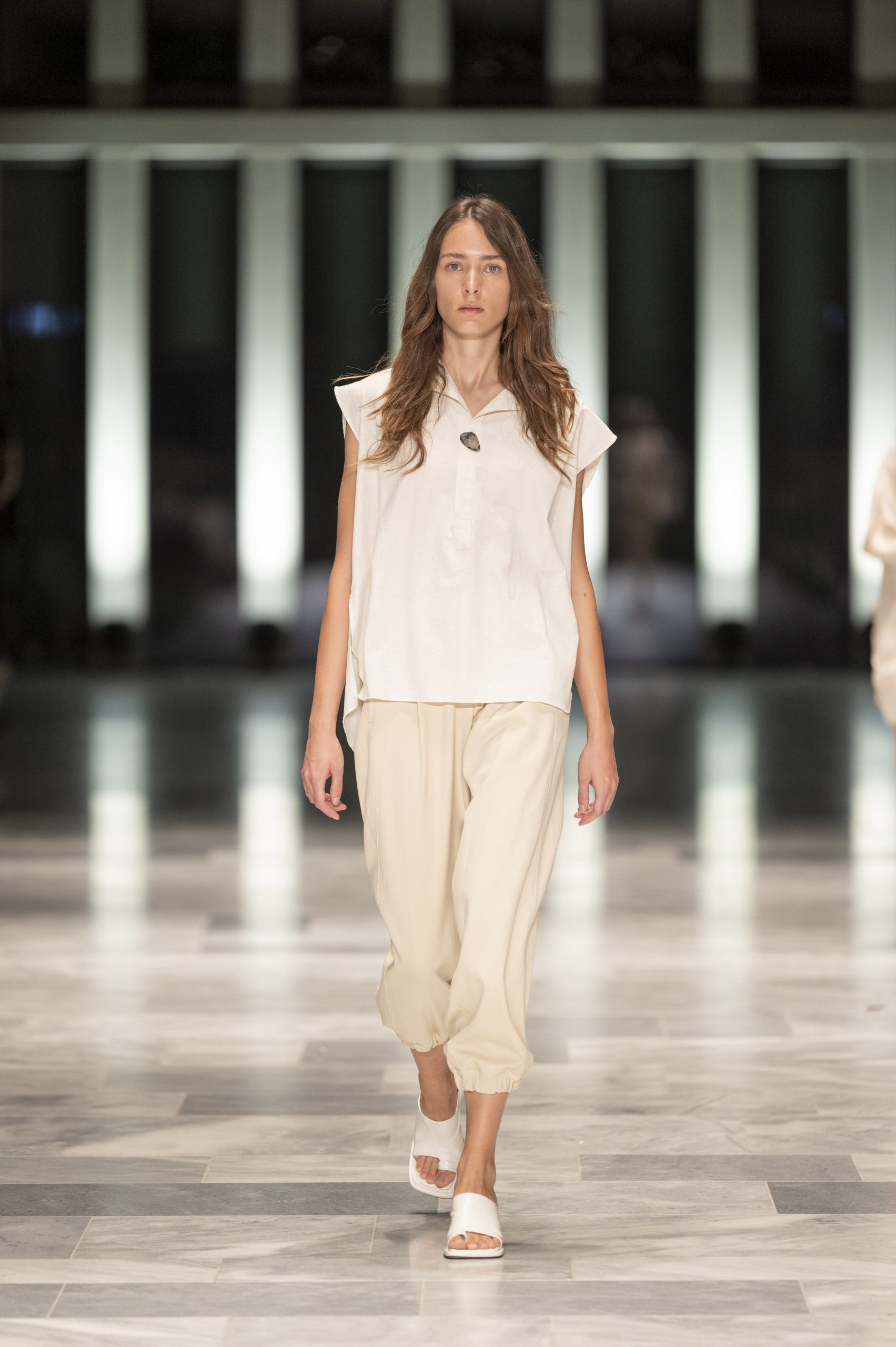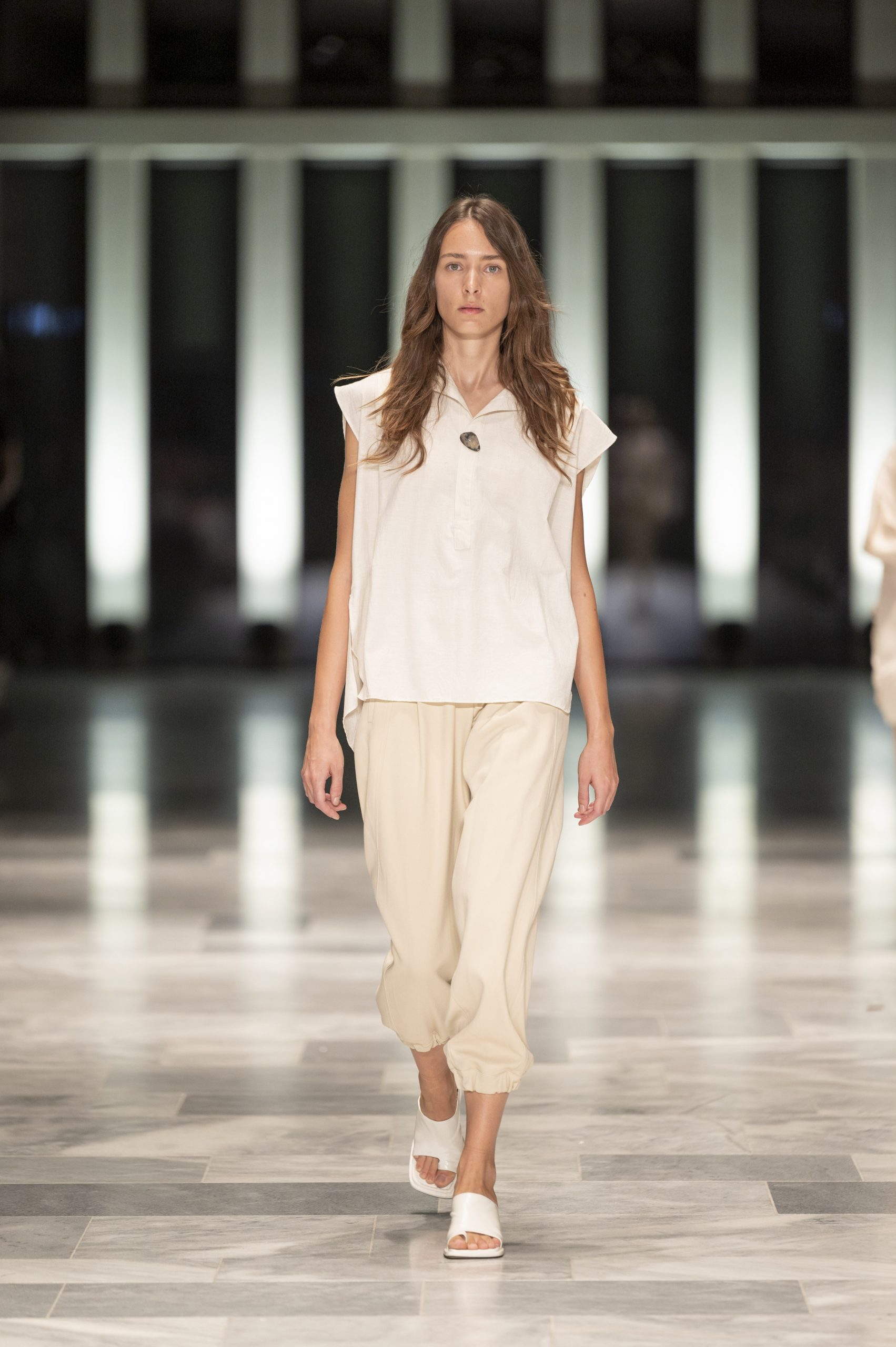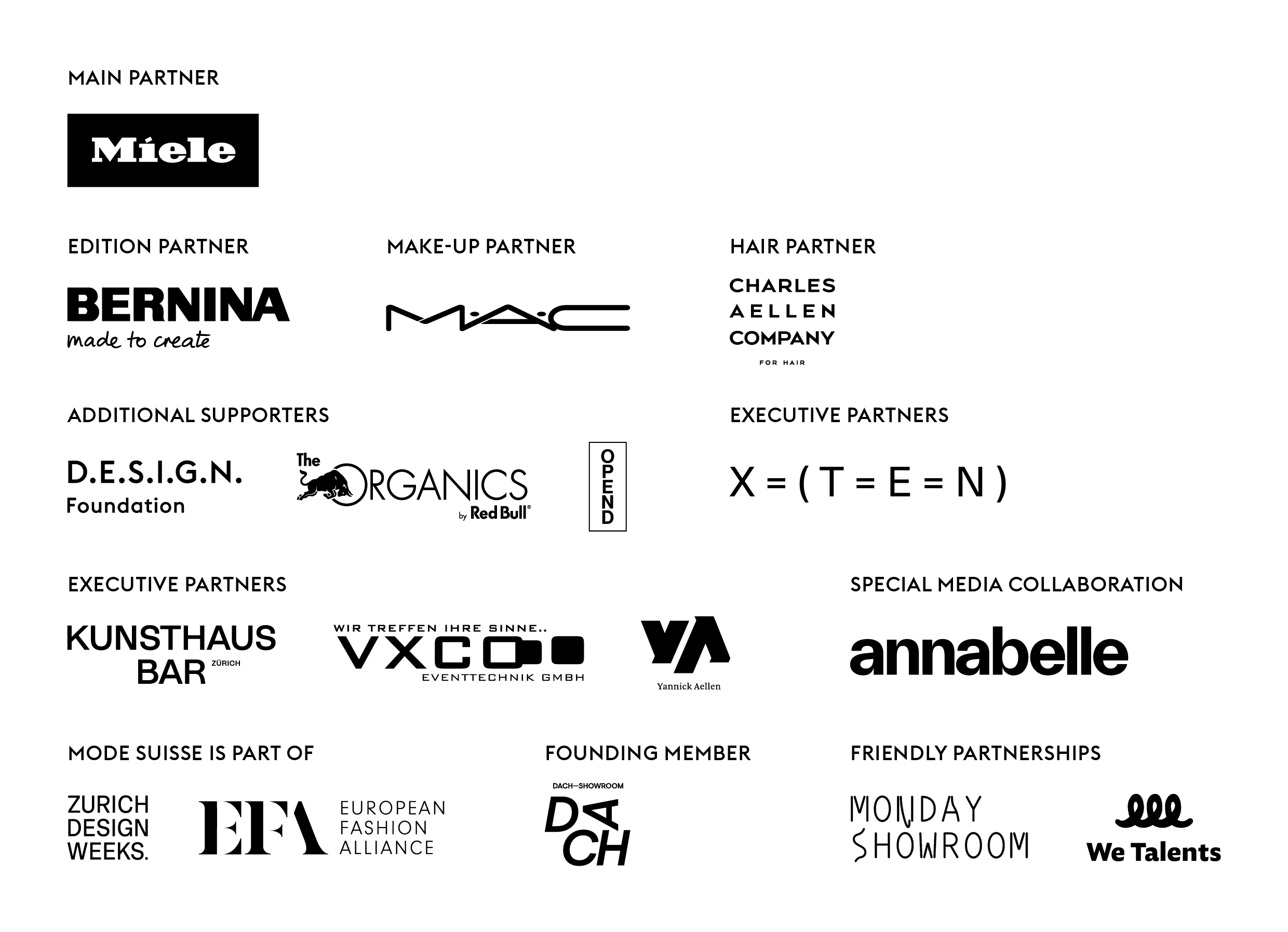 FORTHCOMING DATES
MONDAY SHOWROOM – ZURICH (B2B)
Designers' initiative for fashion & textile industry professionals – in friendly partnership
with Mode Suisse
Monday, 19th September 2022
09.00–18.00
VN-Residency, Lessingstrasse 15, 8002 Zurich (RSVP via info@ninayuun.com)
In friendly partnership with Mode Suisse, designer Nina Yuun initiated the B2B event MONDAY Showroom. With amorphose, Hana Kim, LARMA, MOURJJAN, NINA YUUN, paradis des innocents x MARAI, Sabine Portenier and Sarah Bounab ( > info@ninayuun.com).
ZURICH DESIGN WEEKS – ZURICH
1st–20th September 2022
Together with Digital Festival and HackZurich, neue räume 22 and the Museum für Gestaltung Zürich, Mode Suisse & Friends is part of Switzerland's largest design event Zurich Design Weeks. The program promises three weeks full of events that invite you to discover local design talent ( > designweeks.ch).
CONTACT MODE SUISSE & FRIENDS 2022
For the latest updates on Mode Suisse, please visit modesuisse.com and follow us on Instagram @modesuisse and Facebook @ModeSuisseOfficial: #ModeSuisse2022 @mieleswitzerland #MielexModeSuissePositiveImpact