Michel Merkt receives Career Achievement Award
The Zurich Film Festival honours Geneva-born producer Michel Merkt with its Career Achievement Award. Over the course of his distinguished career, Merkt has produced and financed more than 100 auteur films. His most recent, PASSAGES by Ira Sachs, will screen at this year's ZFF.
ZURICH, SWITZERLAND – OCTOBER 05: Michel Merkt, member of the jury for international feature film, poses at a photocall during the 13th Zurich Film Festival on October 5, 2017 in Zurich, Switzerland. The Zurich Film Festival 2017 will take place from September 28 until October 8. (Photo by Alexander Koerner/Getty Images) *** Local Caption *** Michel Merkt
Each year, the Zurich Film Festival pays tribute to filmmakers whose work has shaped and enriched the filmmaking landscape. At this year's 19th ZFF, producer Michel Merkt will be honoured with the Career Achievement Award for his services to auteur cinema. ZFF enjoys a long-standing relationship with Merkt – no fewer than 15 of his films have screened with us in recent years, including CAPHARNAÜM by Nadine Labaki, THE SISTERS BROTHERS by Jacques Audiard, THE TRIANGLE OF SADNESS by Ruben Östlund and MA VIE DE COURGETTE by Claude Barras. Merkt was also a ZFF Feature Film Competition jury member in 2017.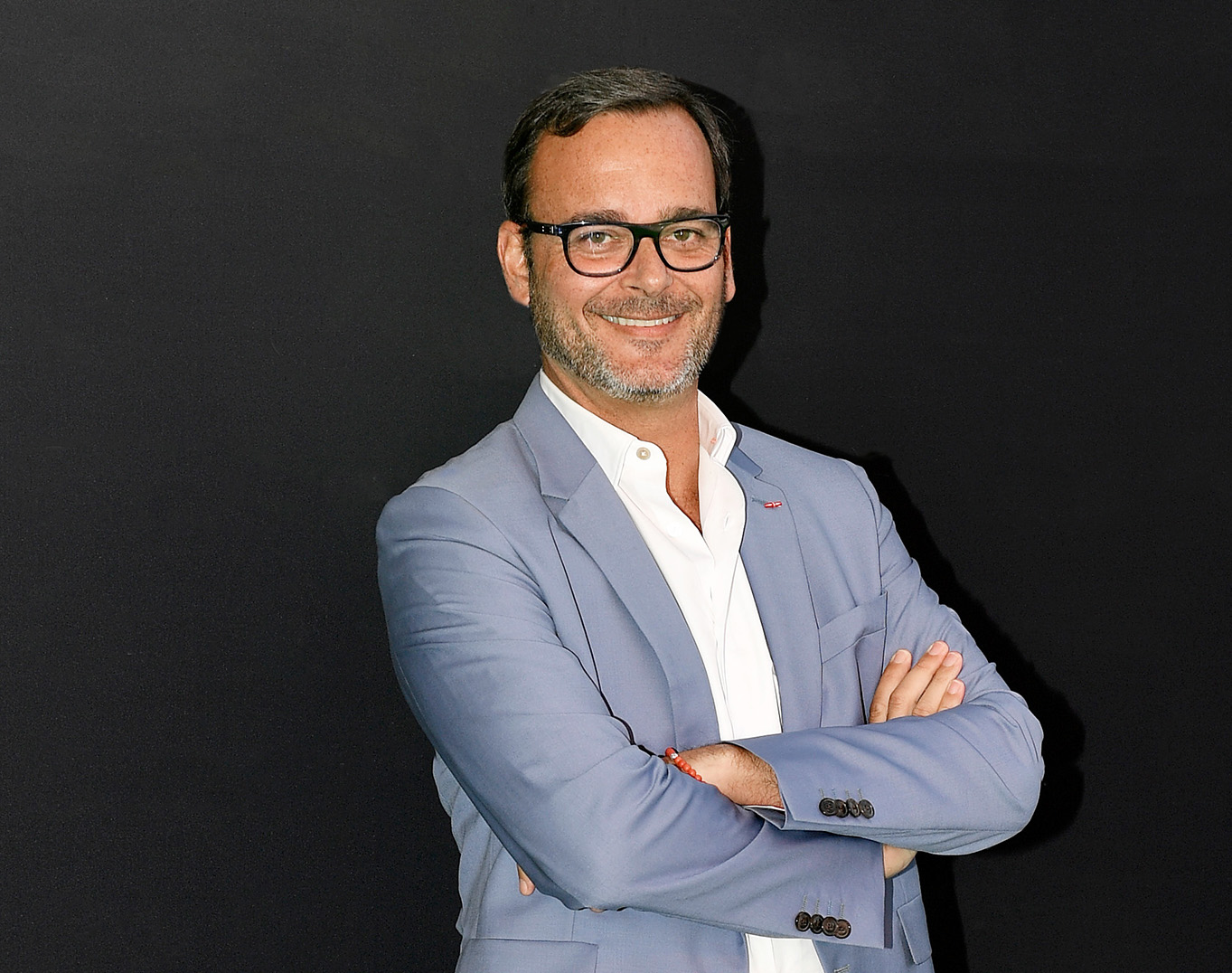 "Michel is a passionate producer who does his utmost to bring the vision of auteurs to a large audience," explains Christian Jungen, Artistic Director of the Zurich Film Festival. "He chooses stories not for their predictability, but for their inevitability. His actions are entrepreneurial and his risk-taking big. He's an inspiring role model for many here in Switzerland because he's proven that you can still enjoy great success, even from little Switzerland."
"I am truly honored to receive the Golden Eye career achievement award and I would like to thank the Zurich Film Festival, Christian Jungen the artistic director, Jennifer Somm managing director and of course the entire team. I also thank all the people who gave me the opportunity to work with them", so Michel Merkt. "Like the ZFF I always worked with people and projects which entertain, educate and inspire and that with upcoming as well as established directors. After having films in ZFF and being part of the main jury it's an amazing recognition, the year I am saying goodbye to production and I am looking forward to seeing you all iin Zürich!"
Michel Merkt will receive the award on September 30 before presenting his latest film PASSAGES. In it, the audience follows director Tomas, a married man faced with a romantic dilemma, as he embarks on a journey to discover his most intimate desires. Director Ira Sachs, who will also attend this year's ZFF as a guest, has expertly cast Adèle Exarchopoulos, Franz Rogowski and Ben Wishaw in the leading roles to create an erotic and highly thought-provoking relationship drama.
A Swiss producer of international renown
Over the course of his career, 50-year-old Swiss Michel Merkt has been involved in the production of over 100 films. Among them, numerous award-winning works. In 2017, the tragicomedy TONI ERDMANN won Best International Film at the Independent Spirit Awards in California. In the same year, another production of his scored two awards at once: ELLE won Best Foreign Language Film at the Golden Globe Awards and garnered the French César for Best Film. Two years later, the drama SYNONYMS by Israeli director Nadav Lapid won the Golden Bear.
Michel Merkt's has repeatedly collaborated with numerous talents from the international film industry throughout his career, including Marco Bellocchio, Xavier Dolan, David Cronenberg, Jacques Audiard, Paul Verhoeven, Lucrecia Martel, Valeska Grisebach and Kleber Mendonça Fillho. In 2020, he stepped down as a producer to become a consultant for festivals and public and private bodies.
He is also currently a member of the Academy of Motion Picture Arts and Sciences, as well as a member of the Producers Branch A2025 Subcommittee promoting diversity at the Oscars.
Zurich Film Festival
The Zurich Film Festival (ZFF) is the second largest festival in the German-speaking world. Over 11 days in autumn, it presents the greatest discoveries and the year's most anticipated movies. The ZFF promotes exchange between upcoming directors, established filmmakers, the film industry and the general public. Last year's ZFF attracted over 137,000 spectators and thousands of accredited film and media professionals from all over the world.
The 19th edition takes place from September 28 until October 8, 2023