Penso proprio di sì perché ciò che ho realizzato negli ultimi 4 anni è quello che ho sempre sognato di fare fin da quando ero bambino.
FM42: Josip, can you tell us something more about recent TrentTalent show where you was invited to be in the jury by Marco C.?
Josip: Essere invitato a VarTalent Festival come giurato è stata un'esperienza emozionante e di grande impegno. Mi è stato affidato anche il compito di giurato unico per il premio miglior look maschile e femminile ed infine, vista la mia grande esperienza nel mondo delle passerelle, ho dato il mio contributo per le coreografie della sfilata di moda inserita nel programma del festival.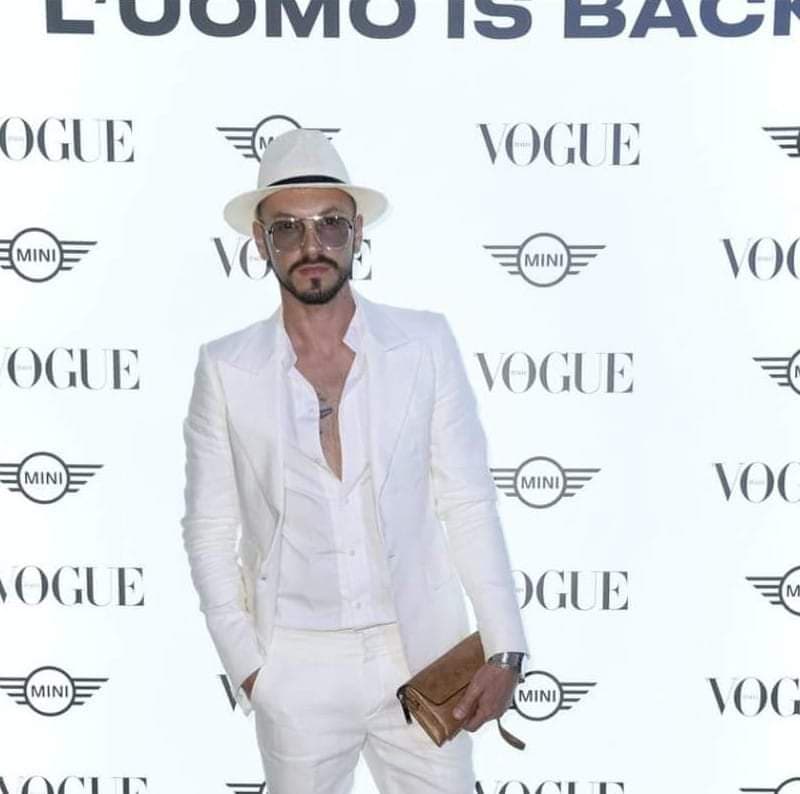 FM42: What is your impressions and what Marco said about it?
Josip: Il compito di giurato non è facile e soprattutto non è stato facile a VarTalent Festival a causa del livello qualitativo altissimo dei partecipanti. Marco ha espresso giudizi entusiastici sul mio operato di giudice e coreografo.
FM42: You had few photoshootings/projects recently how you manage to do everything  and keep going with the new projects, collaborations?
Josip: Tantissimi progetti realizzati negli ultimi mesi e tanti altri sono in fase di pianificazione. Non è facile gestire anche la parte organizzativa e di direzione creativa ma i risultati sono eccellenti. Le ultime campagne realizzate in solo 10 giorni vedono me e Marco in coppia per mercati internazionali come USA per El Patron e Zagreb-Croazia per OPTIKA STEPINAC.
FM42: We think Era of Josip Grabovac successfully began! You accomplished a lot did amazing things with your work and you have a  great team around you. What do you think are you faster then the fashion industry right now because you have your identity and you are definitely sinonim for fashion icon and a rolle model for successful fashion blogger?
Penso proprio di sì perché ciò che ho realizzato negli ultimi 4 anni è quello che ho sempre sognato di fare fin da quando ero bambino. Recentemente ho lasciato il gruppo di lavoro che mia ha permesso di crescere professionalmente e che mi ha seguito negli ultimi 4 anni. Ho cambiato anche città e ora vivo a Trento con nuovi stimoli e voglia di crescere ancora nel mondo fashion. Prima di tutto non voglio essere identificato per adesso come una icona fashion perché il lavoro da sviluppare è ancora molto. Quello che è certo che ho un ruolo di fashion blogger nei Balcani e che sono entrato nella top 100 mondiale dei fashion blogger più letti – www.glasmode.com – Instagram @josip_grabovac. Sono entrato da poco nel mio 33 esimo anno di vita con grande felicità ed entusiasmo in tutti gli ambiti: sentimentale e professionale. Questa mia serenità mi stimola a perseguire nuovi ed importanti obiettivi.
FM42: Marco, we heard that you become very successful actor and you had the leading movie role in the movie who was filmed in Lebanon. Can you tell us more about this project and your huge success and film experience?
Marco: L'esperienza in Libano per una produzione internazionale è stata molto impegnativa ma entusiasmante. Il personaggio interpretato è un uomo senza scrupoli con una personalità complessa a tratti psicopatica quindi tutt'altro che facile da rappresentare. Il risultato è stato ottimo ma il giudizio più importante è il risconto del pubblico anche se è noto che i personaggi cattivi delle serie televisive di solito piacciono molto.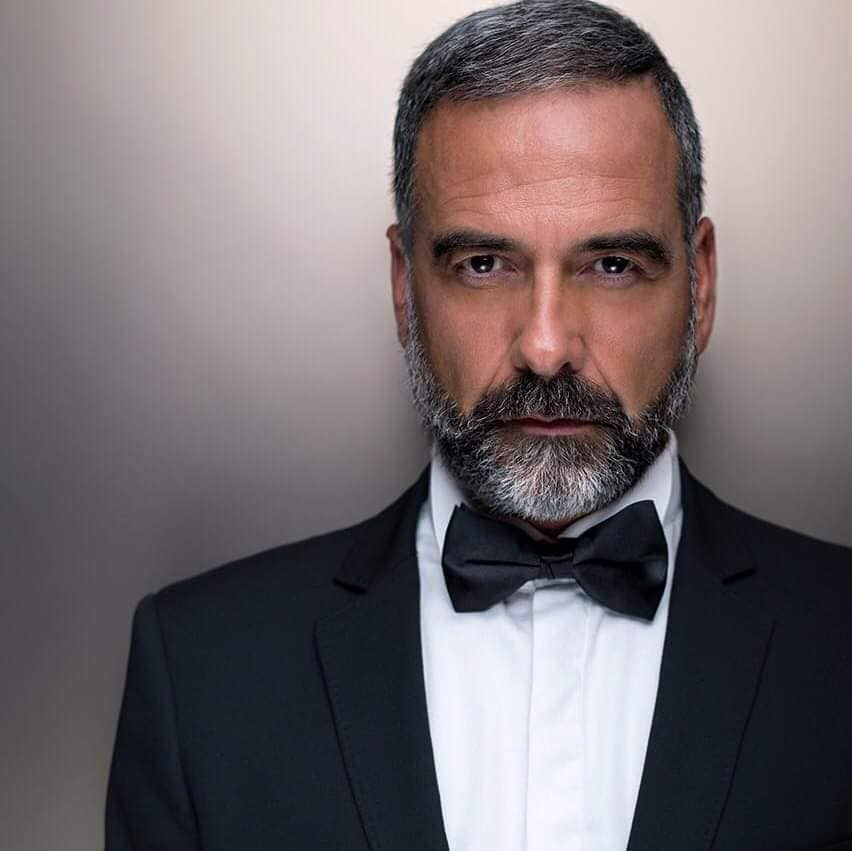 FM42: How you become recently the most wanted male model age of 50?
Marco:Nell'ultimo anno ho realizzato più di 100 servizi fotografici e circa 300 video, importanti i spot pubblicitari in onda su reti nazionali e la mia immagine è pubblicata in tutto il mondo dal Giappone al Brasile, dall'Australia al Canada anche per importanti brand internazionali. Sono principalmente un modello commerciale ma seguo anche il mondo fashion e la carriera di attore. Essere uno dei modelli over 50 nella TOP 20 al mondo fra i più seguiti su Instagram – @m_consoli – è motivo di grande orgoglio.

FM42: What is your next planes?
Marco: L'incontro con Josip mi ha aperto tantissime strade e nuovi progetti. L'unione delle nostre forze e professionalità ci ha fatto pensare ad grande progetto internazionale da realizzare nel 2019 di cui non possiamo ancora dare pubblicamente ulteriori dettagli.