When Lana and I decided to open an agency, we immediately chose marketing, promotion in social networks, but with a focus on photo and video shooting.
FM42: Your career started in Russia and now your life is in Belgrade, Serbia. How are you feeling? Do you like it here?
LANA: Yes, we worked in Russia for many years, we created an agency that still works today. But now we are here in Belgrade. And from the first week we fell in love with this city. It's amazing, because it seems like we've found our home.The most important thing is that the opinions of my family have been satisfied. Each of us feels comfortable here. Belgrade is beautiful, and yes, it looks like Moscow, in some places even very much, this can be seen especially in the architecture of the city. Somewhere we are reminiscent of St. Petersburg with a piercing wind, and in places, but rather doors, narrow alleys and secret courtyards of Istanbul. And yet it is very different: a very measured life, no rush, a lot of greenery, amazing, helpful people and a pleasant atmosphere. Belgrade pleases us with its cultural life: exhibitions, festivals, events. And the world of beauty and fashion of course!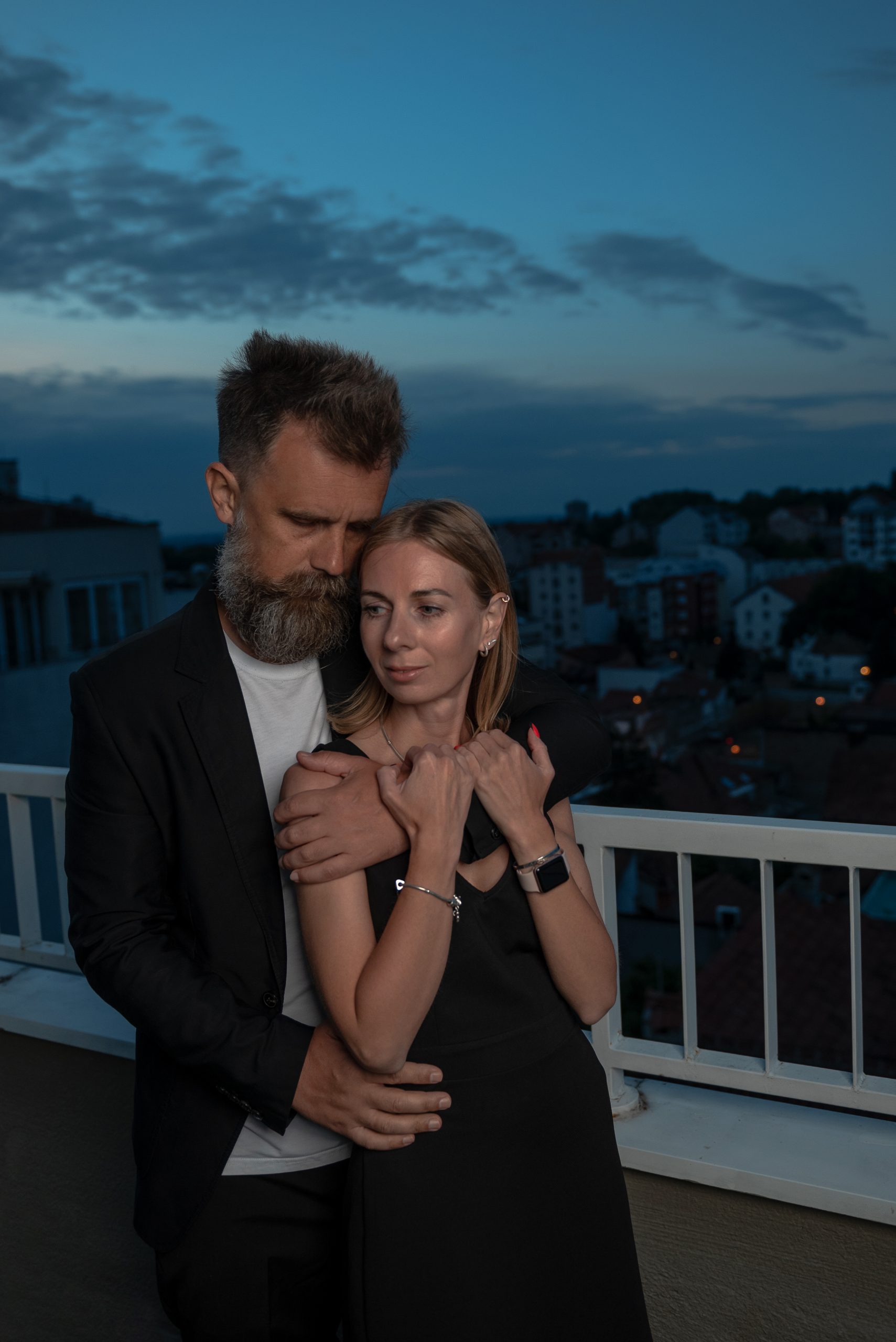 FM42: How did you start with photography, is it family tradition or?
KOSTA:
I picked up a camera 20 years ago, when I worked as the main designer in a popular magazine in Moscow. Therefore, my path almost immediately began with the shooting of famous media people. These were staged portrait shots in beautiful interiors for magazines. Thank you. What did you ask about traditions? After all, my grandfather was a photographer. He tried to lure me into the mystery of developing the photography but I was not interested. Only years later I tried it and it turned out to be the work of my life. In Russia they like to say: Listen to your elders! Now I understand exactly what it is.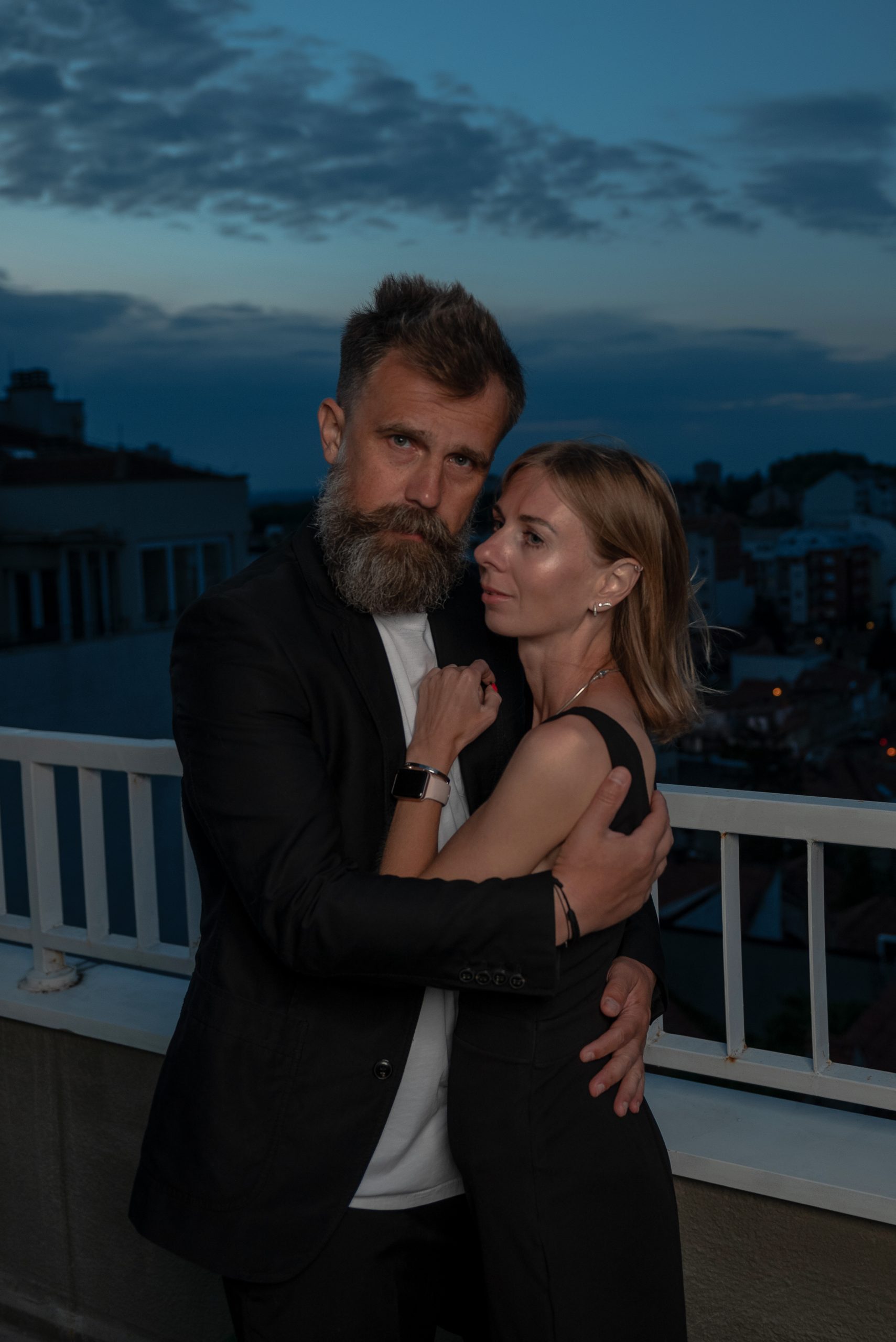 LANA
: I am a designer by education, I have worked with graphics for many years. Then I tried myself in PR and for many years was working in the cycle of events. Later, when Instagram was already gaining momentum in Russia, I began to study Internet marketing. By opening the agency and putting it on its feet, I allowed myself a hobby. For the last 6 years I have been shooting video on my phone as a commercial. My hobby has turned into a real job, as reels is very relevant for promotion. Every shooting day immerses me in my favorite thing. Sometimes I just don't believe it's actually happening.
FM42: From your portfolio  we see you are mainly in the fashion & beauty industry. What is your favourite project so far?
KOSTA: When Lana and I decided to open an agency, we immediately chose marketing, promotion in social networks, but with a focus on photo and video shooting. We both wanted to do what we love, so Baberya.media was born. We were among the first to include a professional photo shoot and dynamic mobile video in the social media promotion package. It just boomed! There were many different customers and one of them was the famous stylist Dmitry Vinokurov. So, we've dived into the world of fashion, the world of show, creativity and amazing hair.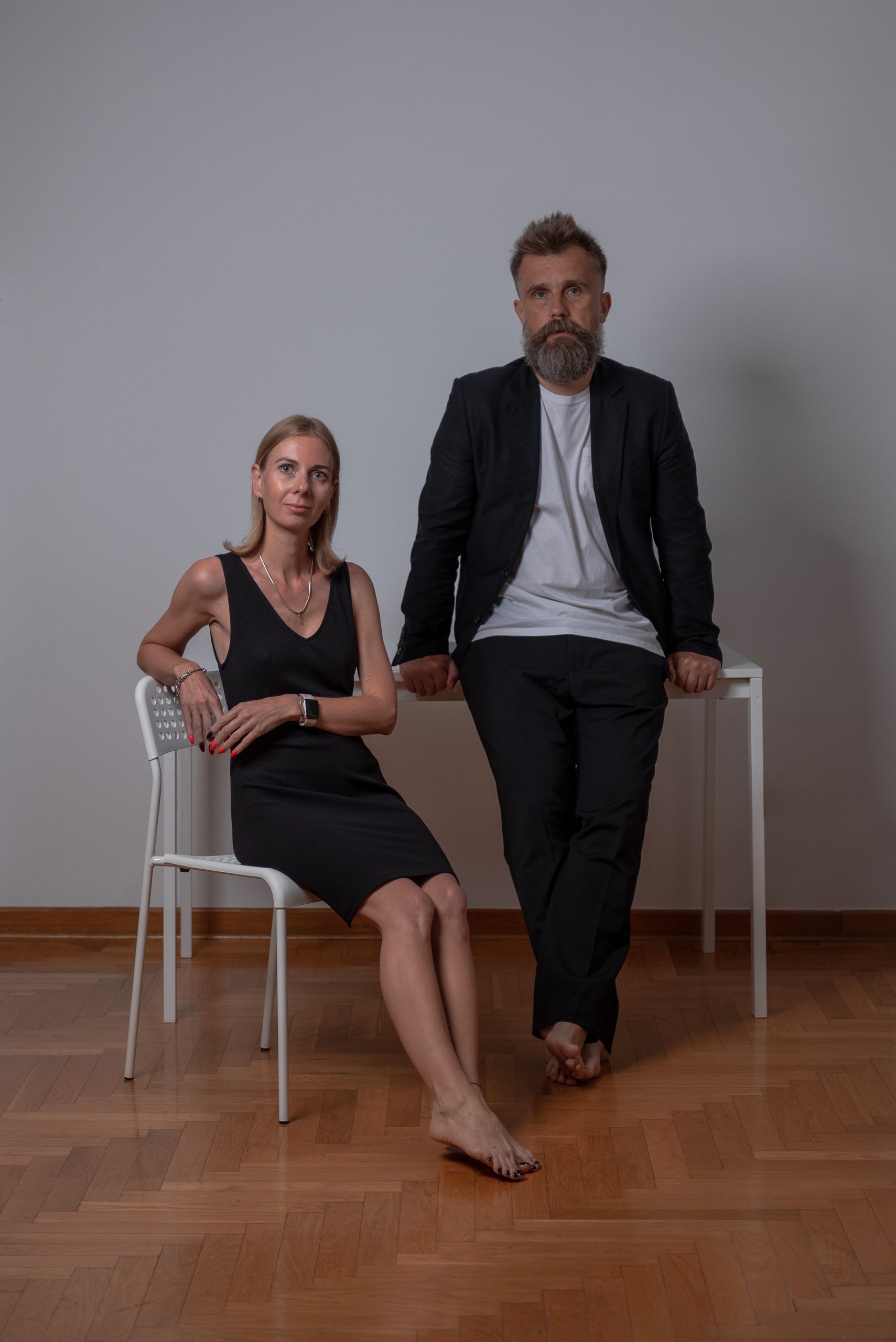 We managed to work with a lot of people, but Dmitry Vinokurov remains our favorite customer. We are honored to be on his team. We shot his collections for Wella Professionals, L'Oréal, his unique shows for Alternative Hair Show London. We have been with him for 4 years and still continue to create.
FM42: You photograph different genres. Do you have a favorite one where your professional skills are shown the most?
KOSTA: Yes, I shoot in different genres. And I'm very happy about it! Opening my own business made it possible to realize myself not only in portrait photography, but also in food photography, fashion, and selling content. I really like variety. And by the way, neither Lana nor I ever mind shooting backstage. Such shooting in Moscow was a very popular service. We give the opportunity to look at the project from a different angle, see other poses, capture the team at work and, of course, feel the atmosphere and dynamics in short rails.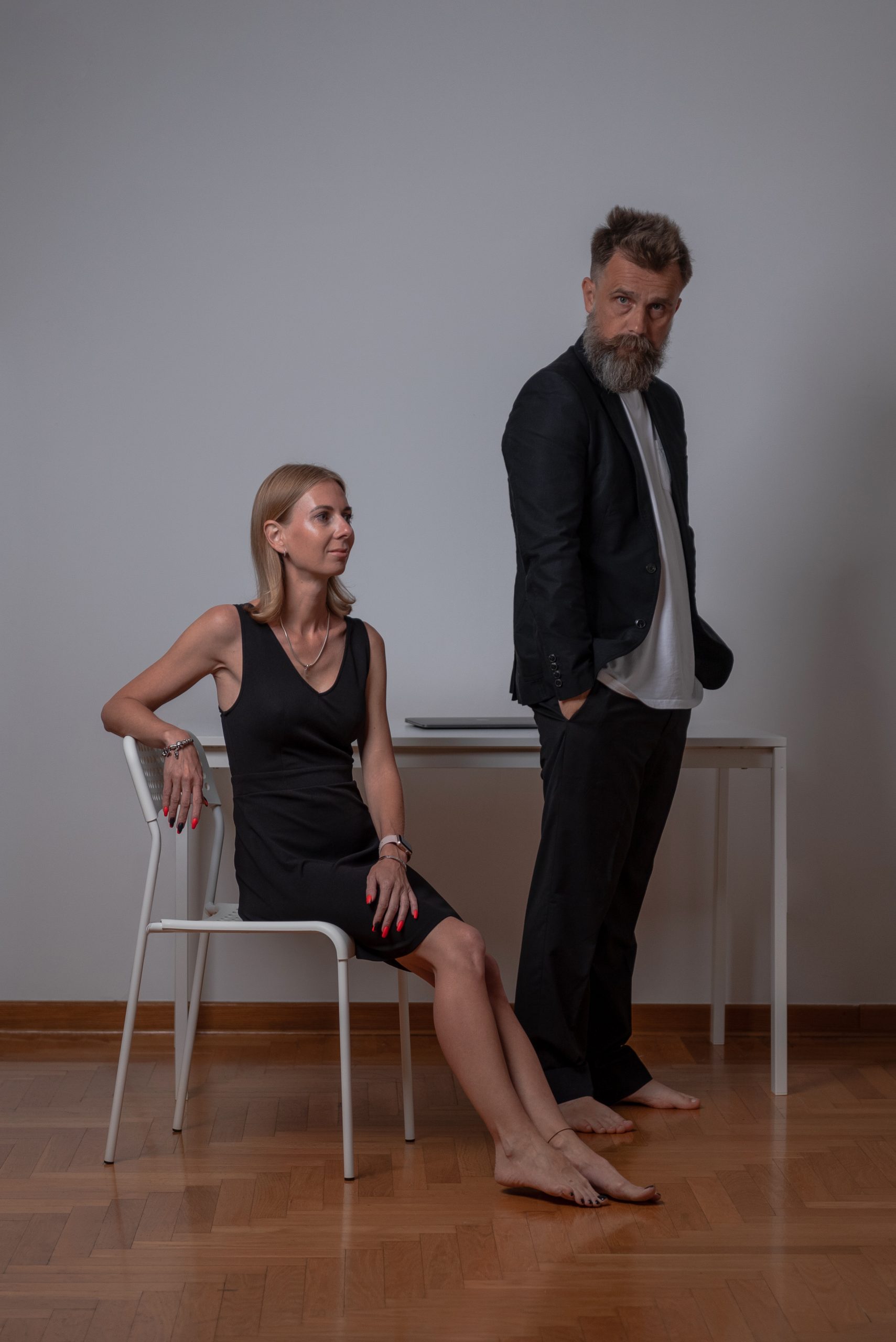 FM42: Is there a person or brand you would like to photograph in the near future and what are your dreams and goals?
Our works were published in different magazines. And you know, we still feel happy like children when we see our names on the pages. Our videos are published on the pages of top stylists. In Moscow, we worked with such giants as Wella Professionals, L'Oréal, Kevin.Murphy. And we would like to continue working with them, but from the Serbian side. Of course, there are dreams, but we always try to dream about the real, step by step moving towards the goal. We will keep it a secret for now, but we will definitely share it as soon as we implement it. Let's just say that these people are Serbs.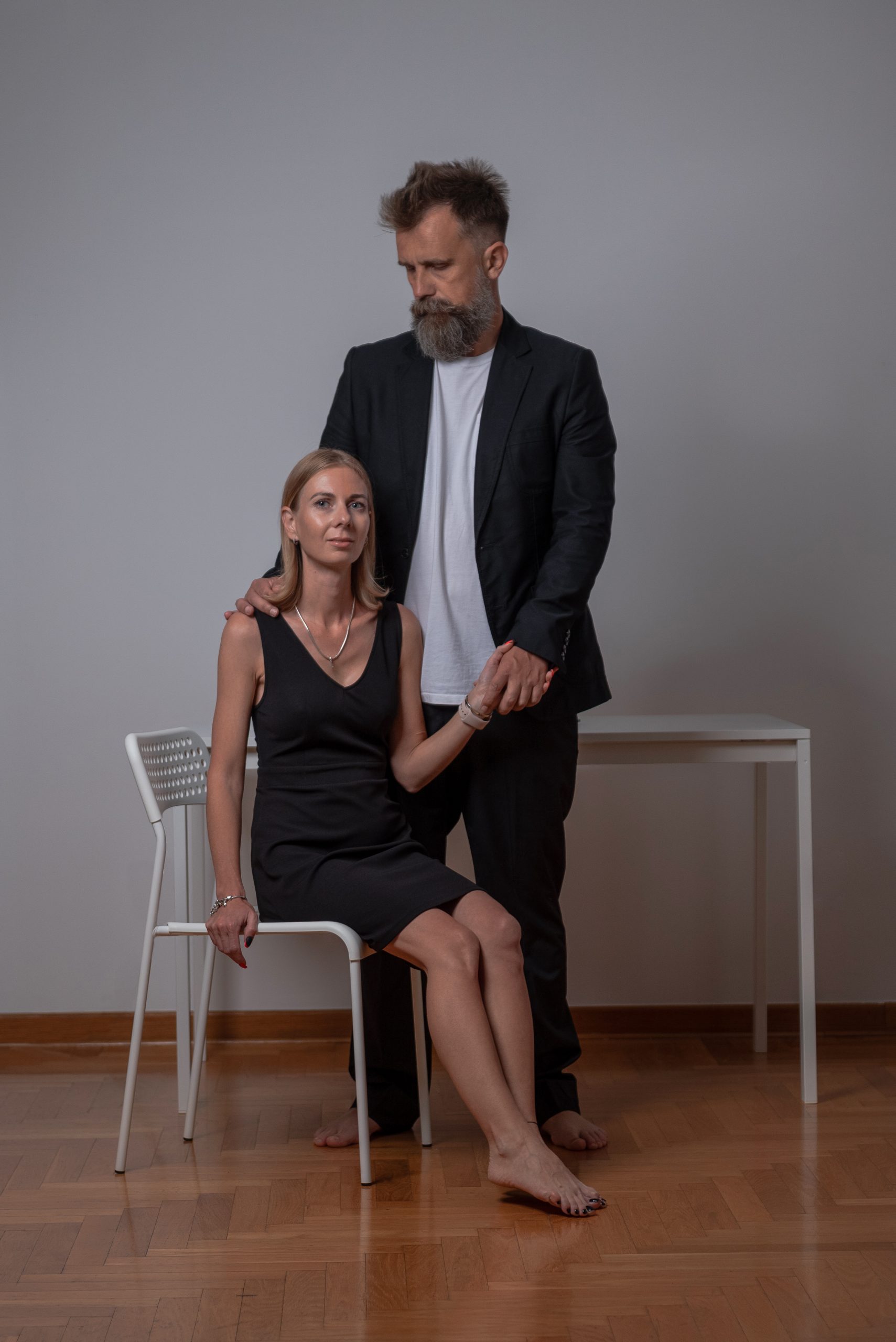 FM42: What is your message for our readers?
LANA & KOSTA: Our message is simple!
Do what you love and do it with quality and soul. Only then you will be in demand specialists anywhere in the world. Love the world for its beauty. Don't be afraid to be yourself, don't be afraid to be different, immerse yourself in creativity and crazy ideas. After all, it allows you to learn more about yourself. Well, trust your business to professionals! After all, high-quality content really knows how to sell!