We proudly present the Swiss designer Dylan Basi
FM42:  Dylan tell us more about the collection you presented recently in Zurich. How was Mode Suisse experience ?
It really was a great experience and I am so grateful to Yannick Aellen and the Mode Suisse team. Was an absolute privilege to be able to show my collection in such a beautiful location and of course meet a bunch of new wonderful people.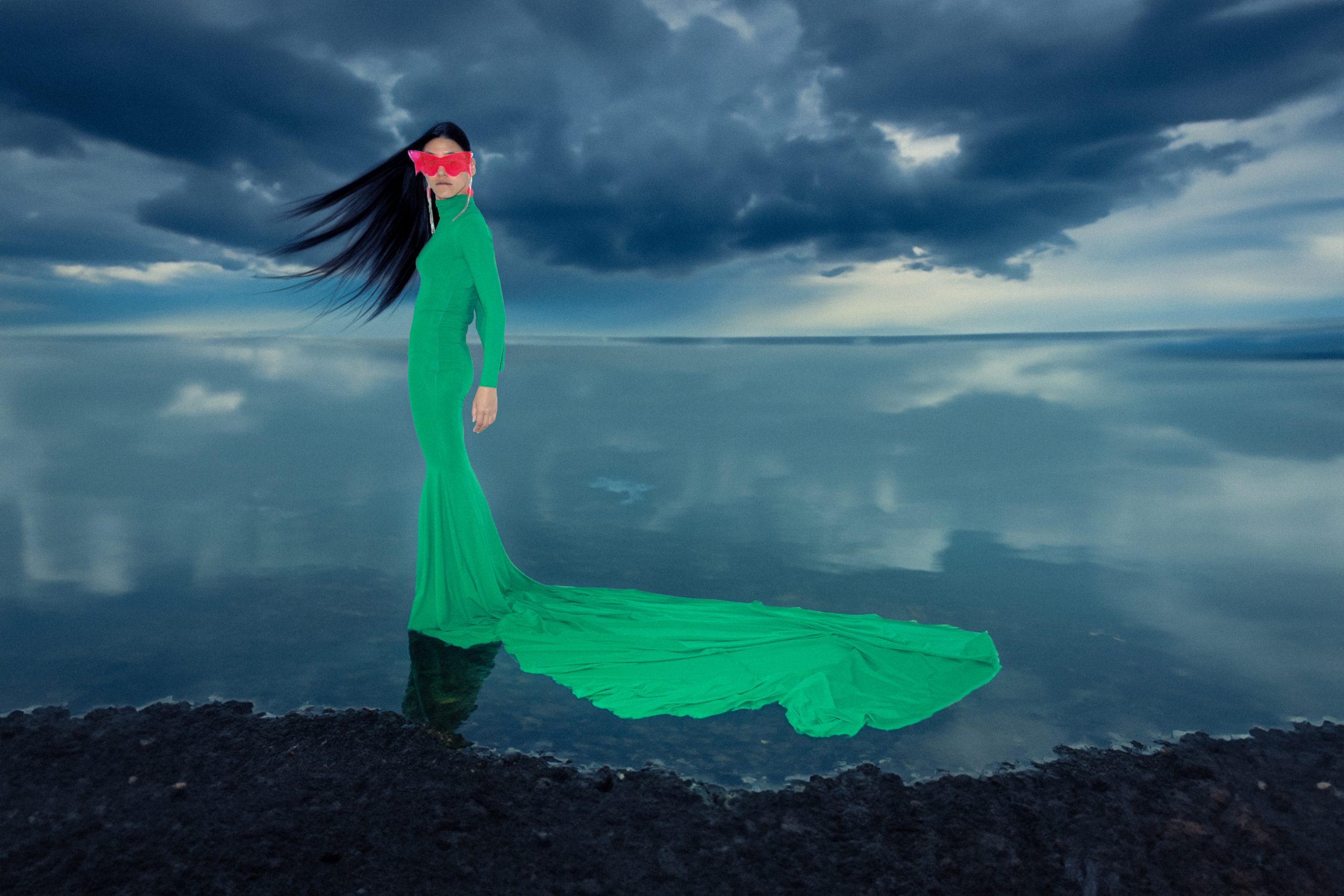 FM42:  What was the main inspiration for  your current vibrant collection ?
The collection comprises an insightful playful analysis of the interplay between our social identities and our instinctive survivalist tendencies, which drive us to conform and thrive within the context of contemporary society. My approach to this concept is marked by a satirical tone, as is typical of my previous work, and is viewed through the prism of intersectional feminism. The collection represents a visual manifesto, presenting a reimagined portrayal of social personas as a liminal nuclear family.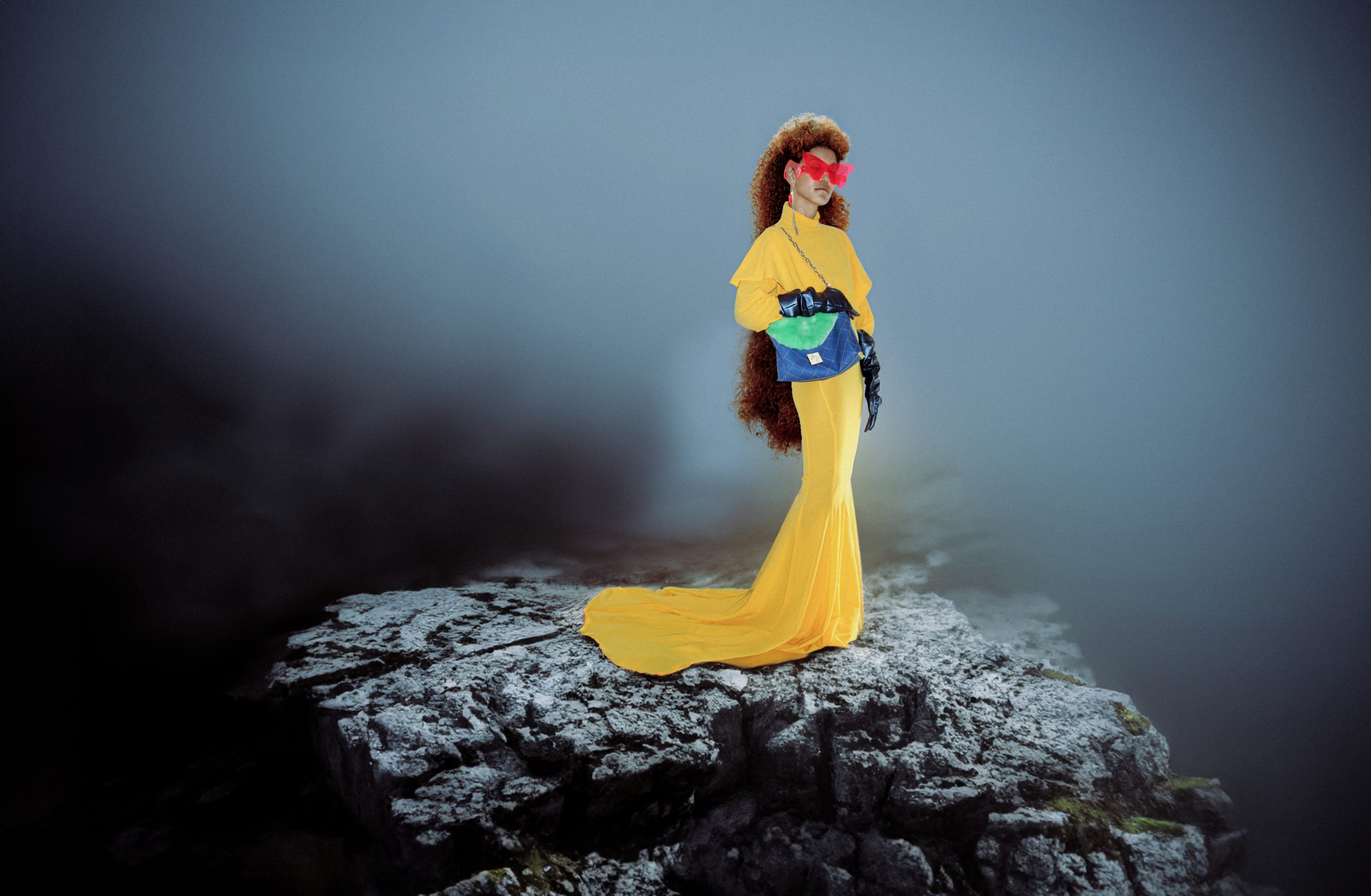 FM42:  Is it hard to stay innovative?
I wouldn't  necessarily say that it's hard, but I would say it requires a lot of work and a willingness to learn. For this 2023/2024 collection "The Chameleon and the Cockroach", I felt the need to innovate when it came to my design process, and I feel like I managed to do that. As part of a sustainable and financially responsible work ethic, I decided to do all pre-production phases of the design process digitally by implementing digital fashion softwares, therefore eliminating the need for multiple physical prototypes before the creation of a sample. For context, an example, if you see a top on a runway it's safe to assume that there might be multiple toile samples versions of it, as well as potentially some color variations before arriving at a final sample, on average 1 to 6, and that is just for one item, so for a 12 outfit collection that would be around 70 toiles samples that will just end up in the bin.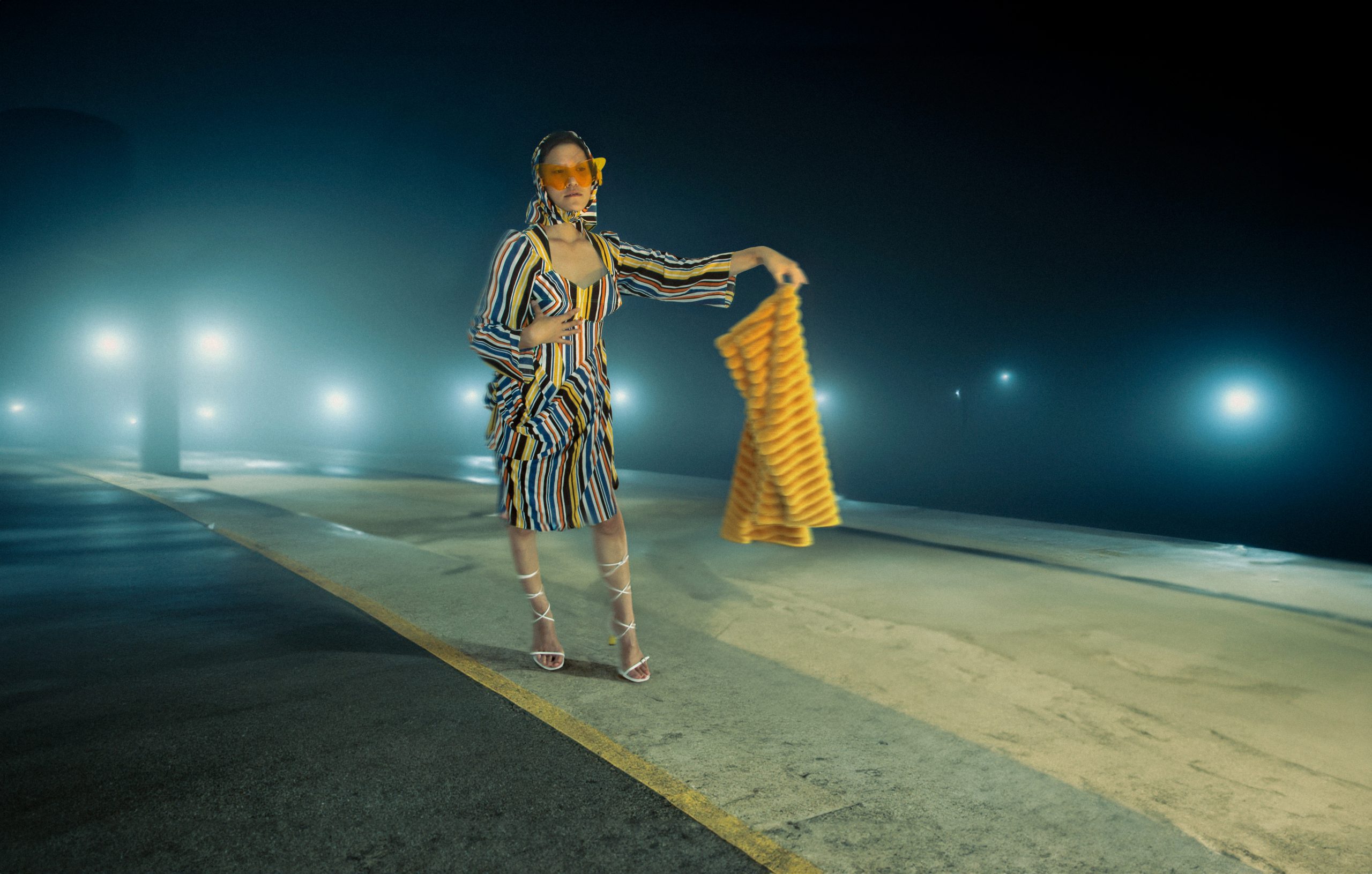 FM42:  What fabric is your favorite to use?
Personally I love working with quite fluid fabrics as well as structured fabrics, I feel as though this has become somewhat of a recurring element in my work, as I like the opposition of a more controlled aspect with a bit more of a freeing aspect. The rigidity of a tailored jacket, with the fluidity of a crepe gown. So I wouldn't say it is a specific fabric but more the vibe and the feel that it creates.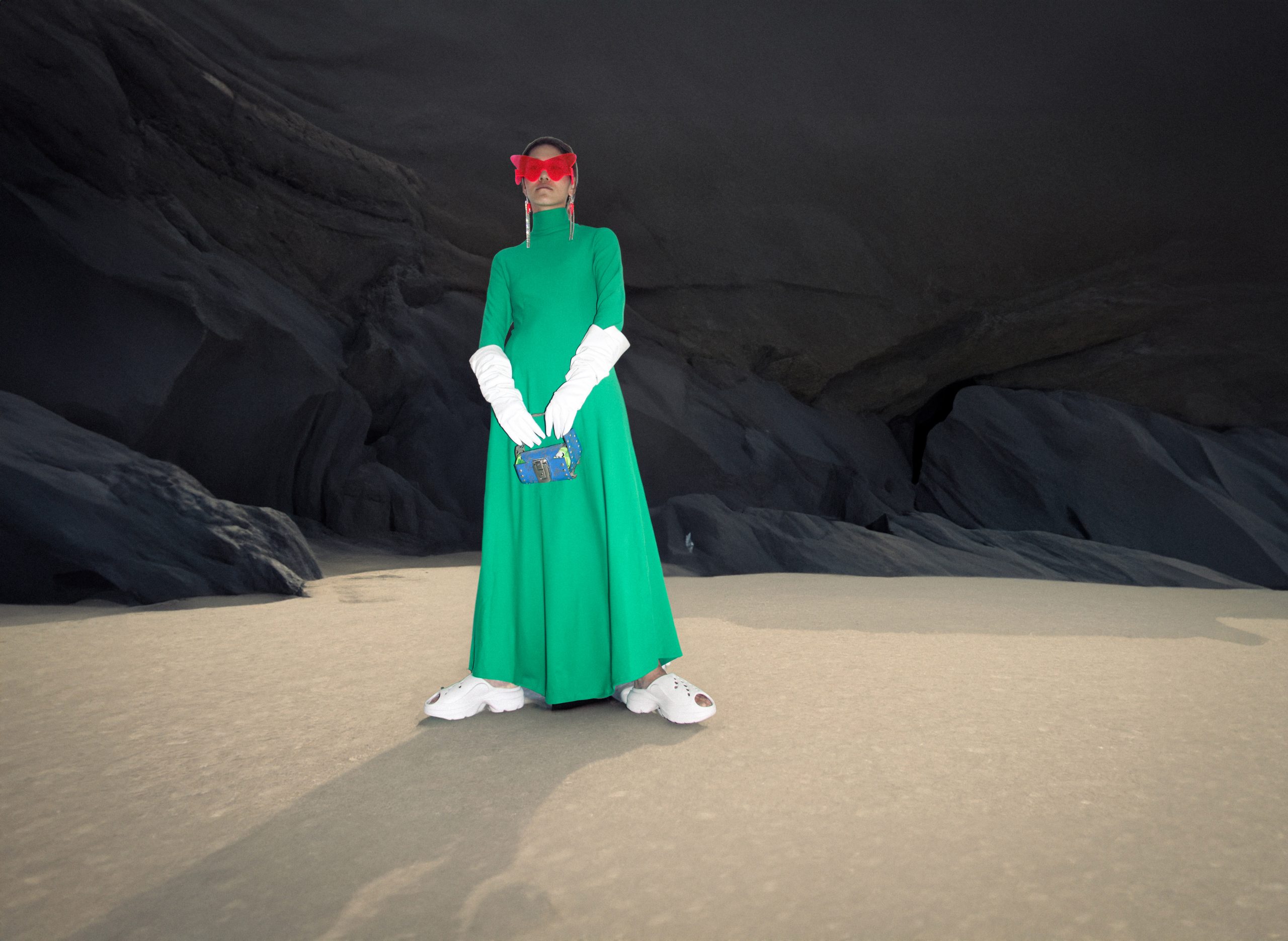 FM42:  So how did you end up doing fashion?
It just sort of happened, I feel like I always wanted to be involved in arts since I was a kid, for a while I thought I was going to be a musician, then I pivoted into painting and drawing, then it moved to fashion. Maybe it will be something else in the future. Who knows, maybe politics next ? The point being, that I see fashion as a way to express some sort of a statement, and clothing is just the medium I am using at the moment. I have always believed that as the body is political, as an extension so should the clothes be.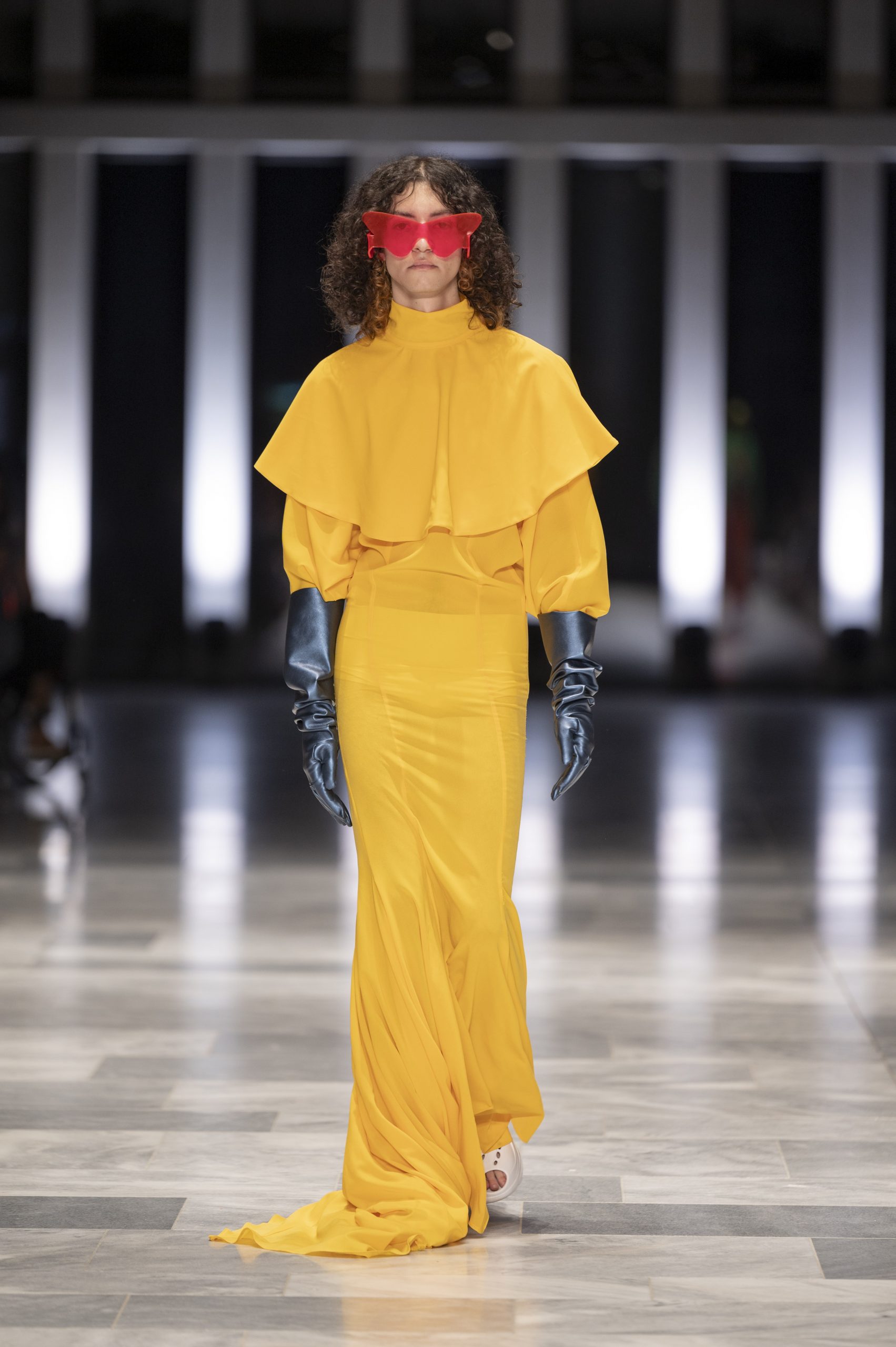 FM42:  Was fashion always an important part of your life?
I would say it was somewhat of a safe space for me where I felt that I could experiment with what It meant to be myself. I grew up in a pretty conservative area, – not my family but rather location, and went to a pretty conservative school, and I feel like this is where fashion becomes some sort of a life line for me. I was a queer kid, figuring myself out in an environment that didn't really allow it, so I was using it as a way to break the rules. You think that I am weird, well I can show you just how weird I can be.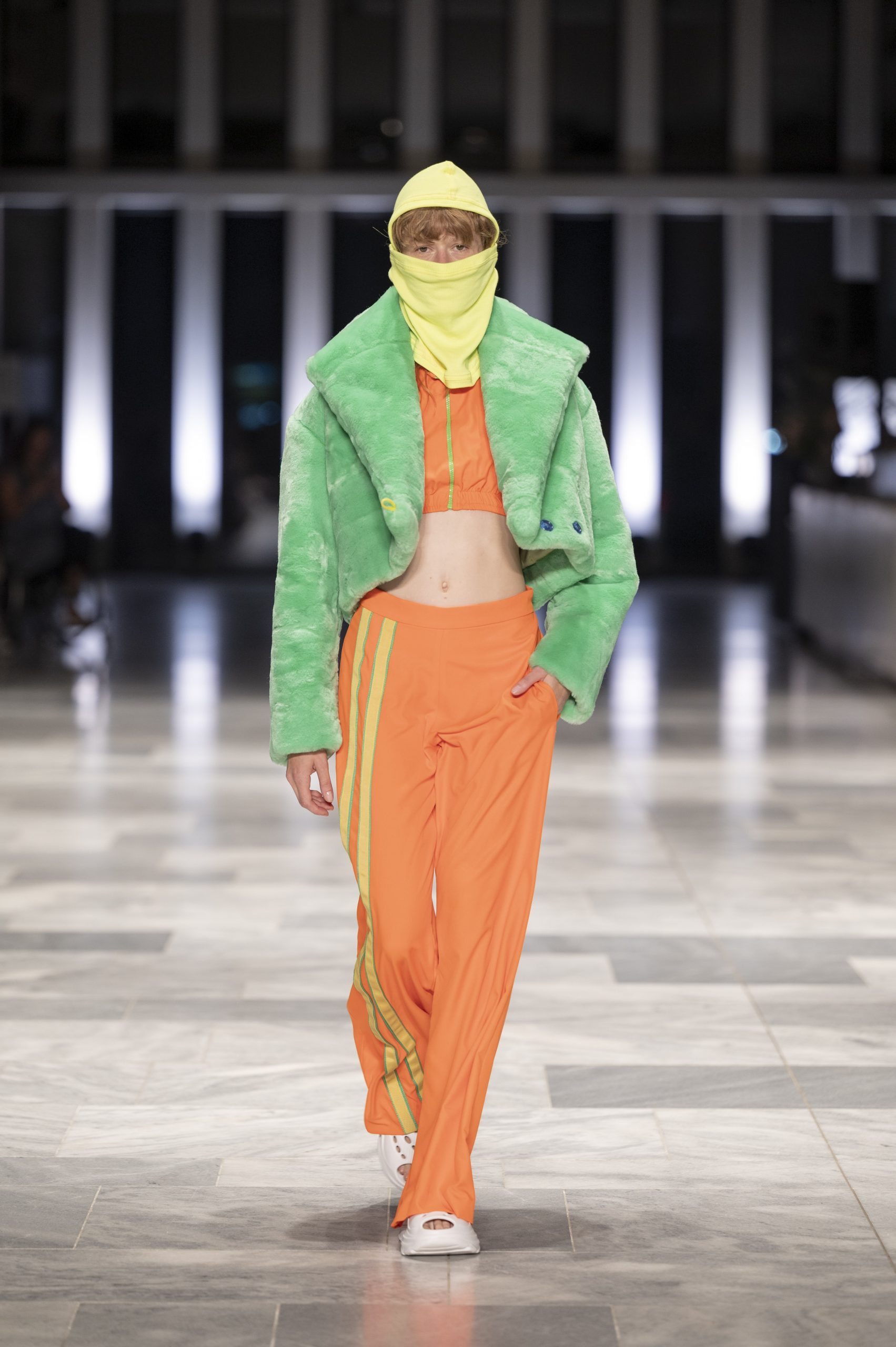 I think this is also what ends up being present in my work, this idea of taking the conventional and making it a bit weird, a bit off, as if it feels familiar but you can't quite put your finger on it.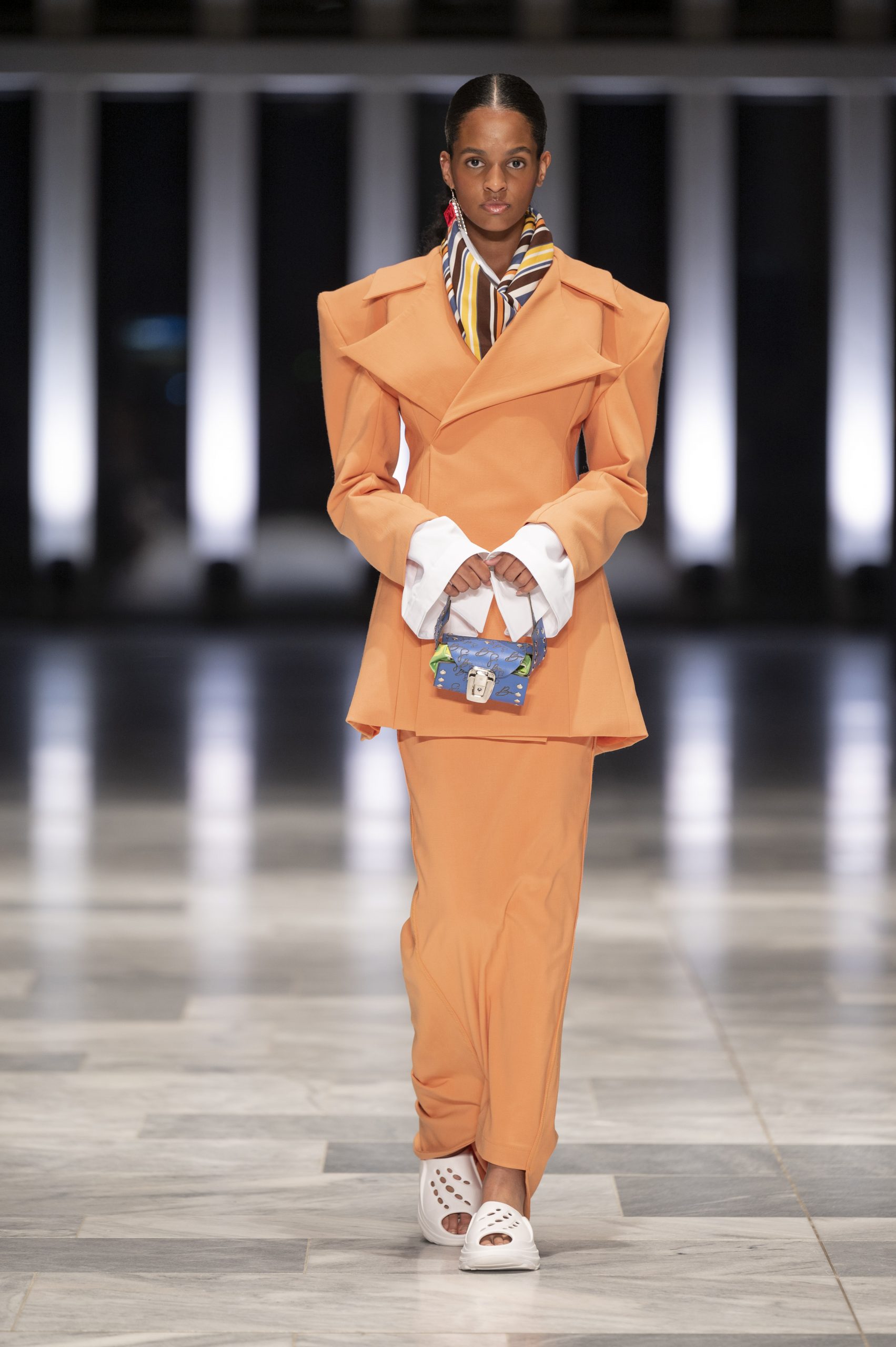 FM42:  Where we can see and shop your fashion design ( webshop, address of the shop…)
As of yet, I am currently working on made-to-order pieces, but I will be launching the website very soon. So as of yet you can stay updated by checking out my instagram.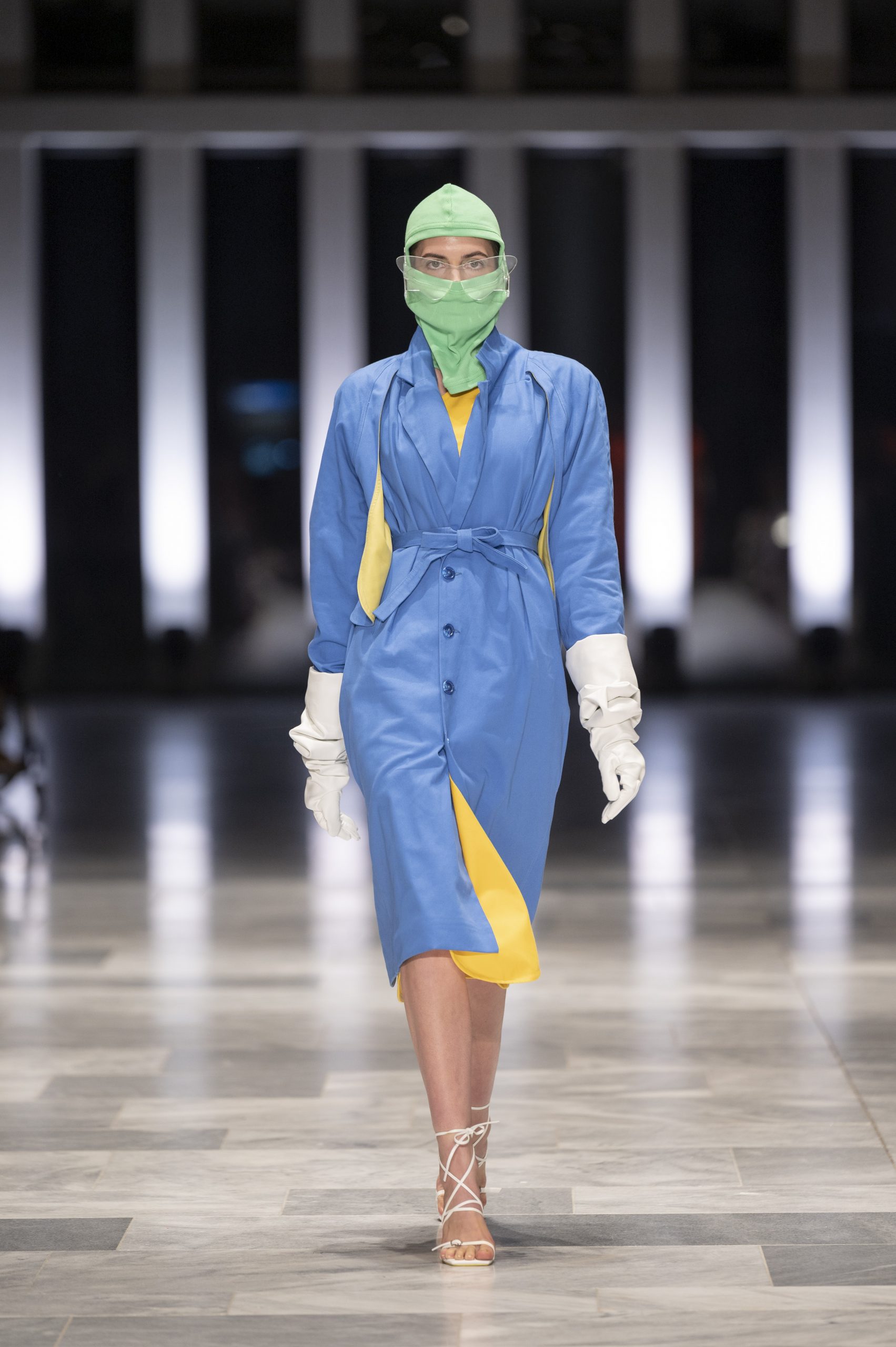 FM42:  What do you plan to do next?
More work of course, some orders, a few different projects coming up, and eventually the 2024/2025 collection. I am also doing workshops in various fashion and design schools across Switzerland and France, where I will be teaching the next generation of designers about digital fashion and how they can implement it to be more sustainable and financially responsible.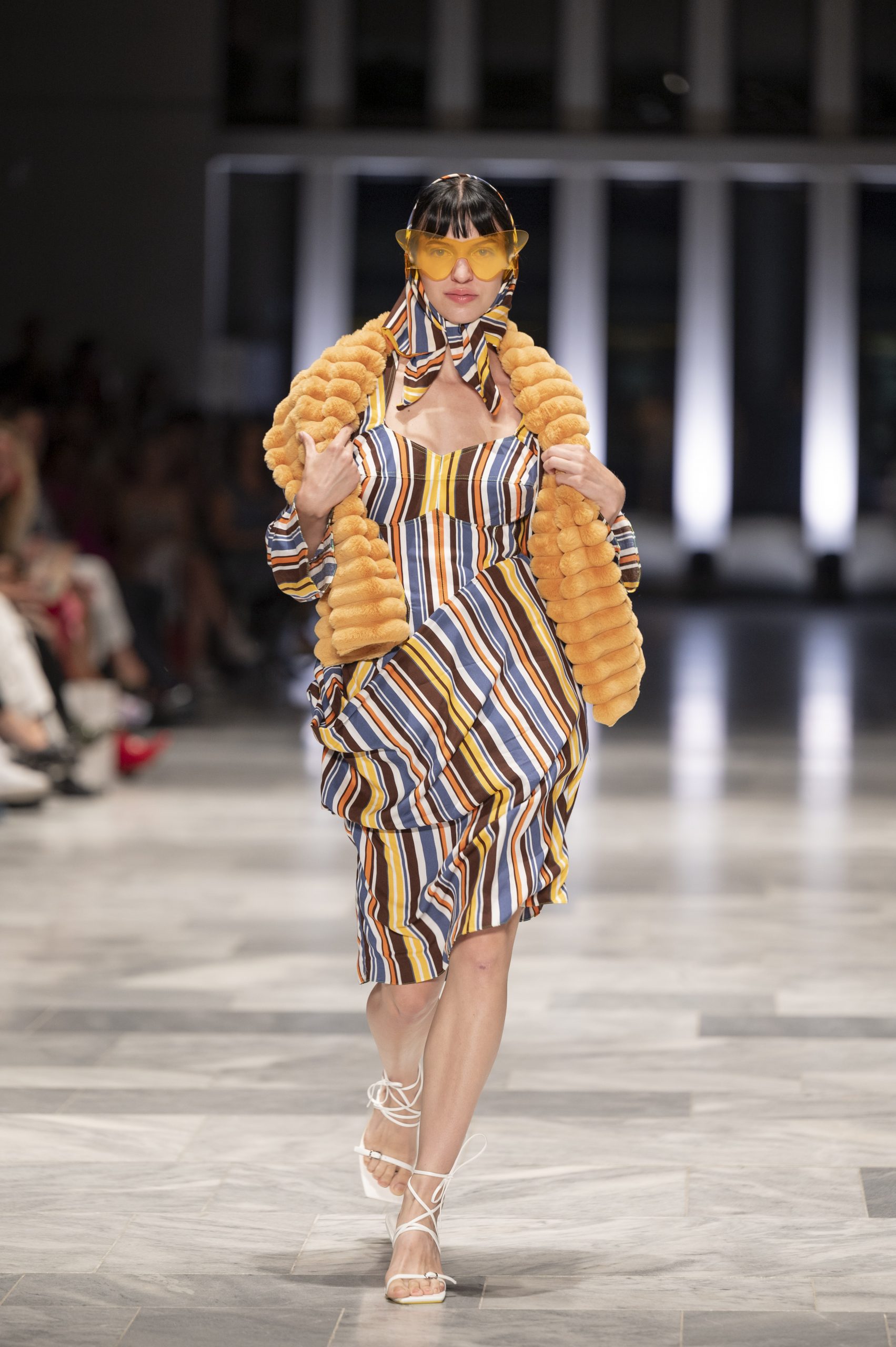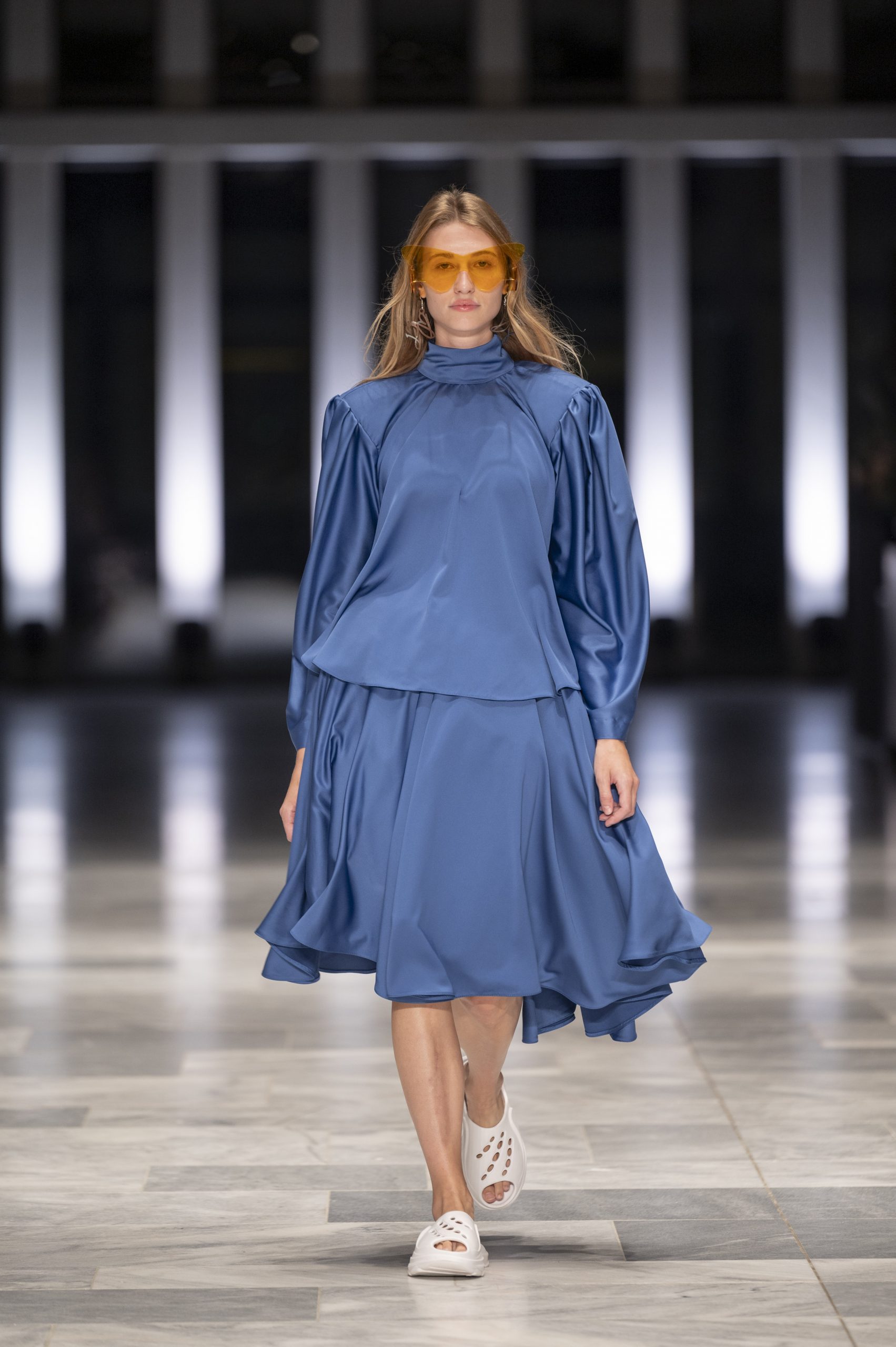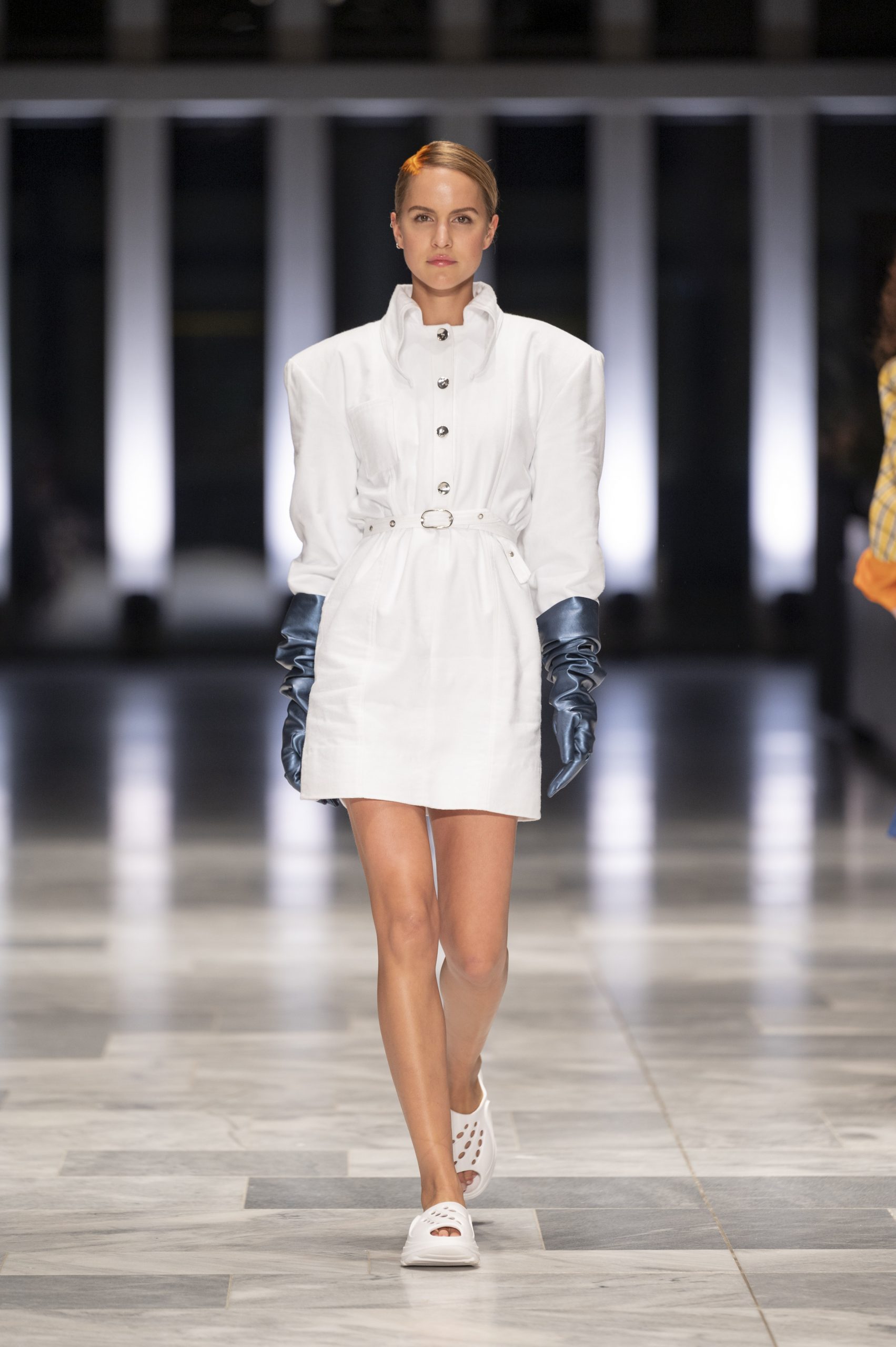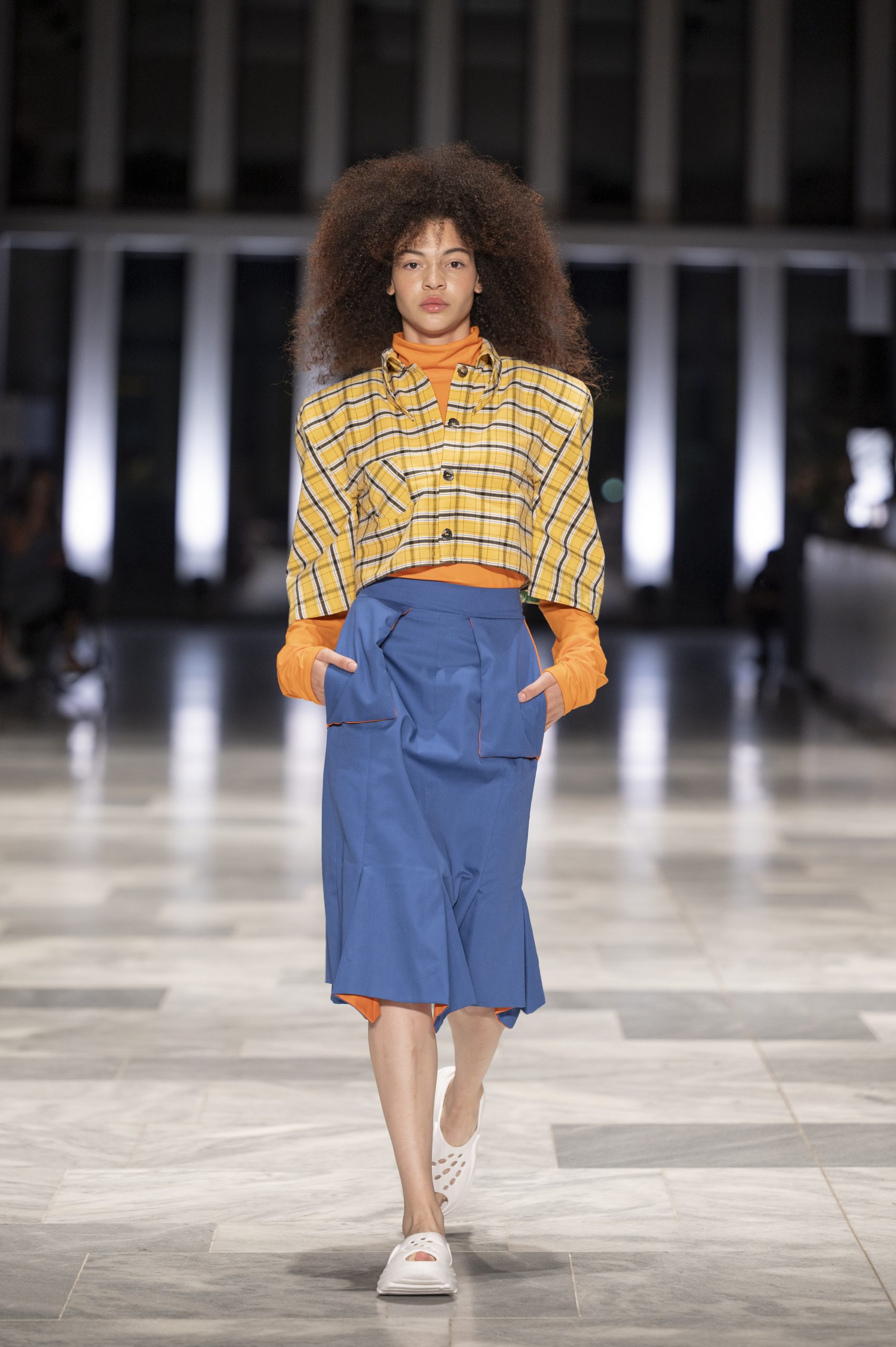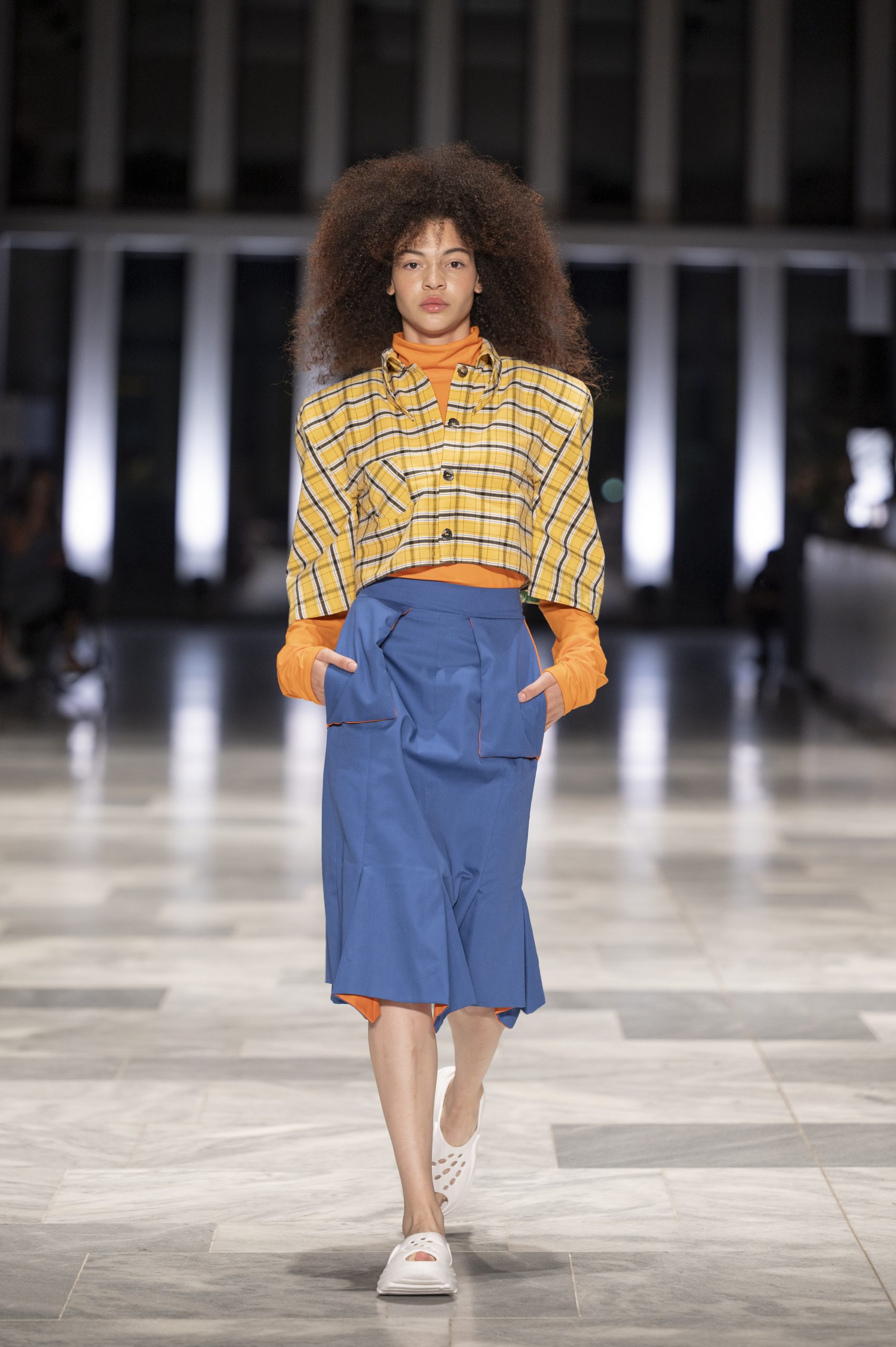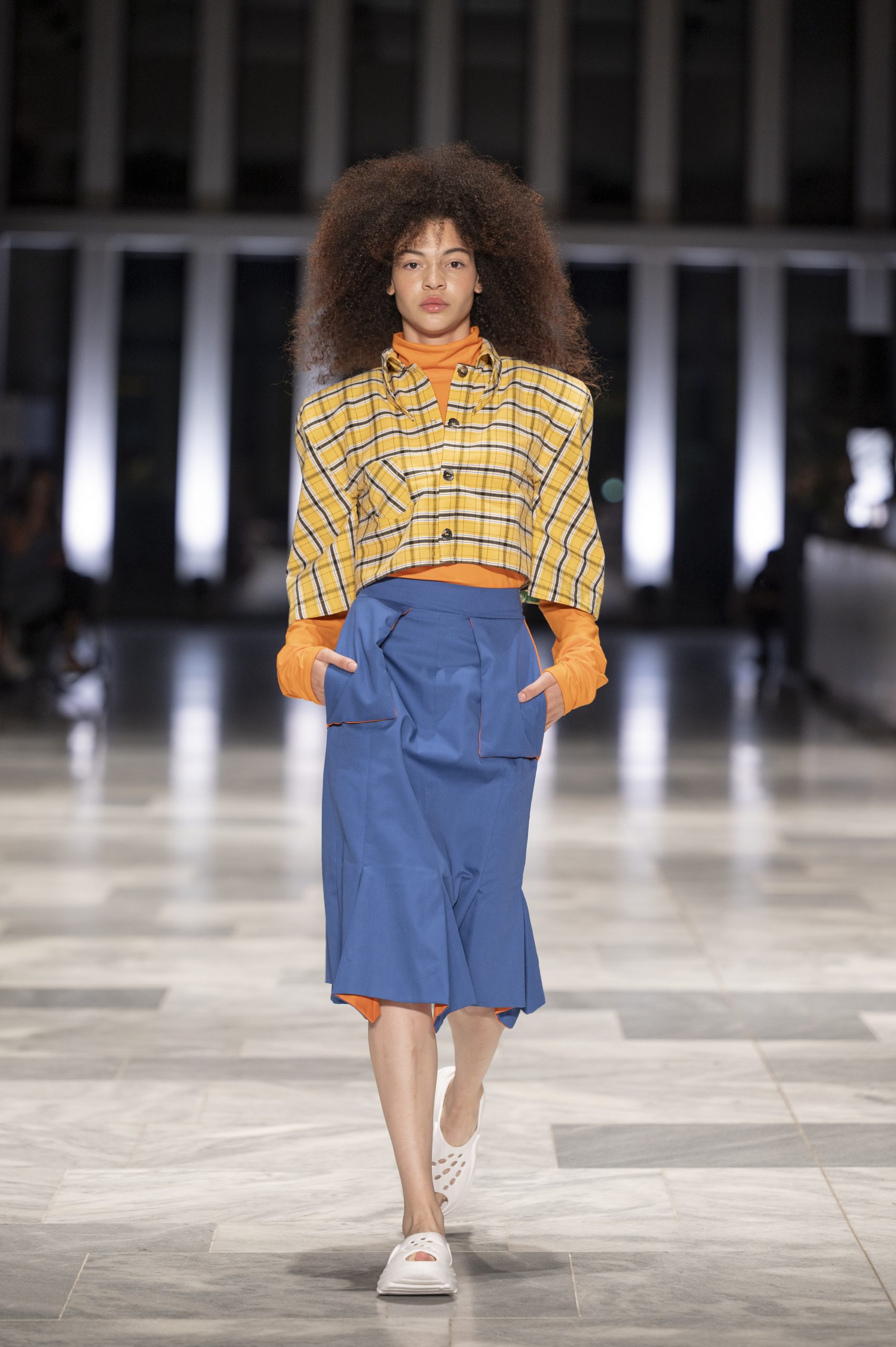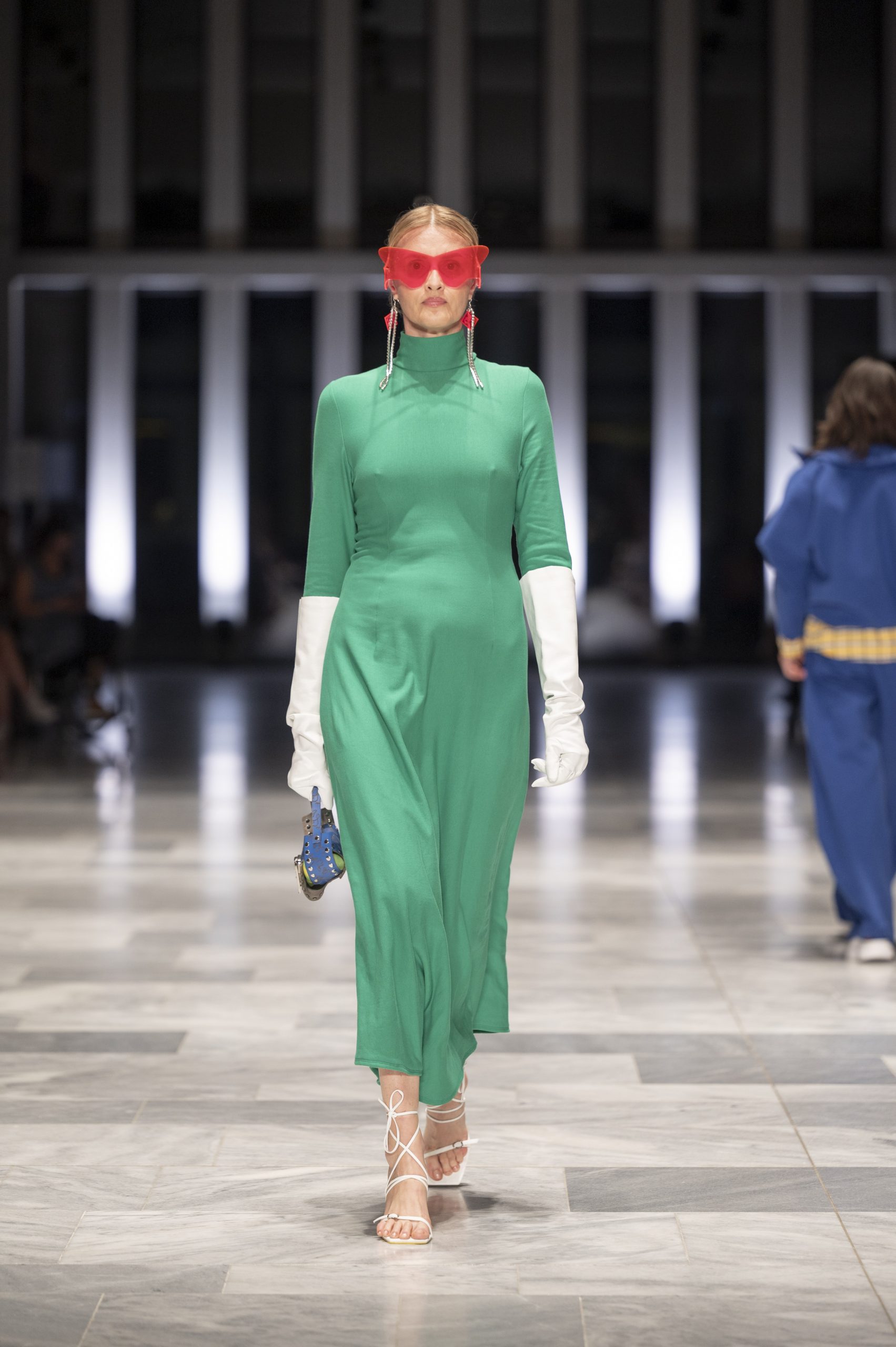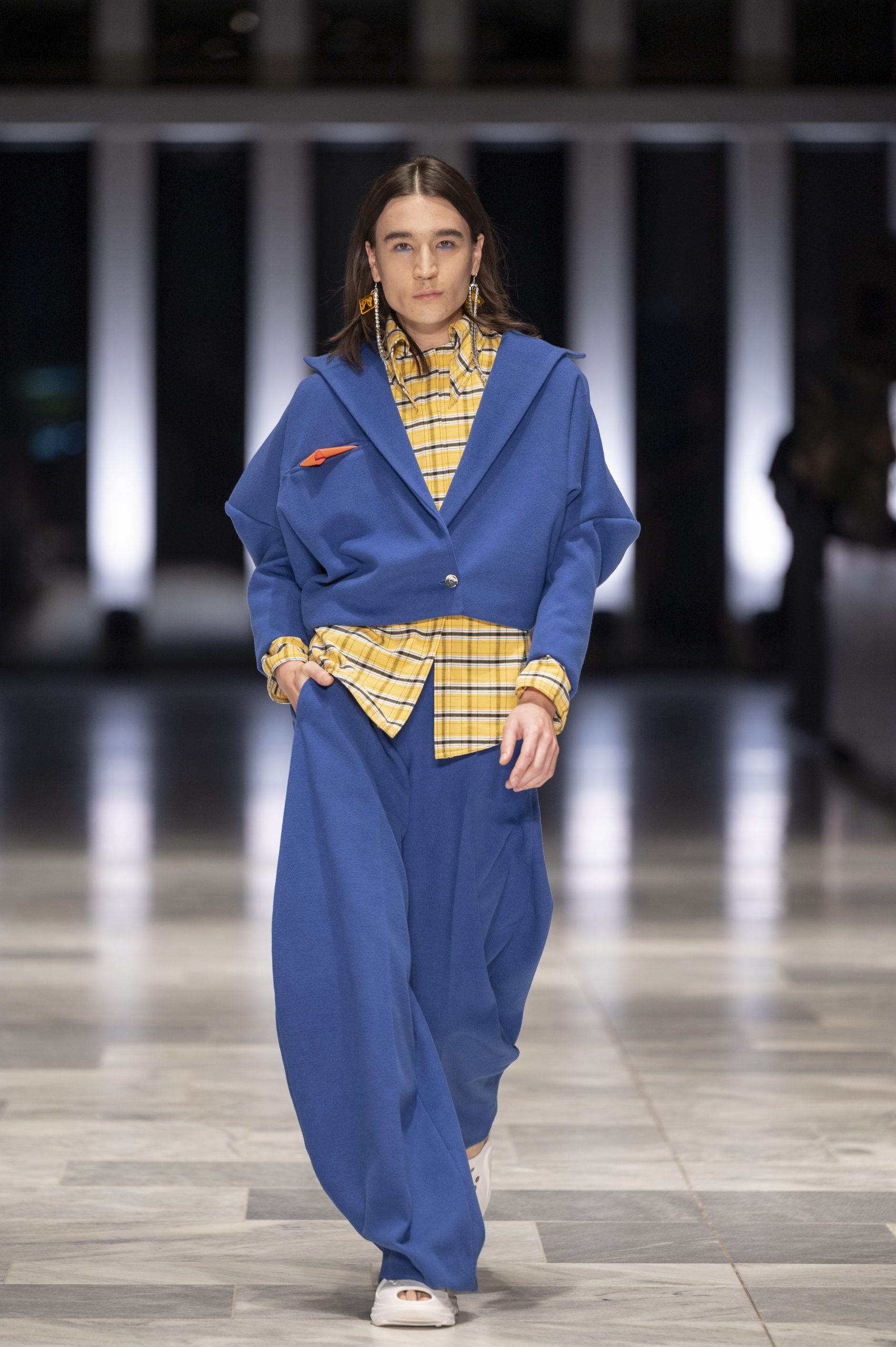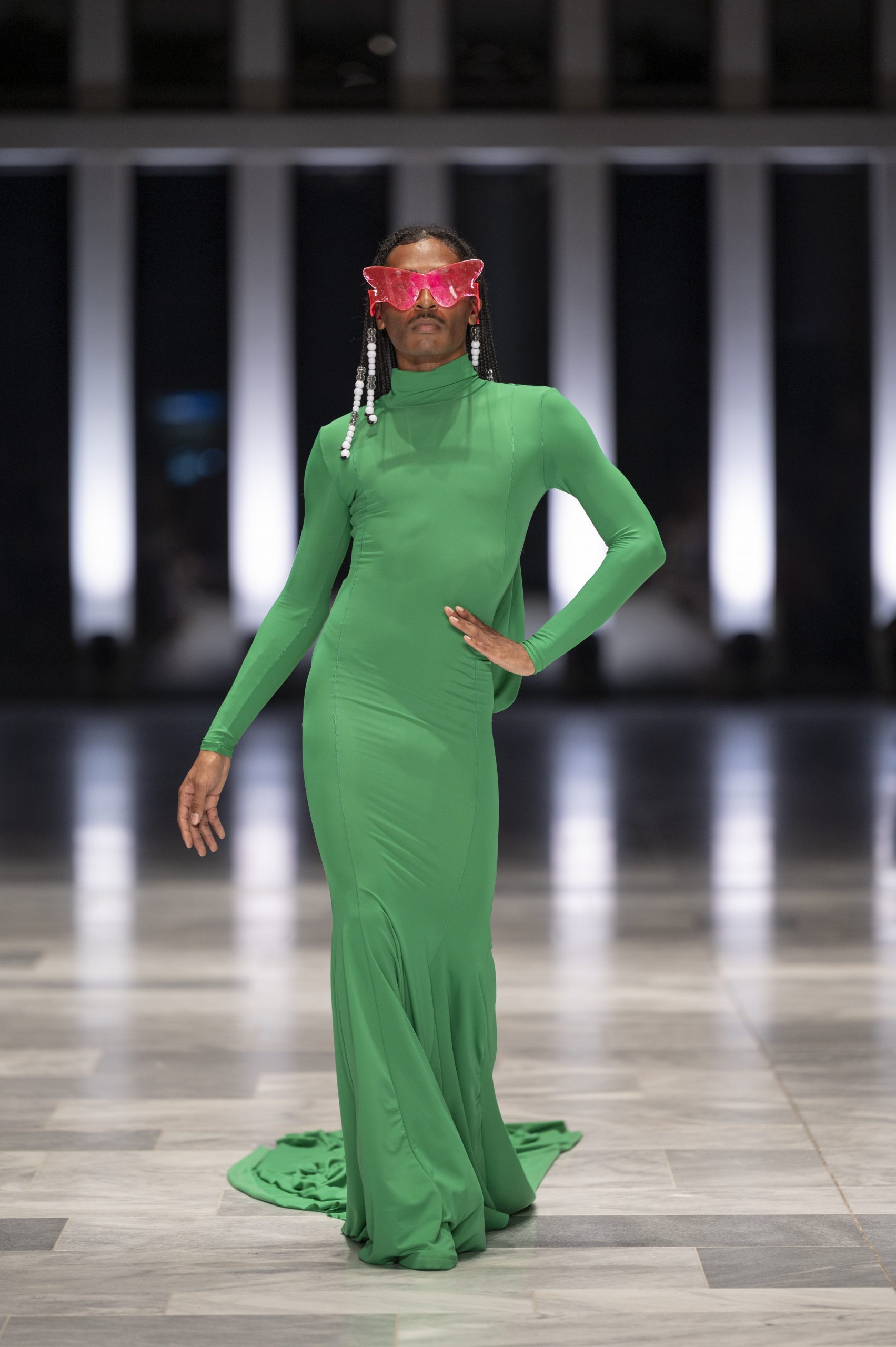 LOOKBOOK pictures: Dylan Basi
hair and makeup was generated thanks to AI.
COVER photo: Private archive  Dylan Basi
RUNWAY pictures were taken by Alexander Palacios , hair by Charles Aellen Company and Chez Lolos , makeup by Mac Cosmetics Switzerland .