EMERGING TALENTS MILAN
AUTUMN-WINTER 2023/24
22 February 2023
Palazzo Visconti – Via Cino del Duca, 8. Milan
Emerging Talents Milan, the independent agency that since 2016 has supported and recruited more than 100 talents from 50 different countries, returns to Milan for the autumn-winter 2023/24 fashion shows.
On Wednesday 22 February, new brands, prestigious labels and emerging designers will parade in the beautiful setting of Palazzo Visconti to present their exclusive new autumn-winter 2023/24 collections. A unique and extraordinary opportunity to discover international, brilliant, creative and visionary talents working in the fashion business.
XENOFON.OLOGY
@xenofon.ology
Yet Untitled
The inspiration for the Yet Untitled collection comes from my favourite story, Alice in Wonderland. Alice's adventure is a journey of self-discovery whose protagonists never stop asking questions. Their creative curiosity and their being courageously independent are characteristics that inspire me and make me aware that I too am in the midst of a constructive destruction of myself and my reality.
These pandemic years have had a great influence on me. I started to rediscover myself through psychotherapy and the use of tarot cards. The tarot cards became a tool in my hands, a mirror that allowed me to detach myself from my surroundings, to reflect and discover my feelings, my emotions through the tarot archetypes. The surreal depictions of the tarot deck of Apparitions inspired me and reminded me of Salvador Dali's illustrations of Alice in Wonderland and Kristjana S. Williams' contemporary ones for the exhibition 'Curioser and Curioser' at the Victoria and Albert Museum in London. This experience touched me greatly and was the spark that started the whole collection. I immediately started with Iro Papakosta, a friend and collaborator, to create the prints. We hand-drew the motifs that inspired us: roses and flowers from the Red Queen's garden and symbols of the Mother archetype, butterflies and moths with their delicate wings, creatures of the night flying towards the light. Finally, I created the motif of the veins and arteries of the human heart as a symbol and expression of myself. We composed all these motifs to create four different fabric prints on silk. Silk became the main element of the entire collection, which was then enriched by other fabrics such as cotton, lotus, wool, acetate and recycled polyester.
The inspiration for the lines of the collection comes from the Victorian era, in particular from all the different types of corsets from the 1850s to the early 1900s. In my eyes corsets create a kind of strong central structure that offers protection and I started from this, as a perspective, to create hybrids of classic garments such as the mackintosh or the men's suit. The voluminous skirts and sleeves of the Victorian era brought me back to contemporary creations by designers such as Alexander McQueen, Sarah Burton for Alexander McQueen, Balenciaga, Viktor&Rolf, Martin Margiela and Valentino. I deconstructed the austere lines and created draped parts with circular patterns in an explosion of pleats/emotions. The colours of this collection are: shades of blue of different representations of Alice, brackish green and explosions of reds and pinks.
Yet Untitled: it is a way of reminding us that our lives are constantly changing. As Arcane 13/ Death reminds us, we are letting go of the things that no longer serve us, It may not be easy and is often complicated, but we must pay attention to what ends in us as we do to what begins, because that is what defines us. I hope I have created a space to stretch myself to my limits and beyond and to be as free and brave as Alice and the world around me.
What is Xenofon.ology
I am Xenofon, a young designer, creator of Xenofon.ology. Passion, my experience in ateliers and the constant need to improve in creation and design led me to create my own brand in 2022. My goal is to find my personal imprint in fashion. To express myself through fashion, I combine my romantic nature with my Dadaist and punk character. My work stands for emotional tailoring (particularly corsetry) that mixes traditional techniques with innovative approaches, contemporary art and social demands. My interests and experiences range from embroidery and fabric treatment to print design and sustainability.
"Fashion for me is a form of artistic expression closely linked to the body and the way it is perceived"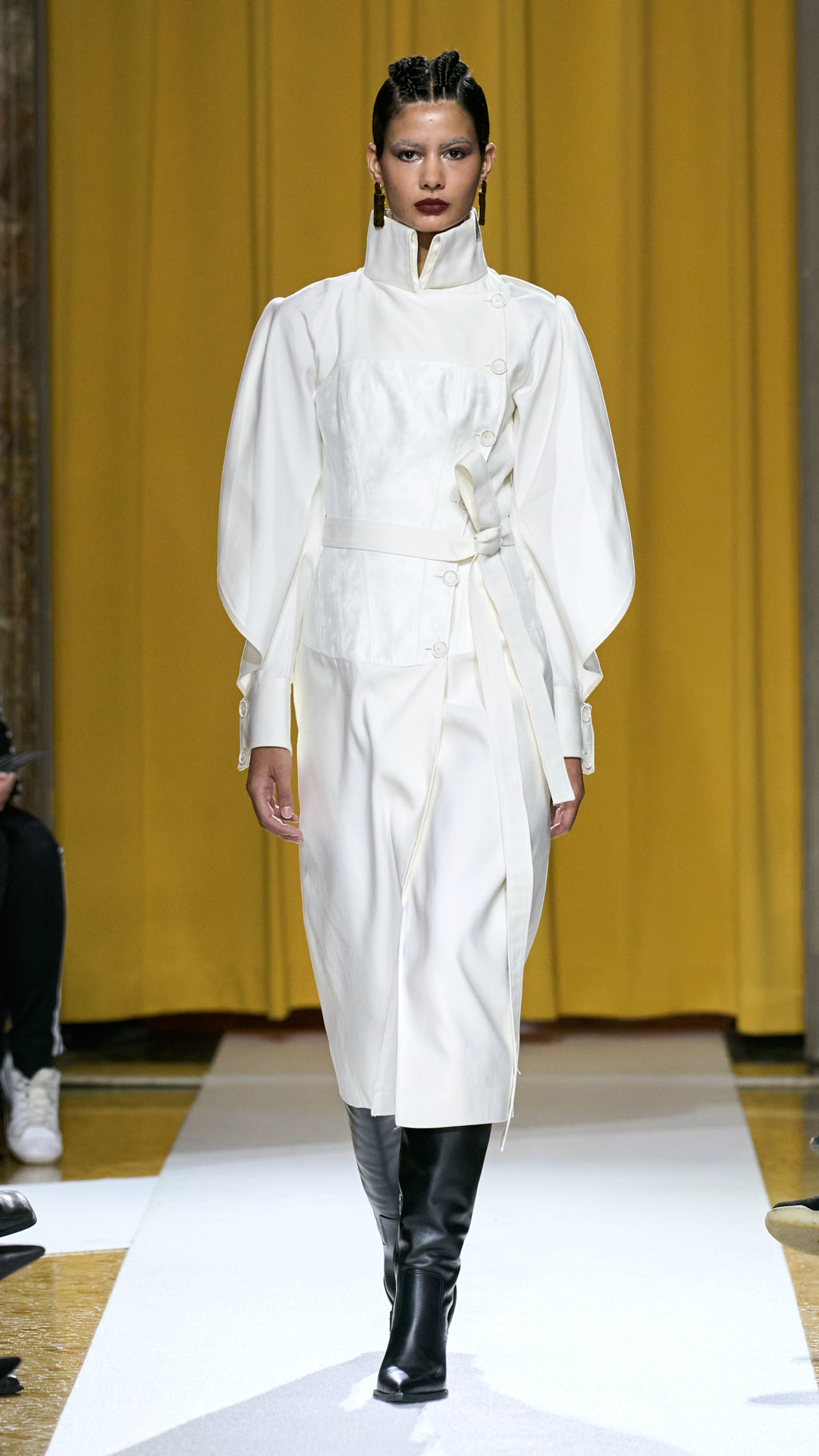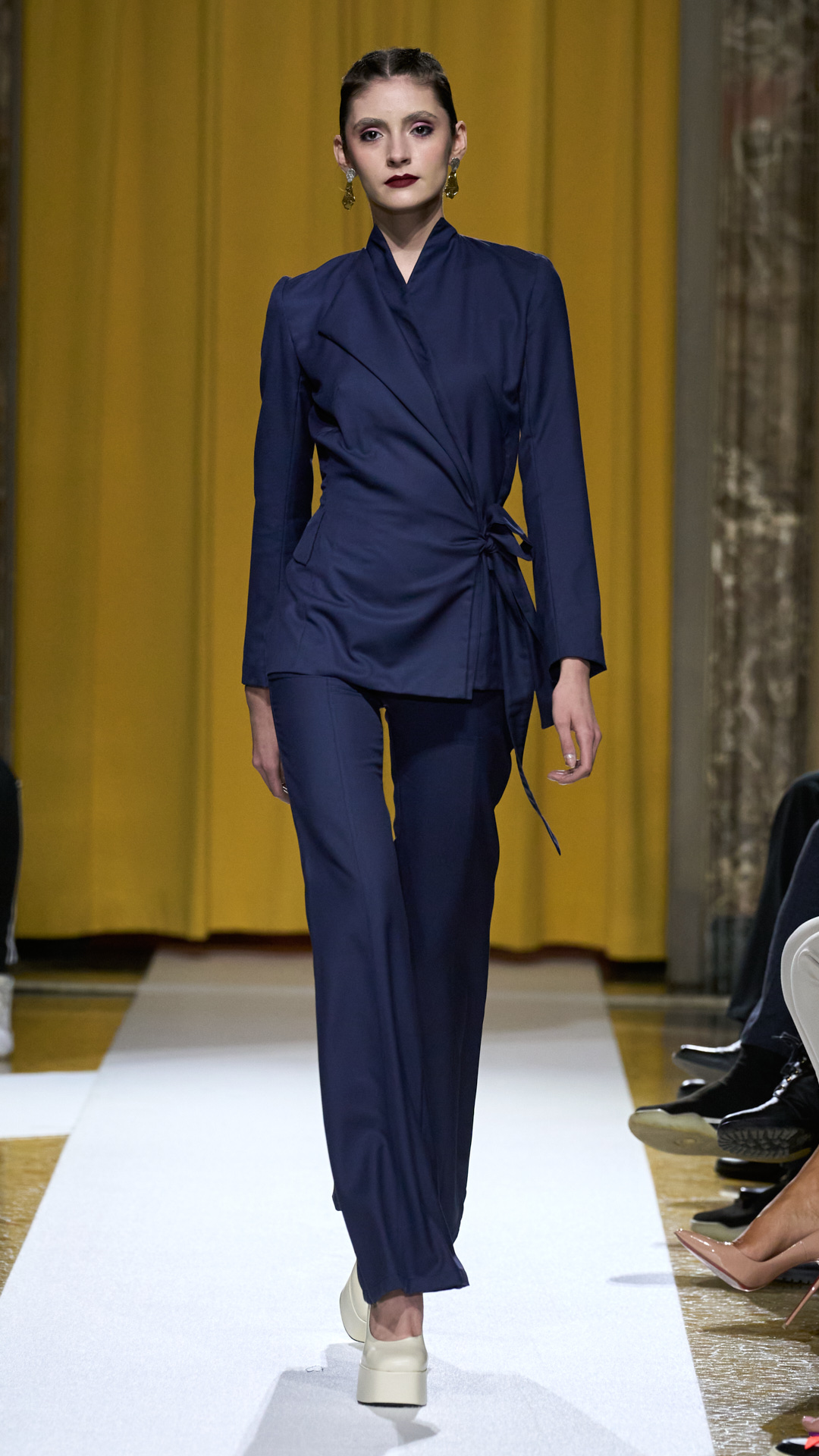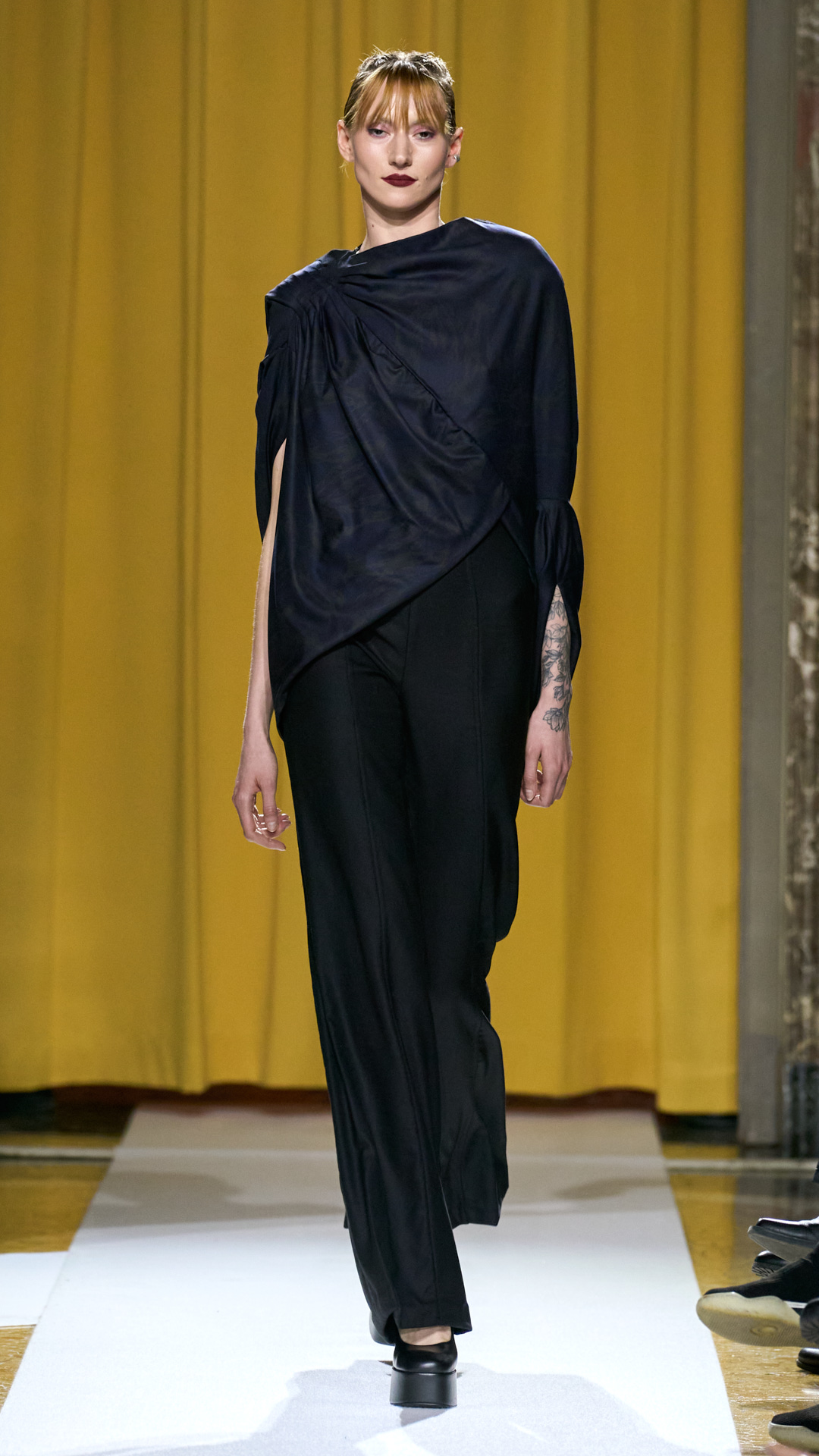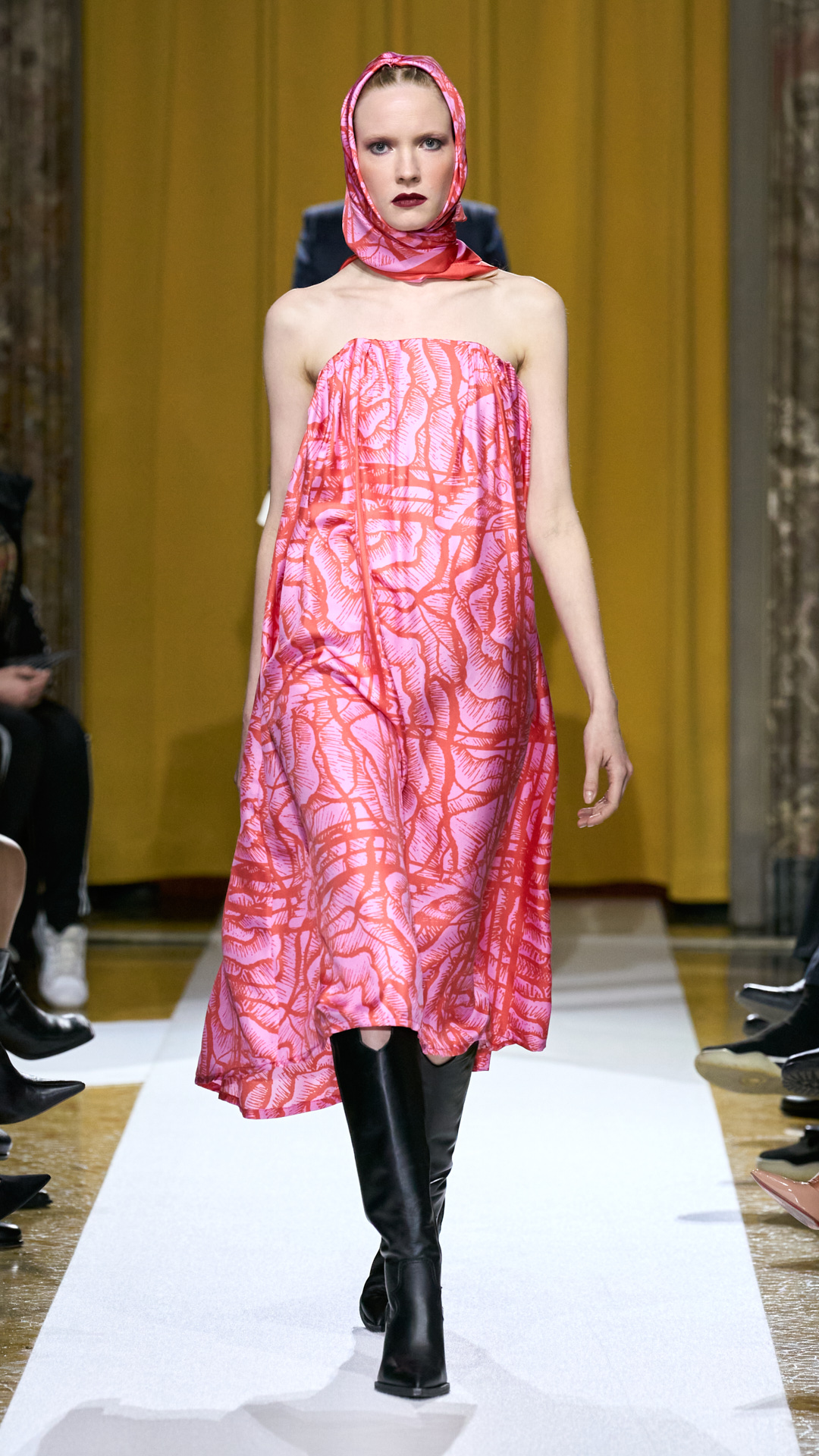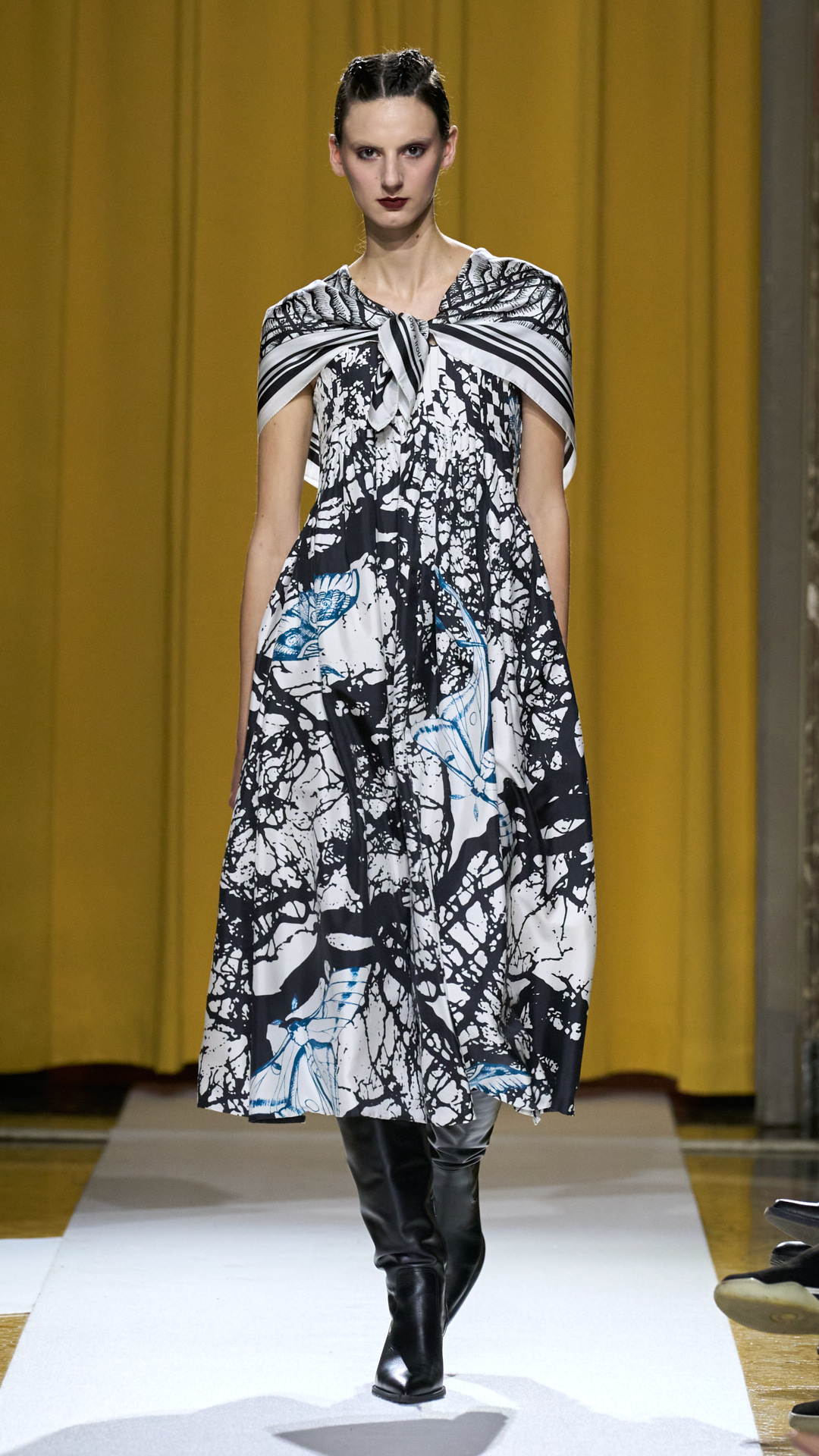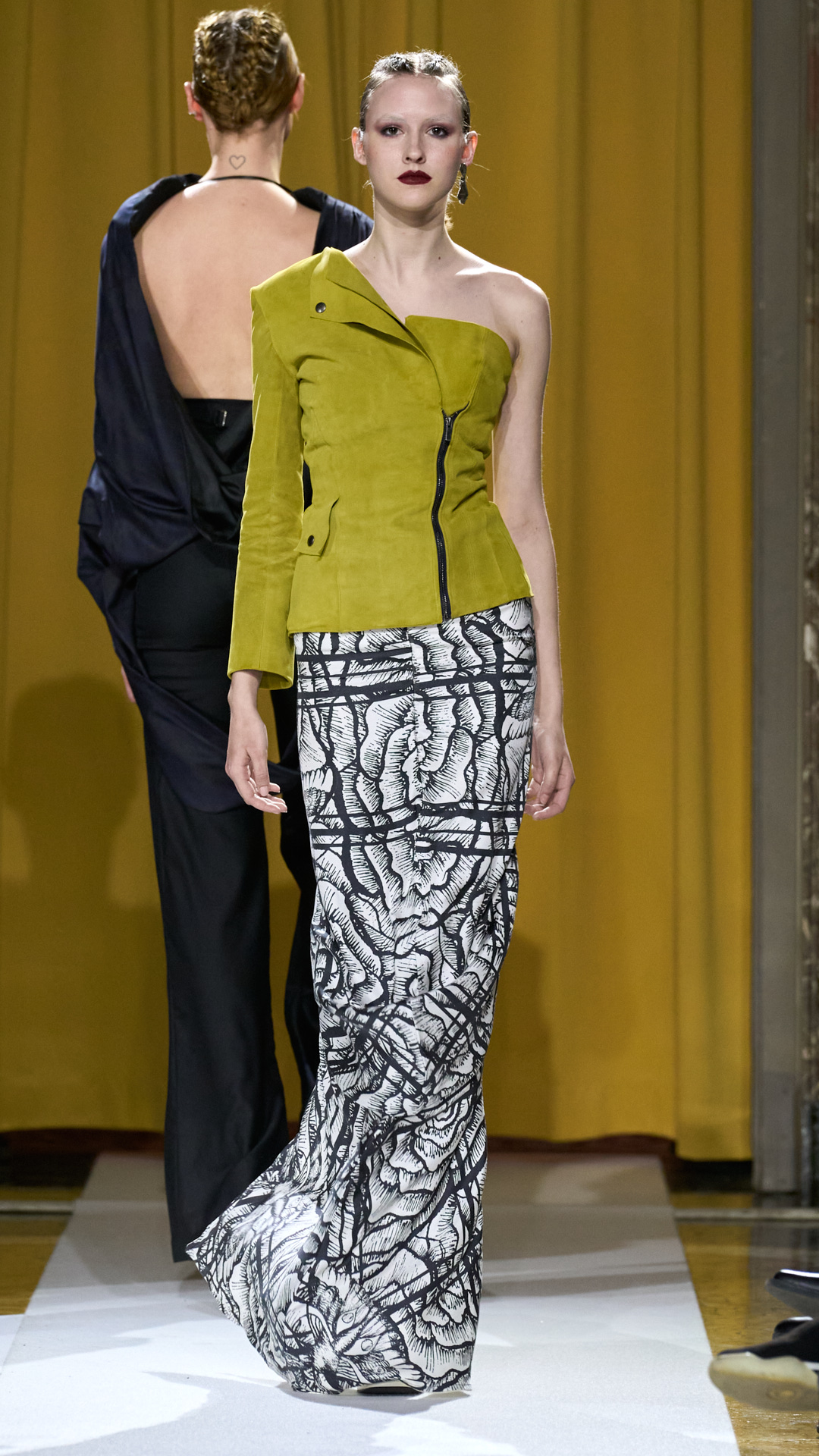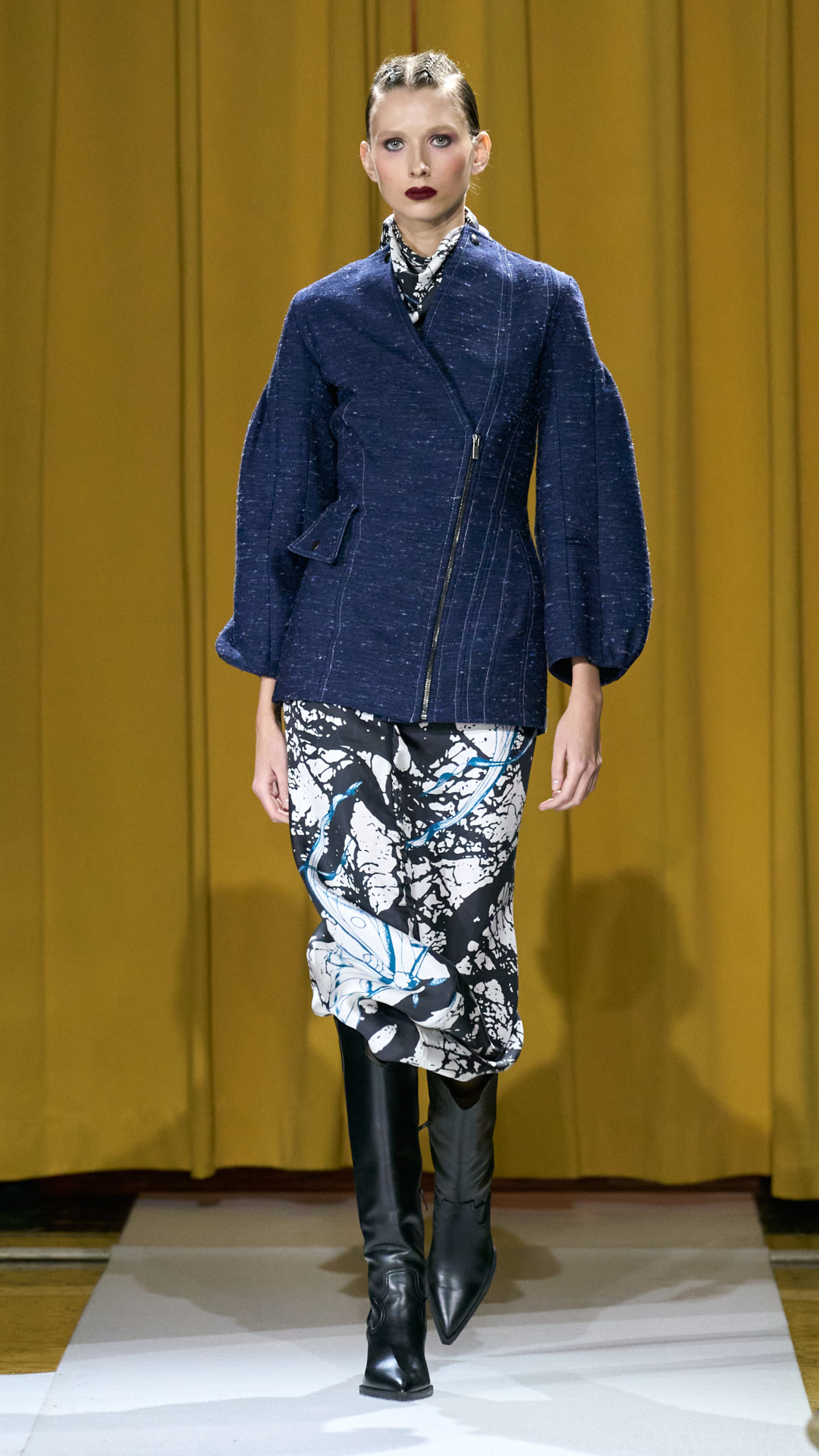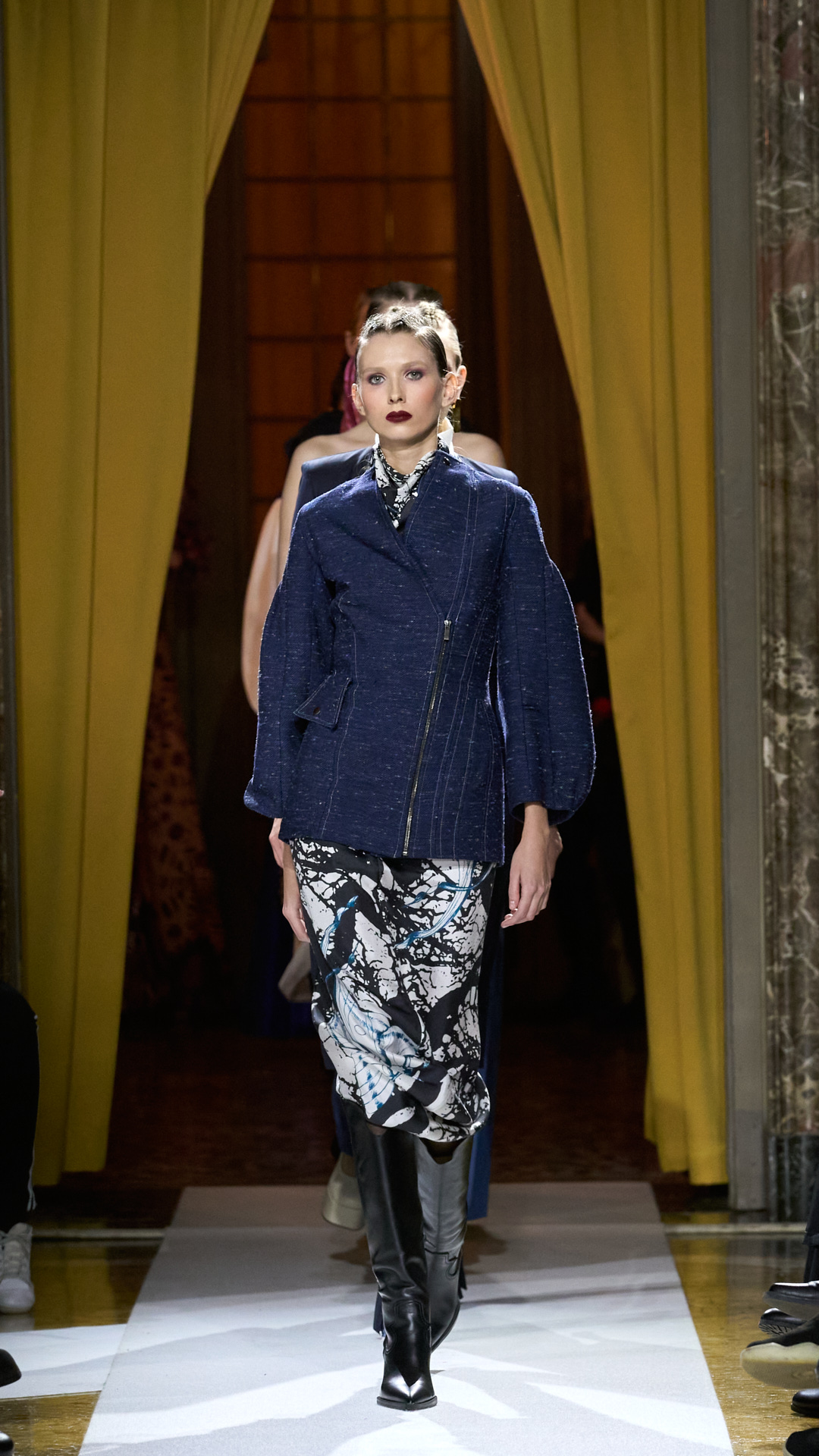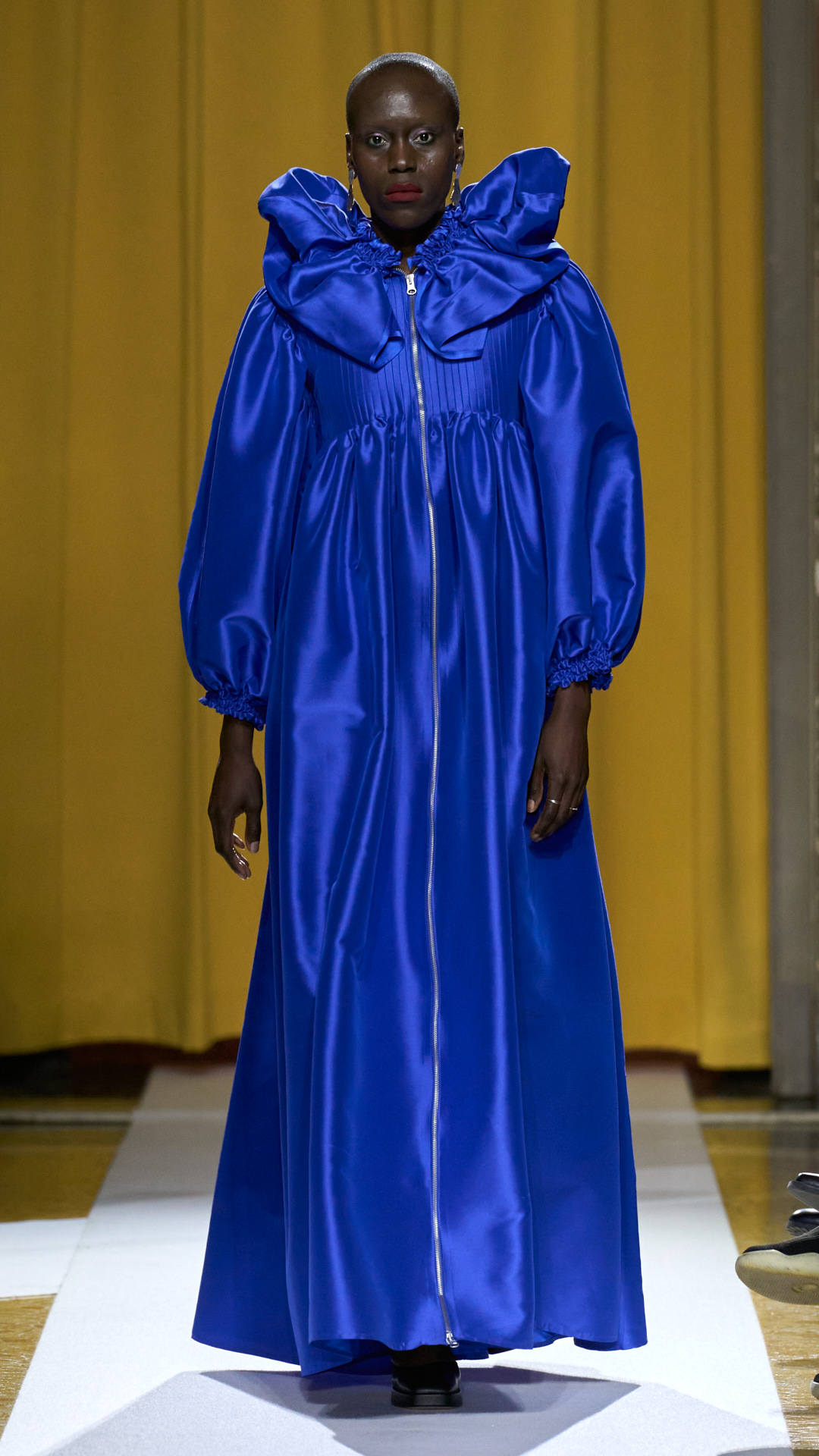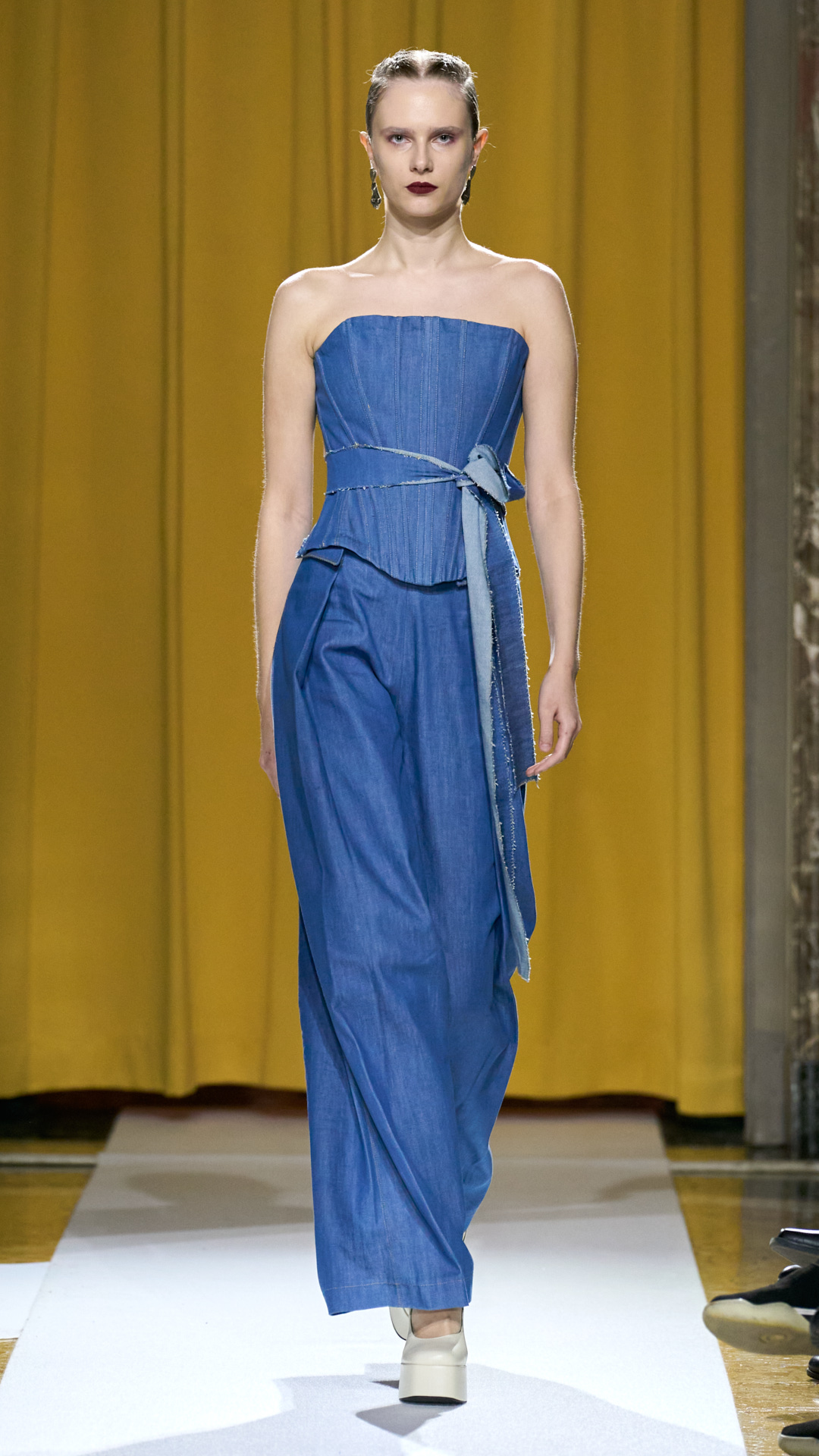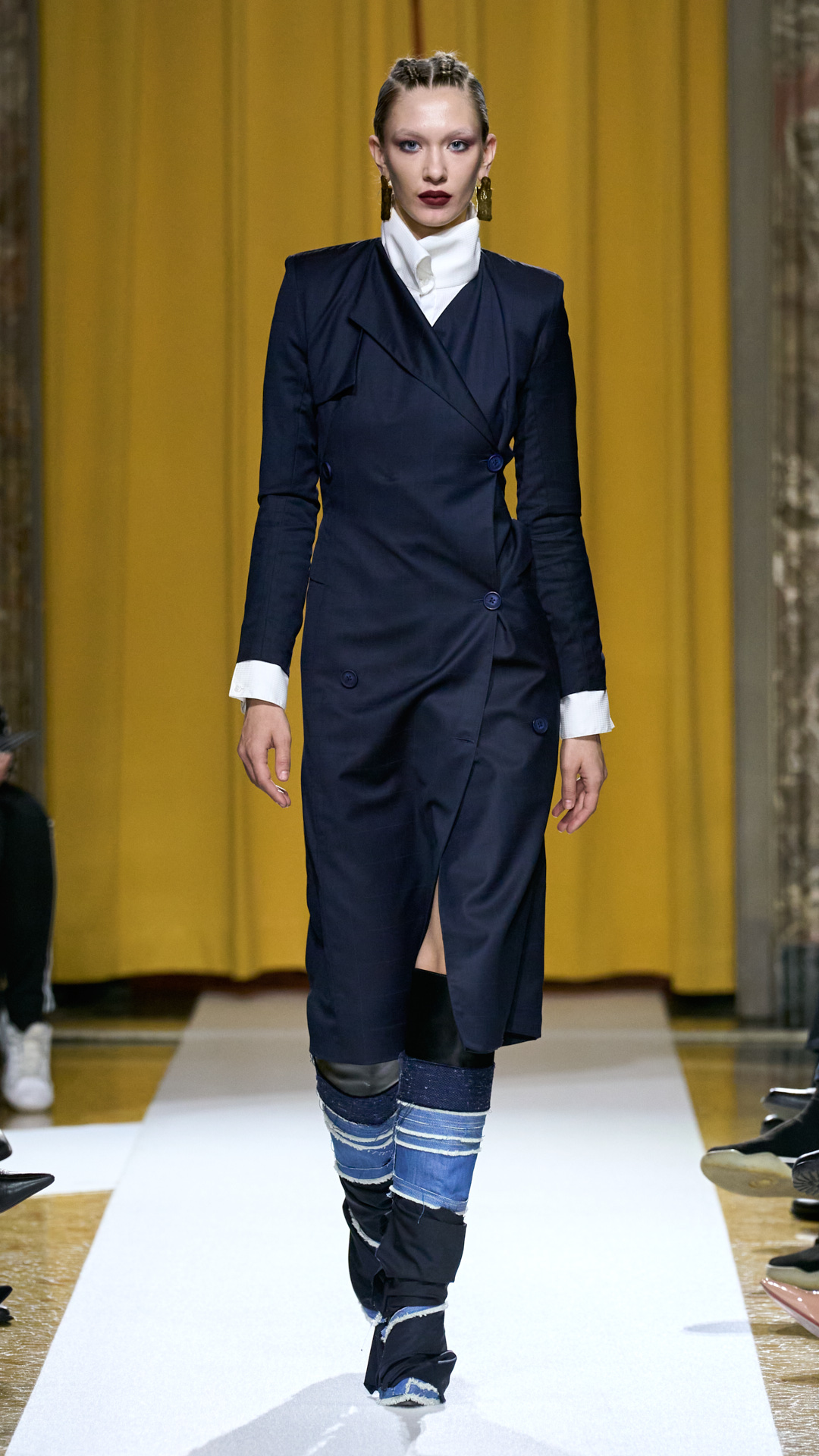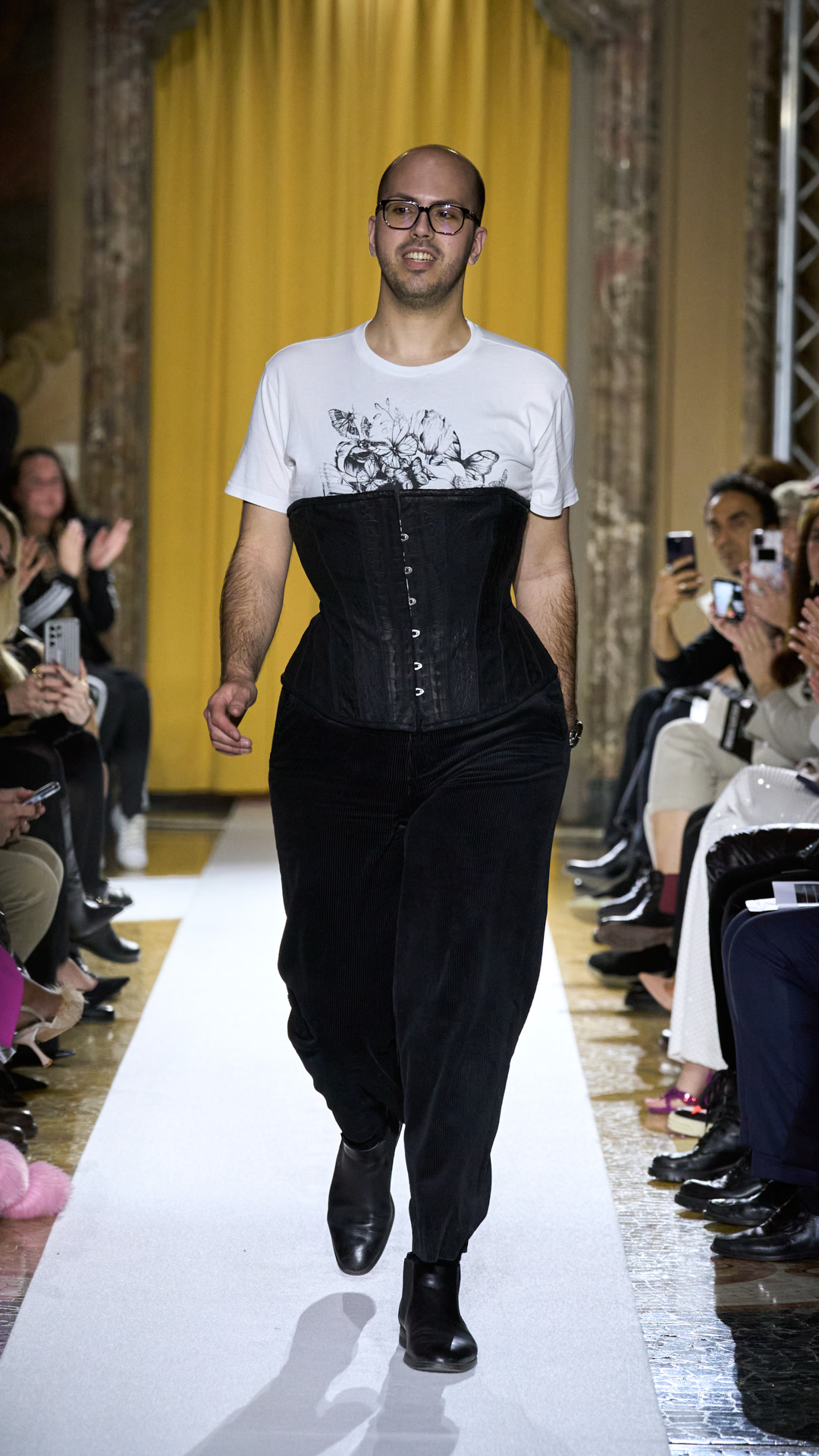 LAVEAU
Serenely lost. Celebrate finding your way.
We are complex beings whose appearance can be delicate but who can, if provoked, bring out a dangerous side. If given the chance and in the right place, we can save lives and bring hope, happiness, luck and love when needed.
As women, we can transform ourselves from porcelain to ivory to steel in the course of our lives.
Collection Three is about celebrating the duality of our everyday lives. We are capable of becoming strong and at the same time preserving our femininity, without impersonating stereotypes of masculinised femininity. Darkness has the power to hurt us but also the power to heal us while we rest. We are perfect and imperfect in the most complicated yet beautiful way. We are serenely lost in a world worth discovering.
We claim that colour is the King, an exuberant companion on the journey through life's ups and downs, which is why we create patterns, bright, out of the ordinary and inspired by the scars of life's battles. Laveau adopts pleats, flounces, cutouts and soft fabrics that tastefully emphasise the female form.
Laveau's patterns are inspired by the symbols of our past. No two pieces are ever the same, just like our uniqueness as individuals. We believe there is beauty in imperfection, but when it comes to quality, we draw the line. We are meticulous with our limited series production and take care to steer our choices towards more sustainable designs.
If you embrace our uniqueness, you can face the world with panache, with courage and with grace.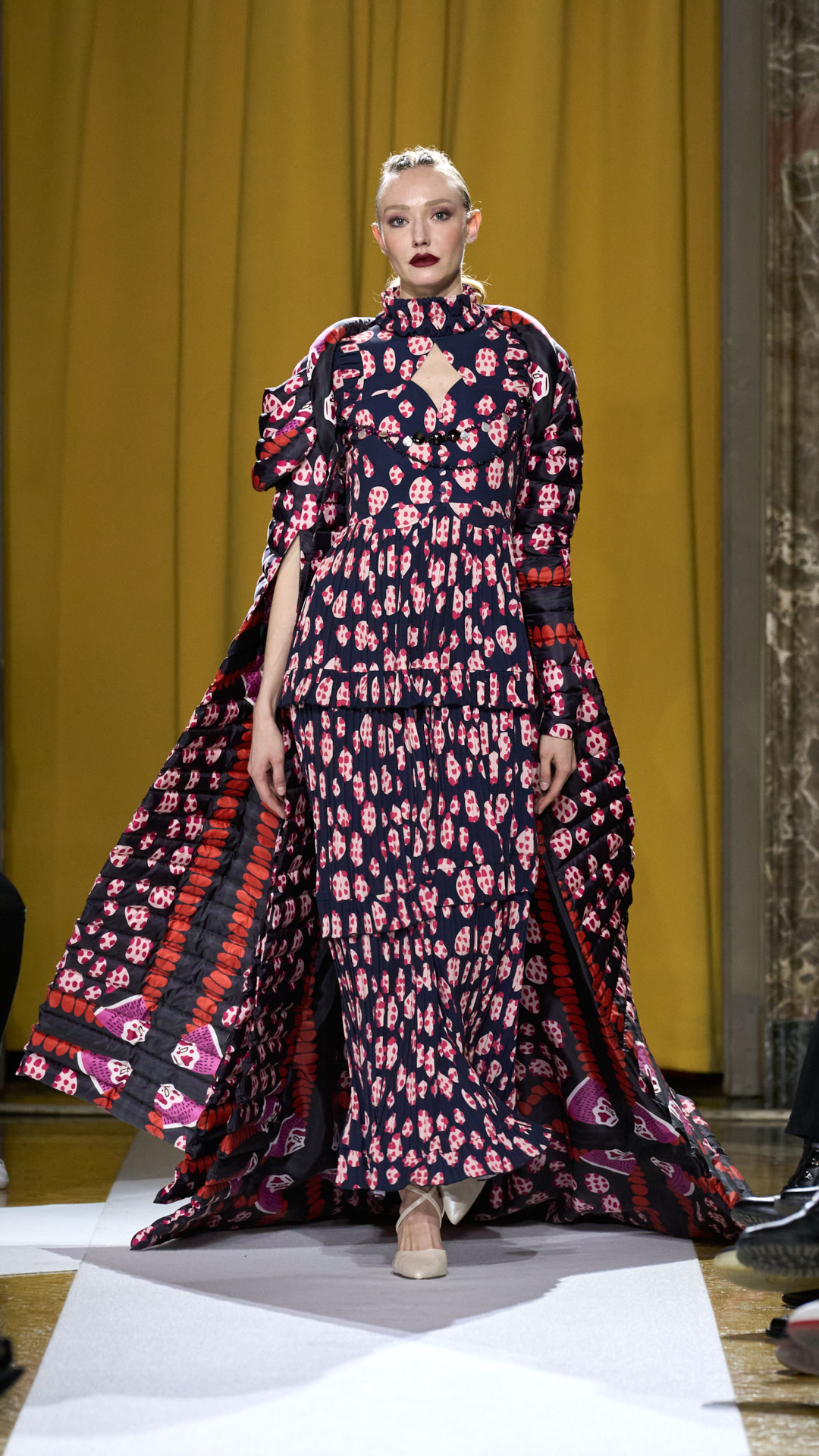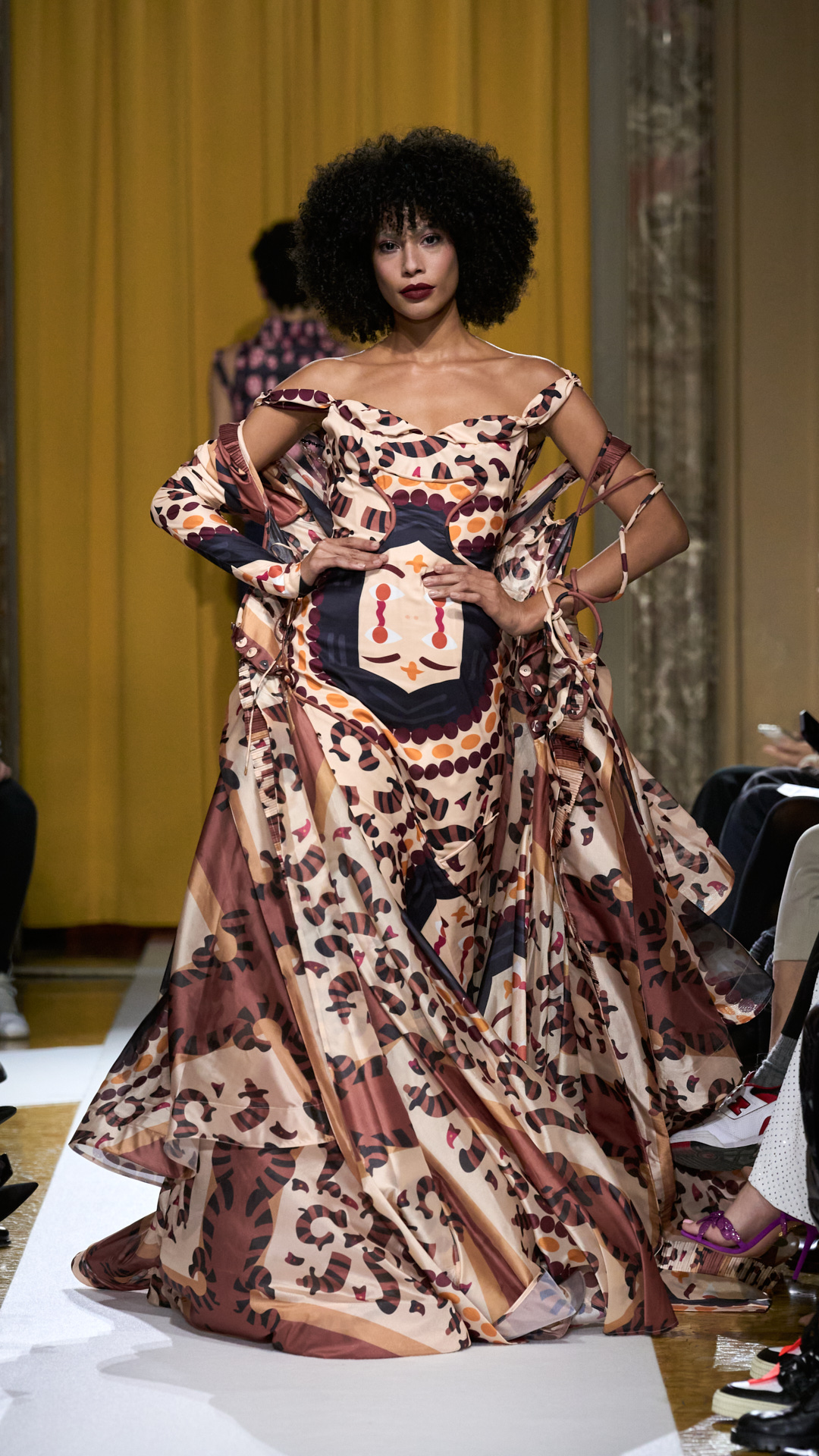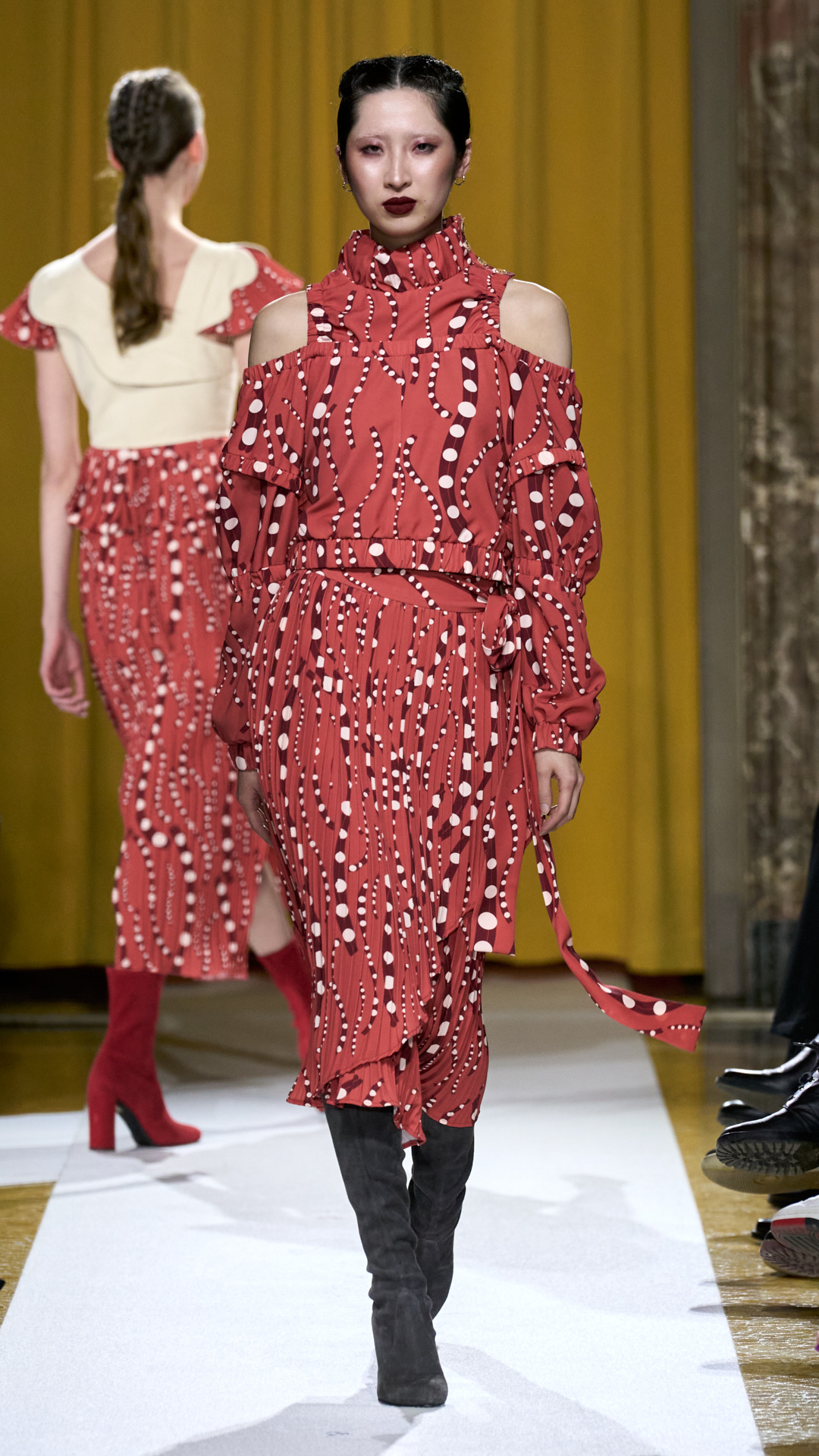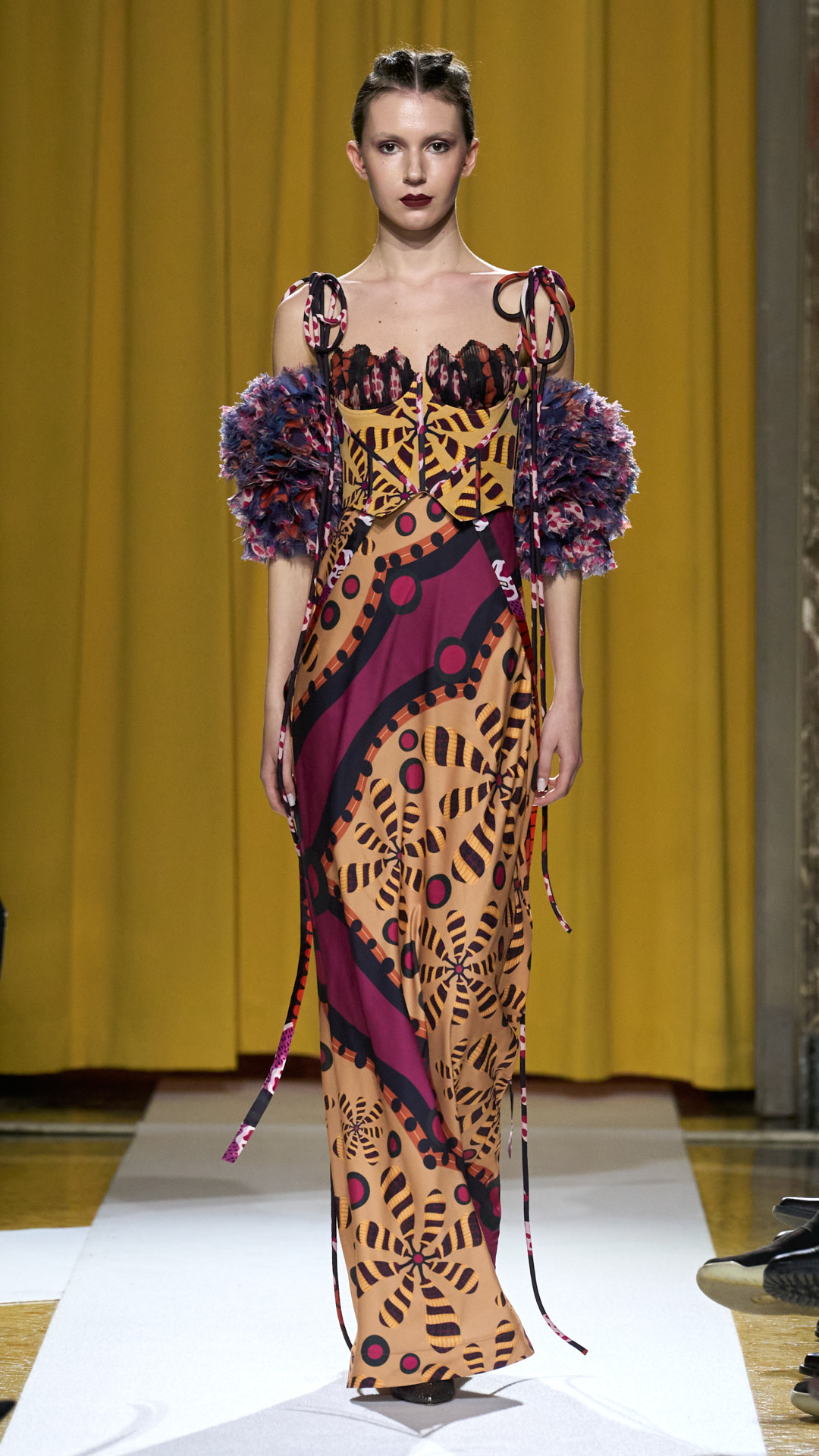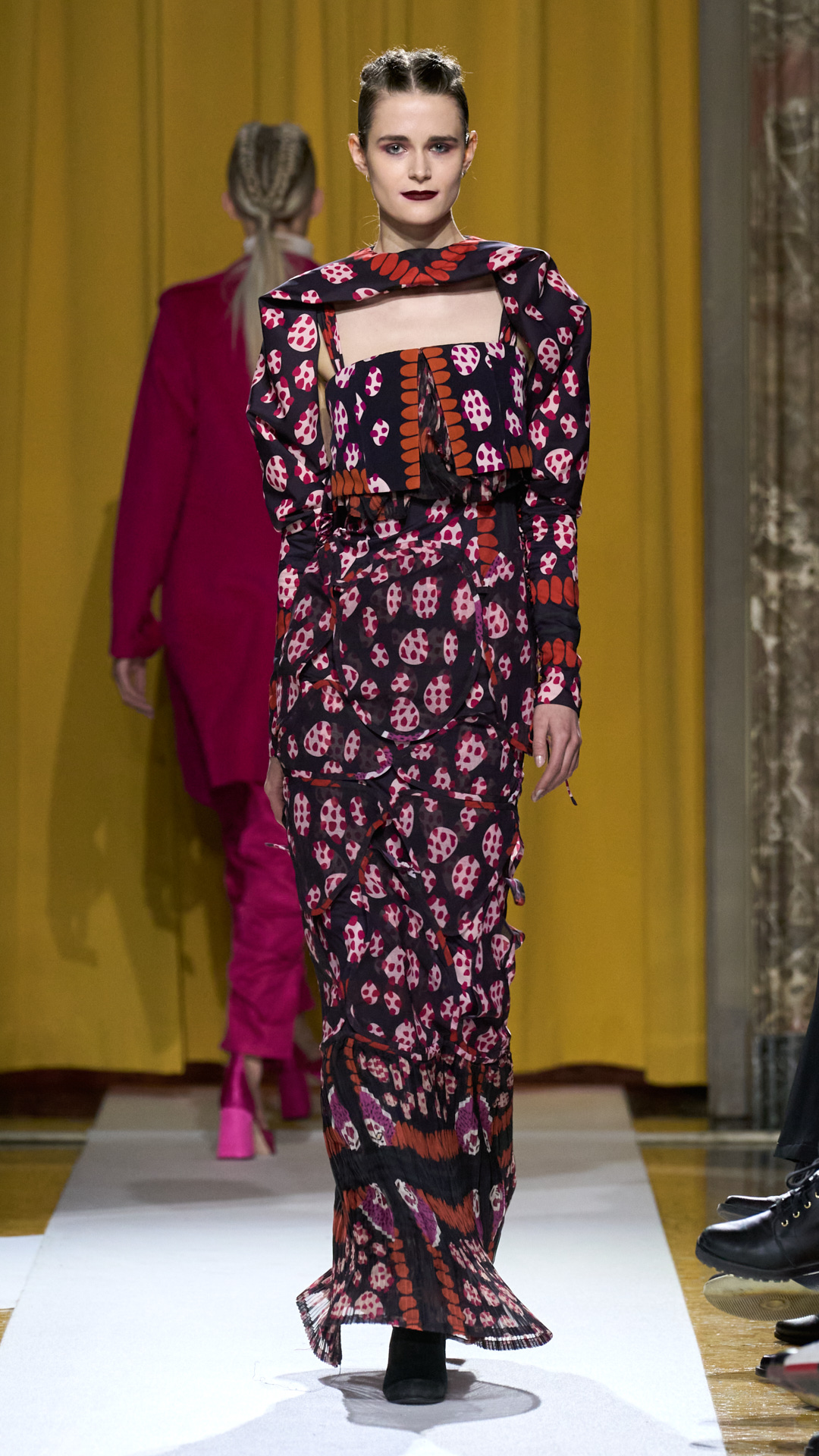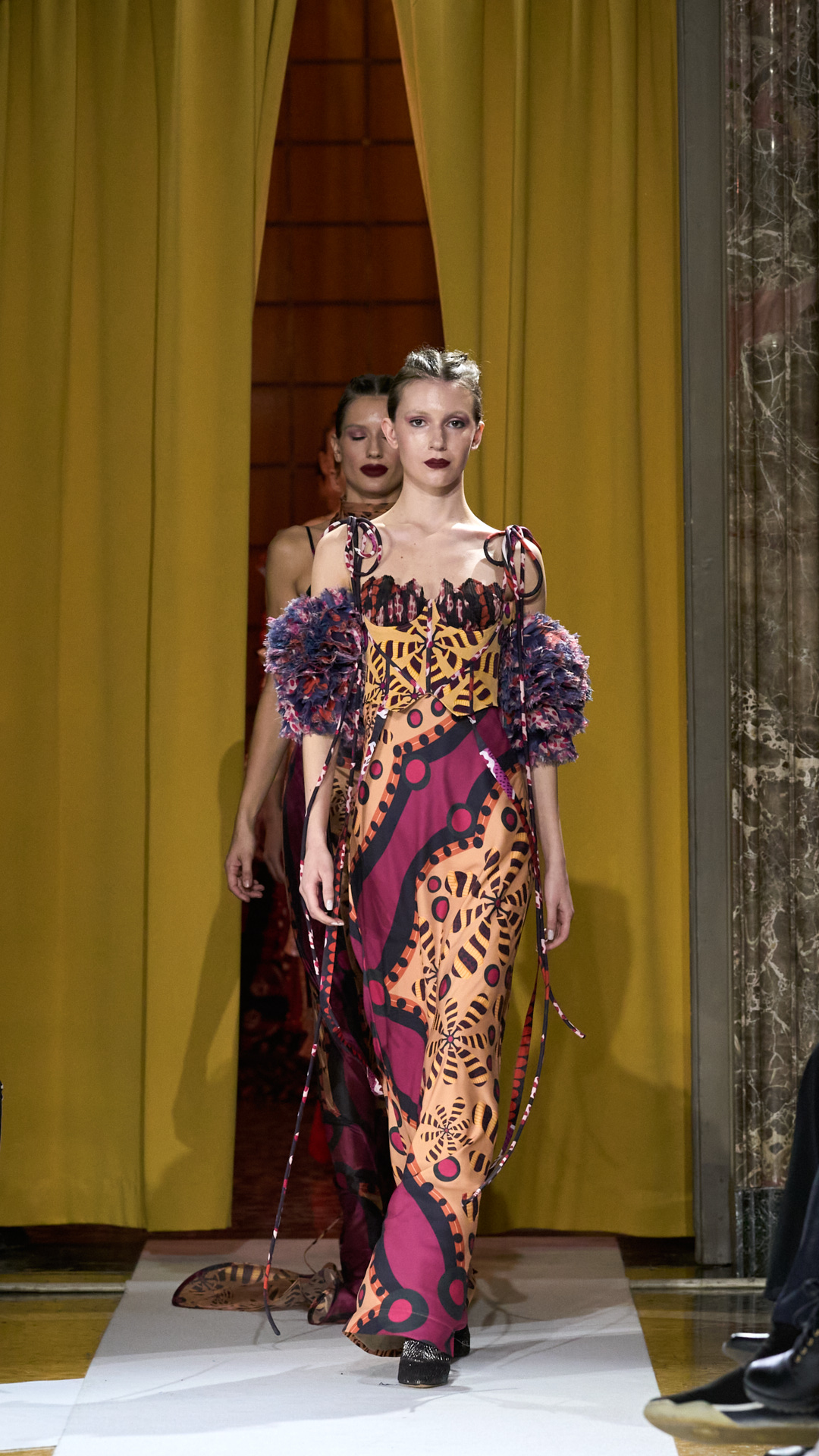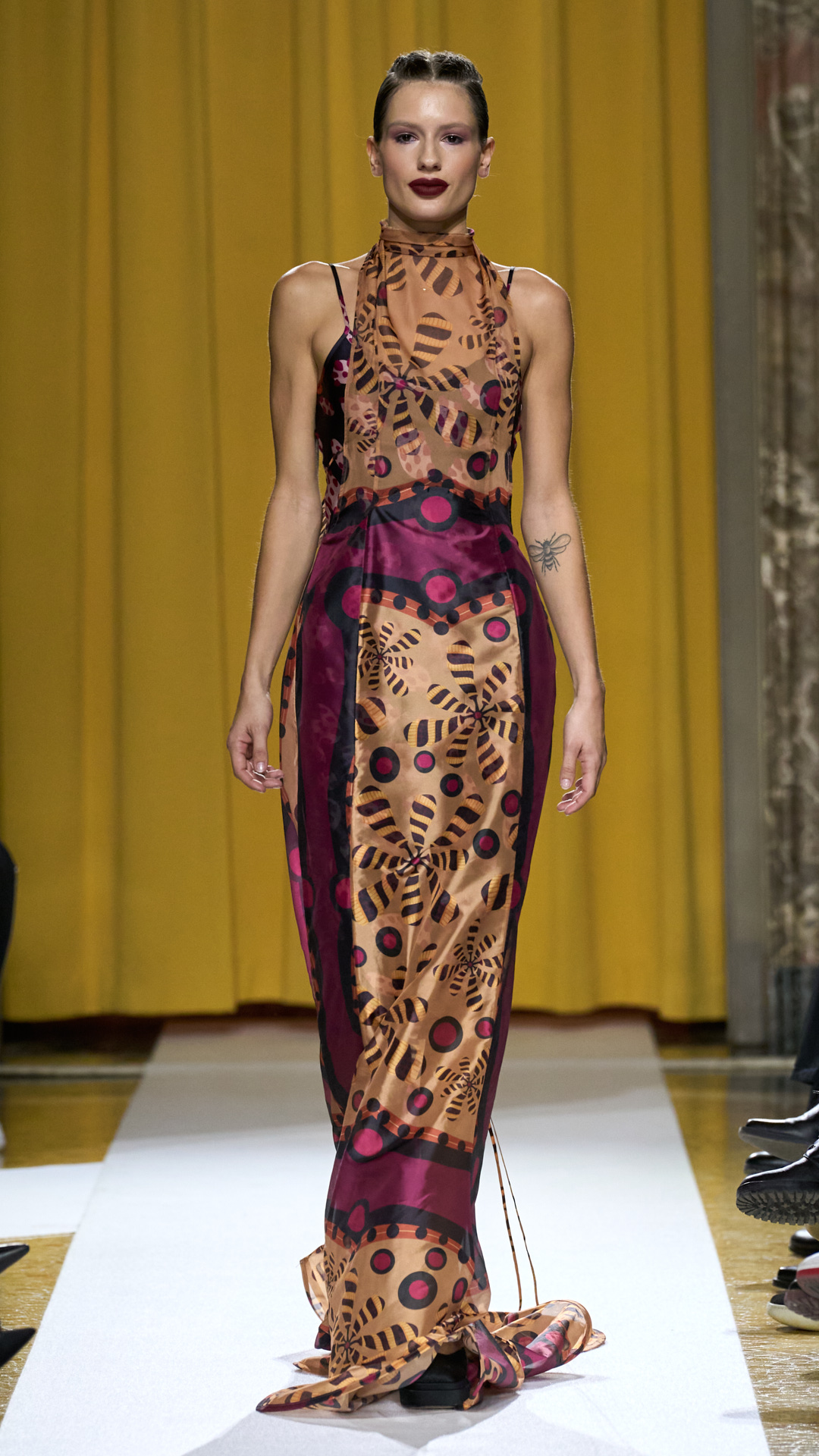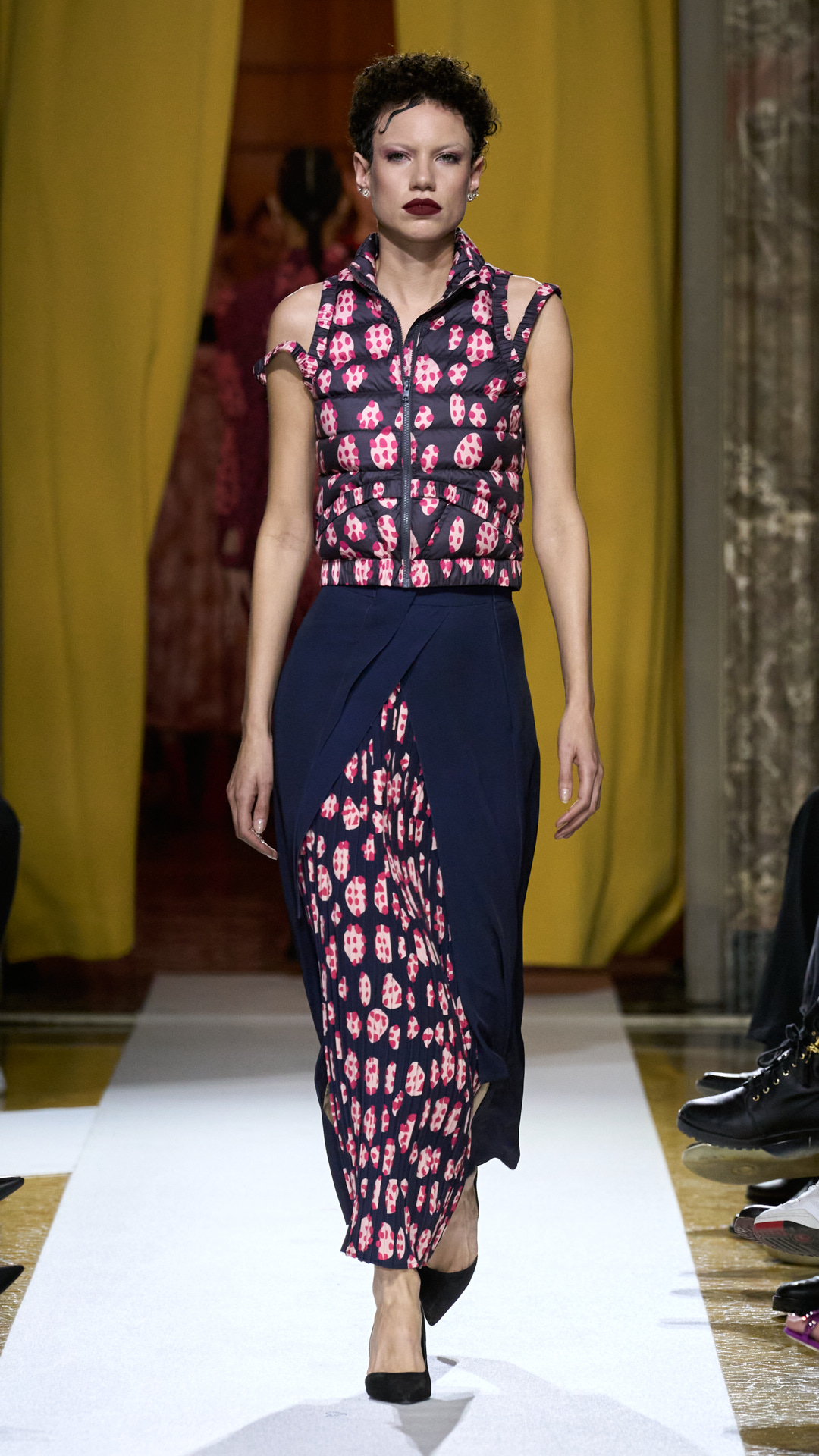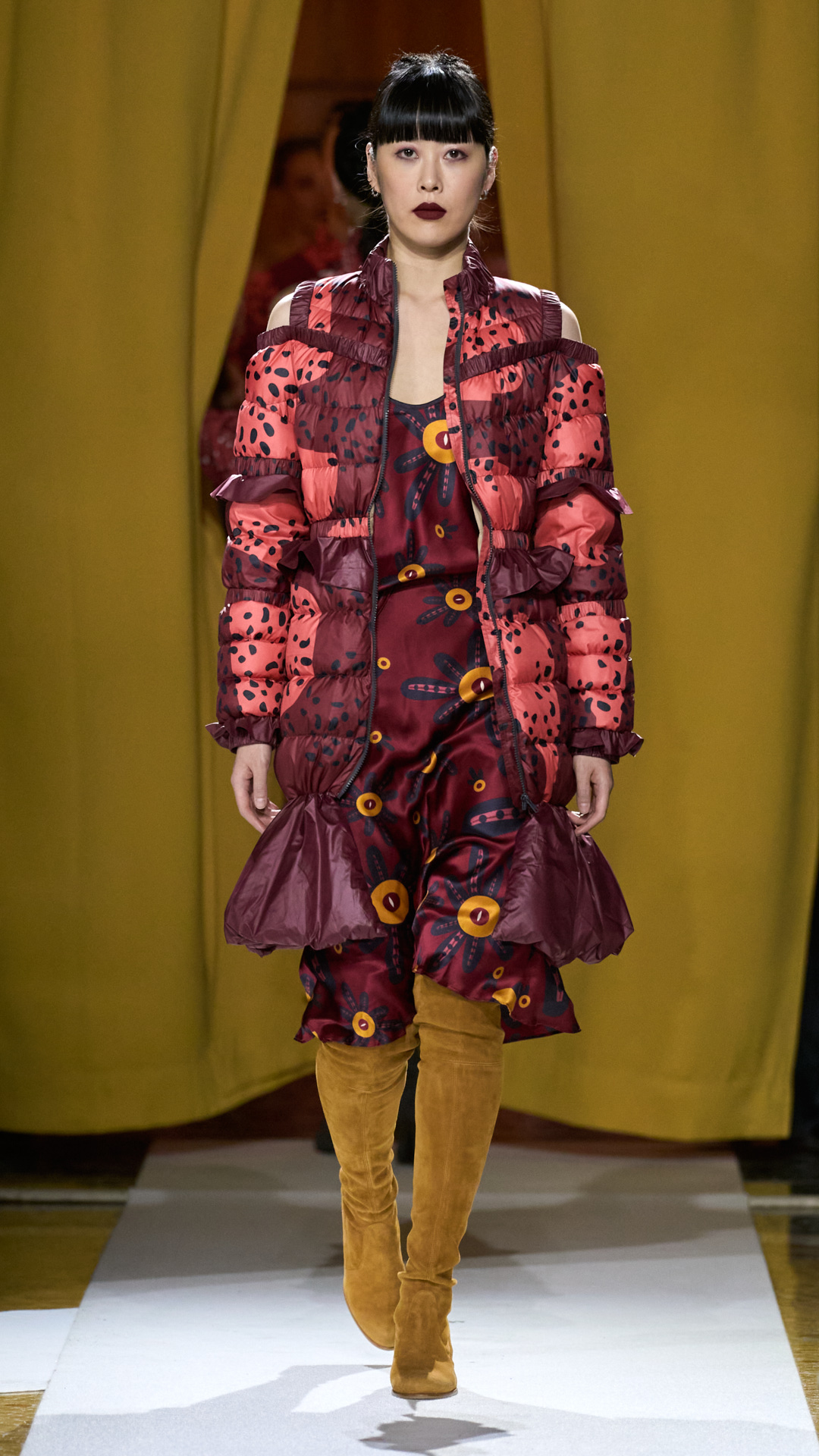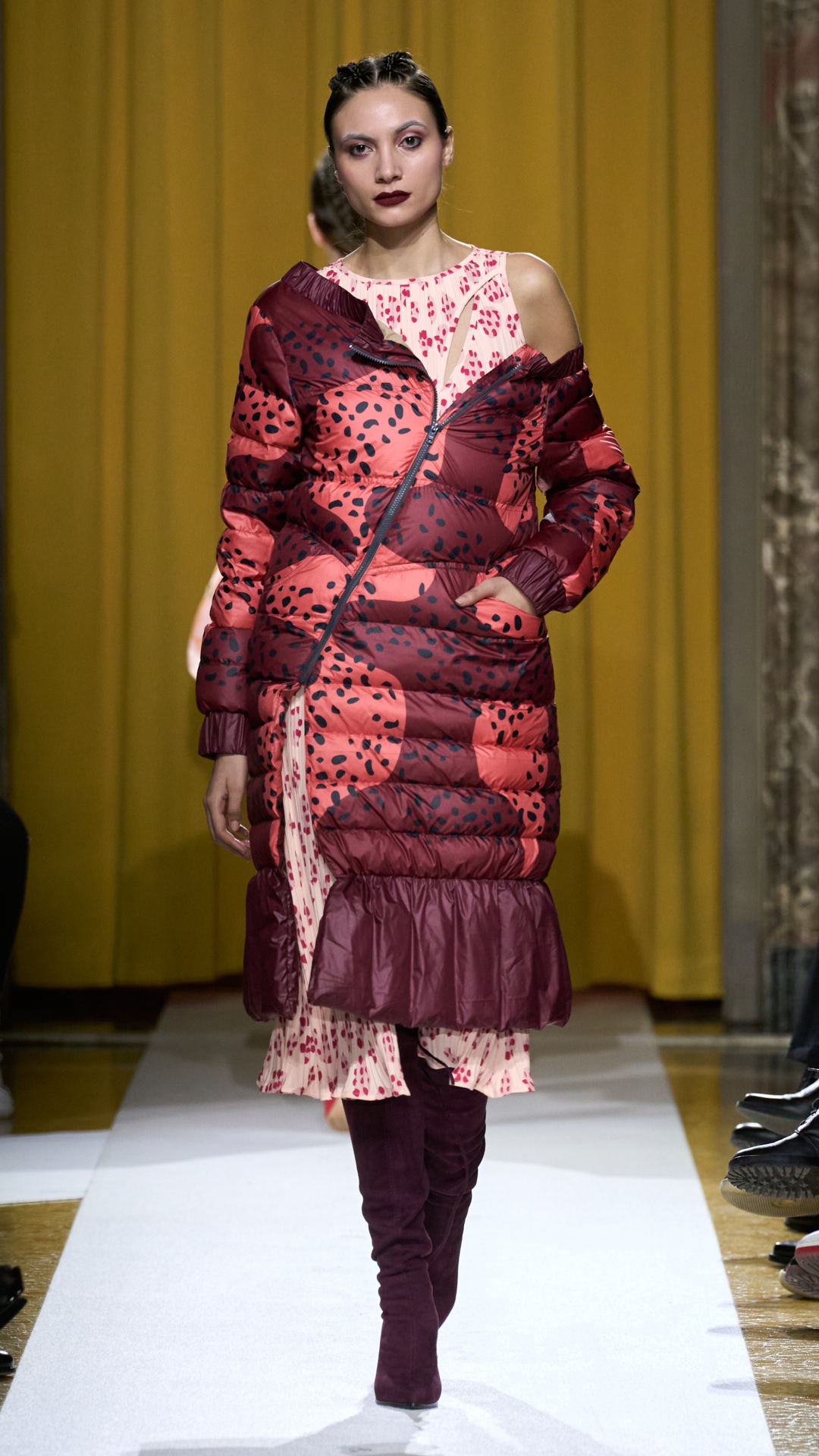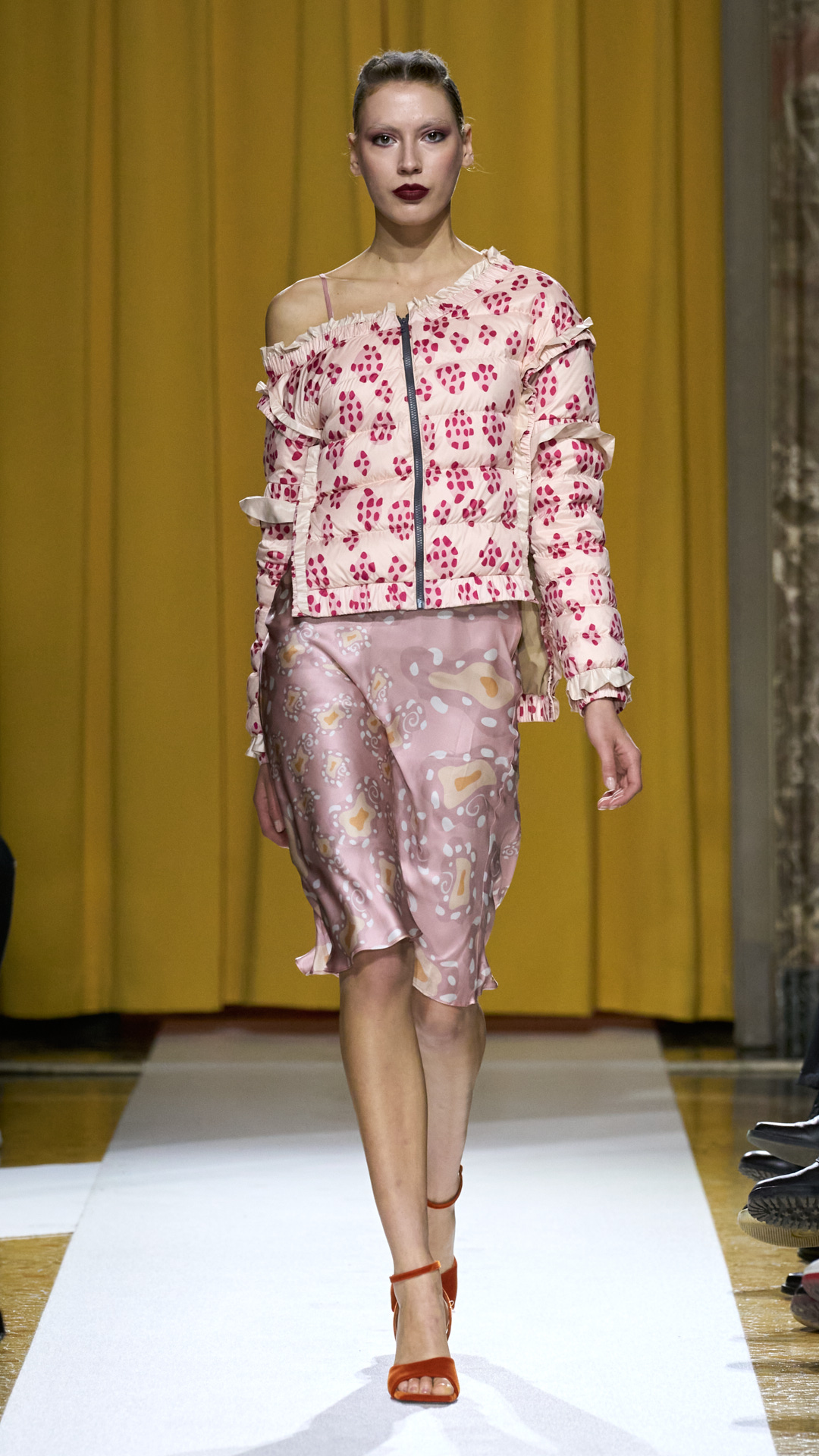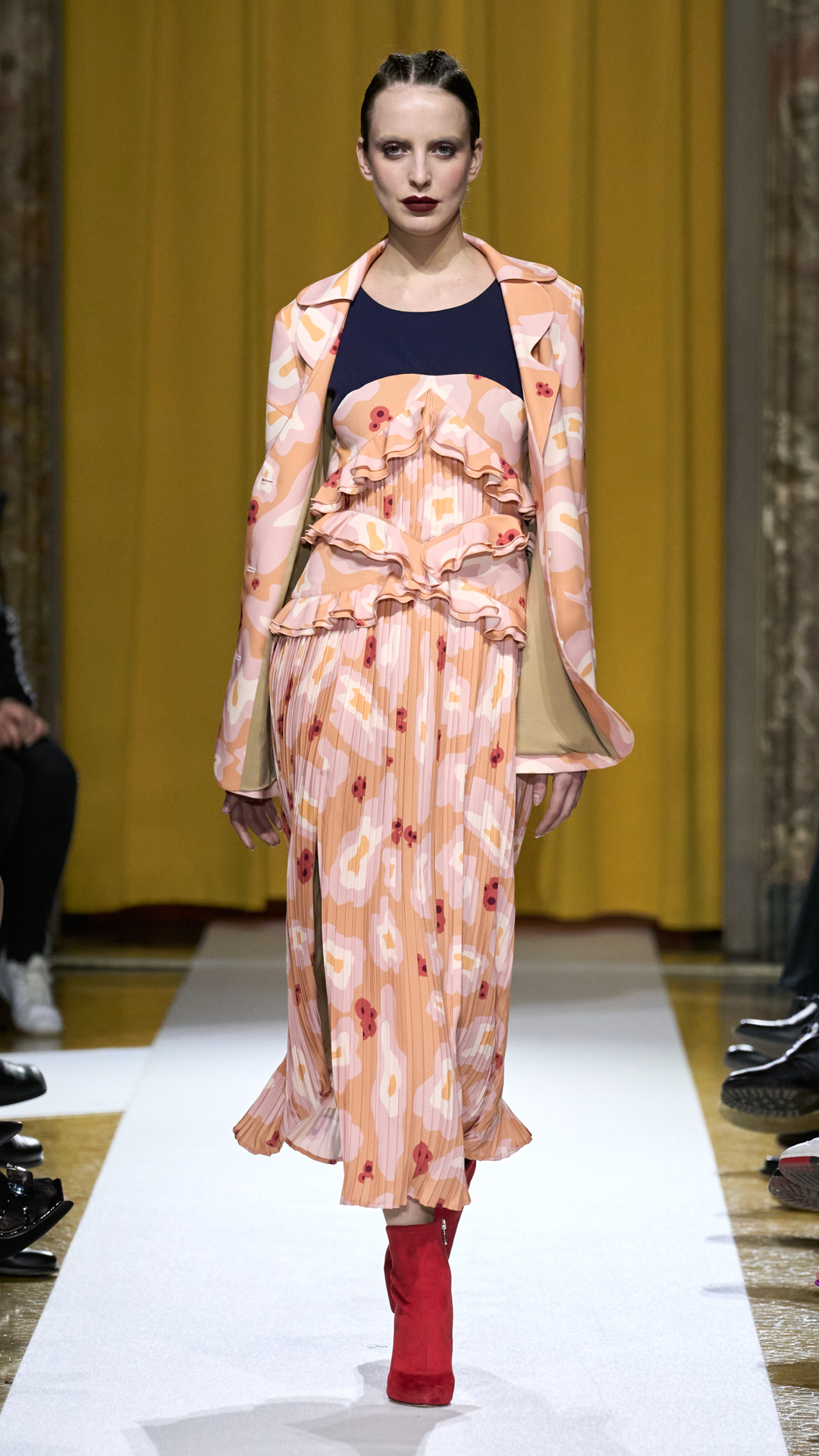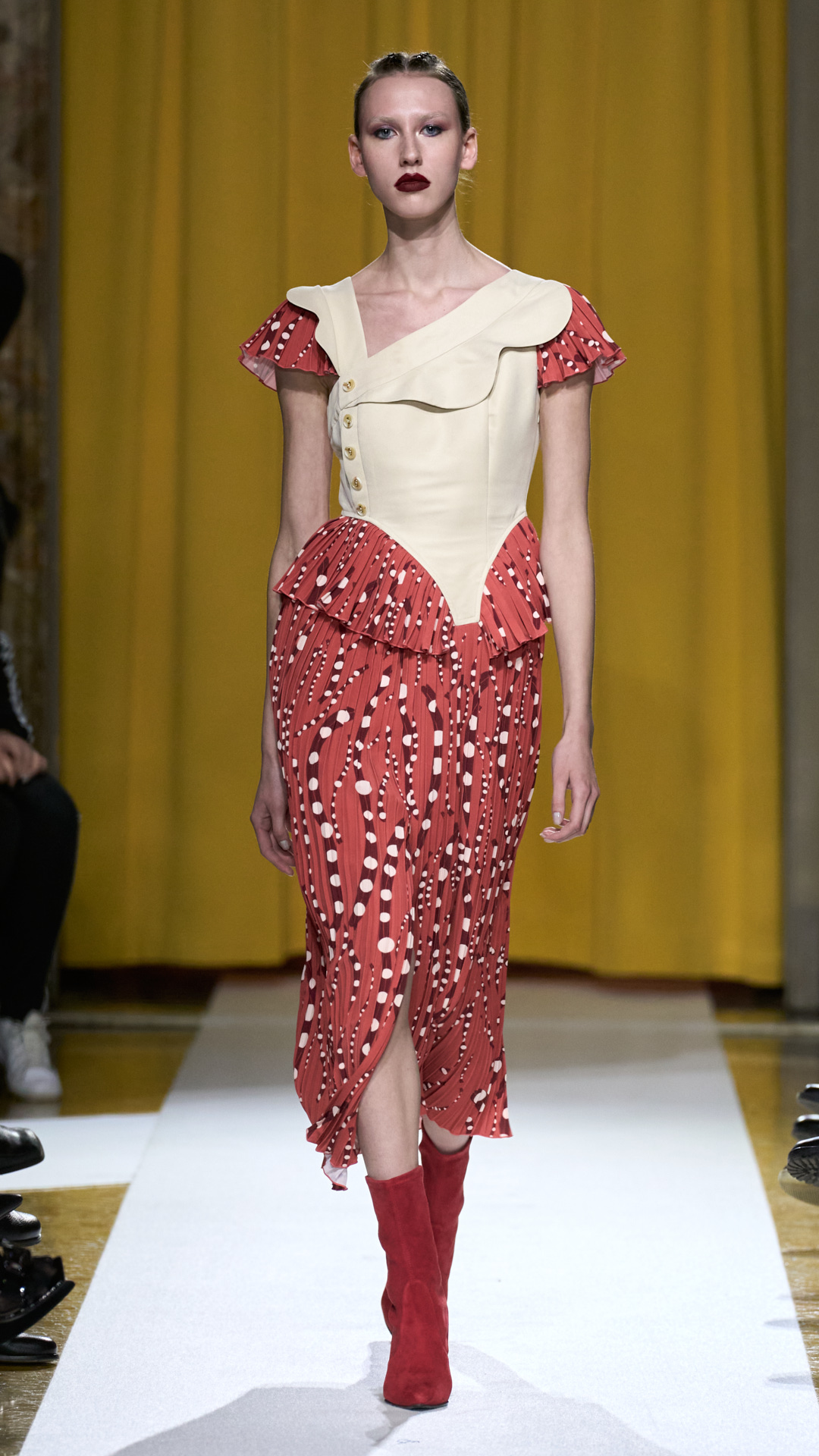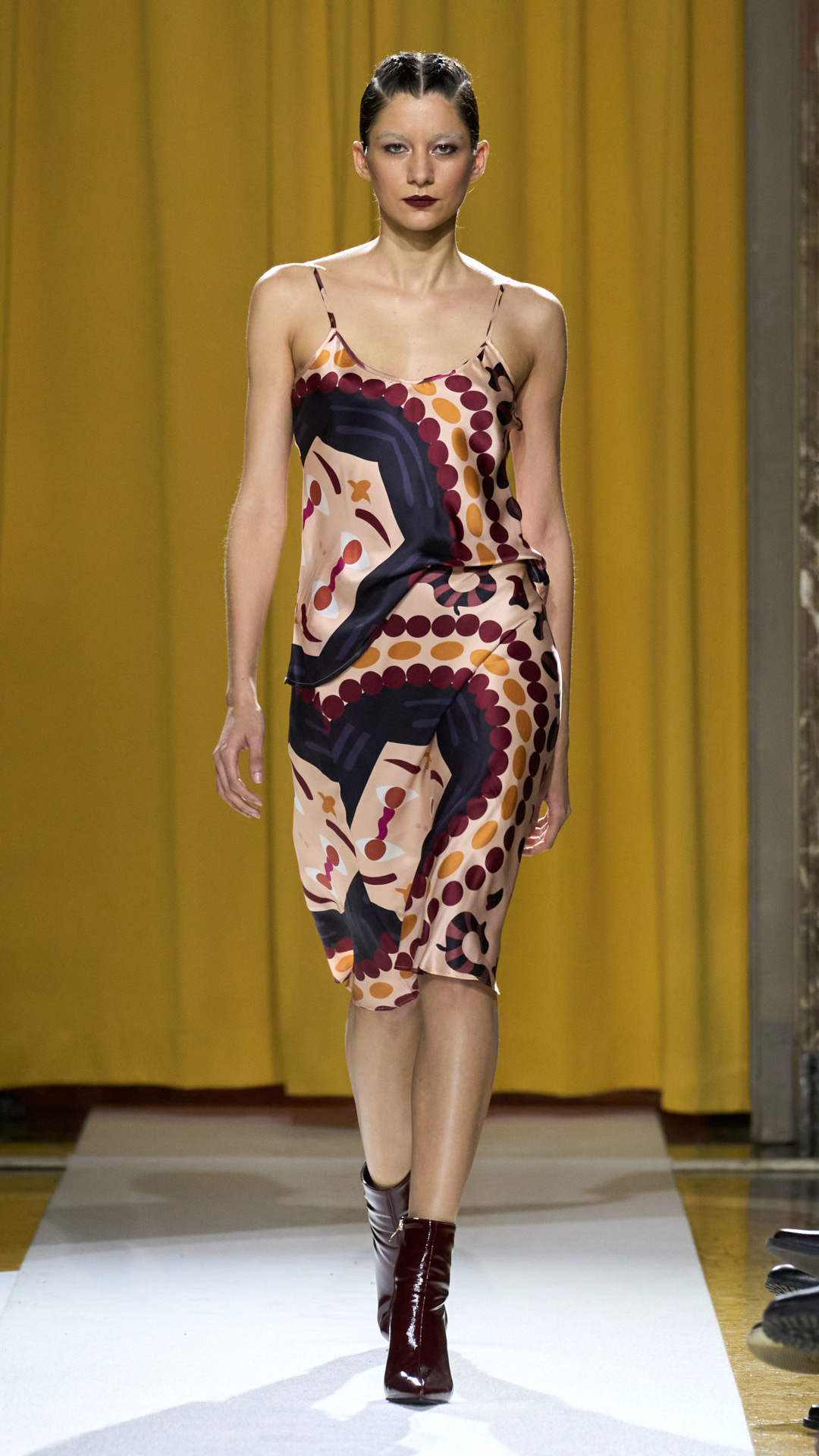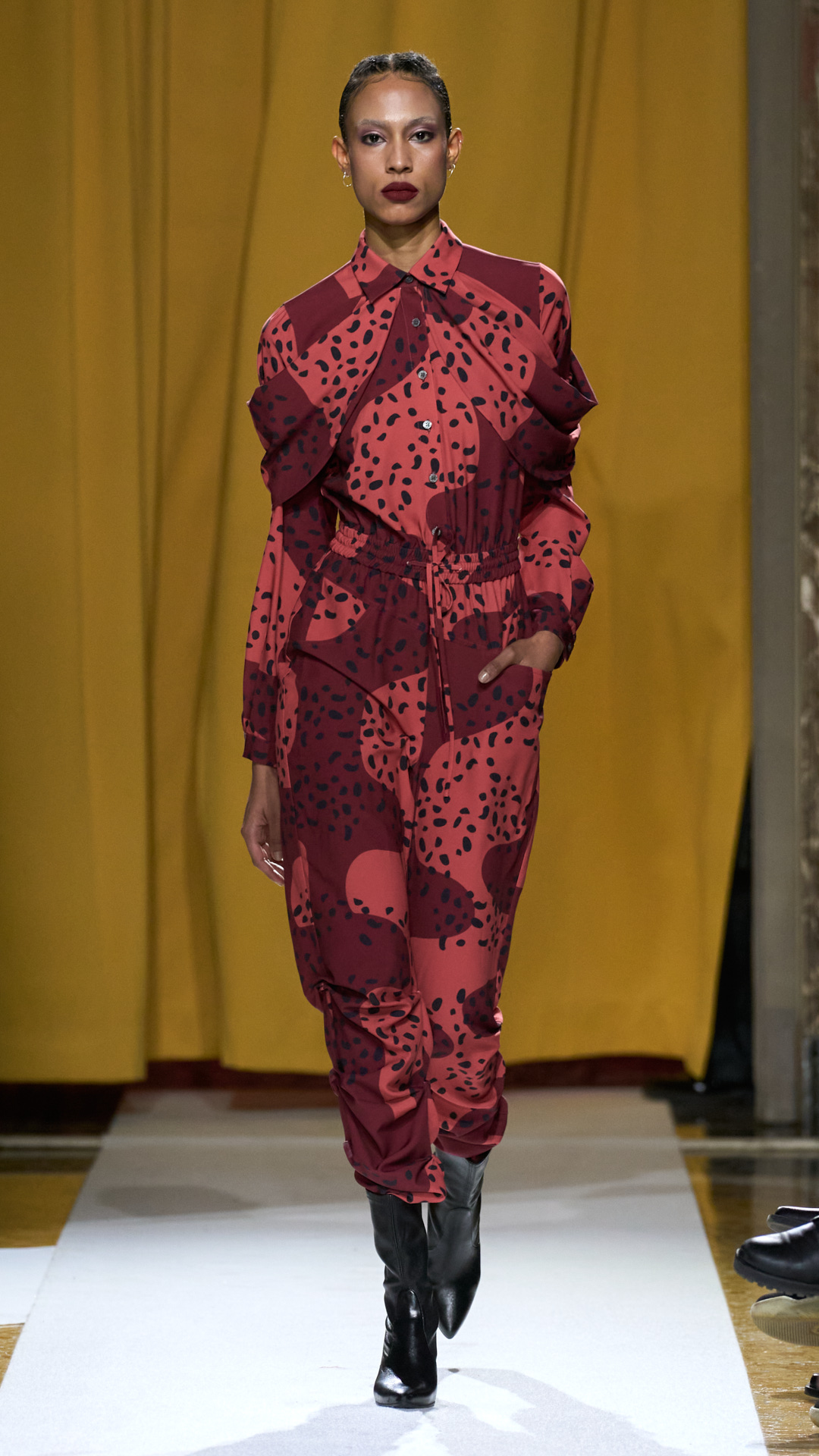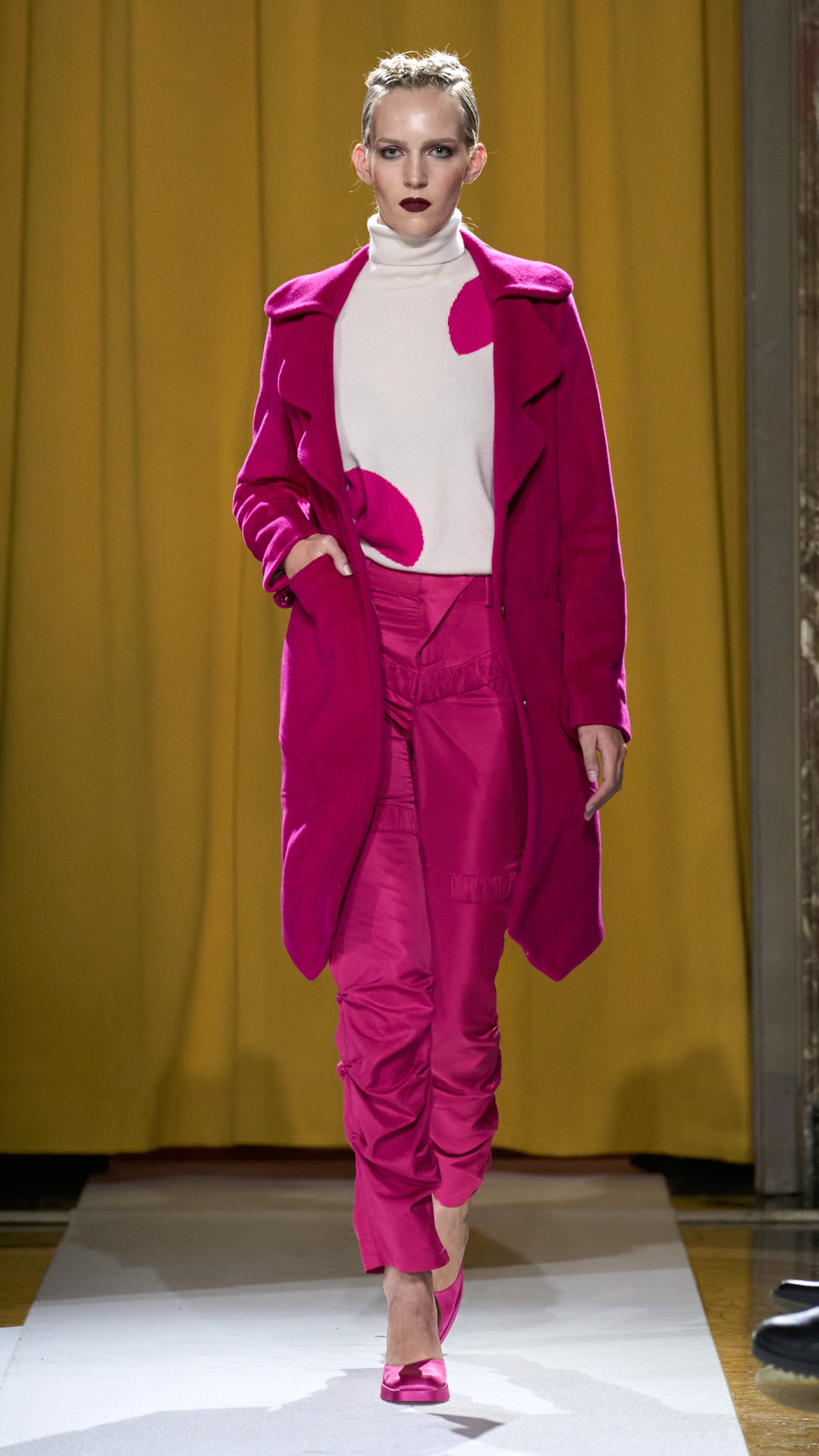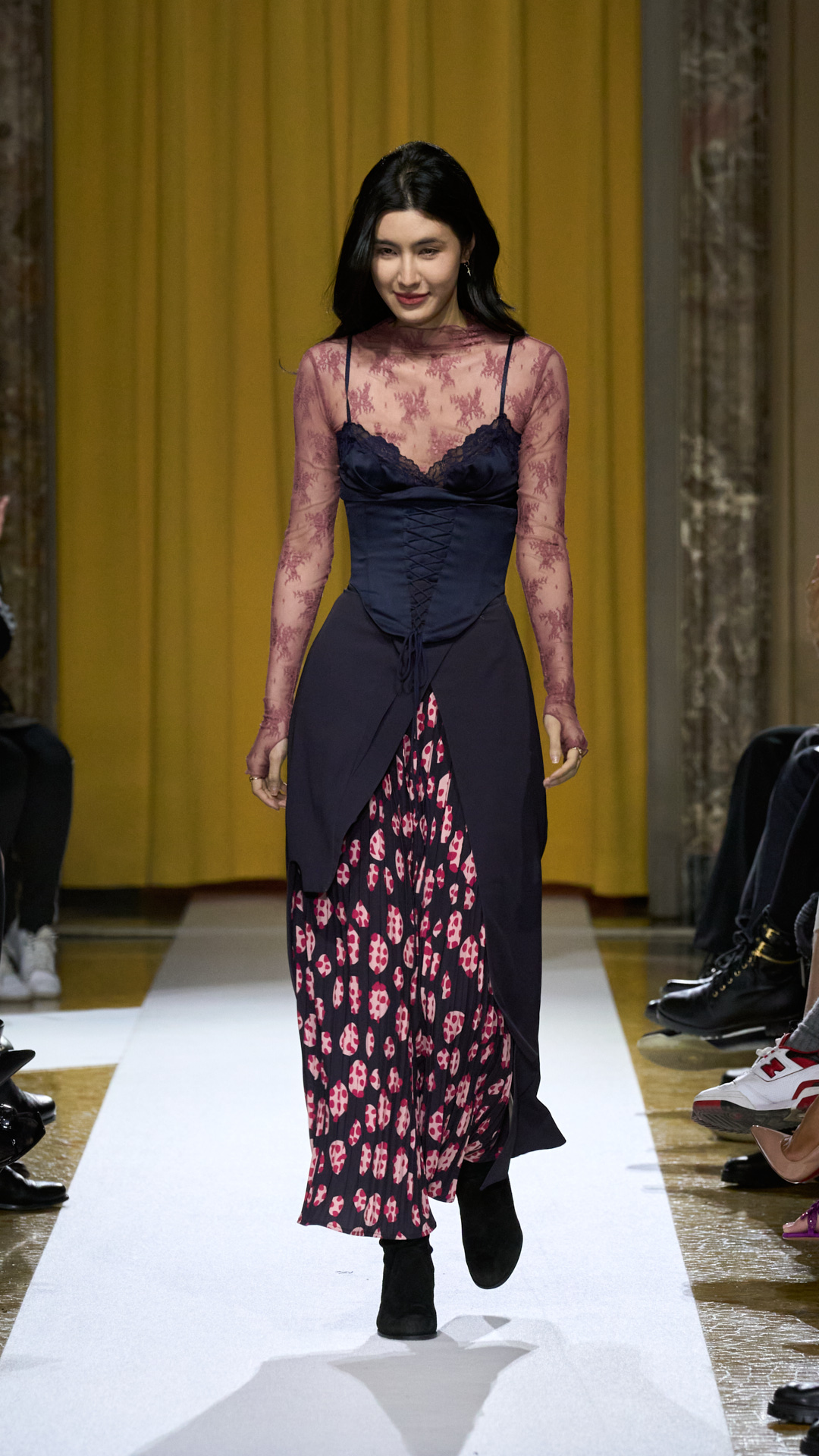 CLAUDIA BERTOLERO
DESIGNER CLAUDIA BERTOLERO AND HER SOURCE OF INSPIRATION,
THE PASO PERUANO HORSES
A beautiful woman, impetuous, creative and a lover of equestrian sport. She comes from an Italian-Peruvian family and grew up in Lima. Between games, unforgettable summers and trips to wonderful places, she left her childhood behind and moved abroad, always adopting the philosophy of life that her parents had taught her: education is something no one can take away from you. Her first stop was Miami where she studied Business Administration & Marketing at the University of Miami and Fashion Merchandising at the Miami International University of Art and Design. It was, however, her professional experience with Prada and Versace that took her to the next step. Fascinated by the fashion industry, Claudia decided to move to the fashion capital of the world: Milan. Attending the Textile Design & Interior Design course at the prestigious Istituto Europeo di Design, walking along the opulent via Monte Napoleone and absorbing the famous culture of the Lombardy region, it was clear to her that she was heading in the right direction.
However, during a visit to her family in Peru, she received an unexpected gift that gave her the necessary inspiration she had been waiting for. The gift, a horse, opened her eyes to the world of fashion through equestrian sports, inspiring a fashion sense that combined her Italian-Peruvian roots, leisure with work, elegance with creativity, resulting in a truly unique product. After endless hours of arduous work and inspiration, Claudia decided she wanted to realise her dreams at any cost. The result was the illustrious award at both the Concurso Internacional de Jóvenes Creadores de la Moda in Lima, Peru and the Competition for Young Fashion Makers at the Carrousel del Louvre in Paris. Her curiosity for knowledge, however, did not end there; being an eternal student of the life of a perfectionist, Claudia completed her studies at the School of the Chambre Syndicale de la Haute Couture Parisienne, as a reward for her victory in Paris. Winning everything was not enough for her. What she really yearned for was to further develop her techniques, language and culture. Her work, now in her atelier in Lima, Peru, her numerous prestigious awards, countless fashion shows and various appearances on the front pages of newspapers are just a few examples of how Claudia grew not only as a renowned fashion designer but also as a human being. Her enthusiasm for fashion and life are evident in her work. Fashion is her life, horses her passion.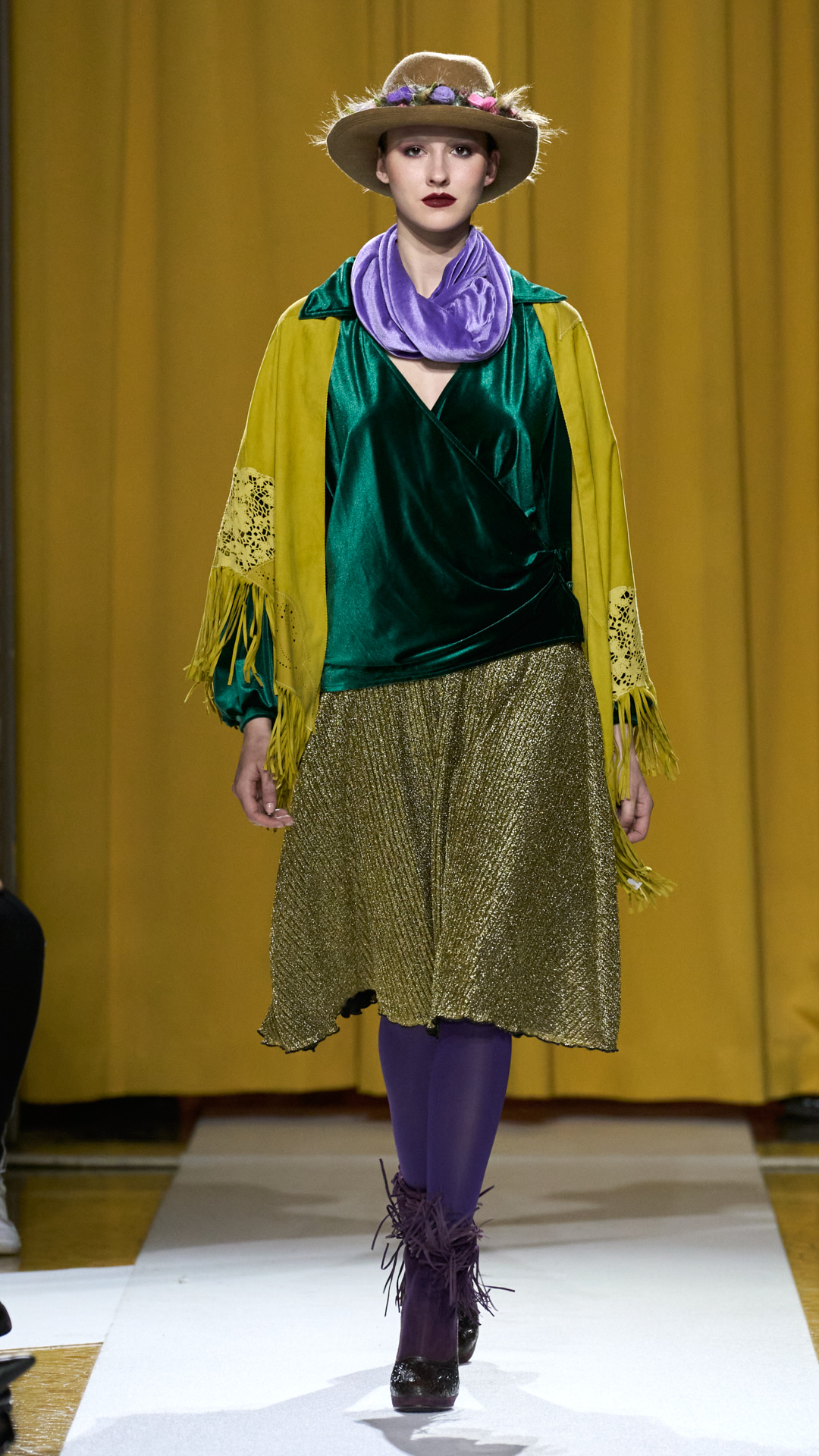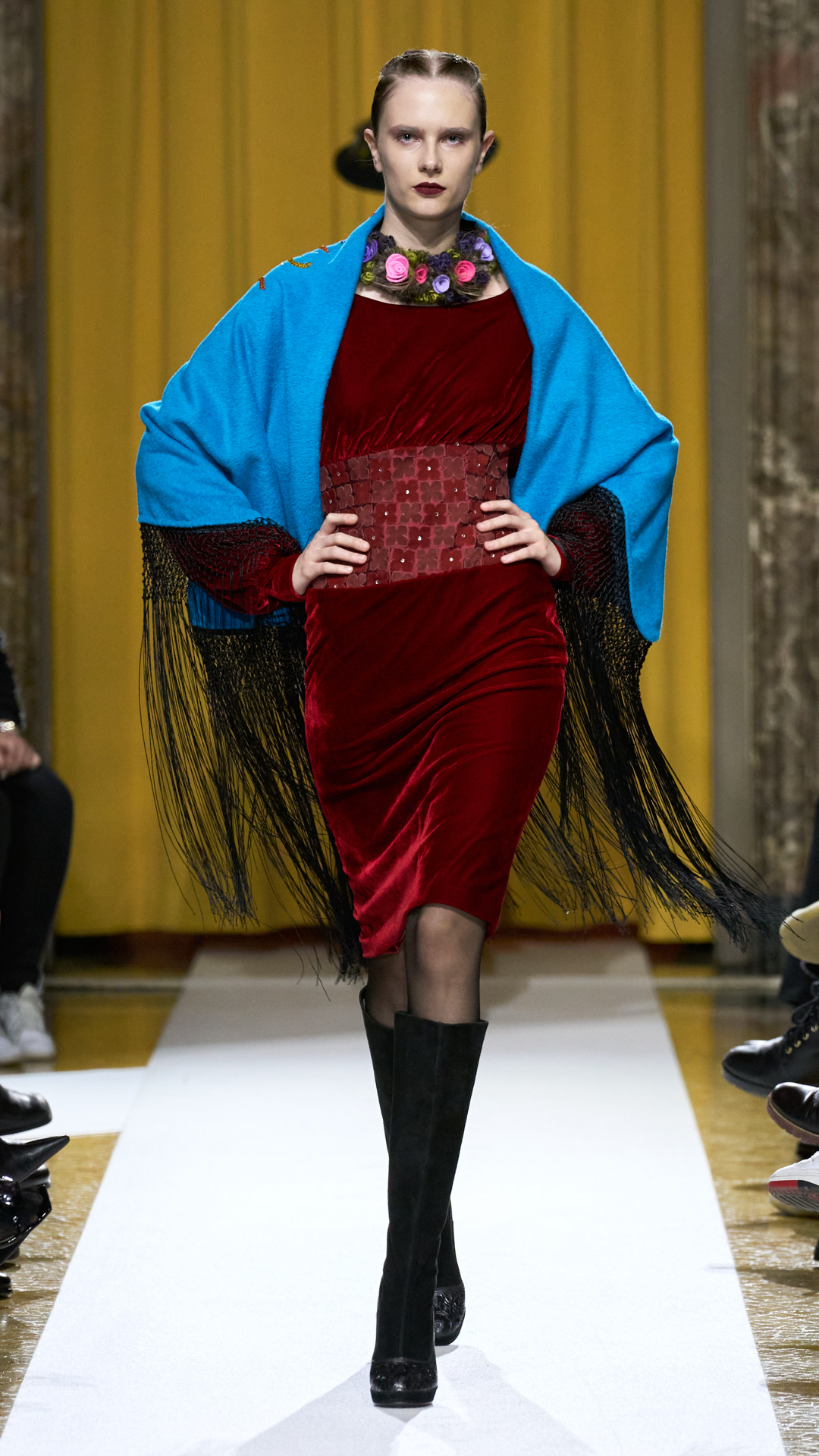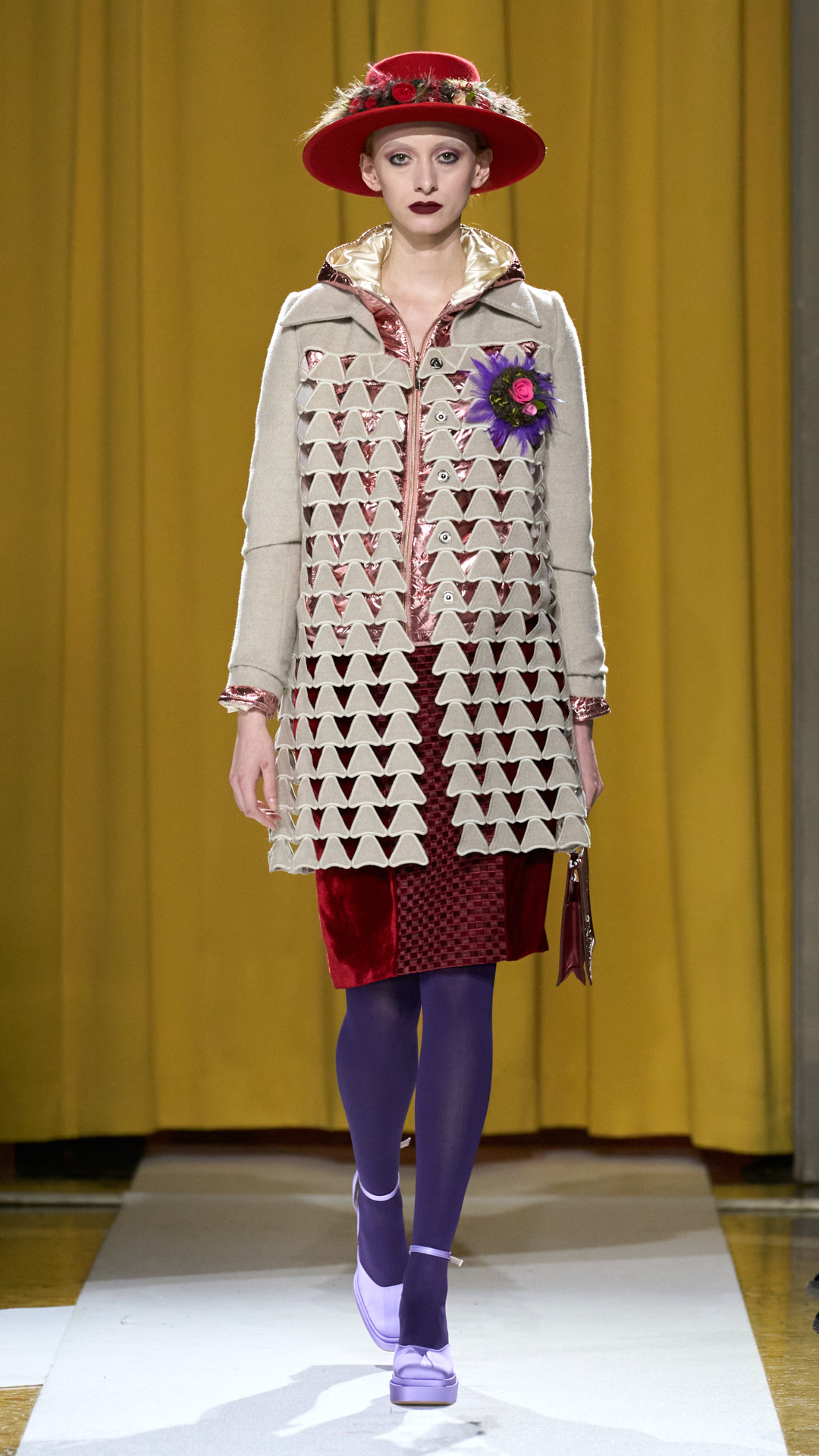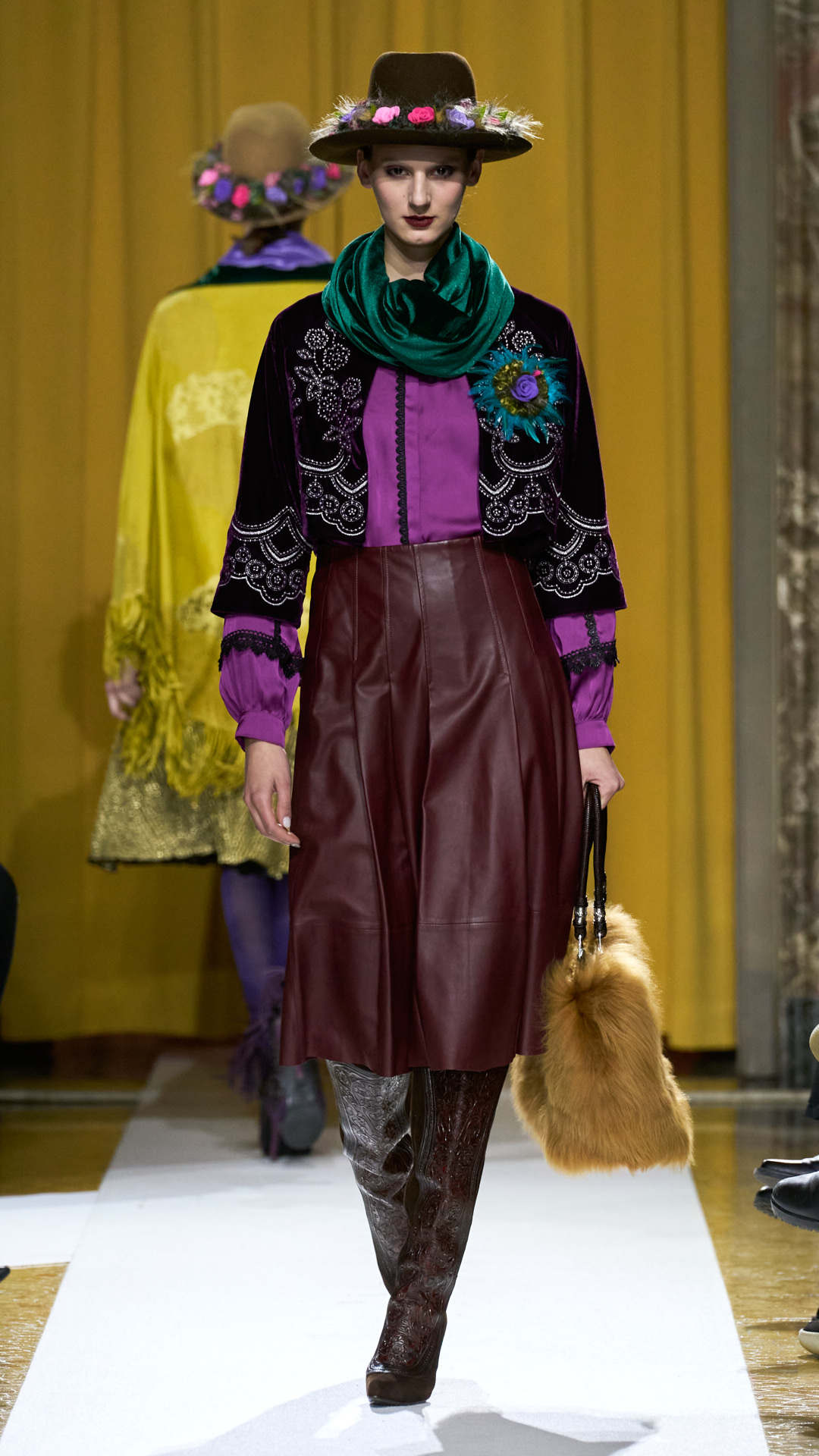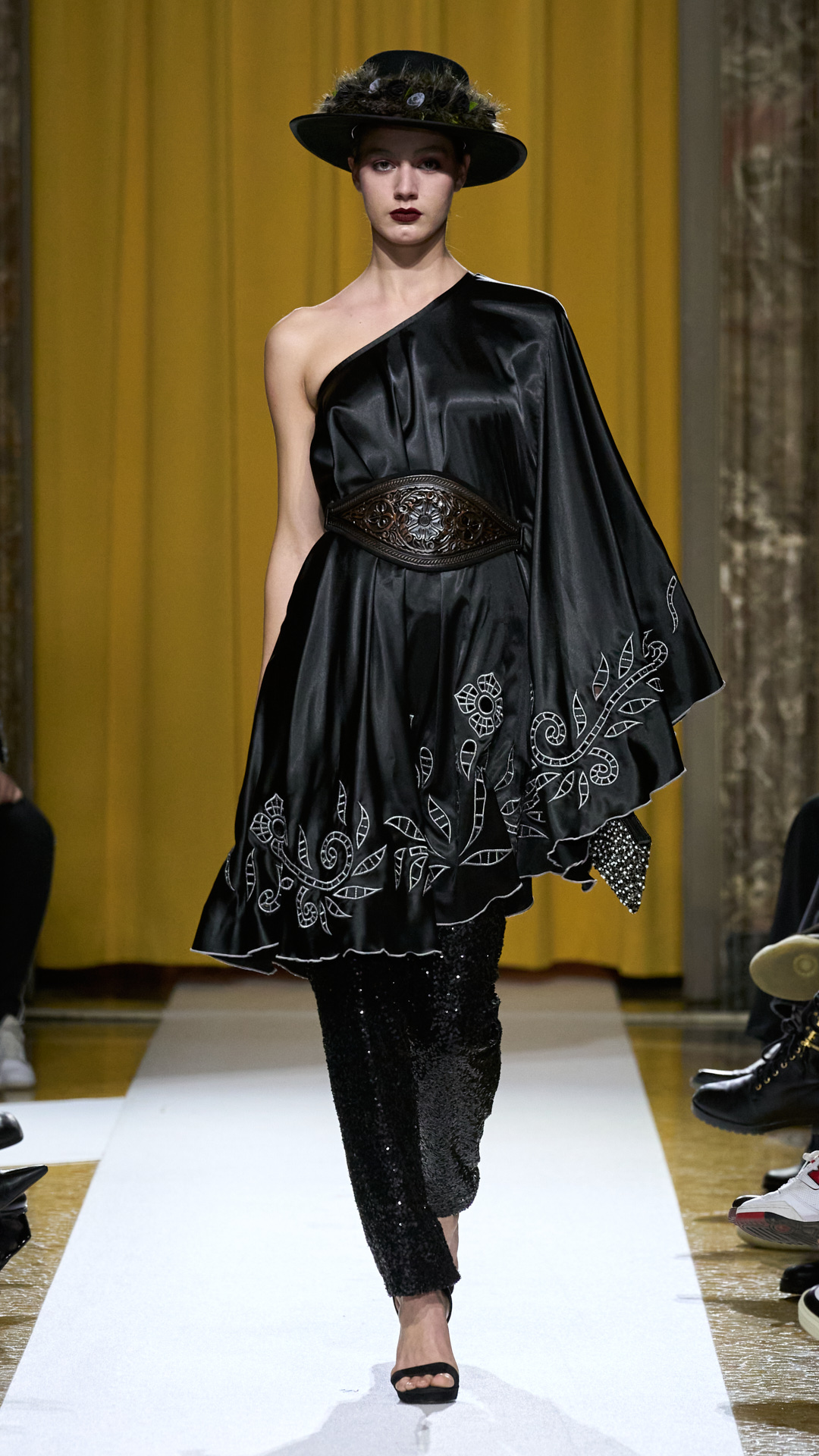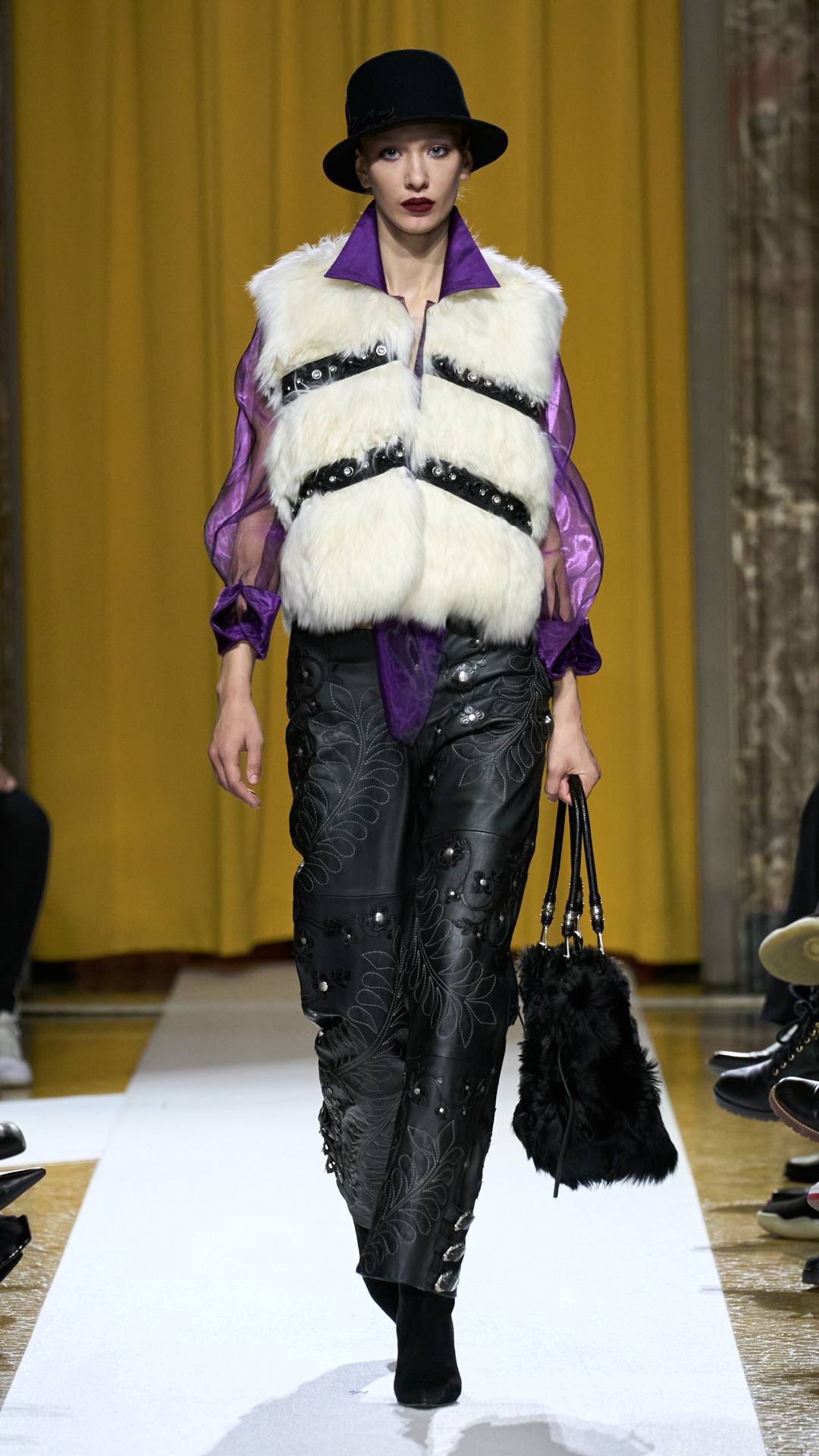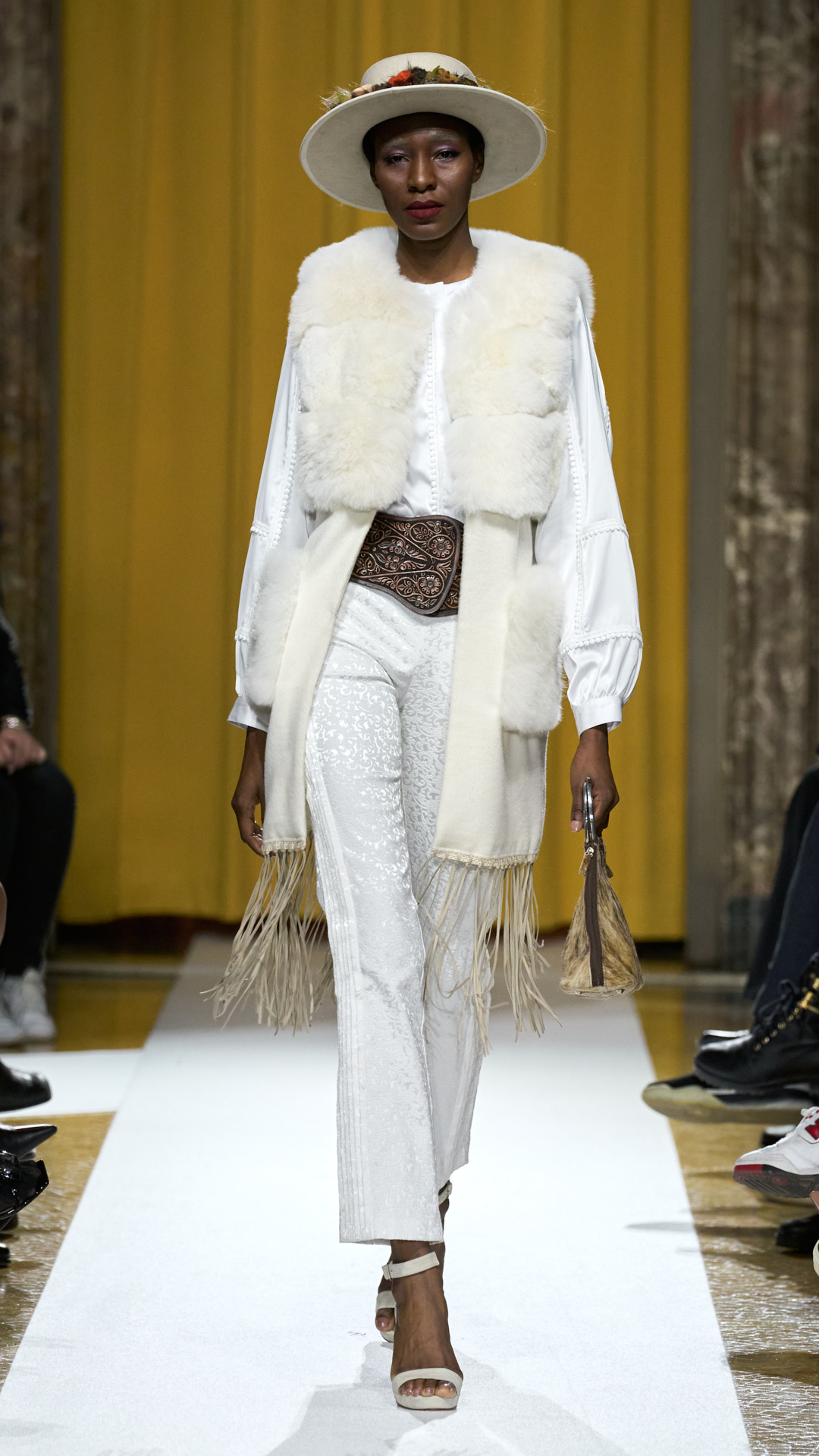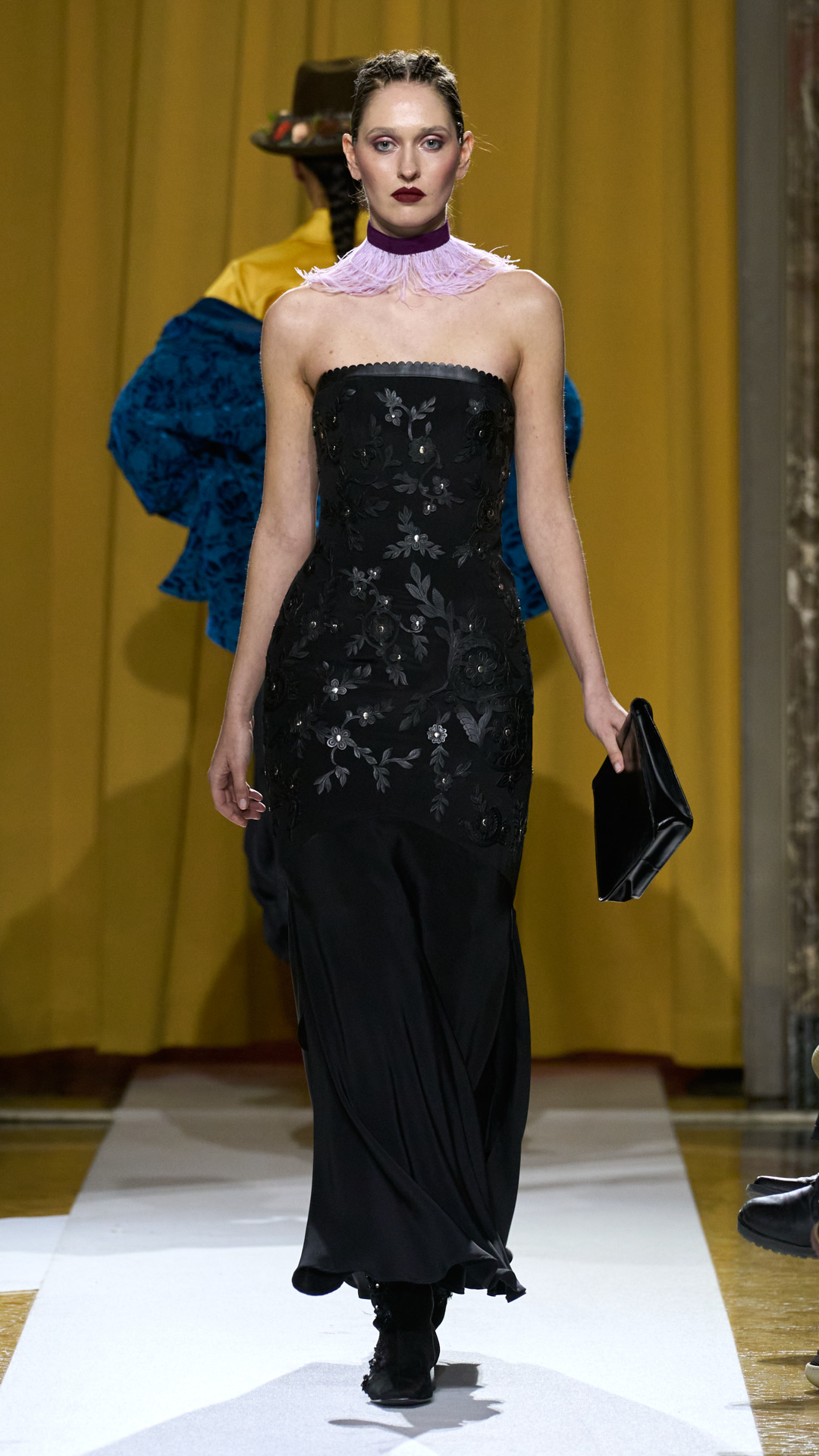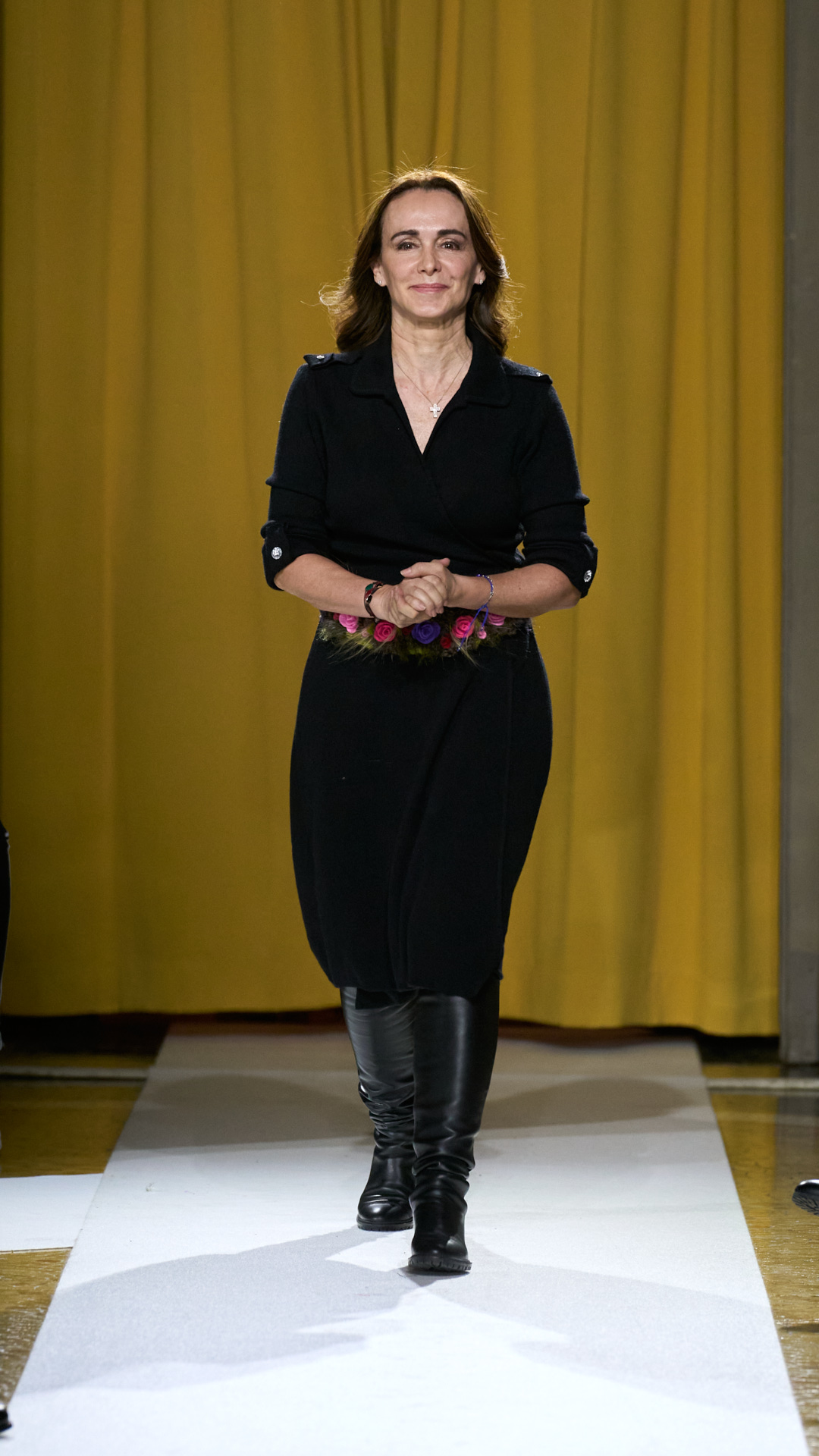 SAMIR KERZABI
HEDERA
Samir Kerzabi presents the HEDERA collection
The collection is inspired by the beauty of ivy, gentle strength, longevity and perseverance. Samir Kerzabi's vision is one of authentic modernity that draws inspiration from his Algerian and North African roots and traditions.
Born in Oran, Algeria, Samir Kerzabi grew up and matured between artistic creativity and an environment steeped in precious traditional garments given his family's Tlemcen origins. His first fashion creations came about when he was very young. In fact, he began his creative journey and training in fashion while studying at university. Samir Kerzabi has taken part in many international fashion events, from Turkey to Cameroon, France, Belgium, Dubai, South Korea and Lebanon. His creations, made up of warm colours embellished with sophisticated embroidery and structured clothes mix aesthetic taste and sensitivity for architecture in a successful alliance that makes his style instantly recognisable.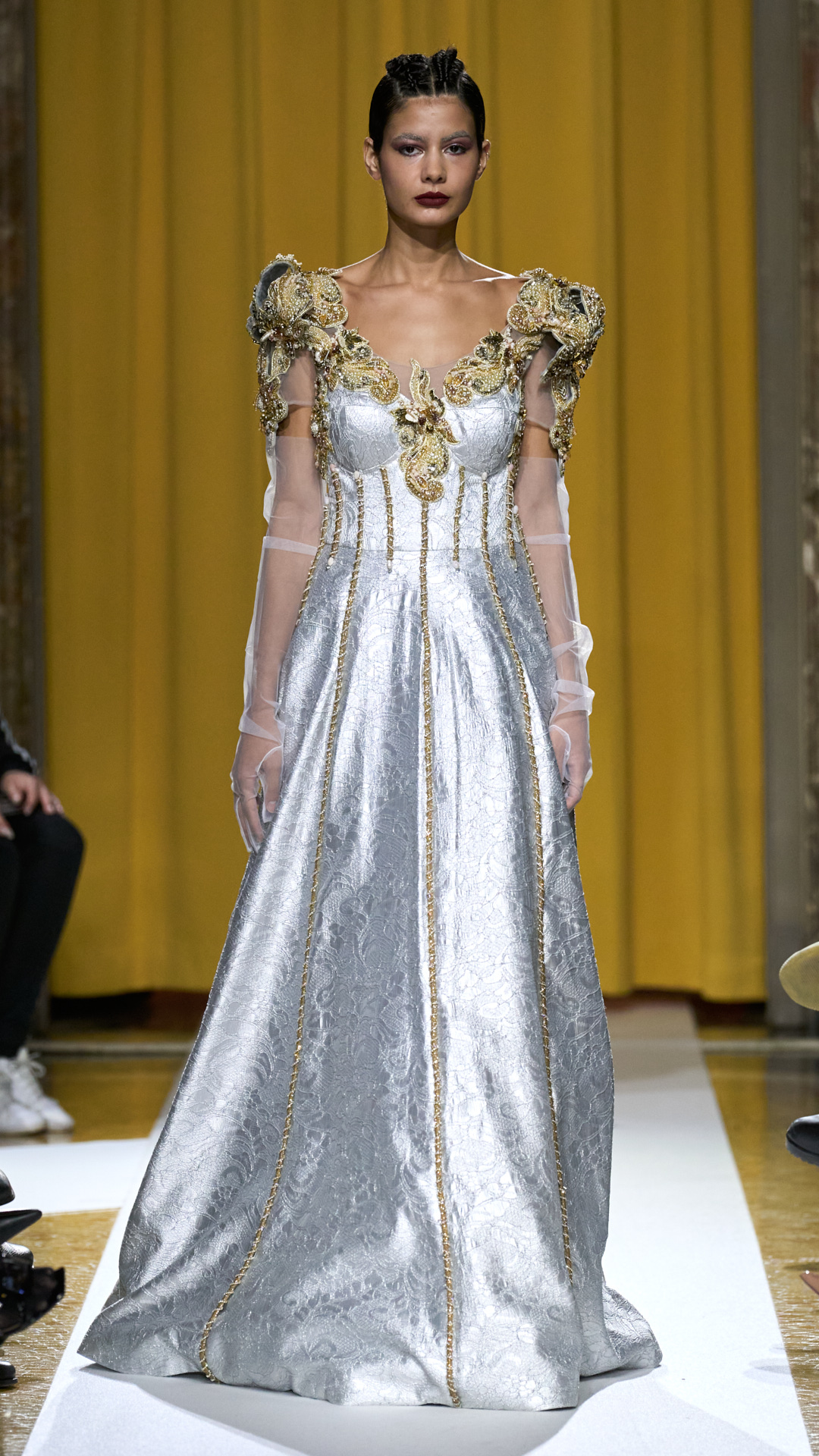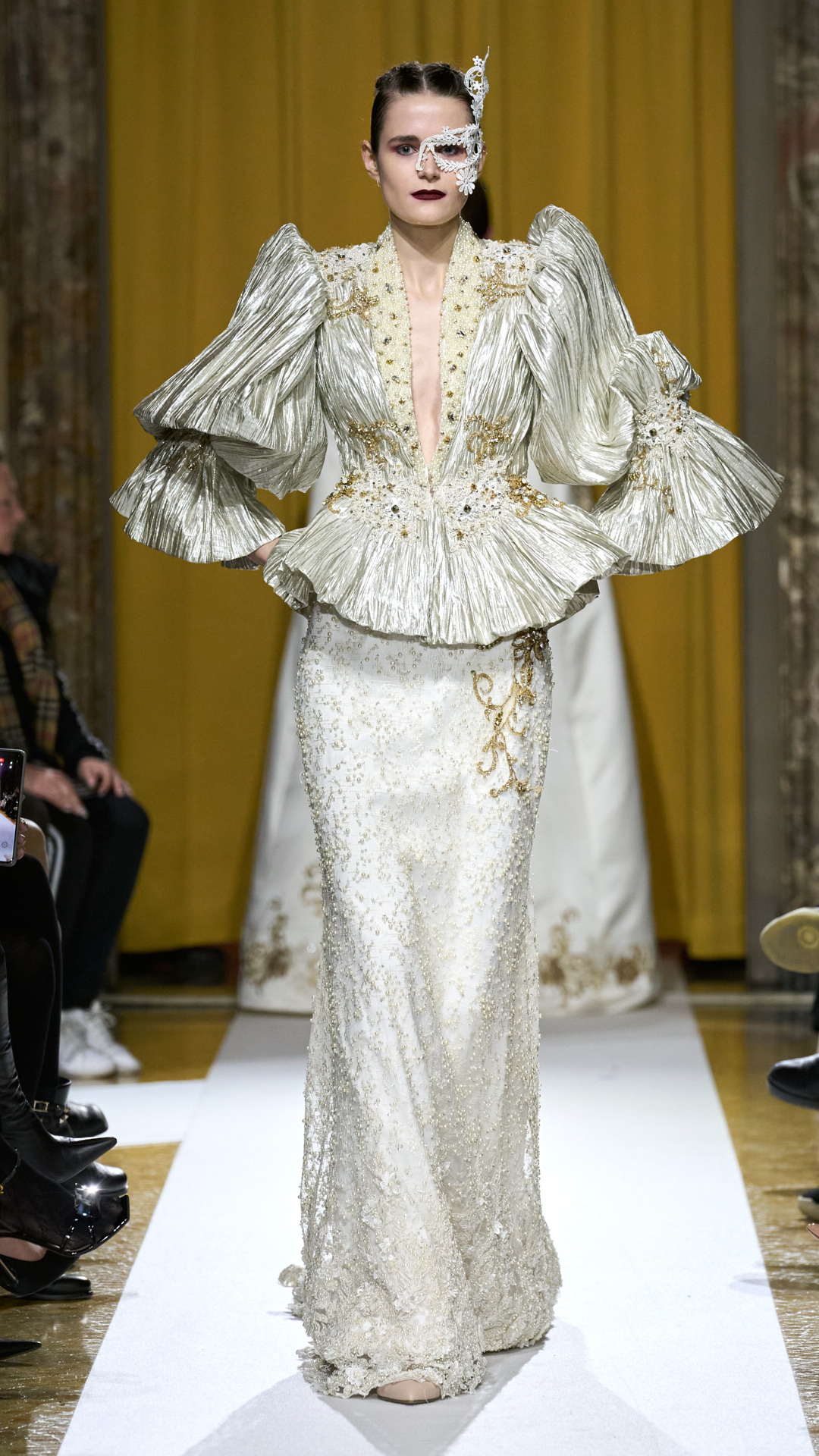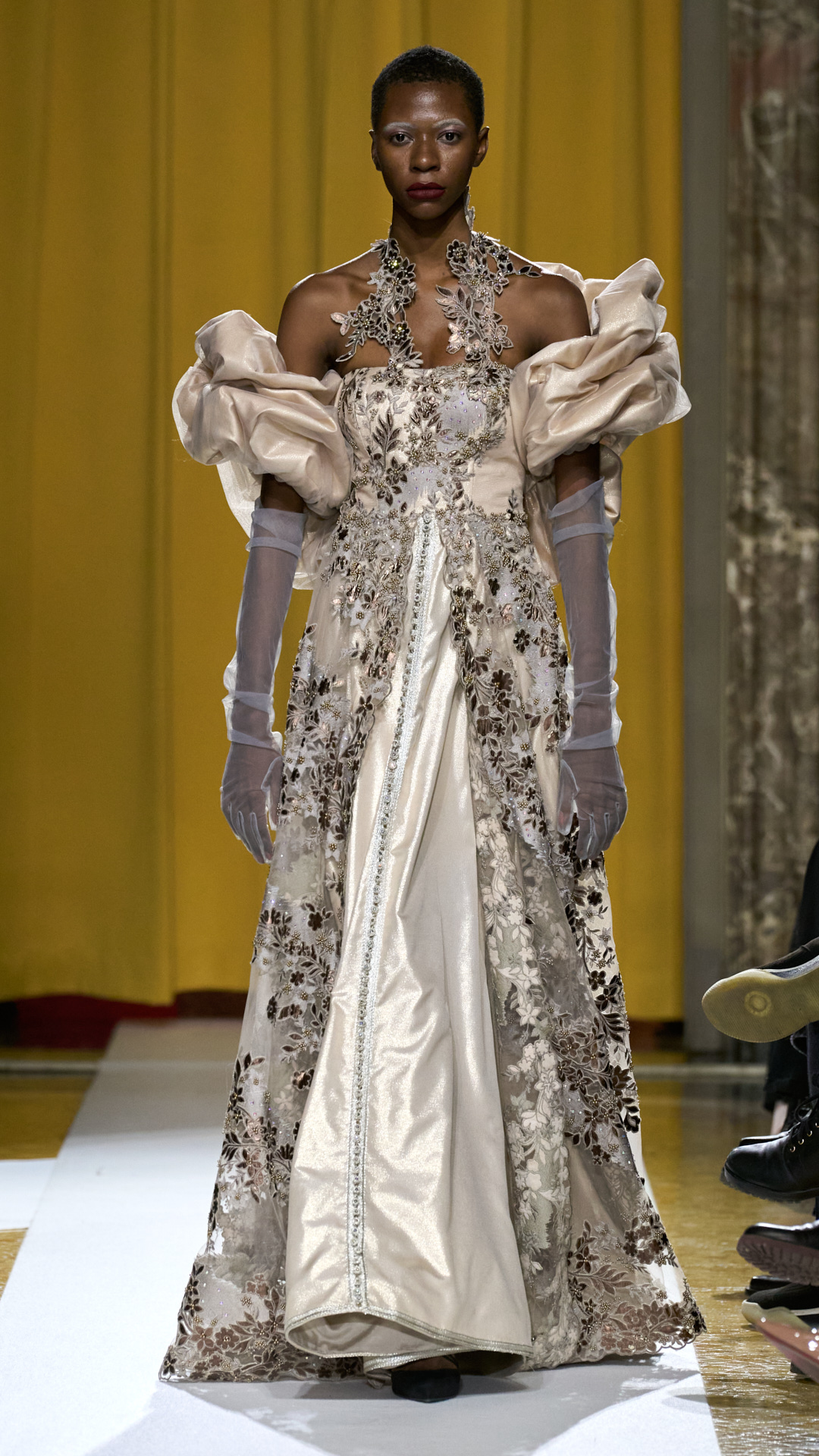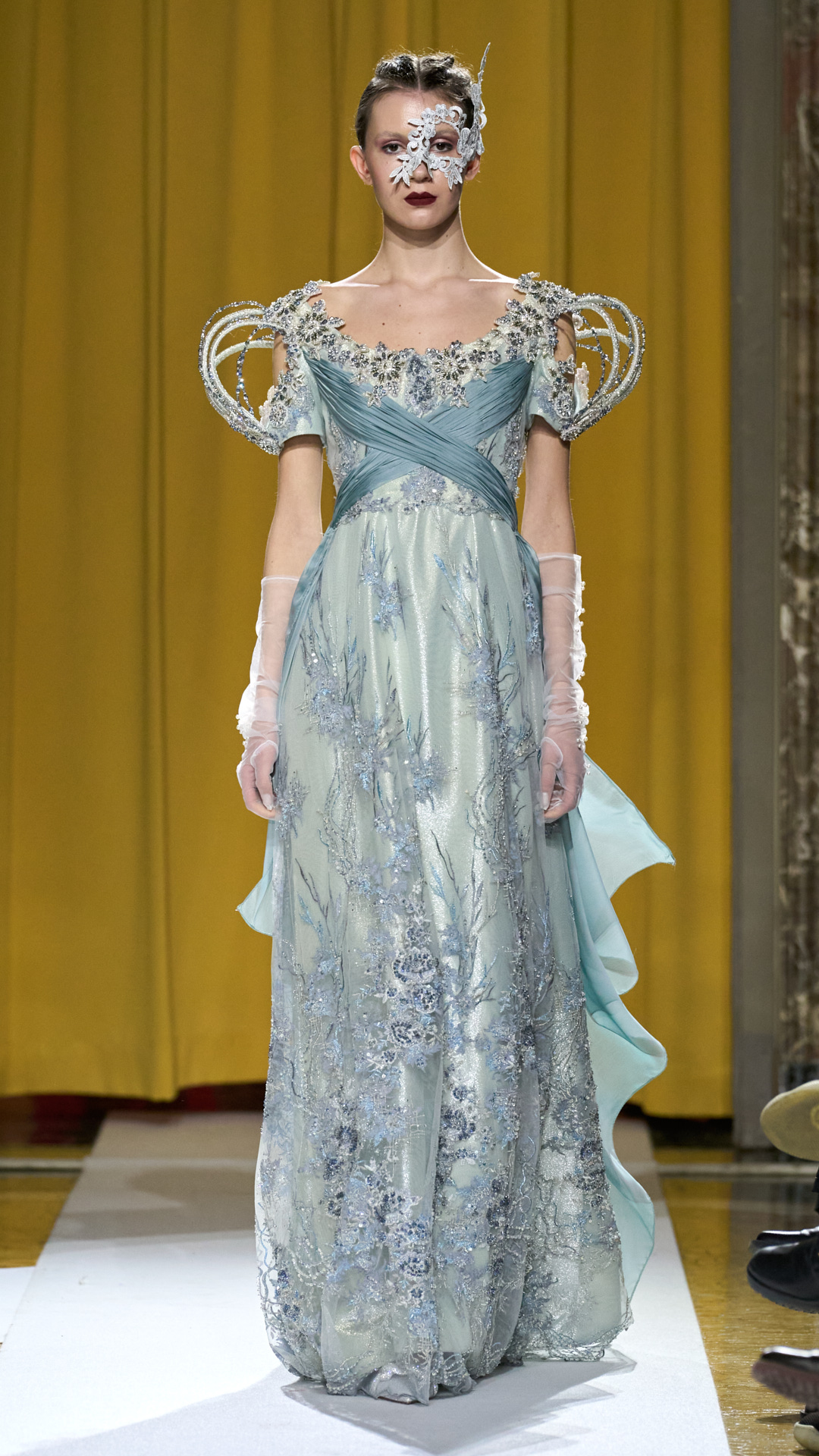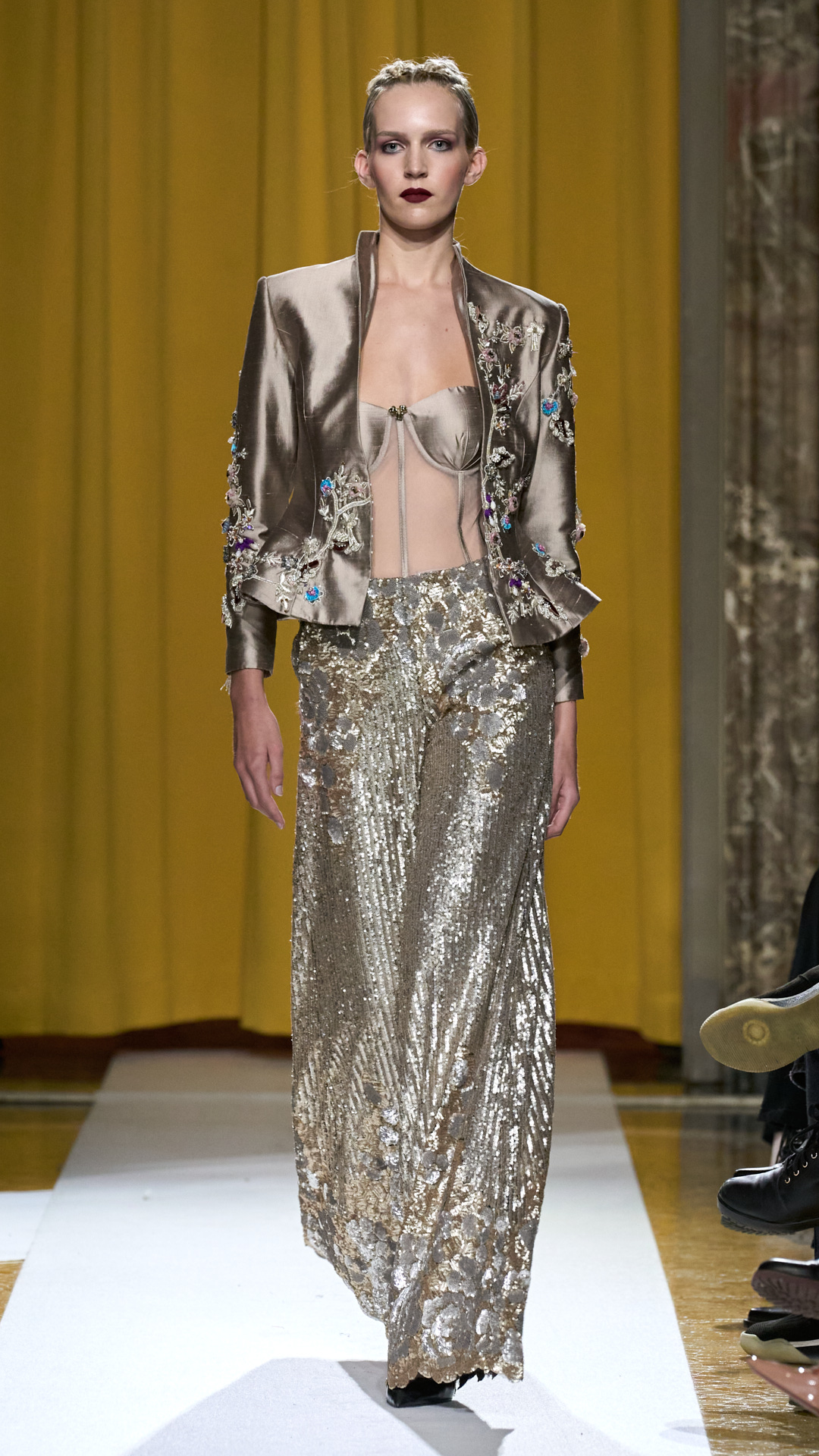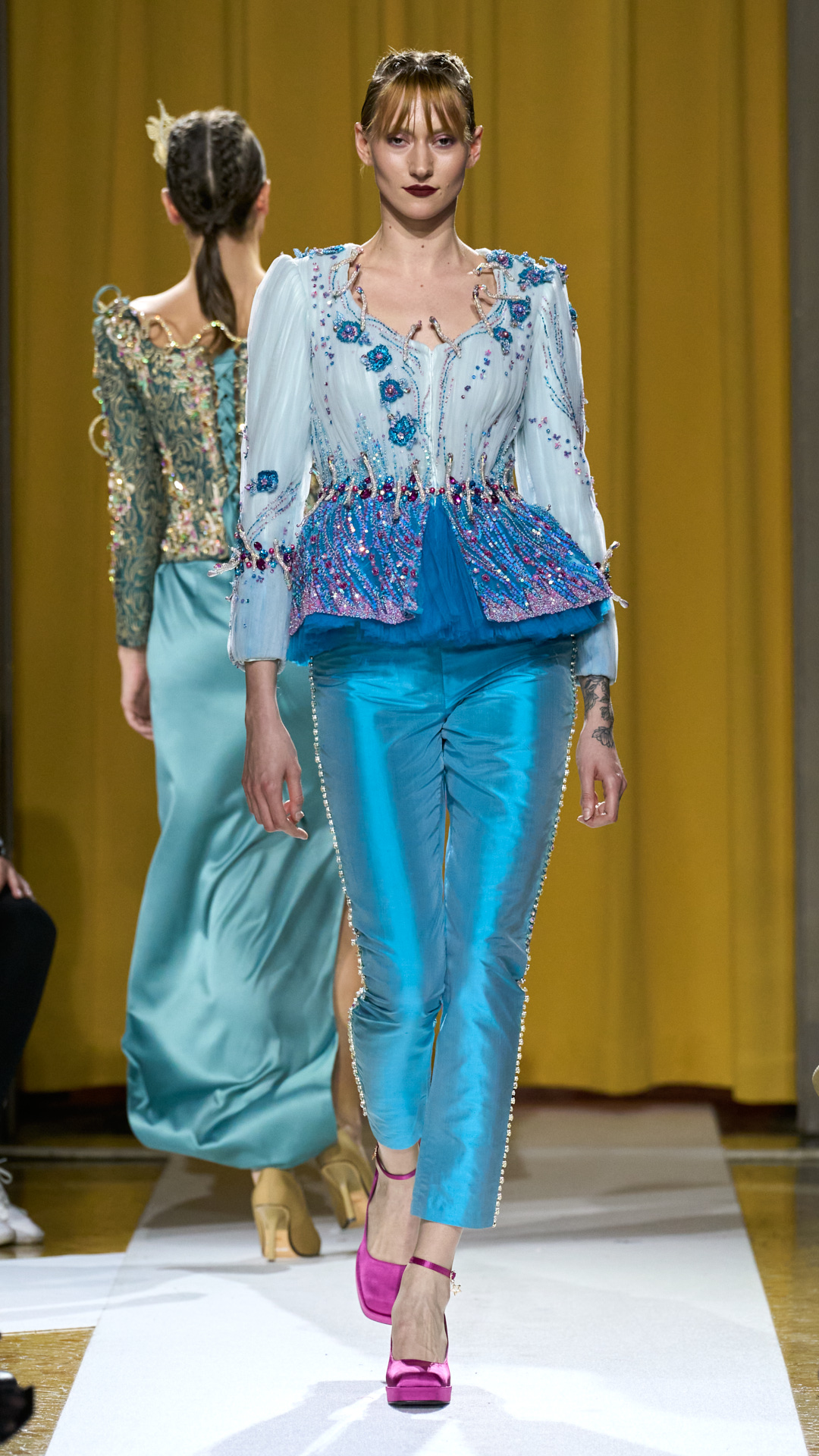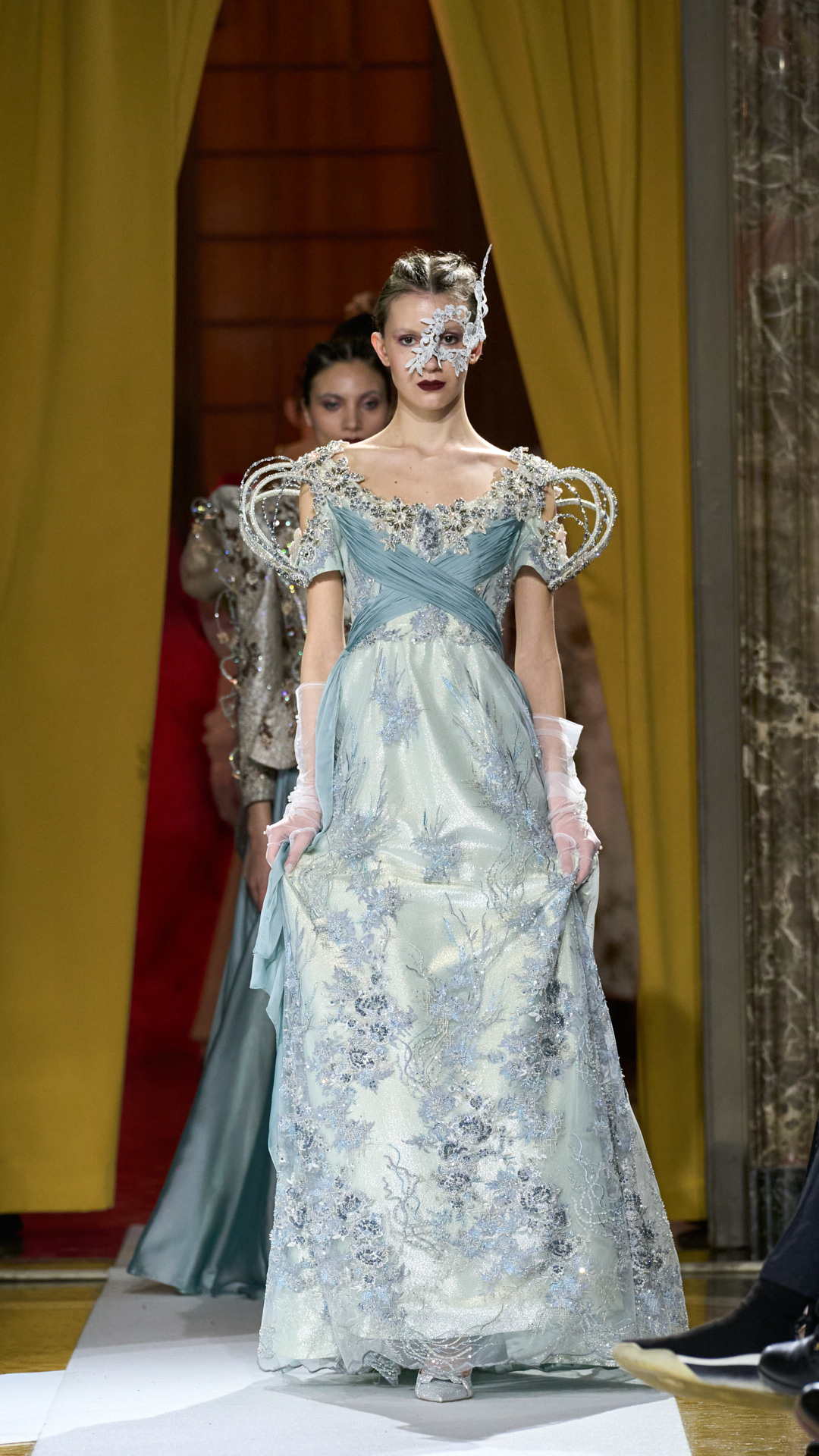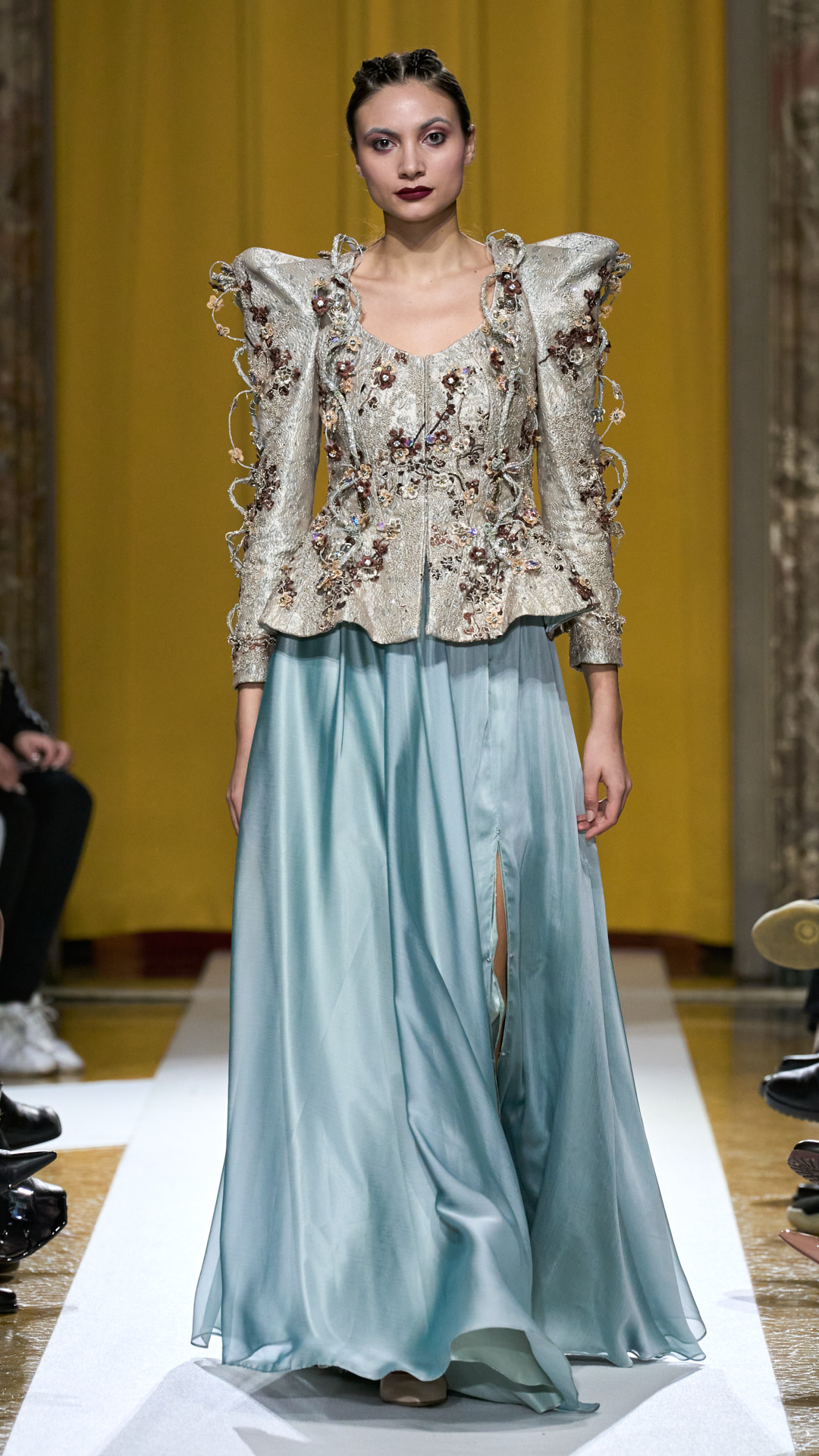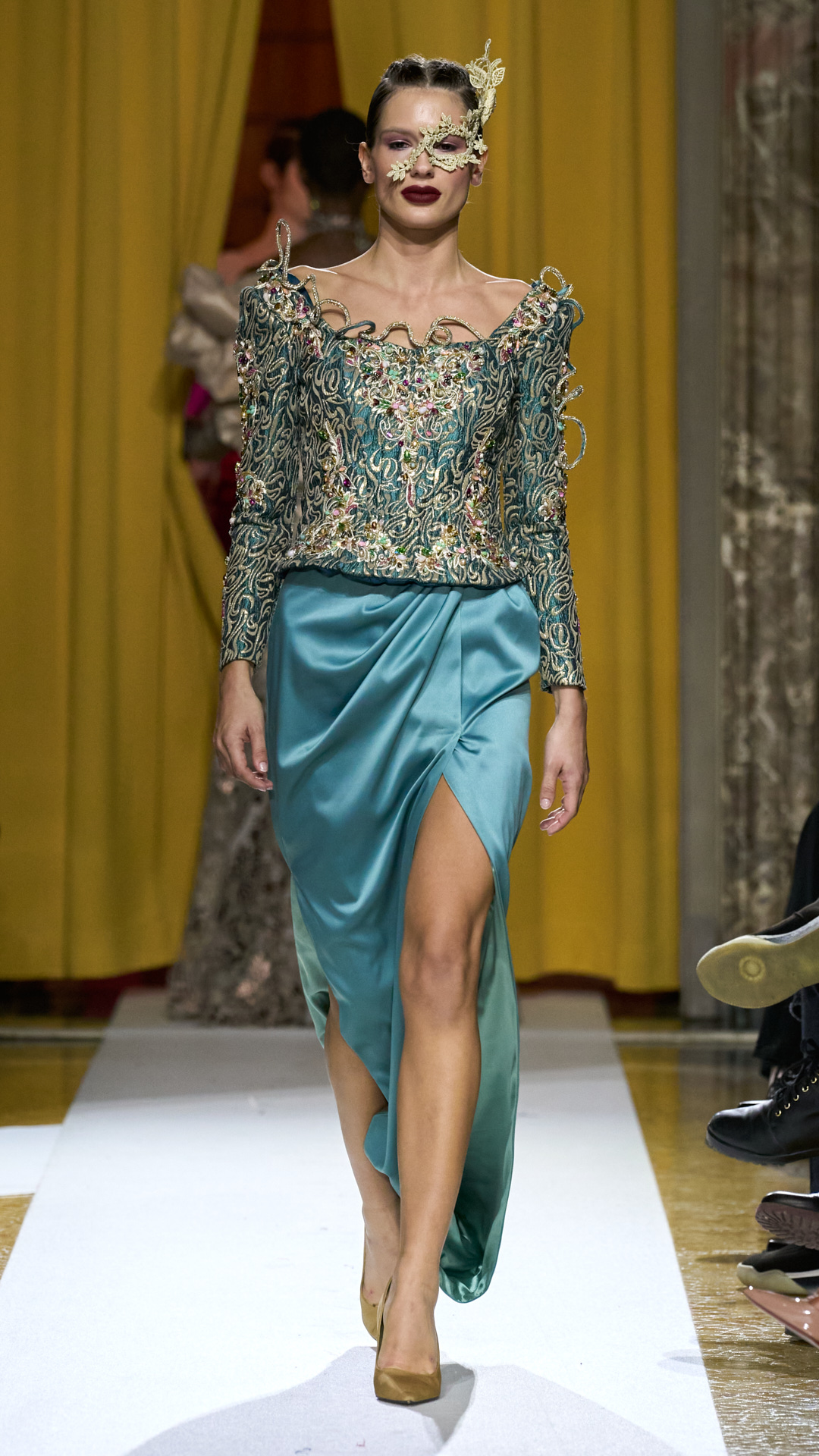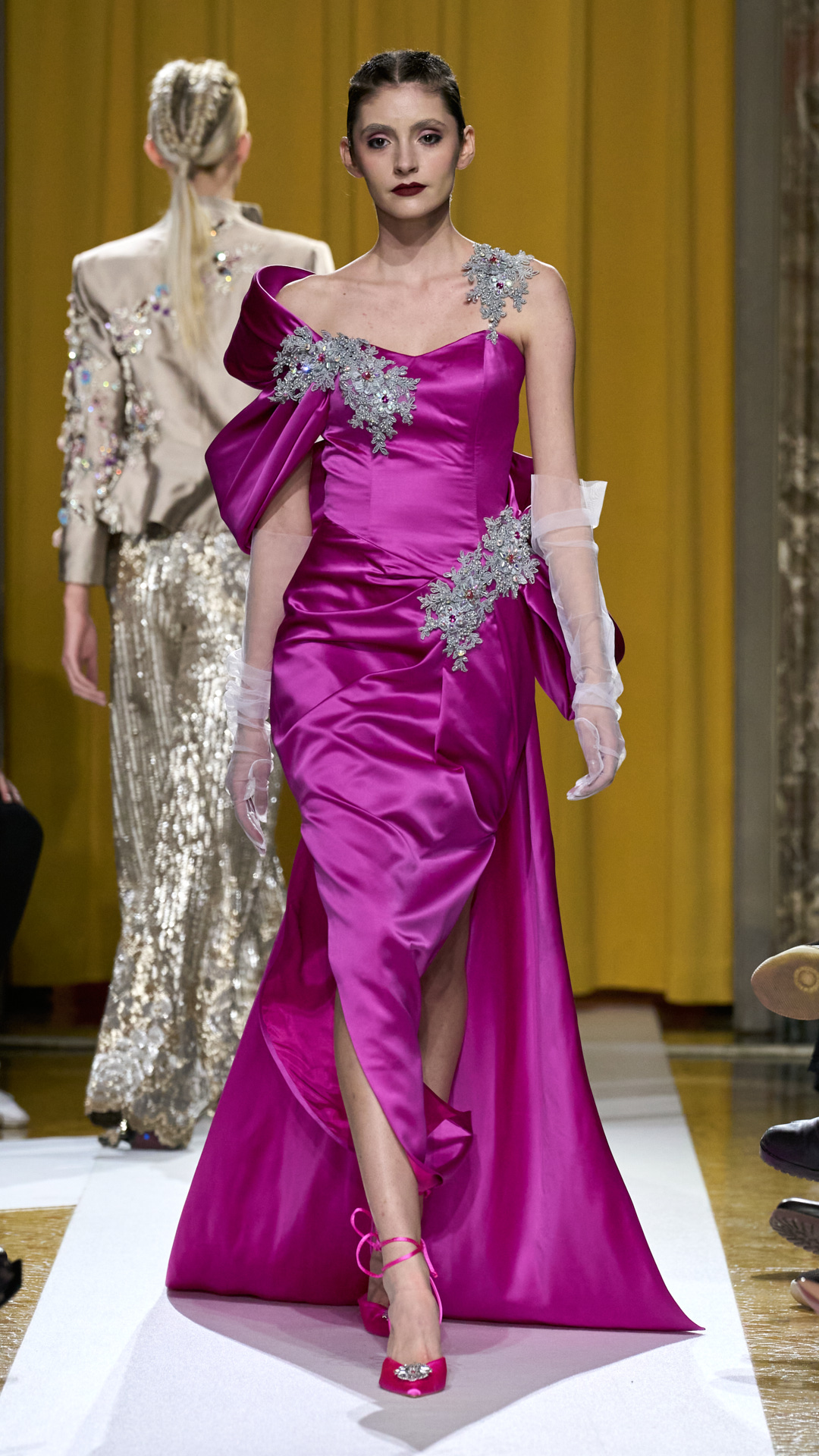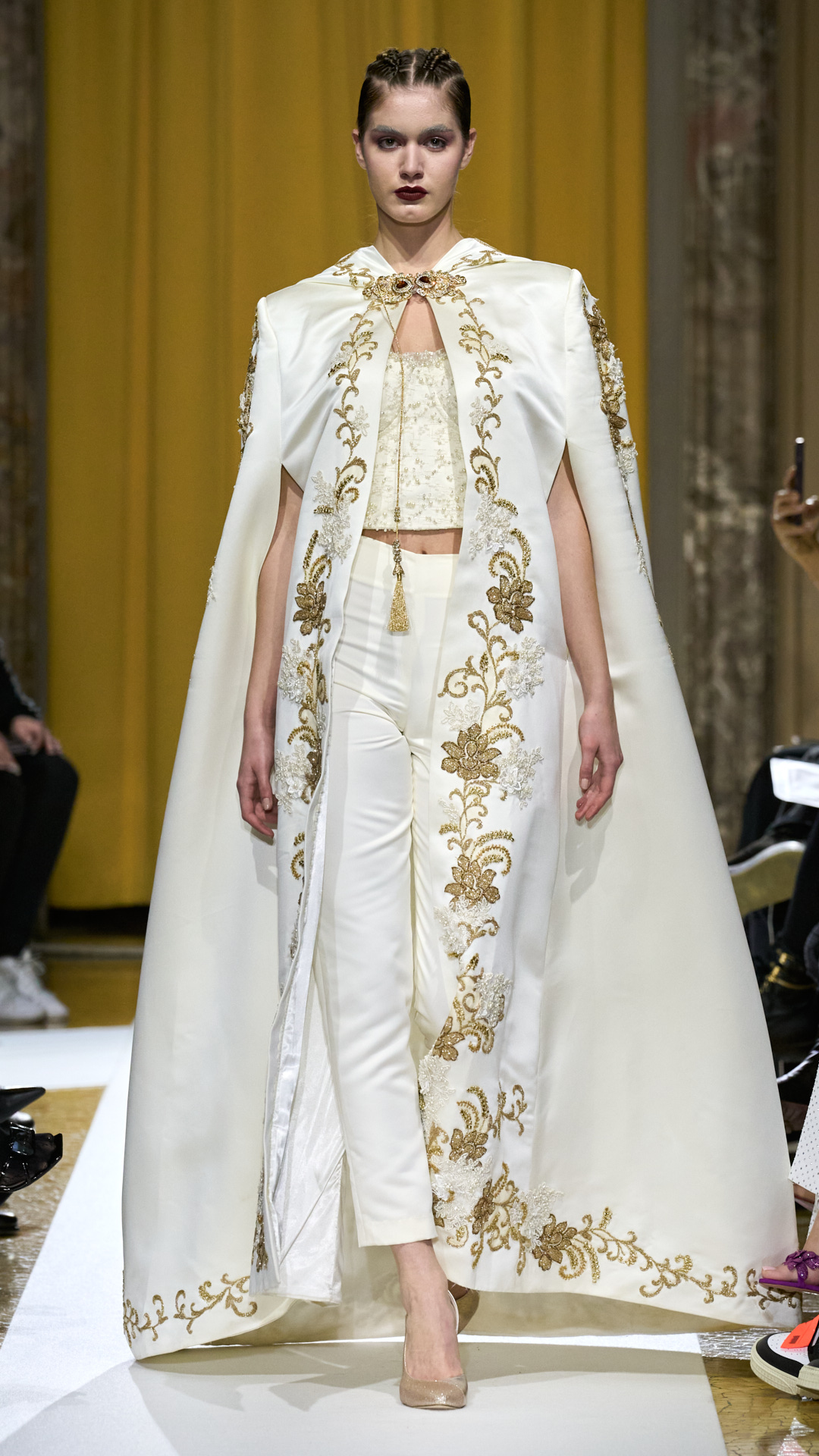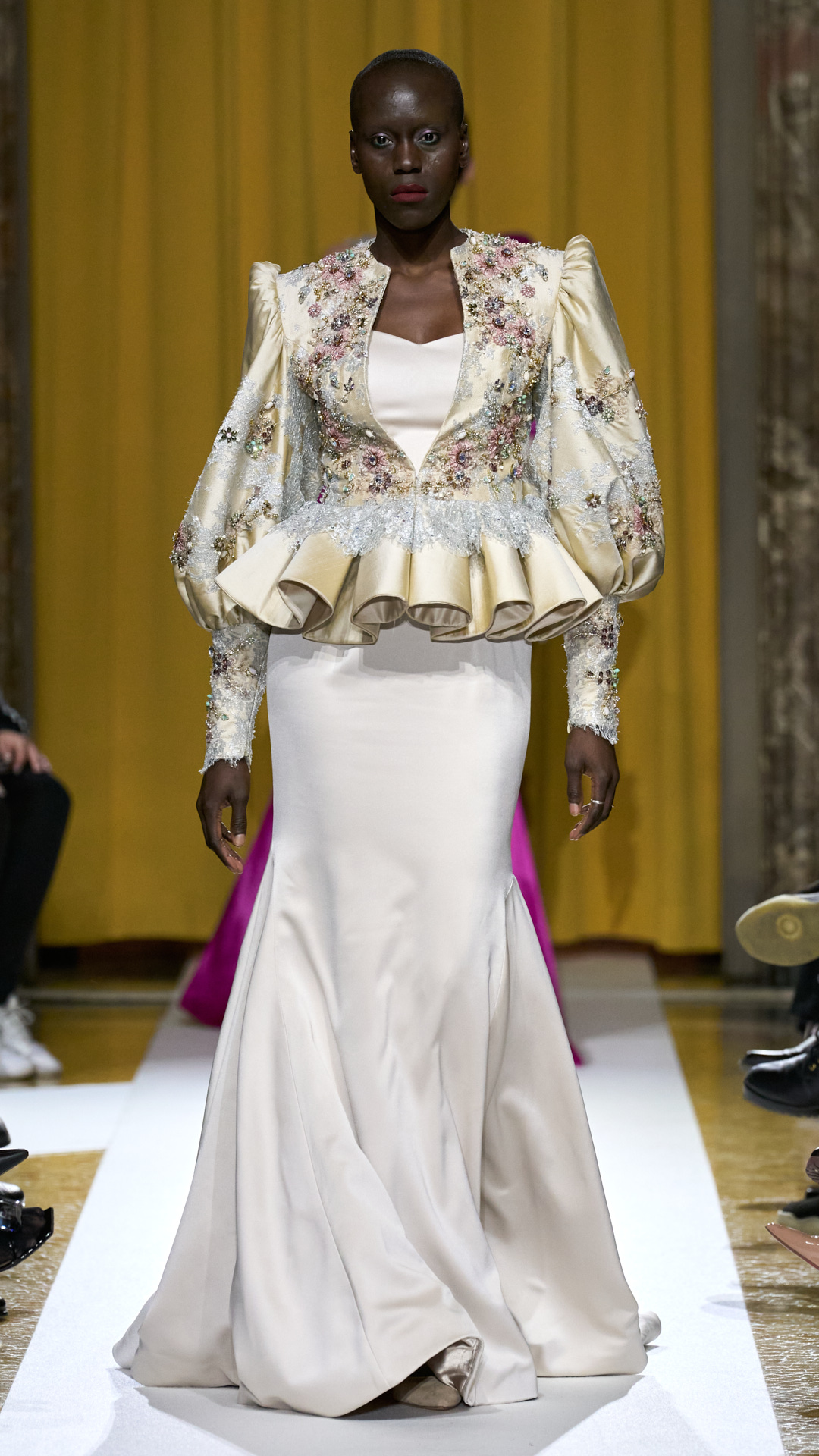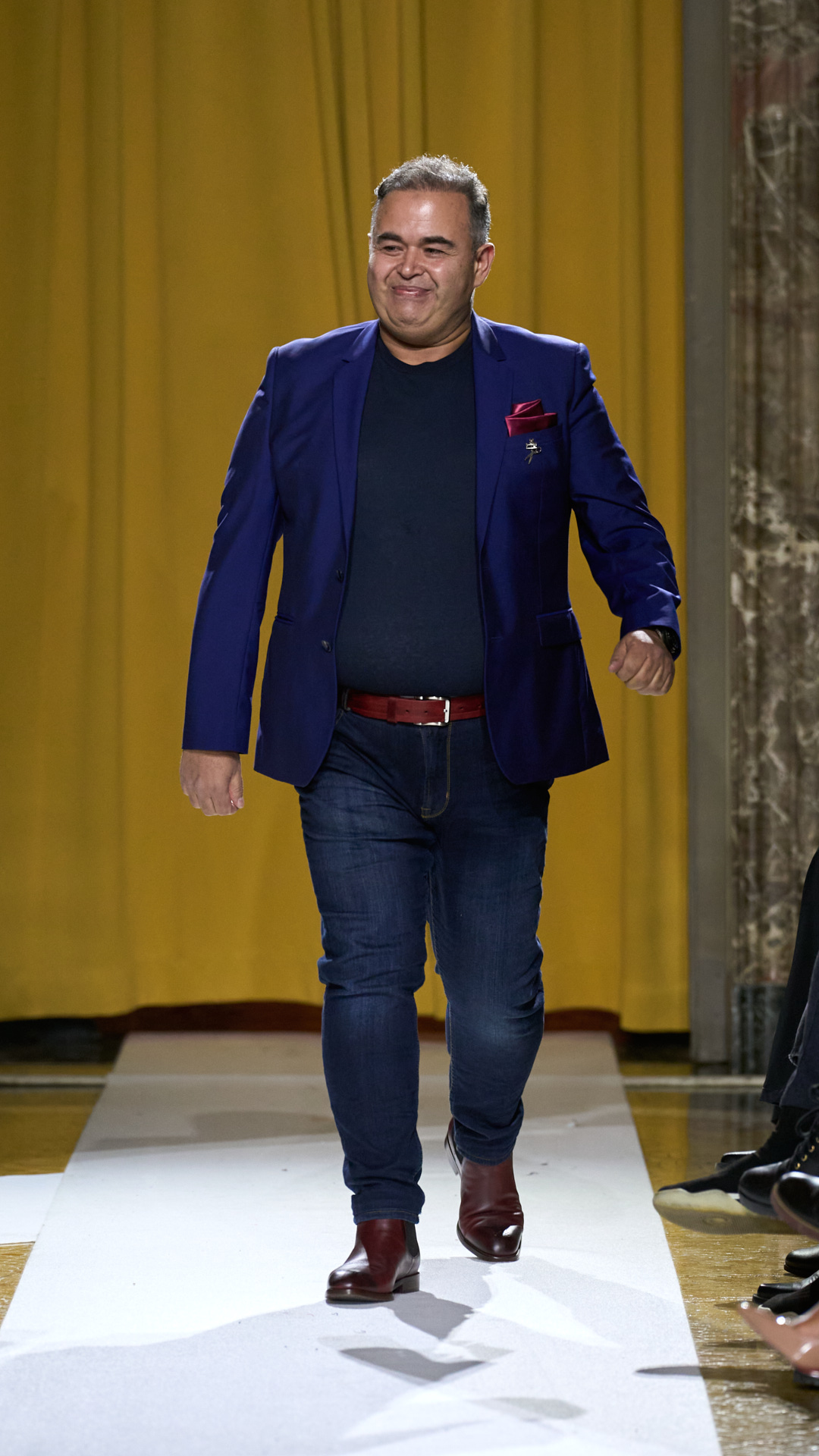 AIDA MUSINOVIC
Eternally inspired by life, the planet, spirituality, fairy tales and beauty, love stories and happy endings: that is how this collection was born. The "Above" dress collection is not just a dream, it is a collection that represents the mystical and luminous side of every woman and her essence, her being sensual, beautiful, unstoppable, ready, daring, gentle but strong. Seeing this light, shiny, ethereal collection you cannot but feel its strength. With this collection the designer conveys a message of positive energy that belongs to every woman and every soul. The clothes are made with a lot of love and woven with heart from different materials and everything is combined in a harmony of colours from soft pinks to silver dewdrops and then golden sun tones, floral shimmers, golden greens and bright pinks, blacks and reds reminiscent of the most beautiful dawn after night. Silk muslin, organza, lace, crystal lace, satin, lamé, lycra, sequins, tulle, pearls, feathers, tassels… In the final aesthetic finishes, details are sewn in by hand.
Aida Musinovic, an independent designer, was born in Mostar, Bosnia and Herzegovina, in 1976 where she completed her primary and then secondary education in medicine.
She married in 1994 and became the mother of five daughters. She began pursuing her dream and creating independently after the birth of her fifth daughter. In 2017, she received the Woman of the Year award in the fashion category from the Women's Community of Bosnia and Herzegovina, as well as recognition for the development of the fashion and design scene in Bosnia and Herzegovina.
She presented her creation at national fashion shows in Sarajevo and Mostar. Her clothes are worn by celebrities from Bosnia and Herzegovina, Serbia and Croatia.
He is the president of 'UG Protkano Srcem', founded in 2021, which, together with other members, has as its basis and goal the production of unique materials and clothes, as well as the education and training of new talents.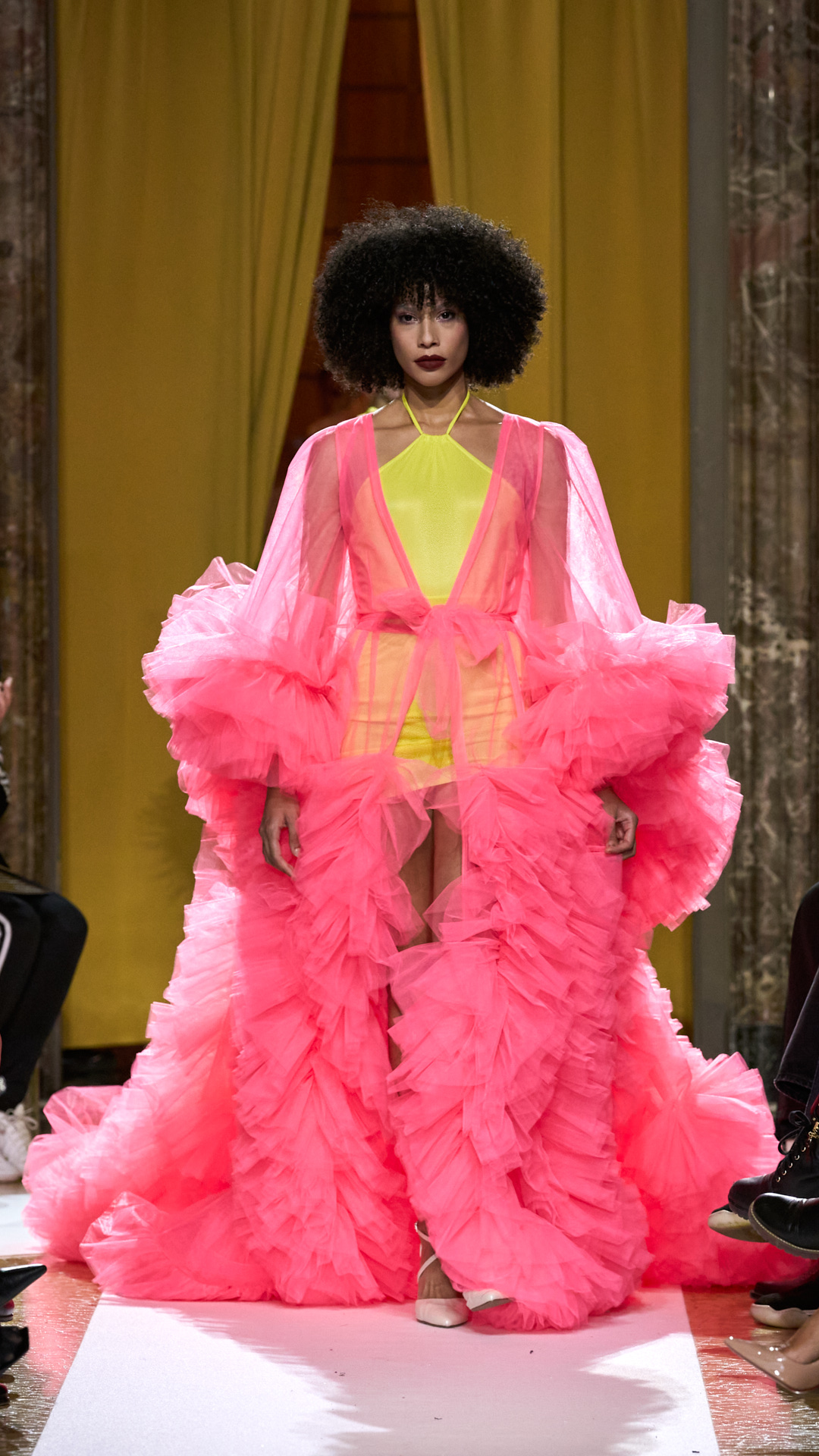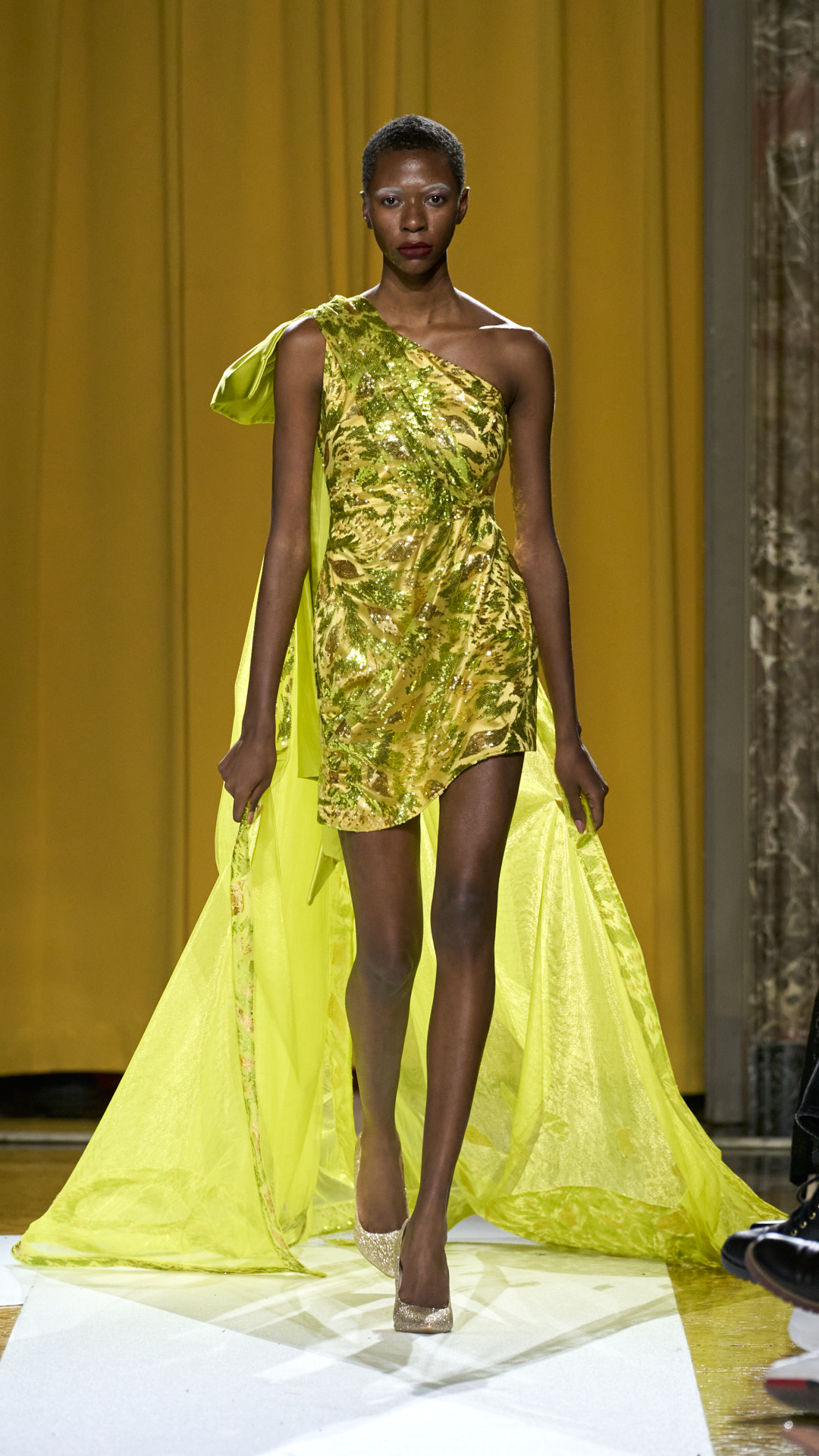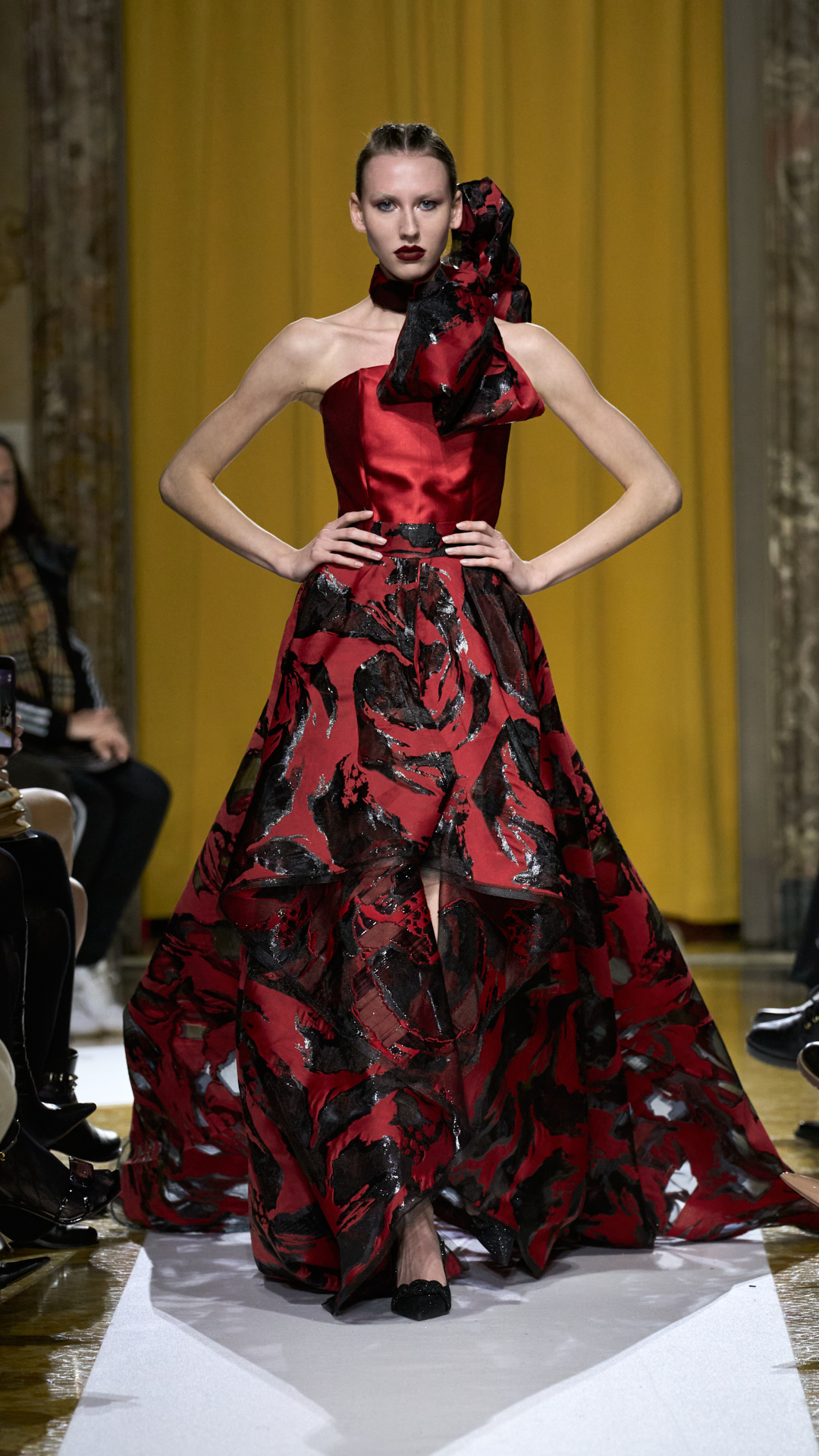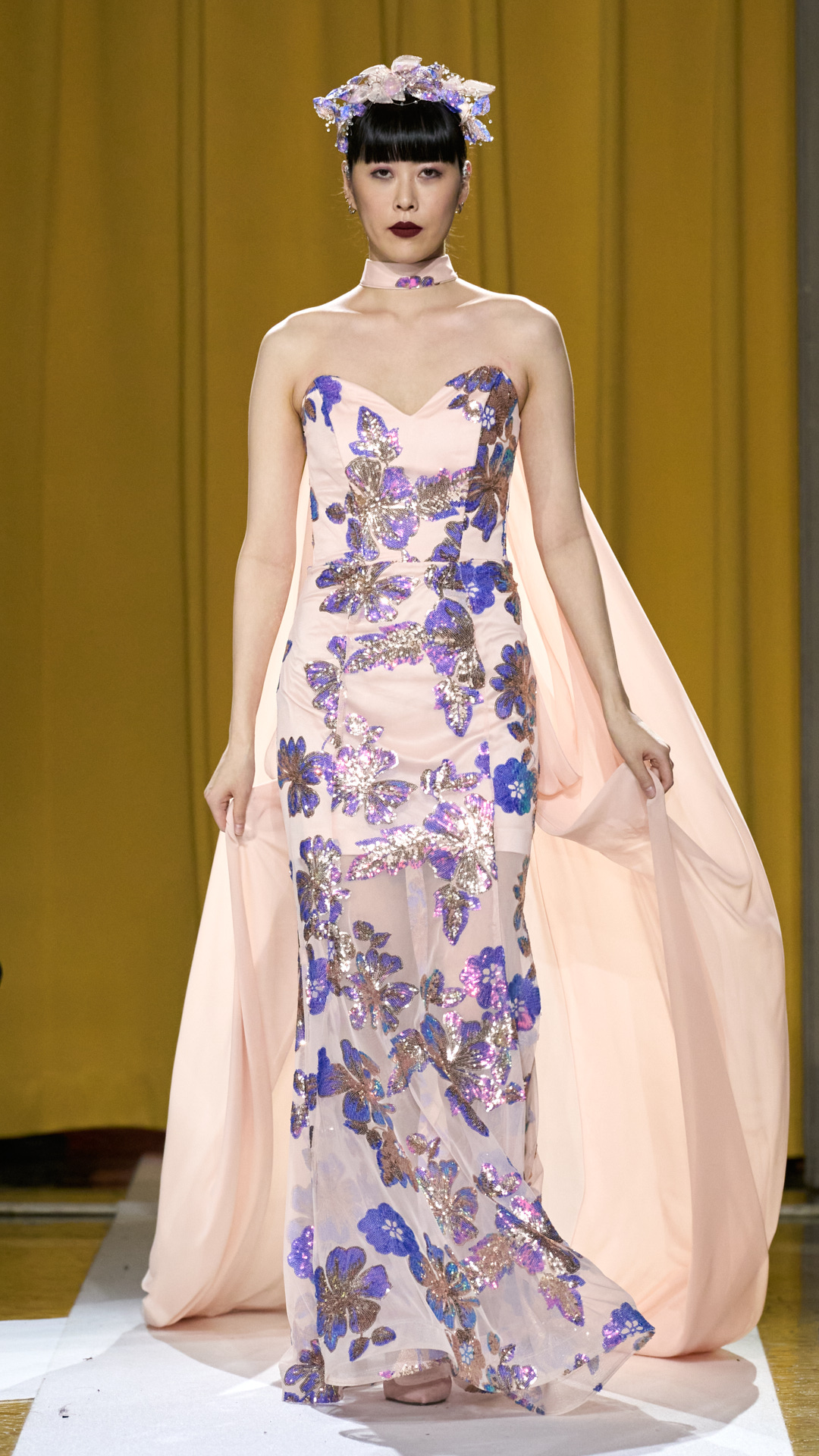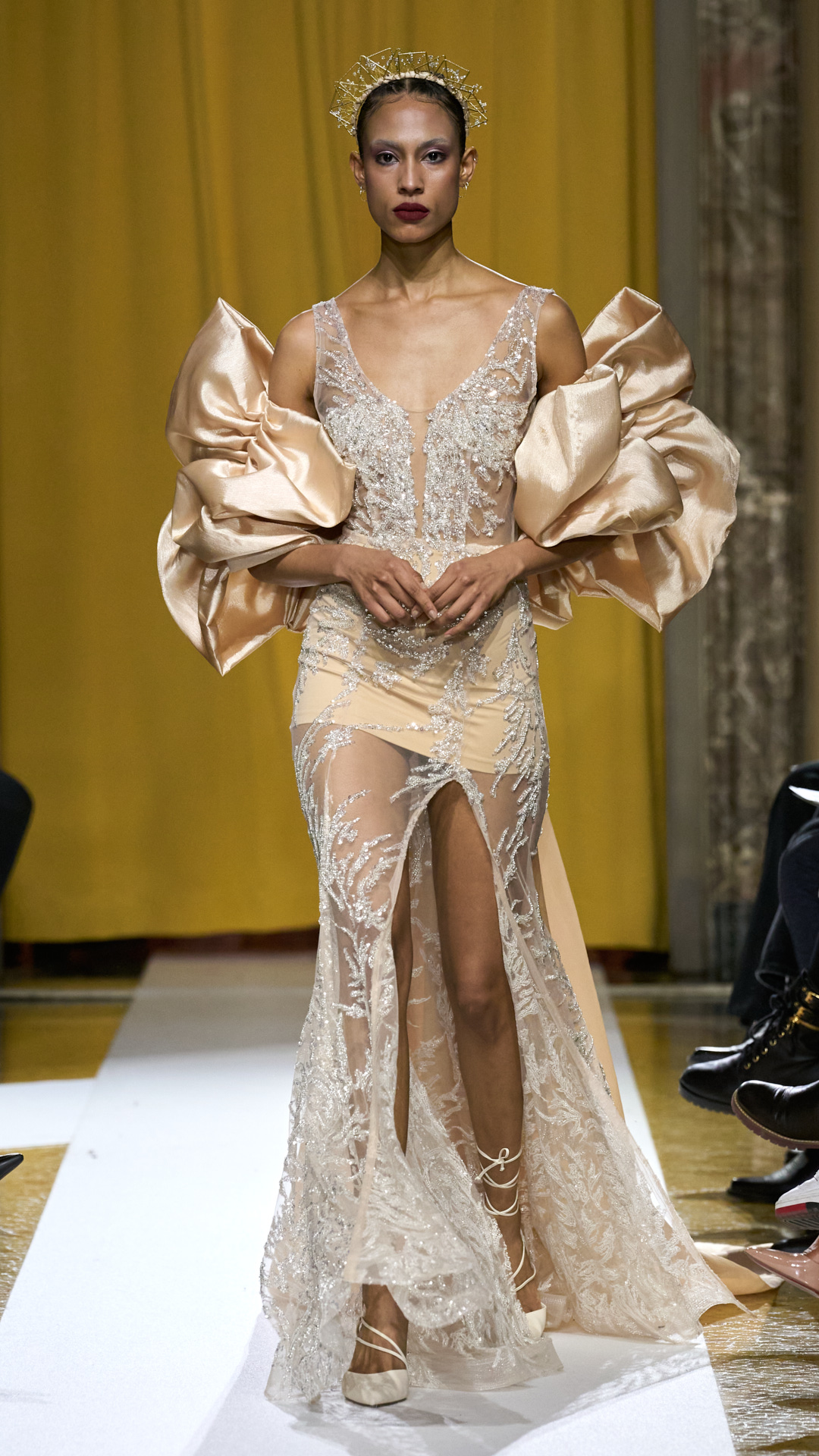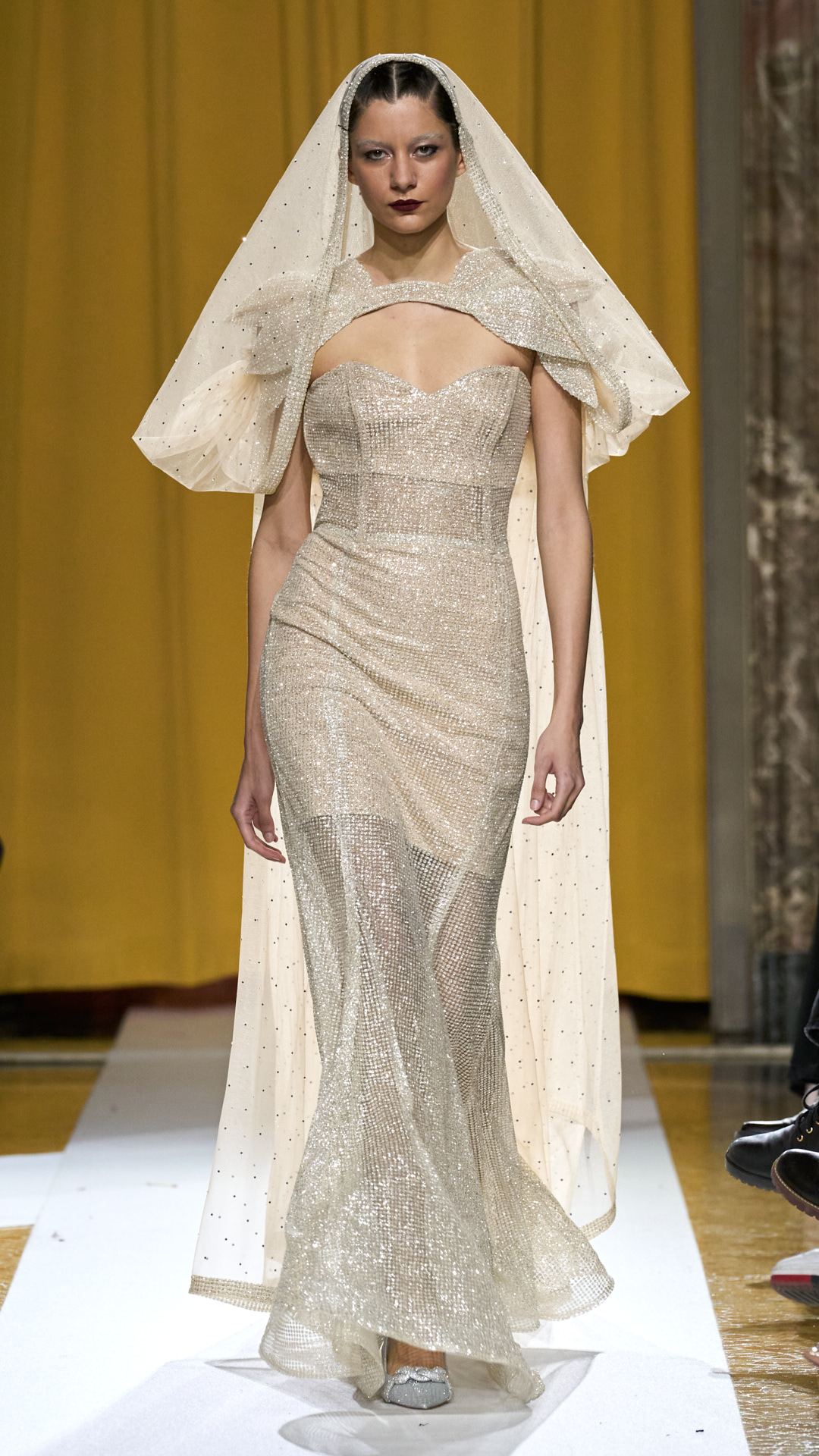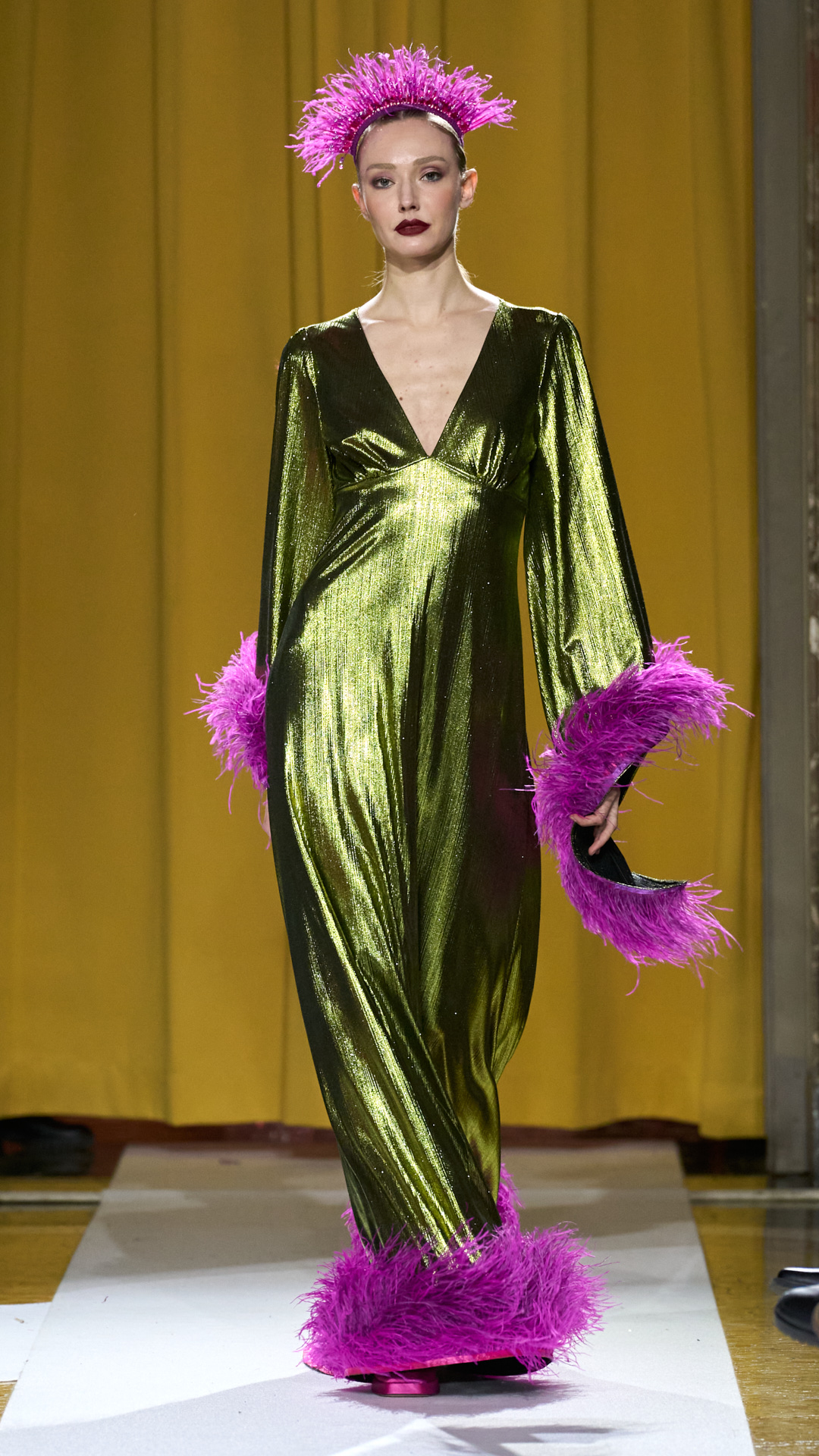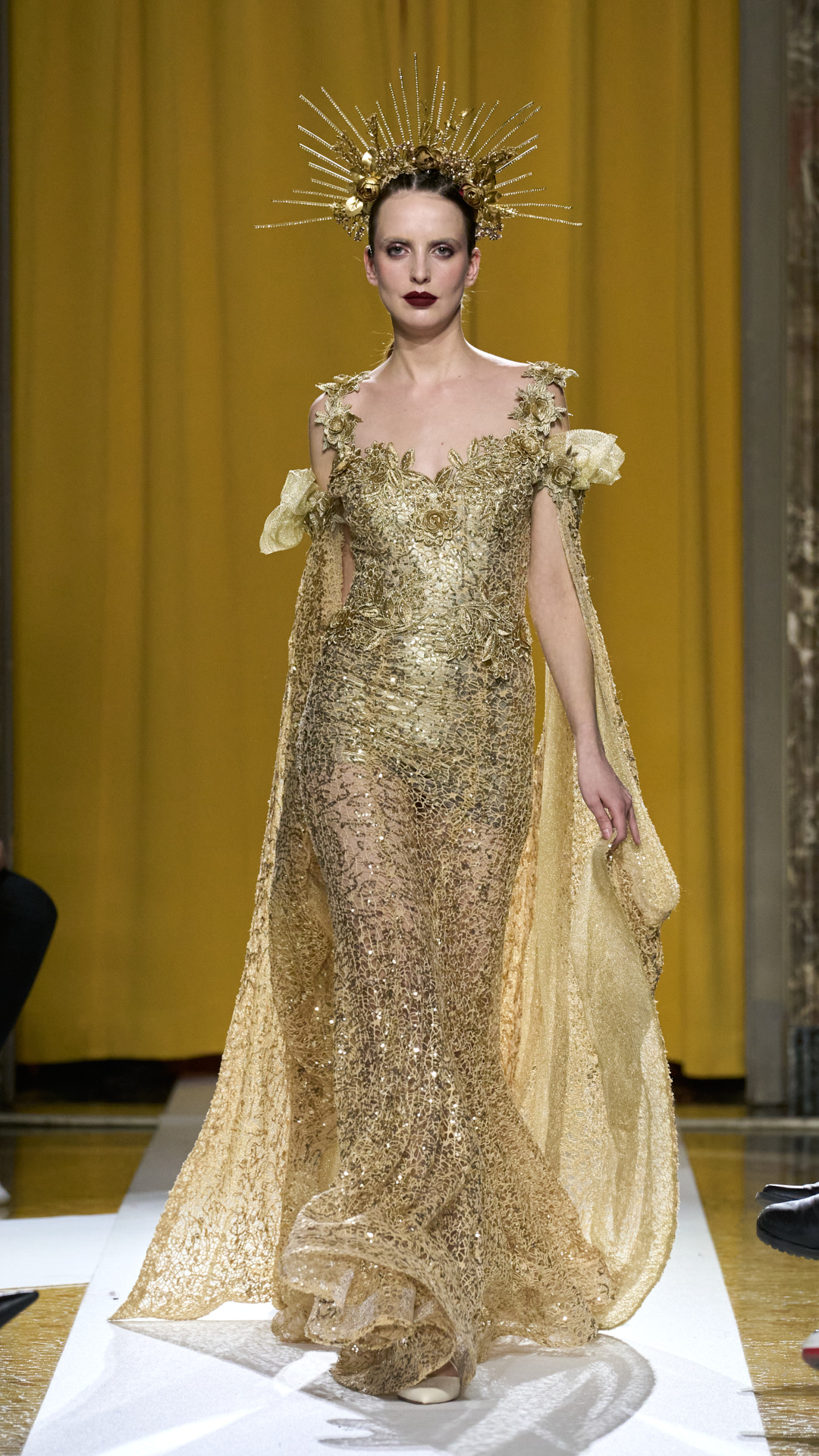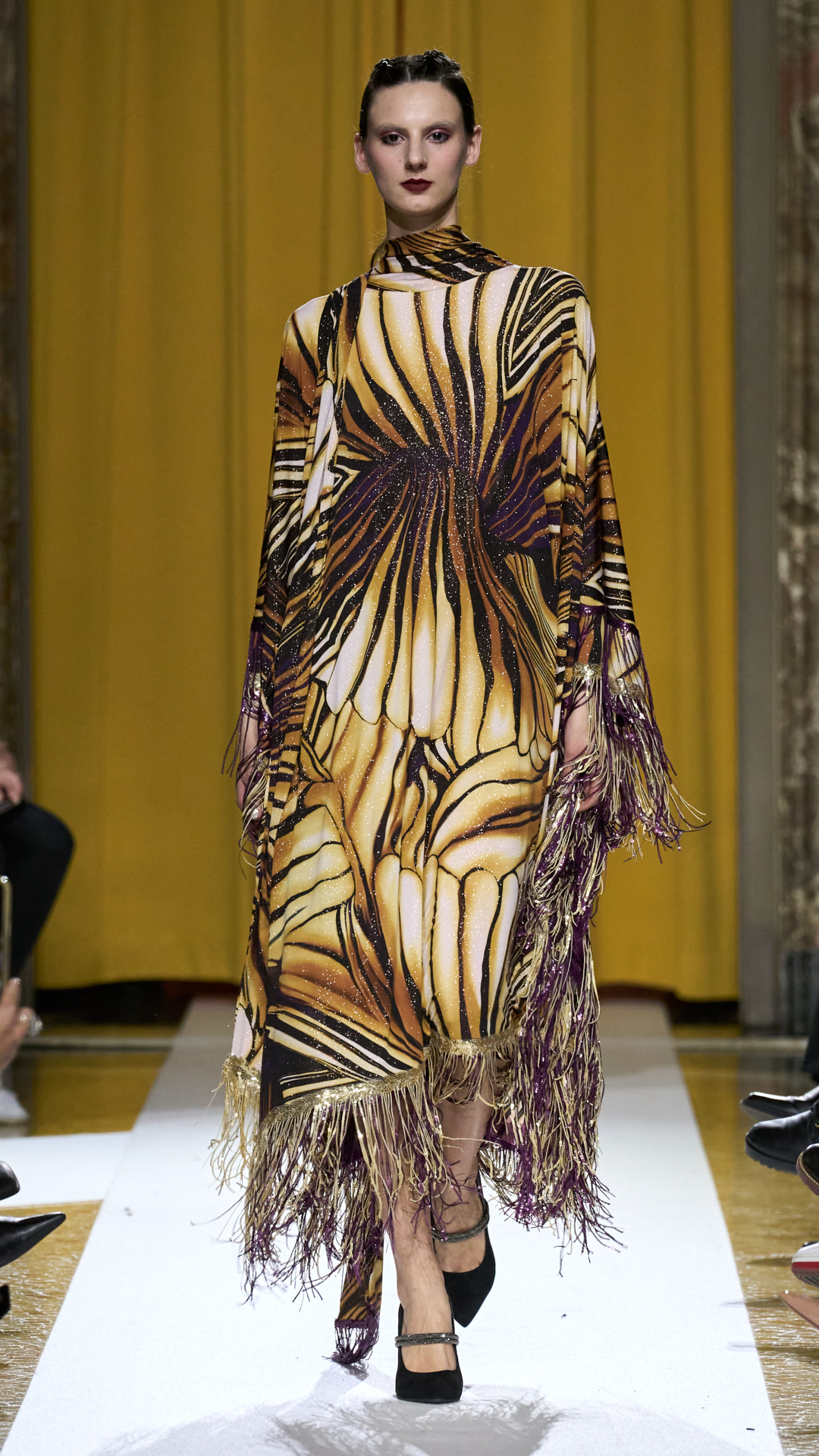 GIANLUCA ALIBRANDO
Is a pure, rigorous, structured line possible, together with a fluctuating, sinuous, gliding line on the body? Is total white, the darkness of total black together with the light of iris blue, cyclamen and scarlet red possible?
Yes, if it is Gianluca Alibrando who marries them.
His feminine vision is a symphony of low and high notes, of light and shadow… because, 'shadows are no less important than light', Jane Eyre would say. In Gianluca Alibrando's direction, an unbridled violin accent alternates with the rock beat… and this Harmony is his ambitious vision of Beauty.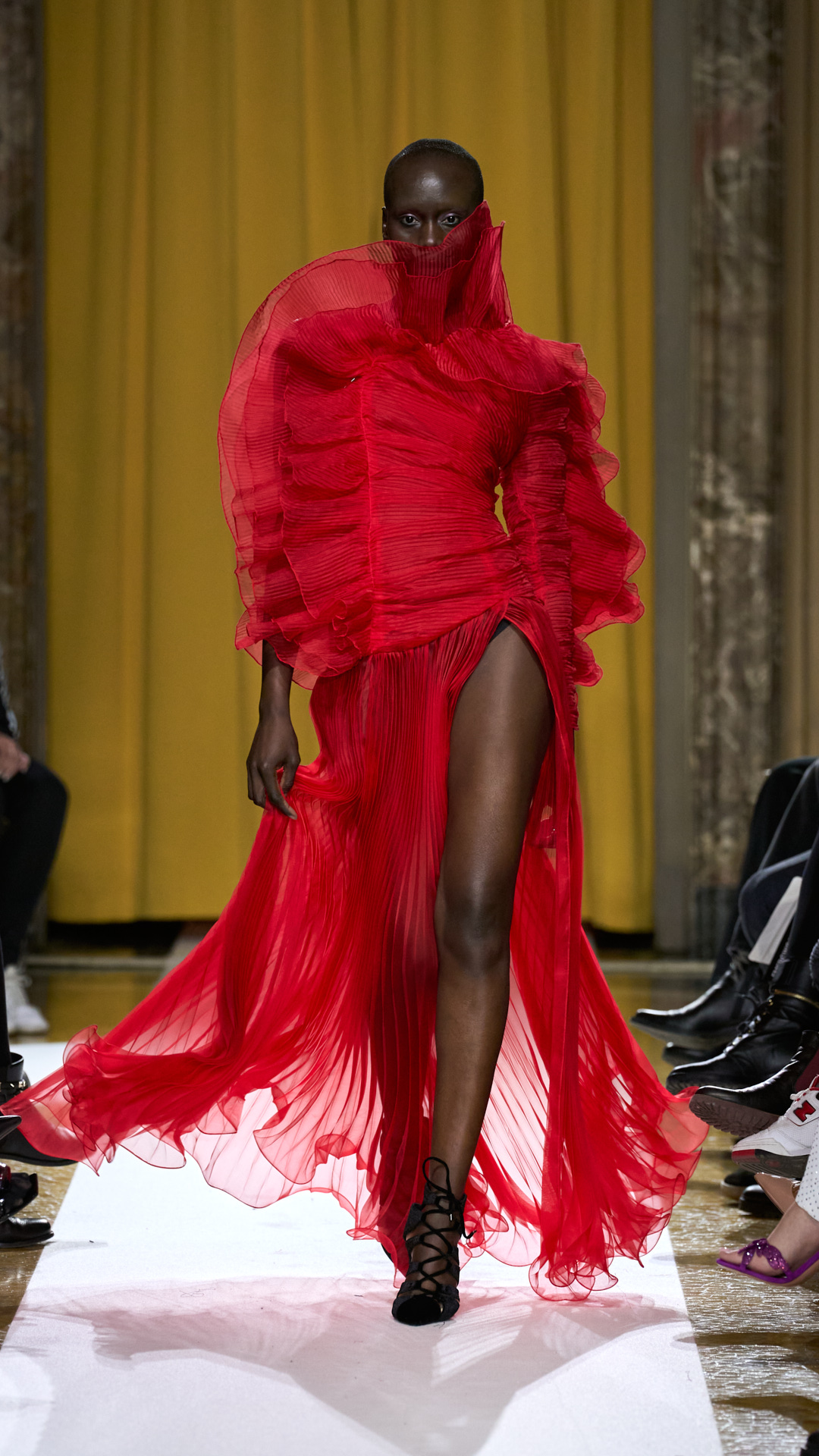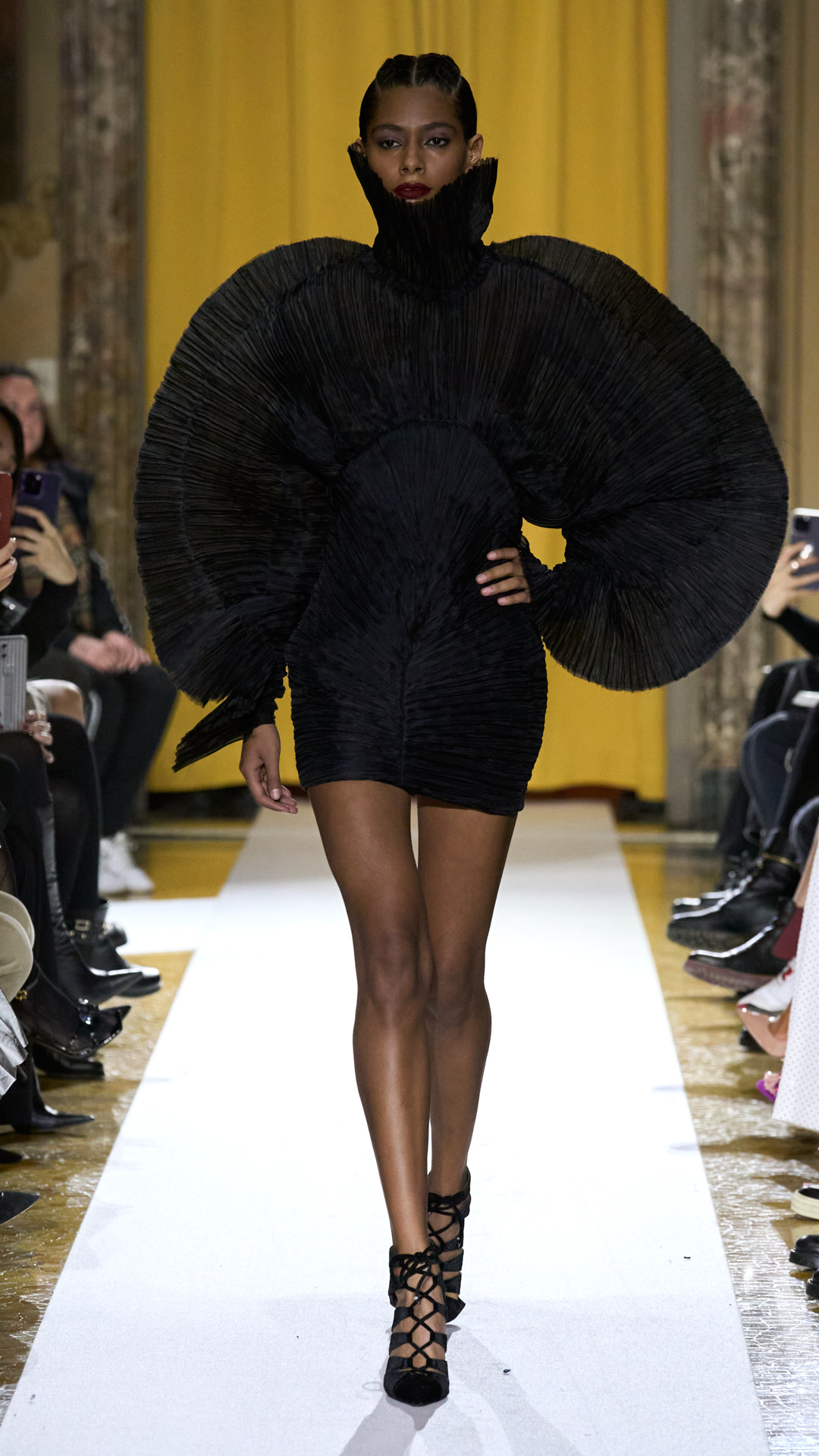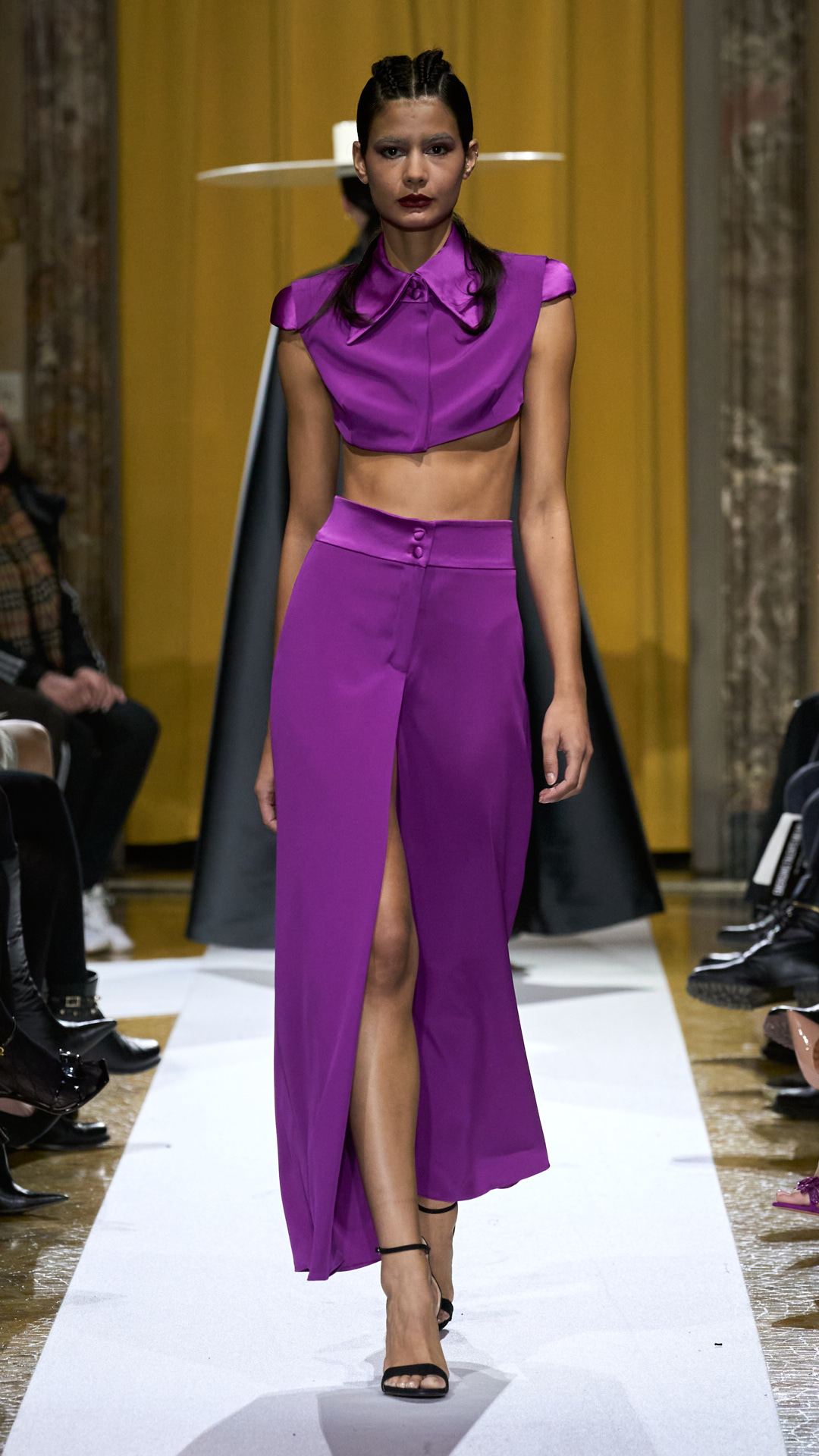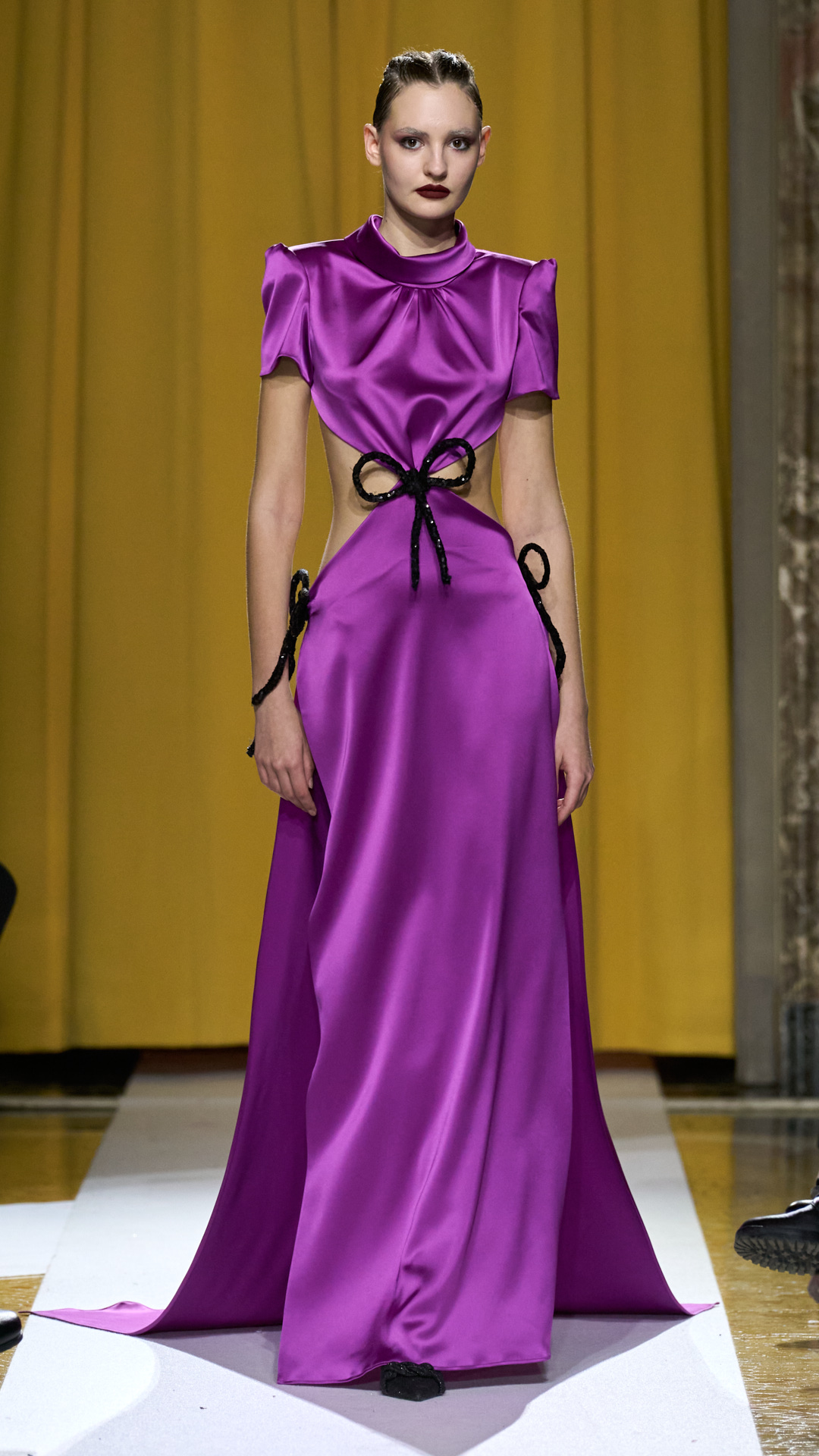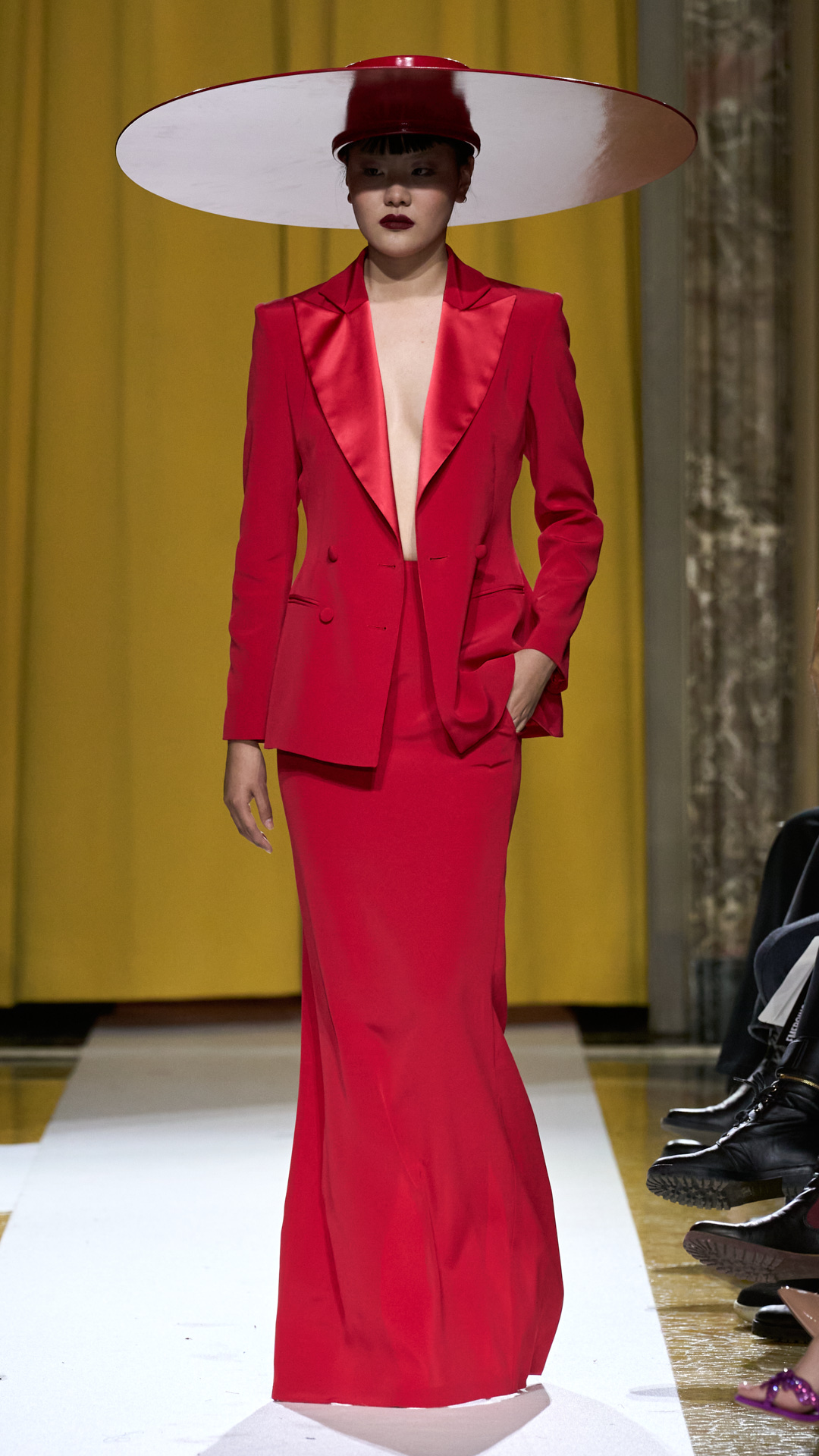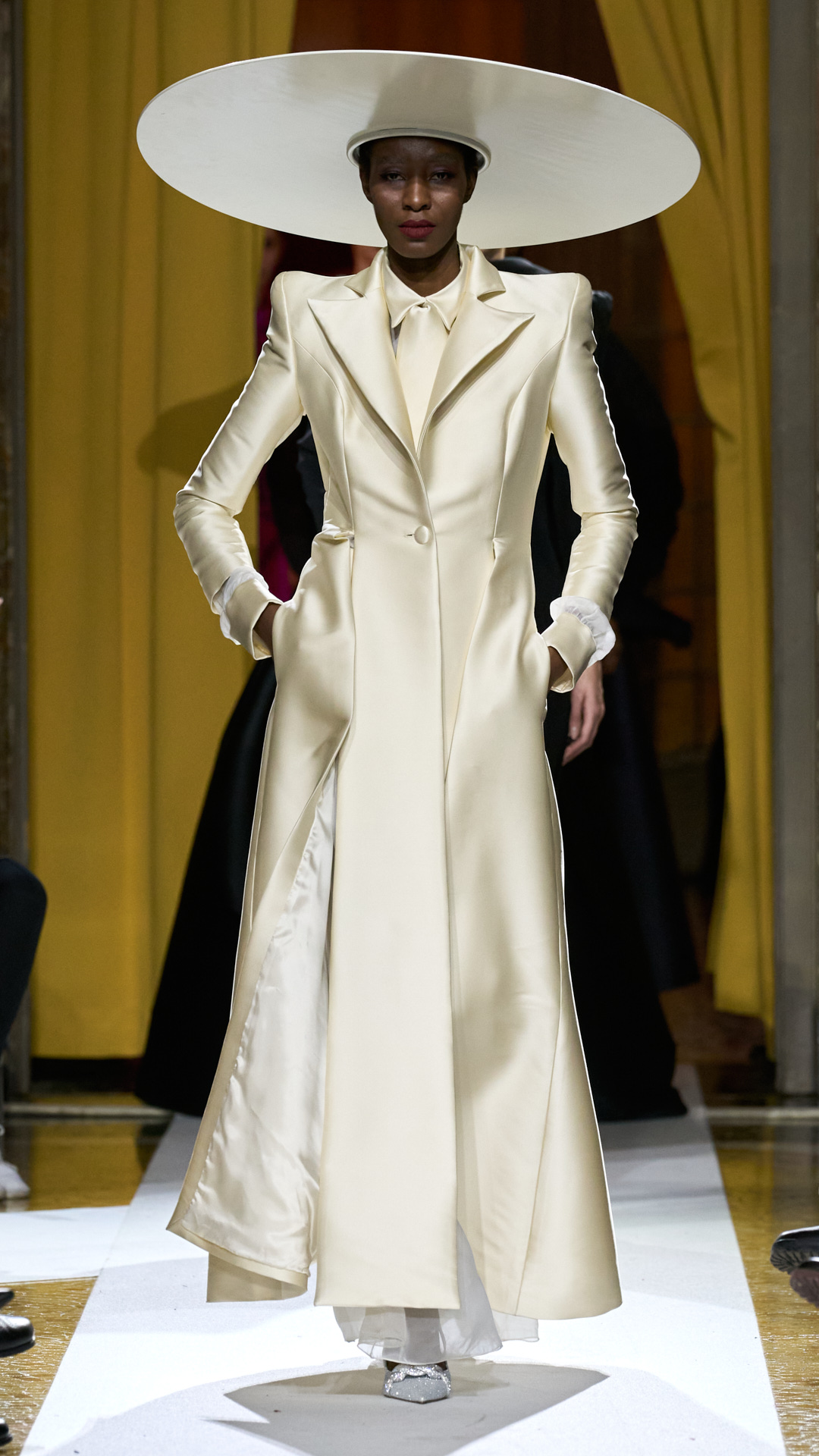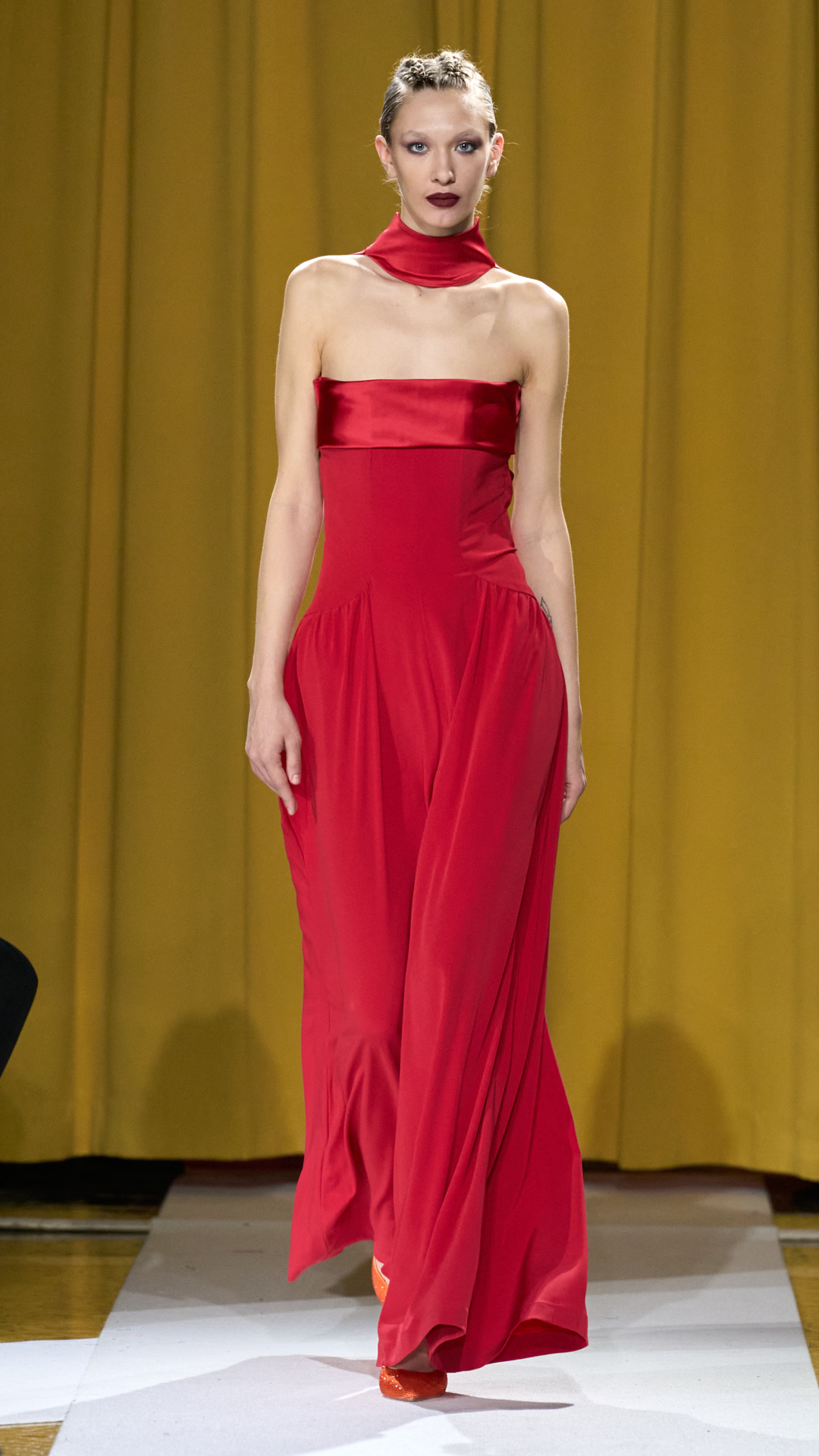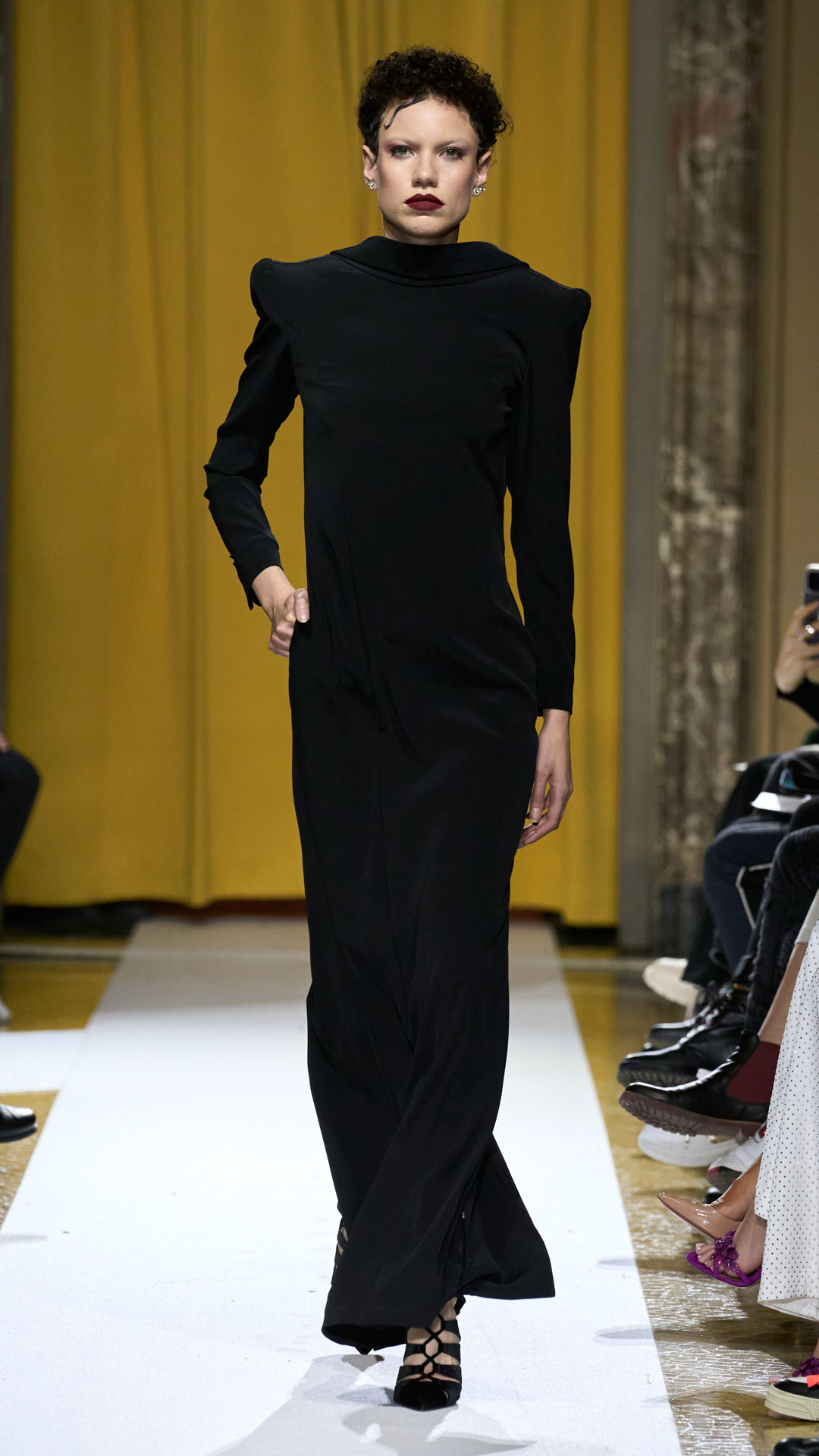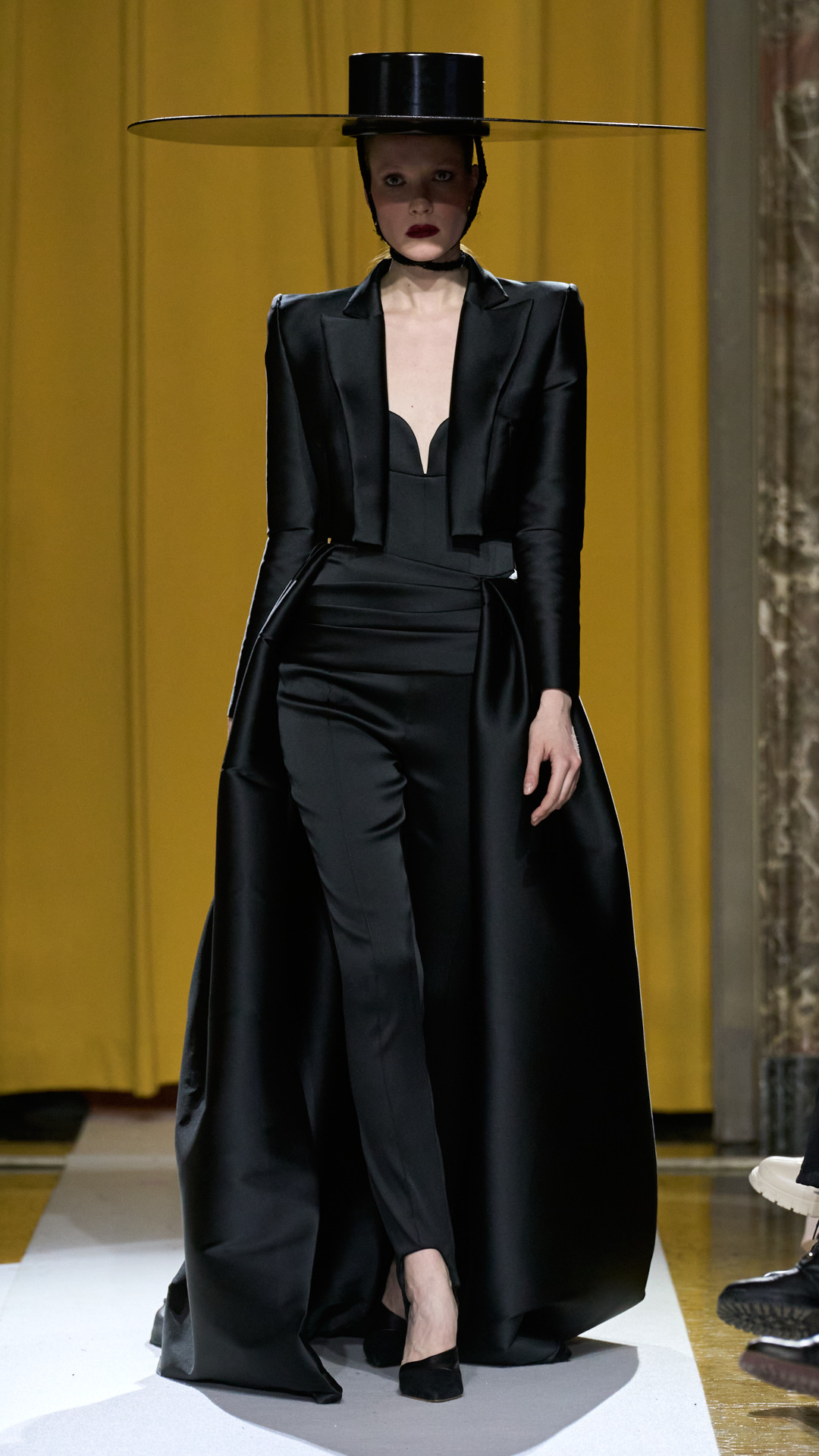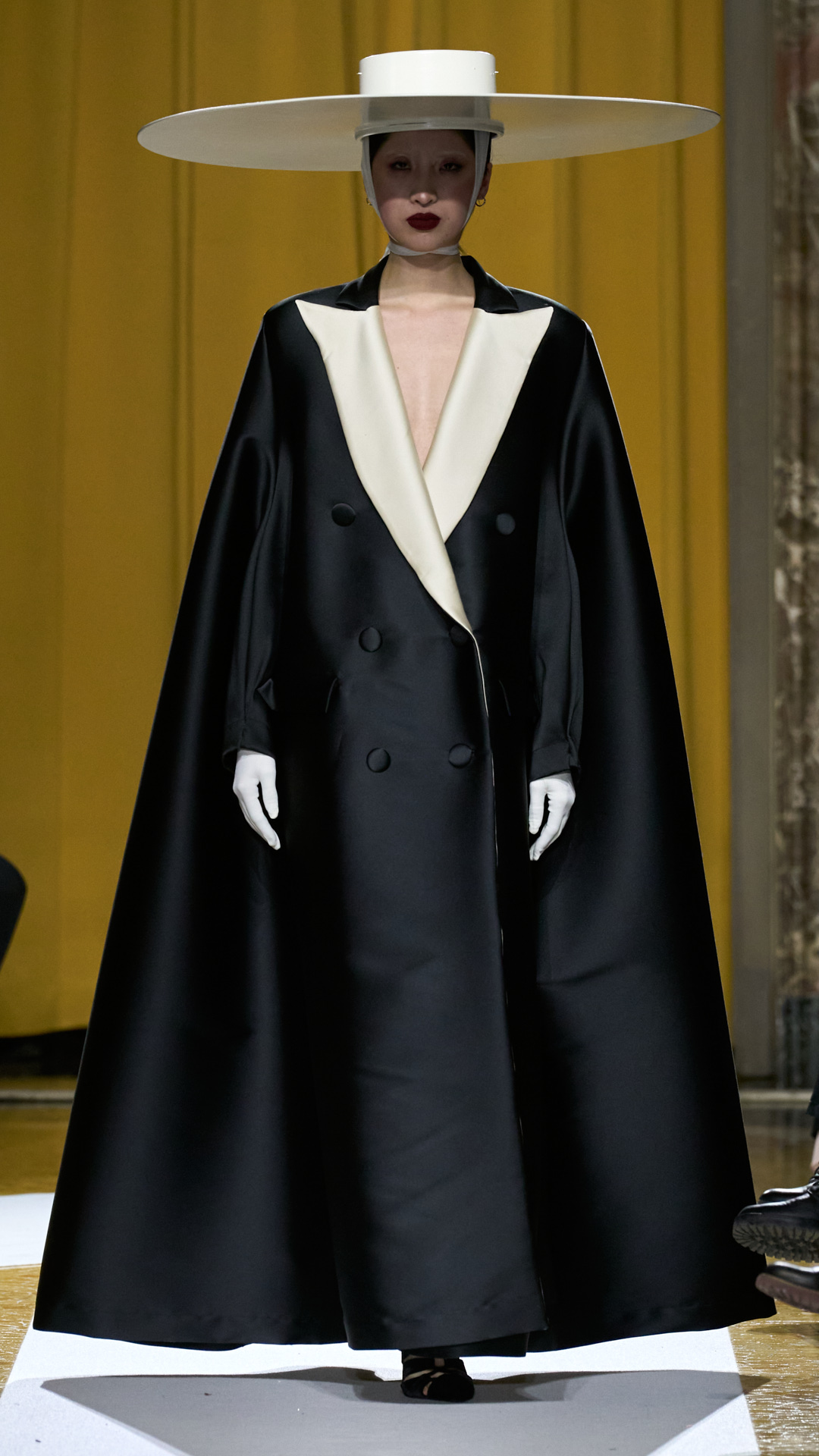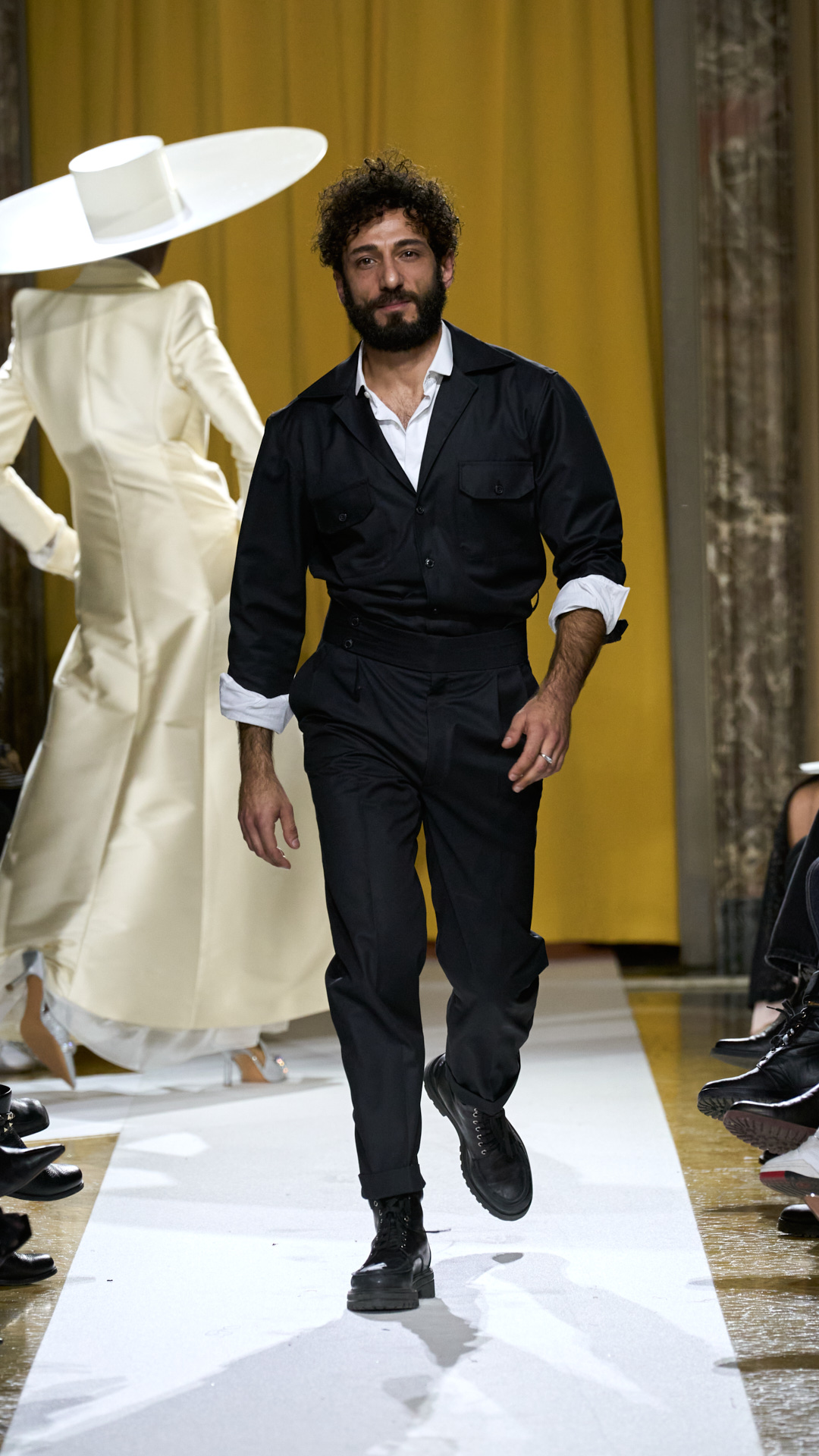 Art Director: Tariel Bisharyan
Head Fashion Stylist: Lucine Ayanian
Beauty Director and Key Makeup Artist: Valeria Orlando
Makeup Sponsor: VOR Makeup
Key Hair Stylist & Sponsor: Antonio Iengo
Backstage Director: Giuliana Bortolato
Casting Director: Josip Grabovac
Lighting and Set: Family Studio Srl
Shoe Partners: Deichmann, Salvatore Caputo Shoes
Special thanks to the partners and official sponsors of Emerging Talents Milan: Family Studio Srl, VOR Make-up by Valeria Orlando, White Lady PR, Antonio Iengo Hair Style, Palazzo Visconti, Arteria Exhibits, Lumiere Banqueting, Craft Sharks.
Press & Ph. Emergin Talents Milan