The main juries of the 13th Zurich Film Festival's three competition categories have awarded their Golden Eyes to POP AYE by Kirsten Tan from Singapore (International Feature Film), MACHINES by Rahul Jain from
India, Germany and Finland (International Documentary Film) and BLUE MY MIND by Lisa Brühlmann from Switzerland (Focus: Switzerland, Germany, Austria). The awards in the two international competition categories are
each endowed with a CHF 25'000 cash prize; the award in the Focus: Switzerland, Germany, Austria category is endowed with a CHF 20'000 cash prize.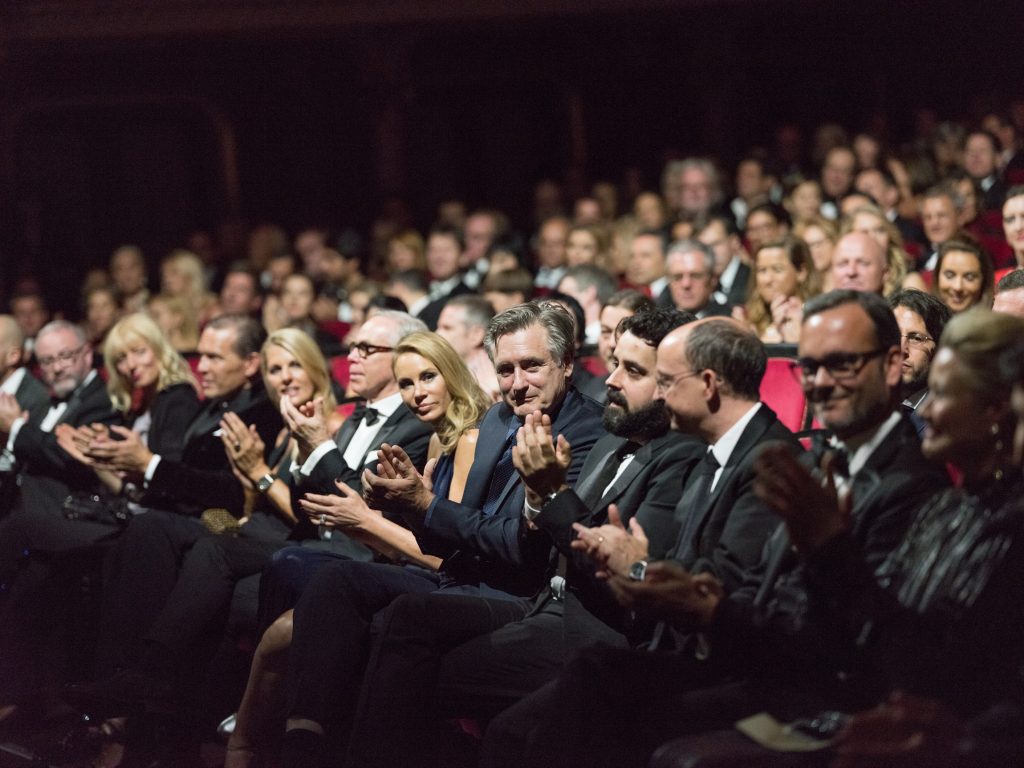 The Emerging Swiss Talent Award for a Swiss film goes to AVANT LA FIN DE L'ÉTÉ / BEFORE SUMMER ENDS by Maryam Goormaghtigh (Switzerland,
France) and the Critics' Choice Award goes to BLUE MY MIND by Lisa Brühlmann (Switzerland). The Audience Award goes to A RIVER BELOW by
Mark Grieco (Colombia, USA).
The Kids Jury gives their award to UP IN THE SKY / UPP I DET BLÅ by Peter Lennstrand (Sweden), and the Audience
Award in the ZFF for Kids section goes to DIE HÄSCHENSCHULE – JAGD
NACH DEM GOLDENEN EI / RABBIT SCHOOL – GUARDIANS OF THE GOLDEN EGG by Ute von Münchow-Pohl (Germany).
Official Partner of the Award Night is Credit Suisse.
THE LIST OF AWARDS
INTERNATIONAL FEATURE FILM COMPETITION
Jury: Trine Dyrholm (Jury President) / actress / Denmark
Mabel Cheung / director / Hong Kong
Ed Guiney / producer / Ireland
Michel Merkt / producer / Switzerland
Paul Negoescu / director / Romania
Lucas Ochoa / producer / Great Britain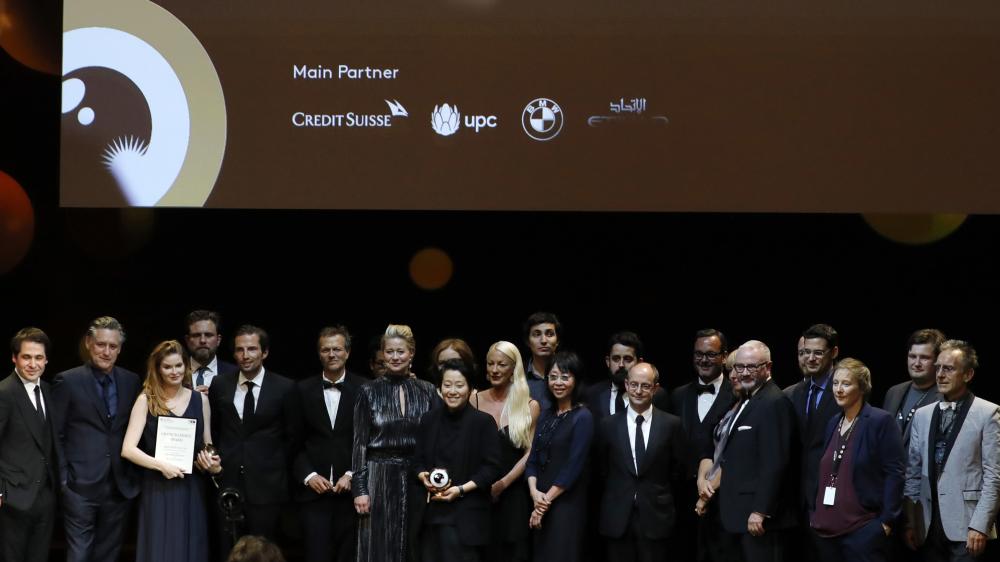 The 13th Zurich Film Festival's Golden Eye for Best Film in the
International Feature Film Competition category goes to:
POP AYE by Kirsten Tan (Singapore)
A Special Mention goes to:
JUSQU'À LA GARDE / CUSTODY by Xavier Legrand (France)
UNDER THE TREE / UNDIR TRÉNU by Hafsteinn Gunnar Sigurdsson (Iceland,
Denmark, Poland, Germany)
INTERNATIONAL DOCUMENTARY FILM COMPETITION
Jury: Simon Kilmurry (Jury President) / producer / Great Britain
Gabor Hörcher / director / Hungary
Hanna Polak / director / Poland
Patrik Soergel / director / Switzerland
The 13th Zurich Film Festival's Golden Eye for Best Film in the
International Documentary Film Competition category goes to:
MACHINES by Rahul Jain (India, Germany, Finland)
A Special Mention goes to:
DIE GENTRIFIZIERUNG BIN ICH. BEICHTE EINES FINSTERLINGS / I AM
GENTRIFICATION. CONFESSIONS OF A SCOUNDREL by Thomas Haemmerli
(Switzerland)
AL OTRO LADO DEL MURO / THE OTHER SIDE OF THE WALL by Pau Ortiz (Spain,
Mexico)
Focus: Switzerland, Germany, Austria
Jury: Quirin Berg (Jury President) / producer / Germany
Anne Fabini / editor / Germany
Burhan Qurbani / director / Germany
Anne Walser / producer / Switzerland
The 13th Zurich Film Festival's Golden Eye for Best Film in the Focus:
Switzerland, Germany, Austria Competition category goes to:
BLUE MY MIND by Lisa Brühlmann (Switzerland)
EMERGING SWISS TALENT AWARD
The Emerging Swiss Talent Award for Best Swiss Film in the Festival
Programme goes to:
AVANT LA FIN DE L'ÉTÉ / BEFORE SUMMER ENDS by Maryam Goormaghtigh
(Switzerland)
A Special Mention goes to:
TIERE / ANIMALS by Greg Zglinski (Switzerland, Austria, Poland)
CRITICS' CHOICE AWARD
The Swiss Association of Film Journalists (SVFJ) award their prize for
Best Debut Feature Film in the Competition Section to:
BLUE MY MIND by Lisa Brühlmann (Switzerland)
AUDIENCE AWARD
Given to the best film from the three competition categories as chosen
by viewers, the Audience Award goes to:
A RIVER BELOW by Mark Grieco (Colombia, USA)
KIDS JURY AWARD FOR BEST CHILDREN'S FILM
The Kids Jury gives their award to:
UP IN THE SKY / UPP I DET BLÅ by Peter Lennstrand (Sweden)
AUDIENCE AWARD FOR BEST CHILDREN'S FILM
The Audience Award for best film in the ZFF for Kids section as chosen
by our young viewers goes to:
DIE HÄSCHENSCHULE – JAGD NACH DEM GOLDENEN EI / RABBIT SCHOOL –
GUARDIANS OF THE GOLDEN EGG by Ute von Münchow-Pohl (Germany)
TREATMENT COMPETITION AWARD
The Award for Best Treatment goes to:
Seraina Nyikos for the Project SECONDO (Switzerland)