DIFFERENT KIND OF ELEGANCE

FALL – WINTER 2017/2018 Ready to Wear Sisters – Code by SBC show at the 42. Belgrade Fashion Week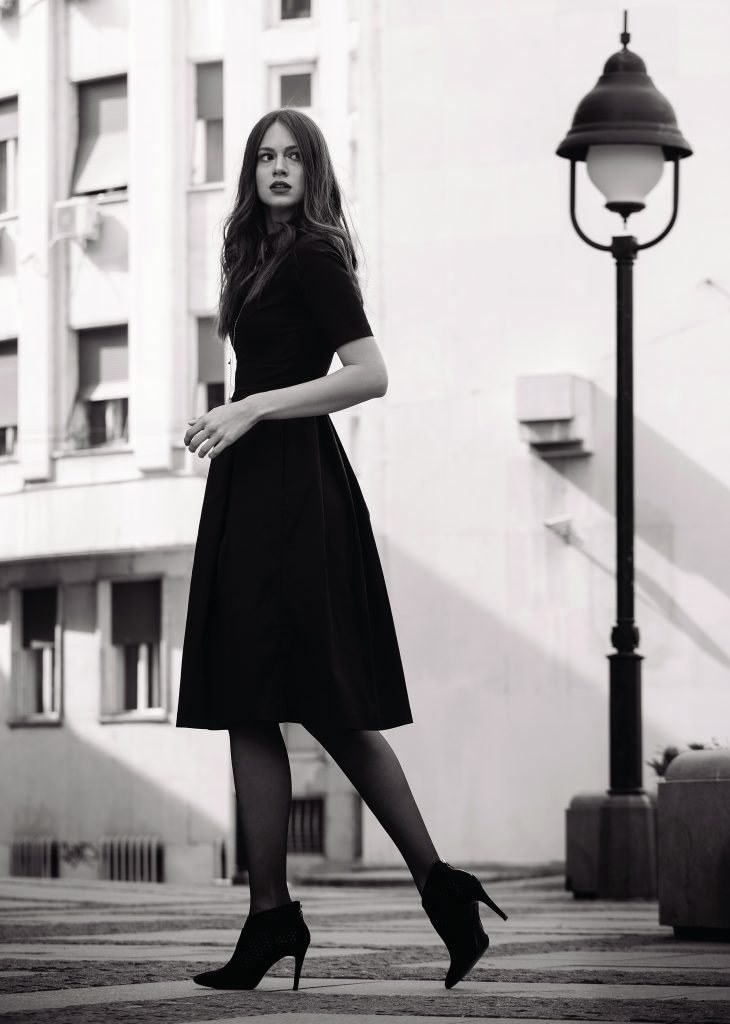 The fall winter collection "TWIN SET" for woman and man includes: two-piece suits, dresses, skirts, trousers, blouses, shirts, mantels, jackets and coats.
The main inspiration were colors and elegant cut. Dominant colors are: black and white. White is associated with light, goodness, purity and it is considered to be the color of perfection and black represents the power, elegance, strength and prestigious color. In combination together they presents perfect "TWIN- SET". We used fabrics: cotton, keper, buckle. The model construction is based on elegant cut. The style which characterizes whole collection is
"business-elegant". We have designed "Twin – Set" collection for strong woman and man.
About Sisters- Code by SBC
The "Sisters – Code by SBC" is brand owned by Perspective Software Solution GmbH Zurich
Switzerland.
Perspectives  are also involved in creating digital campaigns and, together with support of the Anderline PR Agency from Zurich,
this creative duo is slowly but successfully positioned on both markets in Serbia and Switzerland.
Exclusively new collection "TWIN-SET" will be available in the concept store FAB Living by UNA, Krunska No. 50 in Belgrade, Serbia.
We are happy and proud to have strong and successful international business partners for our FW 2017/2018  "TWIN SET " Collection.
They are:
Perspectives Software Solutions – Switzerland
Anderline Social Media Agency – Switzerland
Bombay Birds Accessory – Switzerland
Make up Ceca– Serbia
MAYA MILANO Jewelery, Italy
Fab Living by UNA, Serbia
Converse, Serbia
OFFICE Shoes, Serbia
#sisterscodebysbc #twinset #twiningiswining #differentkindofelegance