Nude Diamond's New "Spirit of Nude Diamond" Collection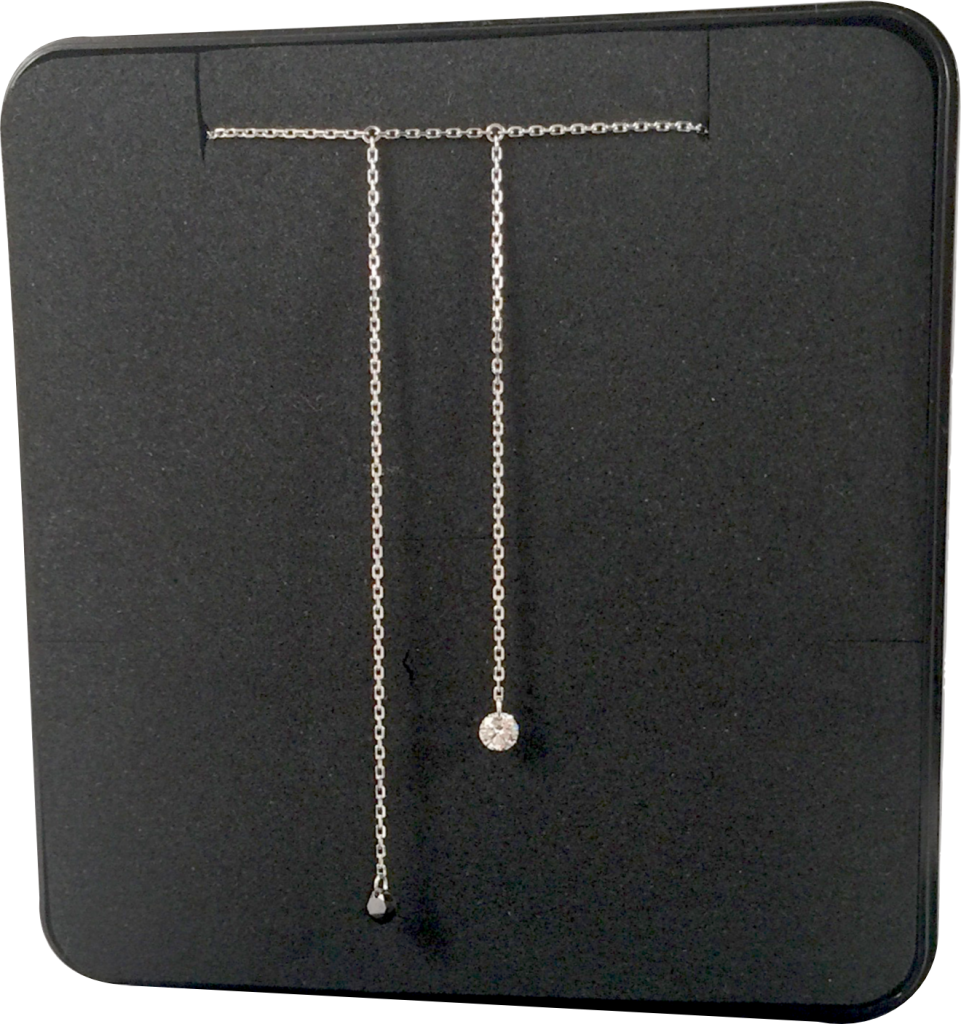 Antwerp's most innovative diamond jewellery brand, Nude Diamond, unveiled its new "Spirit of Nude Diamond" collection last Saturday evening, at their 2nd annual "Sparkling Party", held at the prestigious Sofitel Brussels Le Louise, in Brussels. Attended by over 400 guests and in the presence of Nude Diamond brand ambassador and Miss Universe 2003 3rd runner-up, Sanja Papic, co-founders Fabrice Elfassy and Gary Pill took this opportunity to unveil the pieces of their new collection, whose distinctive style associates a black diamond with a white diamond, on 18K white gold.
"With the Spirit of Nude Diamond collection, we go back to the essence of what Nude Diamond is all about", explains Elfassy. "The very creation of our brand is closely tied to the Ying and Yang. We're also strong believers in the internal powers of diamond and its unique ability to become the person who wears it."
"There's also the underlying belief that subtle changes in design can create a completely new range of emotions", continues Pill.
Faithful to their minimal artistic concept, the "Spirit of Nude Diamond" collection is made up of only four pieces, each one bearing names with classical music resonance: the "Opera" necklace, the "Bolero" bracelet, the "Opus" ring and the "Symphony" earrings.
"There's definitely something very musical in this new collection", says Elfassy. "For one, the asymmetrical black and white diamonds resting directly against the skin, which look like music notes taking life with your every move…And going back to the core of Nude Diamond, these new pieces  are meant to trigger the same kind of pure and intense emotions to the person wearing them, as those one would feel when listening to symphonic music."
The "Spirit of Nude Diamond" collection will be available in early 2016 on the company's online boutique https://nude-diamond.com , with prices starting from 850€ and free delivery worldwide.
About Nude Diamond
Nude Diamond is an Antwerp diamond jewelry designer and manufacturer. Established in September 2014 by Gary Pill and Fabrice Elfassy, Nude Diamond's handmade creations are designed to bring out all the energy, brilliance and beauty of diamond by stripping it of any setting and letting it rest directly on the skin.
Nude Diamond pieces are fully customizable, from the number, size and quality of diamonds to the 18K gold colour.
Since their launch, Nude Diamond jewelry has been endorsed by celebrities such as Sanja Papic, Julie Taton, Rosie Fortescue, Aimee Sayah, Chiara Nasti and Gabriela Dias and has been praised and featured in numerous magazines, around the world.