Mads Mikkelsen receives Golden Eye
The Zurich Film Festival (Sept. 28 – Oct 8) honors the Danish actor for his successful career and versatility. Mikkelsen will accept the award on October 6 and present his new film THE PROMISED LAND by Nikolaj Arcel.
The Bond villain from Copenhagen: Mads Mikkelsen is one of the most popular and versatile actors in contemporary cinema. He has made a name for himself as an irresistible character actor in Danish auteur films such as PUSHER by Nicolas Winding Refn or ADAM'S APPLES by Anders Thomas Jensen. He has also established himself in Hollywood and shone in blockbusters such as the 007 adventure CASINO ROYALE, ROGUE ONE: A STAR WARS STORY, FANTASTIC BEASTS: THE SECRETS OF DUMBLEDORE or INDIANA JONES AND THE DIAL OF DESTINY and thrilled a worldwide audience.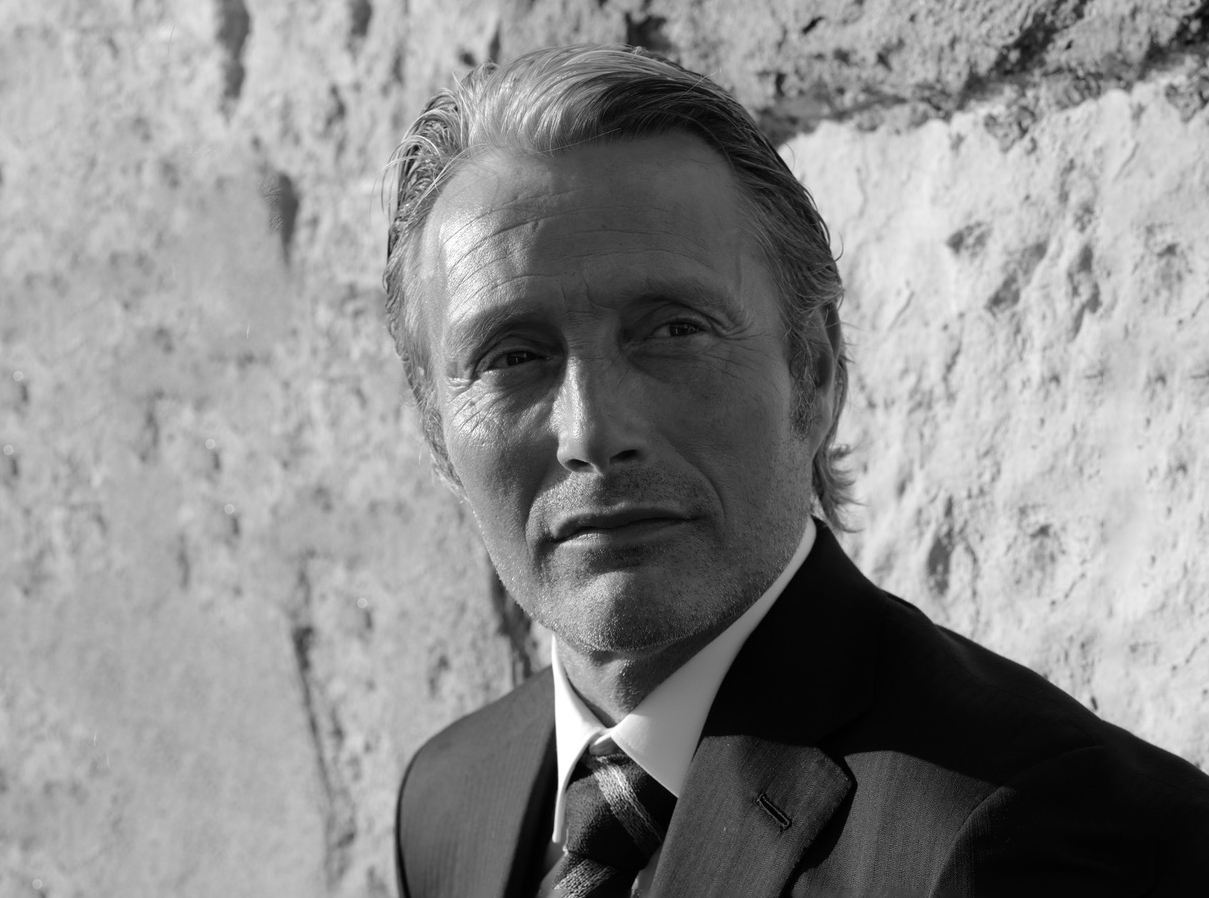 Mikkelsen will be a star guest at the 19th Zurich Film Festival and present his new film, the Danish frontier western THE PROMISED LAND by Nikolaj Arcel. The ZFF honours him with the Golden Eye for his outstanding portrayal of a soldier who sets out to conquer the wild Jutland heath and to celebrate his career.
"Mads Mikkelsen is a very charismatic actor who always completely immerses himself in his characters and captivates the audience with his looks and physical performance," explains Christian Jungs. «He radiates strength and sometimes vulnerability at the same time and, as a leading actor, is able to carry films from A to Z, as he does in his latest work THE PROMISED LAND. We are very pleased to welcome Mikkelsen to Zurich for the first time."
Mikkelsen will present THE PROMISED LAND in Zurich on Friday, October 6, 2023 and hold a ZFF Masters in which he will talk about his film and his career. In Nikolaj Arcel's historical drama, Mikkelsen plays impoverished Captain Ludvig Kahlen who tries to make the the harsh, uninhabitable Jutland heath fertile and defend it against thieves in the 18th century.
Mads Mikkelsen received a BAFTA Award nomination and a European Film Award for the Academy Award winner ANOTHER ROUND (2020), which marked Mikkelsen's return to Danish cinema.  This is his second foray into Vinterberg's cinematic universe, following his searing lead performance in the award-winning THE HUNT (2013), which won him the prize for Best Actor at the Cannes Film Festival.  Mikkelsen also starred in Anders Thomas Jensen's RIDERS OF JUSTICE (2020).
In addition to work in his native Denmark, Mikkelsen made his mark in Hollywood with leading turns in a wide range of films.  Upcoming, in Summer 2023 he stars INDIANA JONES AND THE DIAL OF DESTINY opposite Harrison Ford.  He has also starred in such films as ARCTIC (2019), POLAR (2019), DOCTOR STRANGE (2016), ROGUE ONE: A STAR WARS STORY (2016), CASINO ROYALE (2006), KING ARTHUR (2004), as well as the title role in the celebrated TV series HANNIBAL (2013-2015).  In 2011, Mikkelsen received the European Film Award for his contribution to World Cinema and presided on the 2016 Cannes jury.
Mikkelsen has had prominent roles in Danish films such as MEN AND CHICKEN (2015), the international smash hit and Oscar-nominated A ROYAL AFFAIR (2012), and Susanne Bier's AFTER THE WEDDING (2006), which was also nominated for an Academy Award. Recently he again joined forces with Nikolaj Arcel in THE PROMISED LAND (2023), which had it's world premiere in competition at the Venice Film Festival.
He has also headlined several of Anders Thomas Jensen's modern classics, including ADAM'S APPLES (2005), THE GREEN BUTCHERS (2003), and FLICKERING LIGHTS (2000).  Apart from his cinema career, Mikkelsen also appeared in the Emmy Award-winning series THE UNIT (2000-2004).
Mikkelsen trained at Aarhus Theater's Drama School, graduating in 1996, and received his breakthrough in Nicolas Winding Refn's debut film, PUSHER (1996).  Their collaboration continued through BLEEDER (1999), PUSHER II (2004), and VALHALLA RISING (2009).
Mads Mikkelsen will receive the Golden Eye on October 6, 2023 before the presentation of his new film THE PROMISED LAND. Previous winners of the Golden Eye include Kristen Stewart, Eddie Redmayne, Charlotte Gainsbourg, Donald Sutherland and John Travolta.
Zurich Film Festival

The Zurich Film Festival (ZFF) is the second largest festival in the German-speaking world. Over 11 days in autumn, it presents the greatest discoveries and the year's most anticipated movies. The ZFF promotes exchange between upcoming directors, established filmmakers, the film industry and the general public. Last year's ZFF attracted over 137,000 spectators and thousands of accredited film and media professionals from all over the world.

The 19th edition takes place from September 28 until October 8, 2023

 More information | About ZFF Industry