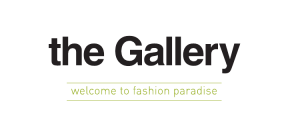 FIND NIKKIE brand at the "THE GALLERY" ZURICH
NIKKIE has been shaking up the European fashion industry with her feminine, sexy, elegant
and cool designs. The label, founded in 2011 by Dutch celebrity Nikkie Plessen, is one of
the fastest growing Dutch fashion brands.
Based out of Amsterdam NIKKIE has showrooms across Europe and Asia and a retail-
network of over 350 medium to high-end boutiques, department-stores and owned brand
stores in 15 countries.
With her luxury fashion collections NIKKIE provides the answer to dress for every day-to-
night occasion of a modern women's life. The power of the brand lies in offering high-end
designs and luxury materials with still affordable prices, combined with a range of
fashionable fittings and elegant silhouettes makes that NIKKIE fills the gap between the
high-end and high-street fashion labels. The collections are merchandised by NIKKIE herself
in a way you can easily mix the whole wardrobe to create the everless NIKKIE style.
ABOUT NIKKIE PLESSEN
It is Nikkie Plessen's eye for detail which makes every NIKKIE collection strong, elegant and
distinctly Dutch. Growing up in The Netherlands, fashion drew her in as a little girl. She
started young in the television world as an actress, acted in several movies and comedies
and hosted the daily life show for MTV Networks. Later on she hosted live shows and
programs for RTL. Fashion was visibly always in her veins and when she was asked to be the
leading lady of the TV program Best fashion designer, she was assured of making her dream
come true to start her own fashion label.
This dream became reality in 2011. Nikkie started designing a small fashion collection that
reflected her personal feminine, sexy and edgy style. Right now NIKKIE is distributed and
sold by medium to high-end retailers in over 15 countries. More NIKKIE countries will follow
soon.