DIESEL JOGGJEANS kampanja STVORENE ZA BEKSTVO
Za razliku od mnogih online dating profila, stvarnost ne laže. I to nam govori sledeće – svaki dan u svetu online datinga ima 5 miliona podudaranja. Milion rezultira dejtom licem u lice. Sada, koliko tih prvih sastanaka dobije zaista romantičnu završnicu u vidu poljupca ili nečeg ozbiljnijeg… ljubavi? Baš tako.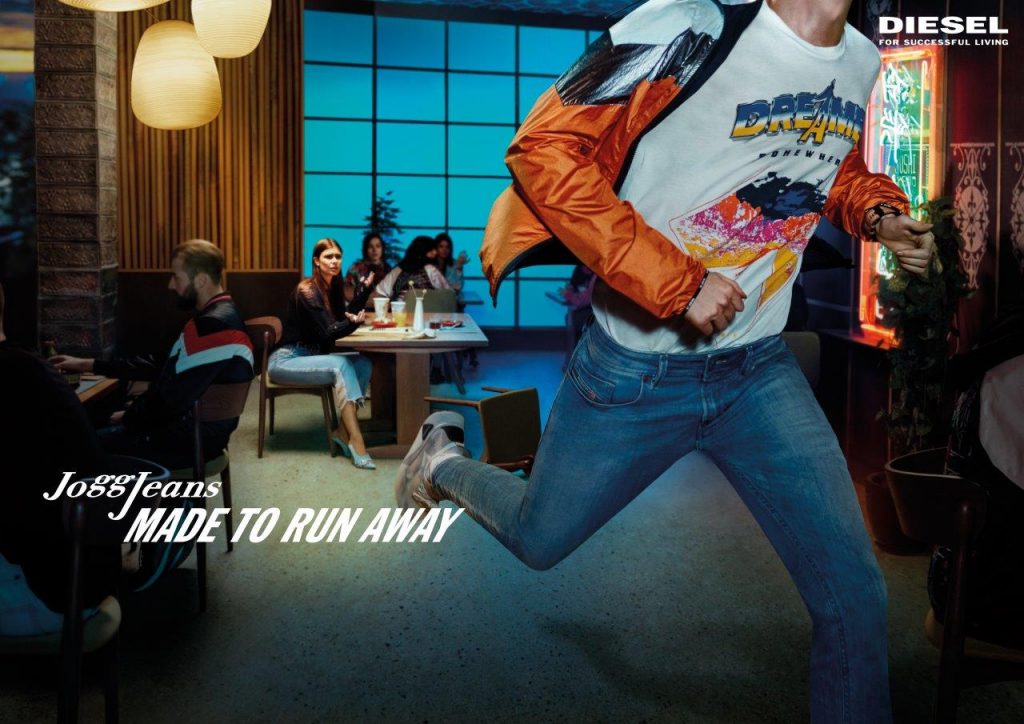 Bez brige! Italijanski premium brend DIESEL je tu da vam pomogne. Za one koji su nebrojano mnogo puta bili zarobljeni na tragičnom prvom dejtu, smislili su JOGG JEANS, denim koji je savršen za hvatanje magle sa loših sudara.
Inspirisani najneuspešnijim kratkim internet ljubavnim pričama, DIESEL je snimio online film u kojem glavnu ulogu tumači jenas kao najbolji outfit partner na romantičnim sudarima. U prvom planu je momak koji odlazi na seriju najčudnijih online dejtova – od ledene kraljice, muškarca zvanog Monika koji ni najmanje ne liči na osobu sa slike koju je poslao svom potencjalnom partneru.
Film je samo deo globalne integrisane kampanje koju je italijanska agencija Publicis osmislila, a koja obuhvata magazine, bilborde i seriju atraktivnih lokalnih aktivacija uključujući društvene mreže sa namerom da informiše i opremi serijske dejtere, zavisnike od online dejtinga.  Sledeći puta ako završite na sastanku sa nekim ko izjavi da želi da živi sa vama u šumi, daleko od civilizacije, nemojte sedeti skrštenih ruku. Obucite jogg jeans i budite u pripravnosti.
 CREDITS:
Agency: Publicis Italia
Video:
Production Company: The Family
Director: Marco Prestini
Key Visuals:
Photographer: Andrea Olivo
Odabrani modeli linije JOGG JEANS dostupni su u prodavnici DIESEL u Beogradu – UŠĆE Shopping center, te multibrand radnjama FASHION&FRIENDS u Beogradu, Novom Sadu, Kragujevcu i Nišu.