The unique four-day fashion festival FASHIONCLASH fulfilled to exceed all expectations with unique work from more than 150 young designers and artists from all over the world
including countries such as Italy, Spain, China, Switzerland, The Netherlands, France, Poland, Portugal, Serbia, Uruguay, Australia, United Kingdom and Belgium. An international audience was treated with extraordinary fashion shows, crossover theatre and dance performance, the Clash Project and the Fashion Makes Sense LAB especially composed for this edition. This LAB included expositions, a designer market, workshops and fashion talks. Moreover, the long expected opening of the new incubator, the Forza Fashion  House Maastricht was a part of this year's edition. FASHIONCLASH Festival provided a unique opportunity to stimulate your senses, to get inspired by the world of fashion, to meet new upcoming international fashion talents and obviously to enjoy the fashion city of Maastricht.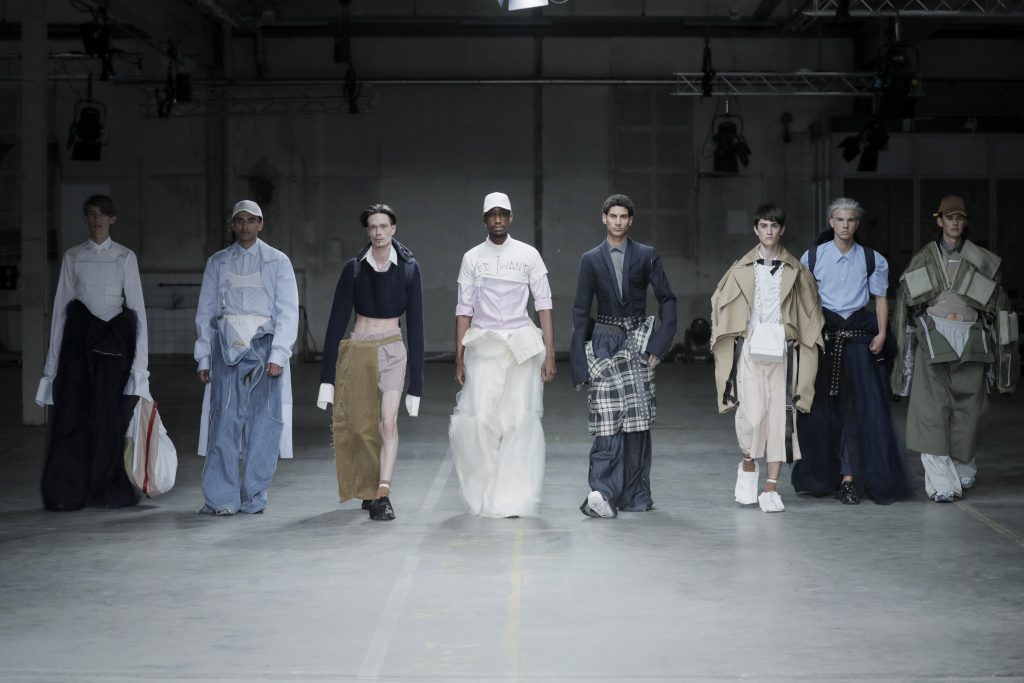 Take a look at fashionclash.nl for images and impressions
Opening Forza Fashion House
The opening program took place at the brand new FASHIONCLASH project, the Forza  Fashion House Maastricht in the LAB Building/Het Radium, the breeding ground for creative, cultural and entrepreneurial Maastricht. Apart from a work studio, a collective meeting spot, a multifunctional event space and a showroom, the lab will end up being the official FASHIONCLASH office. Under supervision of theatre maker Joost Howard and Nina Willems, a theatrical night was presented with crossover performances established and executed by young talents in Maastricht Academy of Fine Arts & Design (MAFAD) and The Maastricht Academy of Performing Arts. The entire evening was dedicated to the clash between disciplines in relation to 'Senses'. In short, the start of FASHIONCLASH Festival 2017!
All images are by Team Peter Stigter