Story about CHAIN Fashion Label with Lucia Chain
We are proudly presents story about CHAIN Fashion Label – designed by talented Lucia Chain from Argentina.
FM42: What is the meaning of fashion label CHAIN and to which people is dedicated? 
CHAIN is an emerging fashion label designed by Lucía Chain and based in Buenos Aires, Argentina. Committed to the environment, our designs are made by hand in their little studio with organic and up-cycled materials. Using eco, and sustainable fabrics, all natural plant-based fibres and up-cycled plant-based dyes.
Zero waste patterns, a-gender fits and sustainable production are important methods of our work, and make our clothing stand the test of time. People who wear CHAIN are creative and active, strong and independent, without distinguishing age or gender. They are committed to the environment and enjoy wearing garments made especially for them, with natural quality.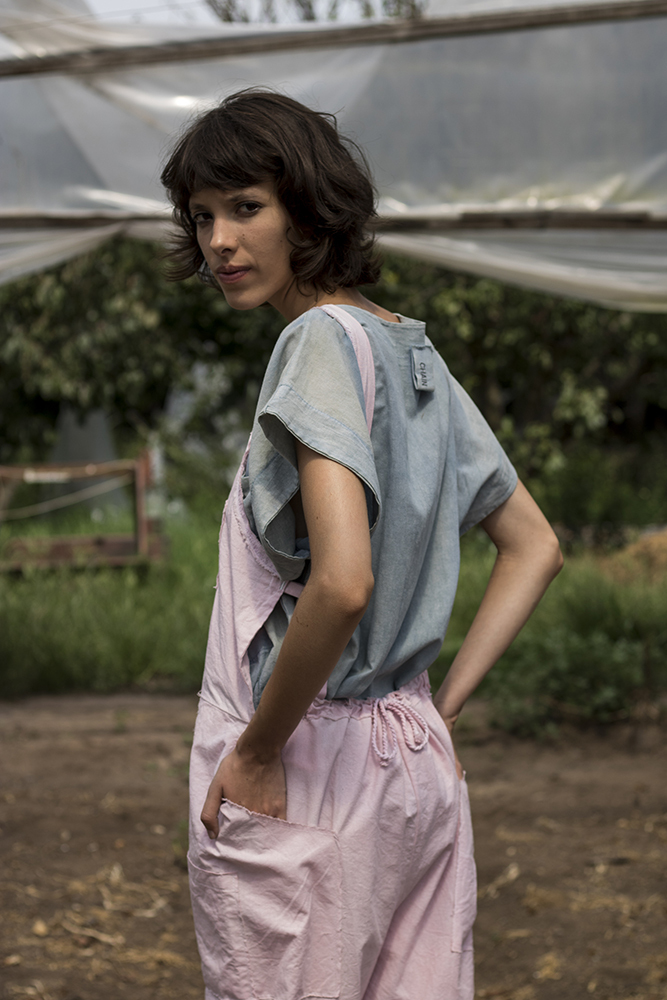 FM42: You are making environmental – friendly clothing, do you think is this important  for fashion industry today? 
The environment is our axis. Its care is fundamental. We consider that no resource is renewable today, so we have to take care of our surroundings, work for the world and not over it. Fashion industry generates irreversible s damages. As designers and consumers we must begin to change, work and consume with respect. It's a 
commitment to the future.
FM42: Can you tell us your impressions about FASHION CLASH 2017?
Fashionclash was a strong experience, because I shared the catwalk with designers from all over the world, designers that I really admire. This experience served to make the ecological foundation on CHAIN, cross geographical frontiers, generating interest and commitment in public around the world.
CHAIN has been selected as one of the ten finalists of the Fashion Makes Sense Award, so my designs will return to Maastricht next October.
FM42: What are you doing at the moment?
I'm preparing the FW18 collection in which we will use all merino based fabrics and yarns, hand dyed with herb mate, a herb of Argentina, that is used for the making of our most popular drink called "Mate".
FM42: Your favourite fabric is…? 
All natural fibres are my favourites.
FM42: What is your main inspiration? 
My greatest inspiration is the people who is around me, my family and the nurture I had, with ecological values and sense of work and effort.
FM42: Were we can shop your designs?