With INVIN, Nataly combines the best of modern design with a long tradition of high-quality craftsmanship to offer you truly original and inspiring pieces.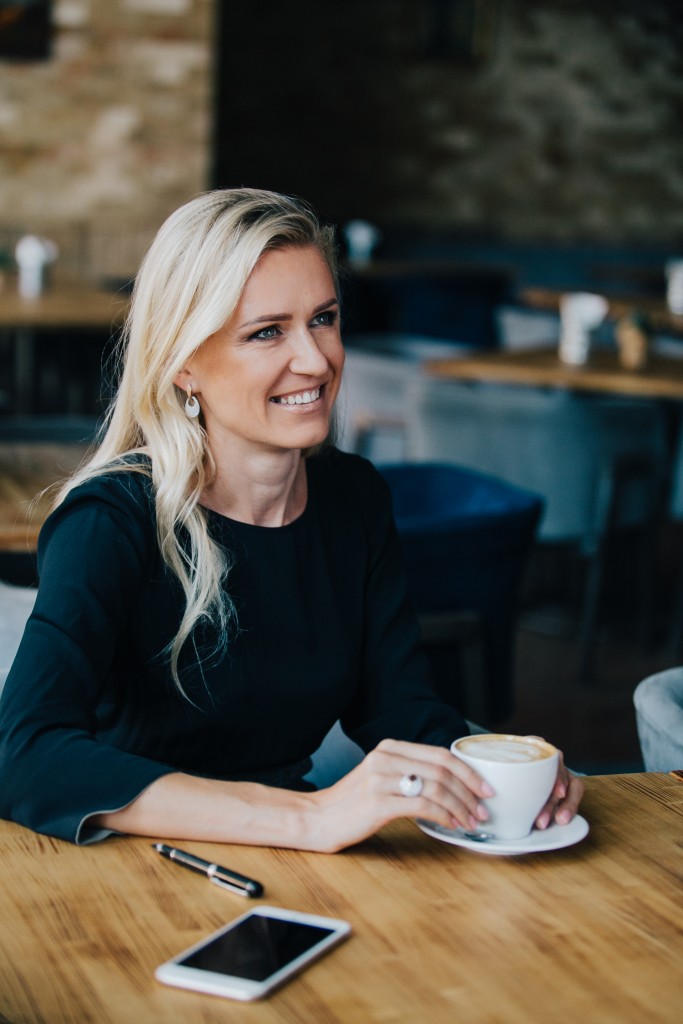 Nataly Taranova, born in Ukraine, is a Swiss citizen, graduated from University of St. Gallen with a Master in Strategy. After 5 years of investment banking at UBS and Greentech Capital in Zurich and New York, she created a successful digital marketing company, Abricoz GmbH. In 2016, she launched a new company, INVIN – a concept jewellery brand. INVIN is unique, high-quality, silver and gold jewellery from artisan small production in Europe (Ukraine). It builds upon more than 30 years of family tradition – Nataly's great parents were already involved in jewellery business. INVIN brand tagline is: "Life is a beautiful adventure"". Each of its jewelry pieces is inspired by and named upon different geographic destinations. INVIN combines Nataly's passion of travelling with her interest in jewelry – a unique concept to date.

About INVIN Story…
Born from thirty years of family tradition and nurtured by a passion for discovery, INVIN represents founder Nataly Taranova's love of travel and jewellery. Her fascination with fashion and hunger for adventure have taken her to some of the most glamorous and most remote destinations in the world. From rooftop bars in New York to a polar bear expedition at the North Pole, from fashion shows in Milan to rafting in New Zealand, Nataly has embraced the excitement and glamour of exploring the world and is determined to share that passion through her jewellery. Each piece in her brand is named after one of the amazing locations that captured her imagination and fired her inspiration.
Nataly's long-term goal is to create a community of girls/women who love travelling, discoveries but at the same time appreciate beautiful things and offer them inspiration for new travels as well as beautiful memories from past travels – INVIN jewelry.

FM42: Tell us some more details about you and the birth of INVIN and idea behind…
NT: I grew up in a fashion and jewellery environment. I was a national beauty queen with 17 and model myself for several years. At the same time, my parents are in the jewellery business for more than 30 years, hence, I got some affinity to this beautiful product from my early days. Building on this and seeing a real market gap in high-quality, unique design, but affordable jewellery segment, I decided to launch a new jewellery brand in 2016. I wanted to build something more than just another jewellery brand but the one with the unique meaning/story.

FM42: What is your philosophy?
NT: We have hand-selected our jewelry to add a touch of elegance to every part of your life, ensuring that there is a piece for your every mood. Choose from styles that are as diverse as they are extraordinary, all connected by the exhilarating beauty of our world's most incredible places. Each piece is carefully made by some of the best craftsmen in Europe, ensuring a quality that is equal to our passion and philosophy behind the jewelry.Whatever the occasion, wherever you are, INVIN has the jewelry to inspire you. Turn every single day into an extraordinary adventure, and every moment into an unforgettable memory with INVIN jewelry. Life is a beautiful adventure.
We have created a shopping experience that is as stress-free as possible, so that you can experience INVIN jewelry at its best. With no minimum spend, free shipping on all orders within Switzerland, and a generous voucher exchange policy, the INVIN shop is designed to help you experience a jewelry adventure from the comfort of your own home. www.invin.ch

FM42: What is your recommendation for this spring-summer must have?
1# We are tired of black and grey during the long winter months, we need to add some fresh touch, some colors to our outfit: some suggestions: Spring in the Alps ring and Sardinia ring  if you want to dive into such blue waters, and of course Summer time earrings for hot summer evenings.
2# It's warm outside, so we take off layers of our clothes and change bulky jewerly which was so popular this winter to thin, light-weight but not less complex ones: examples:
Berlin ring
Helsinki ring  is
very refreshing combination of natural sky blue topaz, rose gold and silver.
3# Or our classics which are good at any season: Bali collection, Kyoto, Monaco or Singapore
Visit http://www.invinjewellery.com for stress- free shopping and find your perfect piece of jewellery.