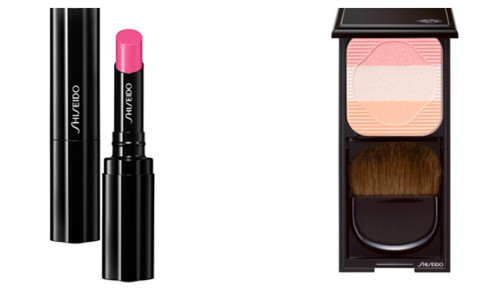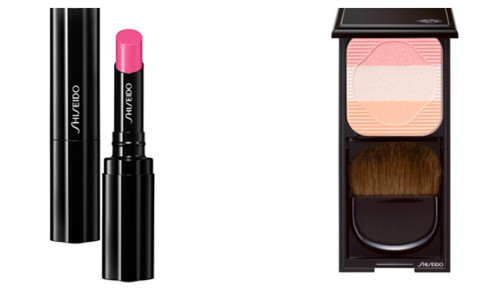 Shiseido Company It is one of the oldest cosmetics companies in the world. Founded in 1872, it celebrated its 143th anniversary today.
It is the largest cosmetic firm in Japan and the fourth largest cosmetics company in the world. We were talking today with Ms. Sibel Yildirim training manager of Shiseido Switzerland in Jelmoli Zurich.
FM42: Sibel Yildirim, tell us something more about ShiSeido cosmetic company?
Shiseido is Japanese cosmetic brand company and we are celebrating 143 years now. Shiseido products is not only for Japanese people, they are for all ages and for all ethnics. Shiseido combines the beauty of east with research and science of west. We have products which have great benefit on skin, which faith against skin aging on a very natural way, because all ingredient that we have in our product are maid by Shiseido. All over the world we have 13 research centers, doing research on skin functions, and Shiseido is researching for ingredient to help to skin from inside to work by it on, to help the skin to be strong, to be older in a more beautiful way. Our moto is " We want the inner beauty come out again" . There is a lot of factors like UVA, less sleep, stress and the inner beauty can be damaged very quickly and Shiseido wants to improve the inner beauty of every woman and every man…
Shiseido – A pioneer in aromachology for a beautyful life.
Have you ever smelt a fragrance that has affected your mood or conjured up memories? Of course you have. In respect of its holistic beauty approach, Shiseido has been promoting research since 1990 that focuses on the functionality of scent. In fact, Shiseido was the first company in the world to use Aromachology, proving once more their pioneering methods to ensure holistic treatment that allows you to look and feel your very best.
Aromachology is…
Inspired by studies of how aromas affect the human mind, body, mood and emotion, Aromachology marries the art and science of scent. Shiseido's research'sfindings demonstrate that scent not only has psychological and physiological effects on the human mind, but that it can also have affects on skin functions. Fragrance is a key element of every SHISEIDO product. Sleep improvement, sebum control, stress reduction, skin blood flow and Female Hormone balance are all areas that SHISEIDO has investigated.
Future Solution LX
Fusing the finest of Shiseido's scientific and experiential achievements, FUTURE SOLUTION LX treats skin to unparalleled care, nurturing its ability to self-regenerate. With time, skin keeps getting better and better.
FM42: For whom?
For women who dream of the ultimate scientifically proven skincare experience and are open to new and scientific experiences. For women want to fight aging signs and bring out the beauty of her natural skin. Tehhnology Shiseido based this line on its award-winning* discovery: Dry, damaged or stressed skin contains high levels of a negative factor called Serpin b3. Shiseido exclusive ingredient, Skingenecell 1P, suppresses the production of Serpin b3** and increases cell vitality to fundamentally improve skin quality and counteract the appearance of future aging*. Find the Preventive Powers in Botanicals : Future Solution LX is formulated with a complex of natural ingredients:
• Japanese Uji Green Tea Extract helps prevent cellular damage caused by oxidation which leads to skin aging**,
•Super Yeast Extract increases cellular vitality, collagen, and hyaluronic acid**
•Star Fruit Extract protects from collagen breakdown**.
Future Solution LX improves your skin's resistance to wrinkles and sagging for years to come.
*Skingenecell 1P makes skin resistant to harmful environmental factors such as UV rays.(in vitro)** in vitro tests.
TIPS FOR THE FRESH LOOK from Vlora Gashi counter manager in Shiseido Jelmoli
Put on the face bb cream witch is very lite and hydrating Sheer and perfect foundation, and in the end Sun Protect Foundation Liquid and compact, waterproof SPF 30. We use 3 colors for the eyes and first we use the light one with Shiseido eye brush or with the fingers outside. Than we use brown color from inside of the eye, and violet color on outside of the eye. When you like glamor touch use eyeliner. Enchanting trio colors with rose blush and for highlight the eyebrows, cheeks, and contouring with lite shimmer and little bit bronzing to get fresh look on the face. Put Veiled Rouge on the lips and in the middle touch it with lighter lip Lacquer gloss.
Face:
BB Cream / Oilfree
Sun Protect Foundation Liquid and compact, waterproof SPF 30
Sheer and perfect foundation
Eyes:
Step1: Shimmering cream eye color PK224
Step2: Shimmering cream eye color BR 727
Step3: Shimmering cream eye color VI 226
Lips:
Step1: Shiseido Veild Rouge RS 308
Step2: in the middle lip Lacquer gloss VI 708
Face color/ Blus
Enchanting trio 3 colors
Step1: Highlight
Step2: Contour
Step3: Blush Rose
You can find all products at Jelmoli Bahnhofstrasse 8001 Zürich
Article by Bojana Veljkovc- Tomic
Photo credit: Shiseido
October 2015. Zurich