Creative director Joanne Padacht-Pour interview
Luxury premier Collection Paris Sous La Pluie and Collection Paris La Nuit by Roméo Rodin are designed by direction , Roméo Rodin creative director Joanne Padacht-Pour and she is looking forward to share her story with us.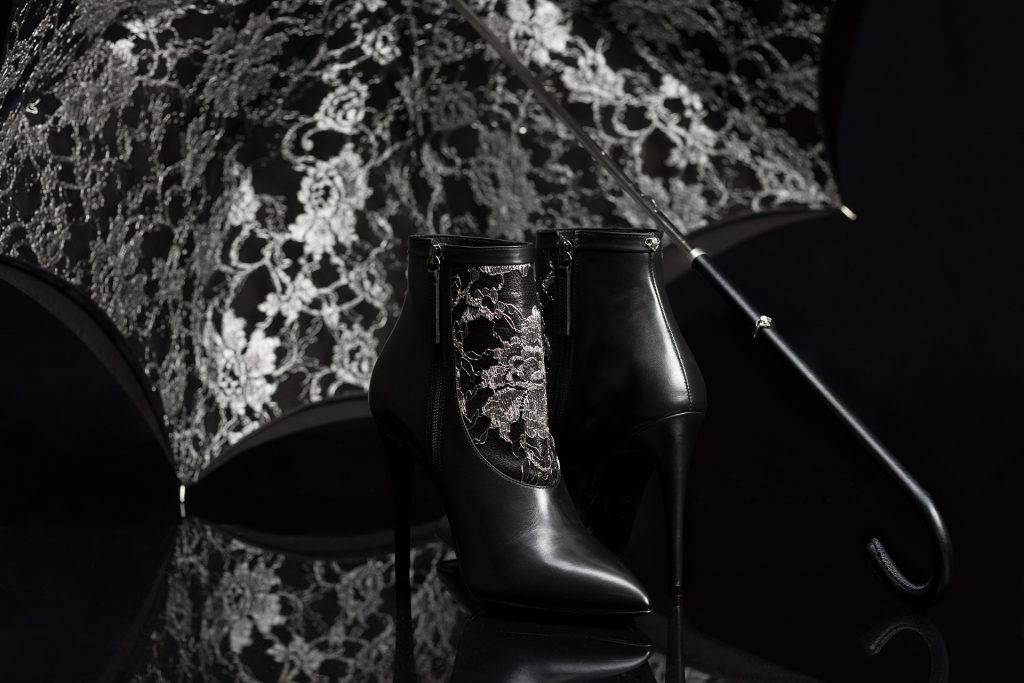 FM42: Let us talk about your luxury premier Collection Paris Sous La Pluie and Collection Paris La Nuit by Roméo Rodin?
The creations from our exclusive editions Paris Sous La Pluie (shoes and umbrella) and Paris La Nuit (shoes and gloves) are limited to 25 pieces and are embellished with 18 carat white gold and 0.20 carat natural conflict free diamonds. When designing the Paris Sous La Pluie boots, I imagined a classy woman, in a rainy day, crossing a road with an umbrella and wearing a pair of high heels.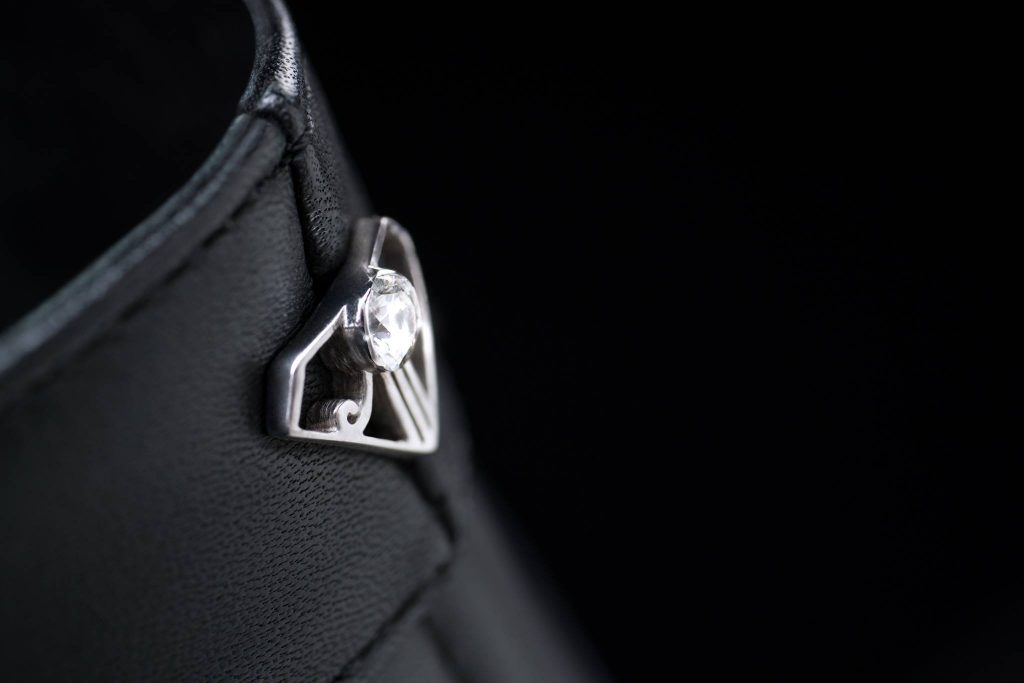 I knew right away who I wanted to collaborate with for this collection: the Parisian Haute Couture Parasolerie Michel Heurtault. I had seen his creations in various articles and was very impressed by his work. What an outstanding experience to see Michel's magical world but also to meet him as a person: he is truly an inspiration. For the umbrella we have selected the materials very carefully: the silk faille for the exterior, combined to the delicate lace in the interior to perfectly match the shoes: the result is amazingly elegant and sophisticated.
For Paris La Nuit, I had designed stiletto-shaped boots and I wanted to marry this model with gloves. I find gloves very stylish and elegant, it is much more than an accessory.
I looked for the best gloves maker in France… and that's how I approached the Parisian Maître Gantier Lavabre Cadet. I met Jean-Baptiste, who represents the brand, in Paris. Jean-Baptiste told me about the Ateliers' commitment to the preservation of the French hand crafting patrimony with a genuine passion which magnetised me. We started our collaboration and created exquisite musketeer wrist gloves.
FM42: Who inspires you the most in fashion?
Traditional master craftsmen: their passion is contagious and they oversee the design and the making of a creation until they have reached the perfection, using the most exclusive materials.
FM42: What is your favourite fabric, material to work with?
Besides the leather, we love working with delicate materials such as lace, silk and velvet. And of course, jewellery and diamonds, not only for their beauty but also for what they represent: ultimate elegance, eternity and invincibility.
FM42: What make the pair of shoes luxury? The cut, the design, details…
The design, the outstanding quality of the leather and the components selected, the comfort and of course, how the shoes are made! The artistry and the talent behind the creation of each shoe is an extraordinary precise and lengthy process. For our handmade shoes, we have selected master craftsmen whose attention to detail is unparalleled. And you can have the nicest design, if the materials are not carefully selected then we cannot talk about luxury or high quality shoes
FM42: Where do you see yourself in 5 years' time?
In 5 years… I hope we will still be working with passionate people who inspire us; and continue to strive for perfection!
FM42: Were we can shop your collection?
For the moment in our online boutique, soon in various shops, we will be delighted to give you more details soon!