YSL Beauty hotel je svečano otvoren sinoć, 17. januara, od strane YSL makeup ambasorke Zoe Kravic (Zoë Kravitz), a na događaju su prisustvovale desetine VIP zvanica, uključujući i influencere iz celog sveta, među kojima se našla i naša poznata blogerka Dunja Jovanić (@imfashionbabe).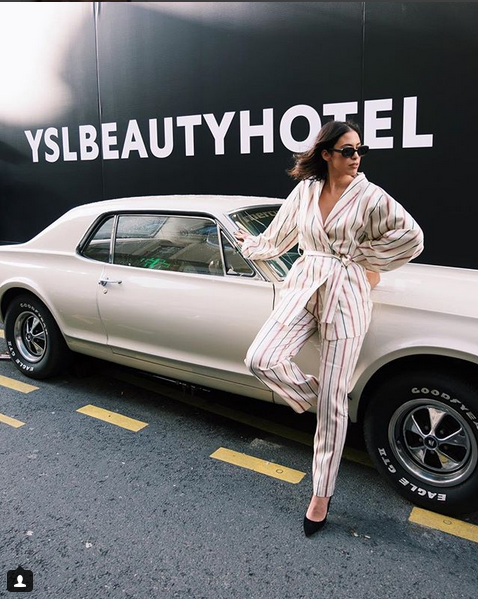 U samom srcu Pariza, YSL Beauté otvorio je prvi YSL BEAUTY HOTEL – autentičnog naslednika dobro poznatog YSL BEAUTY KLUBA- mesta posvećenog lepoti i muzici, koje pruža ekskluzivni doživljaj.
Zahvaljujući YSL BEAUTY HOTELU, brend je oživeo specifičnu atmosferu luksuznog hotela i otvorio pop-up prodavnicu u prostranoj dvorani koja je otvorena samo od 17. do 20. januara. Od samog ulaza do Beauty bara, od Drive-in do Powder room prostorije, sve do drugog sprata, zvanice mogu otkriti poslednje makeup novitete u različito inspirisanim prostorijama, i uživati u performansima uživo.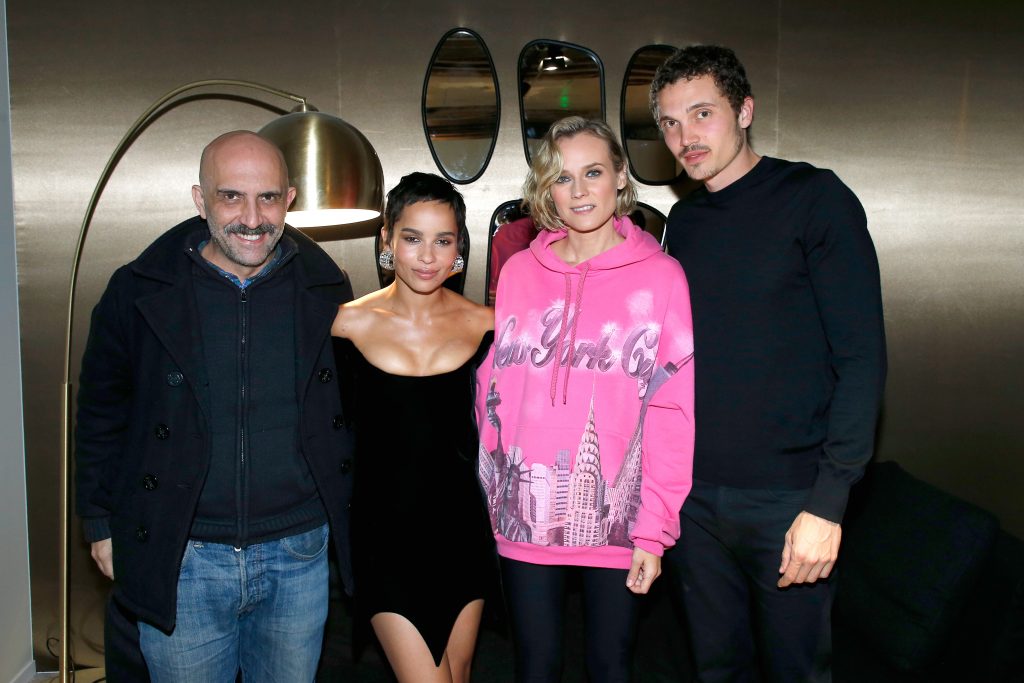 Na otvaranju koje je priredila Zoe Kravic (Zoë Kravitz), makeup ambasadorka brenda, u BLACK OPIUM klubu u hotelu posvećenom ovom čuvenom mirisu, nastupili su DJ-evi Simi & Haze i Sebastian, kao i elektro-pop bend Hyphen Hyphen. Lista zvanica je uključivala i sledeće poznate ličnosti:
Dajen Kruger (Diane Kruger)

Rafael Personaz (Raphael Personnaz)

Sajmon Buret (Simon Buret)

Kariđa Ture (Karidja Touré)

Olivije Kursije (Olivier Coursier)

Tom Pešo (Tom Pecheux)

Presli Gerber (Presley Gerber)

Lojik Prižon (Loïc Prigent)

Future

Džoana Prajs (Joana Preiss)

Beatris Dale (Béatrice Dalle)

Sabrina Uzani (Sabrina Ouazani)

Vinsent Dedien (Vincent Dedienne)

Simi & Haze

Ariel Vizman (Ariel Wizmann)

Zlej Đin (Zhilei Xin)

Džojs Džonatan (Joyce Jonathan)

Ivon Čing (Yvonne Ching)

Kortni Lav (Courtney Love)

Kristina Bazan (Kristina Bazan)

Aureli Dupon (Aurélie Dupont)

Gregori Fitusi (Gregory Fitoussi)

Gaspar Noe (Gaspar Noé)

Žulien Lande (Julien Landais)

Beti Utije (Betty Autier)

Desi Perkins (Desy Perkins)

Fiona Zaneti (Fiona Zanetti)

Mari Beltrami (Marie Beltrami)

Numar Akar (Numar Acar)

Karl Glusman (Karl Glusman)
YSL BEAUTY HOTEL će biti otvoren od 10 do 22 časa, četiri dana i tri noći, a jedno veče će biti ekskluzivno posvećeno klijentima koji će biti u prilici da otkriju najnovije makeup proizvode i na ovom mestu dožive potpuno jedinstveno i neponovljivo iskustvo. Događaj koji će trajati četiri dana biće obojen zvucima više od 14 umetnika, među kojima su Hollysiz, Address Hymen, Keep Dancing Inc, Soleil Bleu, Dampa, Hollydays, Oscar Anton, Lucien & The Kimono Orchestra, The SugaZz, Alexandre Jonette, Antoine Elie, Rudy Kobain.
Photo credits
© Saywho / Jean Picon
© Bertrand Rindoff Petroff
Spotify: YSLBEAUTY / YSLBEAUTYHOTEL
Instagram: @YSLBEAUTY – #YSLBEAUTY – #YSLBEAUTYHOTEL