EACH YEAR, THE ZFF'S HASHTAG # SECTION SHINES A SPOTLIGHT ON A HIGHLY TOPICAL ISSUE. THIS YEAR'S HASHTAG SIDEBAR, #GETUPSTANDUP, IS DEDICATED TO THOSE PEOPLE WHO RAISE THEIR VOICES AGAINST PREVAILING CONVENTIONS AND DRAW ATTENTION TO WRONGDOINGS. ONE OF THE HIGHLIGHTS IS THE DOCUMENTARY FILM THE DISSIDENT BY ACADEMY AWARD WINNER BRYAN FOGEL ABOUT THE MURDER OF JAMAL KHASHOGGI, WHICH WILL BE SHOWN AS AN INTERNATIONAL PREMIERE.
Whether for social equality, recognition, better infrastructure or even bare survival: there are people on the streets, in the Internet, in courtrooms and on catwalks fighting for their rights every single day. In what guises is resistance to be found? What does it mean to carry such responsibility to those who stand up? And how does that impact on their surroundings? "It doesn't matter if it's Climate Youth, Black Lives Matter or the Women's Strike, mass demonstrations have become a defining phenomenon of the present times," said Artistic Director Christian Jungen, and continued, "We dedicate this section to the masterminds behind resistance."
This is the third time since 2018 that the ZFF has implemented its Hashtag # section. This year is dedicated to people, movements and groups who "stand up" in order to bring about change – rules and conventions are being challenged, be it on a global, personal orpolitical level. "It is not only important as programmers of a thematic section to fulfil expectations, i.e. to choose films that on the surface fit the theme perfectly, but also to surprise viewers," explained Aurel Graf and Christine Albrecht, who joined forces to put  this year's programme together. They continued, "It is clear with such films as WHOSE STREETS? about Black Lives Matter and THE FIGHT about civil rights where the connection to #GetUpStandUp lies, but films ike MADDY THE MODEL and A COLOMBIAN FAMILY are designed to shake viewers out of their complacency by presenting the theme from a different perspective."
THE DISSIDENT takes a fresh look at the dubious murder of the
regime-critical journalist Jamal Khashoggi who, after publicly
criticising Saudi Arabia and the policies of its Crown Prince, Mohammed
bin Salman, entered the Saudi Consulate in Istanbul on October 2, 2018
and didn't come out alive. What happened in between remains one of the
world's best-kept state secrets. With exclusive access to evidence
from the Turkish government, Khashoggi's fiancé, Hatice Cengiz, and
Khashoggi's close friend and Saudi regime critic Omar Abdulaziz,
filmmaker Bryan Fogel's doc-thriller exposes the shocking machinations
of the Saudi regime. Conventions, however, are not just being challenged
in the big political arena, the call for change is just as loud on
seemingly small stages: In MADDY THE MODEL Maddy Stuart, born with the
genetic disorder trisomy 21 and her mother, Rosanne, are fighting for
both equality and recognition – and in doing so are walking on a very
narrow ridge, as the film gradually reveals. THE ASSISTANT, too, tells
of a seemingly superficial and personal uprising against manipulative
superiors, before manifesting itself as an allegory for the fight
against systematic suppression.
ICT4 Peace and Energie 360° are the official partners of the Hashtag #
section.
THE DISSIDENT
International premiere
DOC: society and politics
USA, 2020
Director: Bryan Fogel
On 2 October 2018, the Saudi journalist Jamal Kashoggi entered his
country's embassy in Istanbul, where he was brutally murdered. A critic
of the Saudi royal family who last worked for the Washington Post, he
was once one of their closest confidants. However, supported by
democratic values such as freedom of speech and freedom of the press, he
changed from a once loyal journalist of the system to an unpopular
dissident. In this investigative and enlightening documentary, director
Bryan Fogel sheds light on the background of the Kashoggi affair and
shows how the Saudi regime uses social media for espionage and
propaganda purposes. As thrilling as a thriller.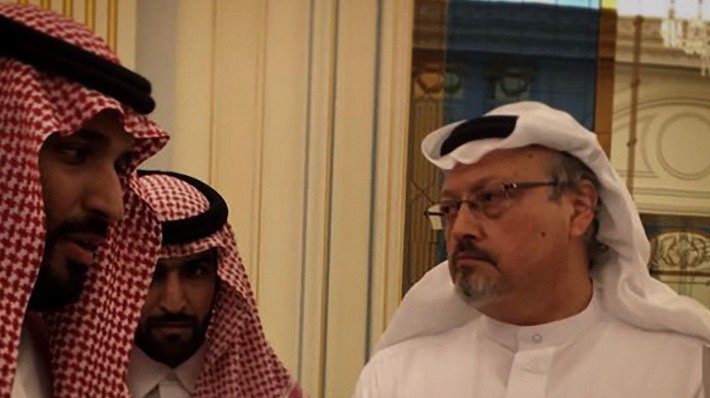 A COLOMBIAN FAMILY – EN REVOLUTIONÆR FAMILIE
Swiss premiere
DOC: people and society
Denmark, 2020
Director: Tanja Wol Sørensen
When a peace agreement seems to signal an end to the Columbian Civil
War, 30-year-old Yira returns to her homeland after spending years in
exile. Her mother, Ruby, chose to spend the last five decades siding
with the FARC guerrilla movement to ensure respect for human rights
during the brutal conflict and, despite the ceasefire, a life marked by
political persecution. Yira tries relentlessly to encourage her mother
to flee to a safety abroad. A COLOMBIAN FAMILY portrays a complex
mother-daughter relationship that is threatened by political ideals and
the fate of a country.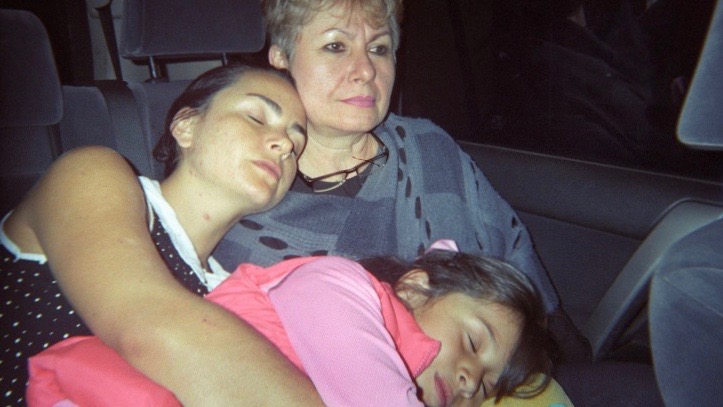 JOSEP
Swiss premiere
Drama
France, Spain, 2020
Director: Aurel
Cast: Sergi López, Valérie Lemercier, David Marsais, Gérard
Hernandez, Bruno Solo, Sílvia Pérez Cruz
A long time ago, in February 1939, the end of the Spanish Civil War
forced tens of thousands of people fleeing Franco's dictatorship to
enter France, only to be interned there in horrendous refugee camps.
Separated by barbed wire, two men, one a young French gendarme, the
other Josep Bartolí, a Spanish resistance fighter, illustrator and
artist, make friends at one of these camps. French director Aurel's
hand-drawn film masterfully tells the story of Bartolí's escape with
expressive tableaus teeming with visual poetry. The film is at the same
time a fascinating homage to the power of the art of drawing and the
struggle for political resistance.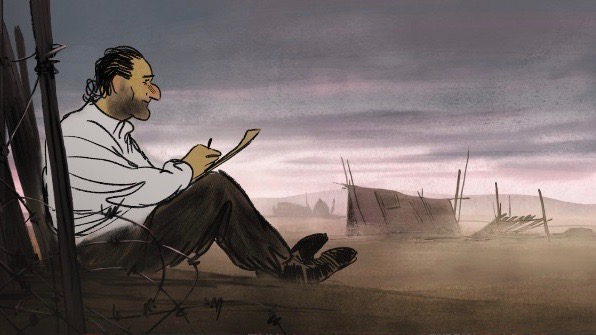 MADDY THE MODEL
Premiere in German-speaking world
DOC: people and society
Sweden, 2020
Director: Jane Magnusson
Protagonists: Madeline Stuart, Rosanne Stuart
A young woman named Madeline Stuart causes a flurry of flashes on the
catwalk at New York Fashion Week. With over 700,000 followers on
Facebook and photos on the front pages of international fashion
magazines, she's no longer an unknown quantity in the fashion world,
but her appearance is nonetheless sensational. 'Maddy' is the first
professional supermodel with Down's syndrome. With her mother, Rosanne,
as her constant supporter, she travels the globe setting an example of
inclusion and diversity in the fashion world through her work. The
documentary follows the duo for a period of over four years to put our
ideas of identity and beauty to the test.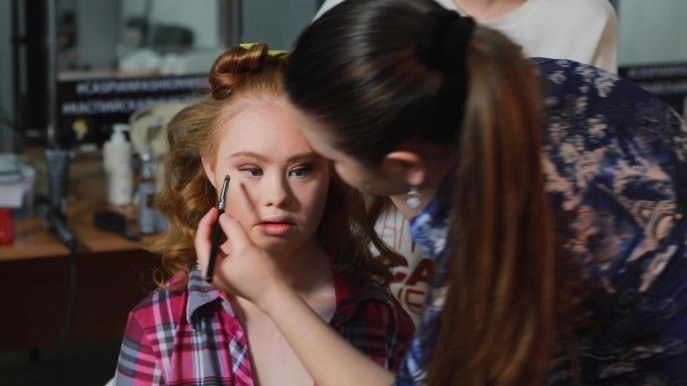 @BRF
THAT GIRL
World premiere
DOC: people and society
Switzerland, 2020
Director: Cornelia Gantner
Protagonists: Gladys Shonga, Thomas Furrer-Shonga, the people of Chewe
Gladys lives by a clear principle: stand up for what you think is right.
Her ambitious project to build a farm and a school together with her
Swiss husband in the village of Chewe in Zambia was born out of this
attitude to life. Gladys, herself born and raised in Zambia, knows the
future prospects of children here, especially girls, are not very
promising. Director Cornelia Gantner accompanied Gladys in her tireless
struggle for change and progress over a period of several years. The
personal portrait of a woman who's not afraid to break the silence and
stand up for what she believes in.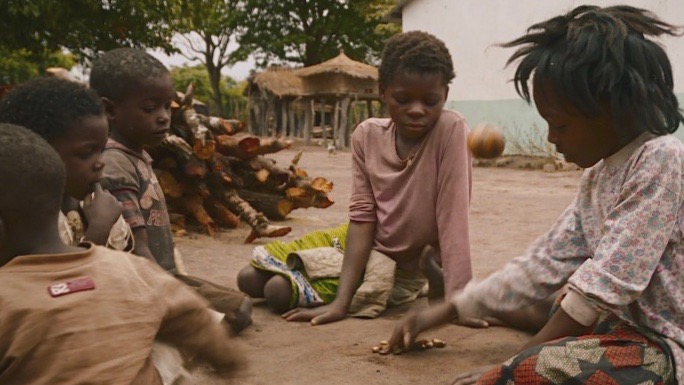 THE ASSISTANT
Swiss premiere
Drama
USA, 2019
Director: Kitty Green
Cast: Julia Garner, Matthew Macfadyen, Makenzie Leigh, Jon Orsini, Noah
Robbins
Jane, hard-working and discreet, is the new assistant to a powerful film
producer. In the mornings, she cleans the sofa in the boss's office
after young women had been there for a "meeting". She hardly ever
gets to see her boss, but the fear of him is omnipresent throughout the
company. Her male colleagues are happy drop the boss's delicate
matters at Jane's door. But remaining silent about the daily
grievances she observes gradually becomes tortuous. Without ever
mentioning the name Harvey Weinstein, THE ASSISTANT illustrates how the
systematic abuse of power works.
© Magnolia Pictures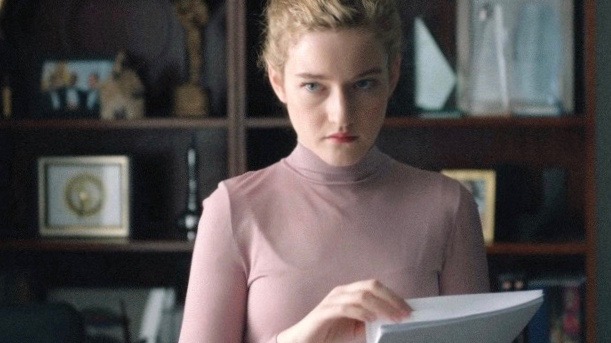 THE FIGHT
Premiere in German-speaking world
DOC: history and politics
USA, 2020
Director & producers: Elyse Steinberg, Joshua Kriegman, Eli
DespresProtagonists: Brigitte Amiri, Joshua Block, Lee Gelernt, Dale Ho
For 100 years, the American Civil Liberties Union (ACLU) has stood up
for human rights and freedoms. Since Donald Trump's move into the White
House, the fight has become increasingly bitter. With the Muslim ban,
the ban on transgender people in the military, restrictions on voting
rights and inhumane treatment of immigrants, the Trump administration
has, in addition to many other things, provoked four internationally
significant legal trials and challenged the ACLU lawyers. THE FIGHT
portrays the charismatic activists and follows their inspiring fight for
basic rights and against state discrimination.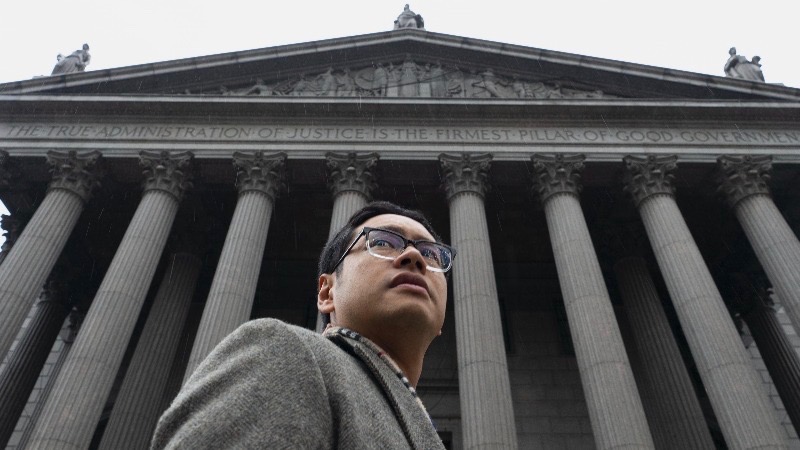 © Magnolia Pictures
WHOSE STREETS?
DOC: people and society
USA, 2017
Director: Sabaah Folayan, Damon Davis
The small town of Ferguson has been inextricably linked to the Black
Lives Matter movement and the fight against racism since 2014. At that
time, the innocent and unarmed Michael Brown was shot dead by an on-duty
police officer. WHOSE STREETS? follows the path of non-violent protests
that activists have chosen to take. The filmmakers show with
extraordinary intimacy what's really happening on the streets and how
the people are faced with overwhelming state power and the
authorities' oppressive and excessive demands. A film which, in light
of recent events, is something of a shocking déjà-vu.